Epic Florida Road Trip – Where to go & What to see!
Going on a Florida Road Trip this summer? If you're wondering where should you go on a Road Trip in Florida, I've got just the stops for you! I've collaborated with several Florida bloggers to find the best towns in our state. So, whether you're a local looking to see more of our beautiful state, or a visitor wanting to see it all – we've got lots of ideas for your Florida Road Trip!

Florida Road Trip from Tampa
The Gulf Coast of Florida has some really beautiful spots, the best sunsets and gorgeous beaches to visit! So, if you are starting your Florida Road Trip from Tampa, here are a few great stops.
Sarasota
A favorite spot for our family is the Sarasota, Longboat Key and Anna Maria Island area. We love spending a week on any of the beaches in this area.
A favorite spot in this area is the Ringling Museum that you'll want to check out. Here's my article about this great museum.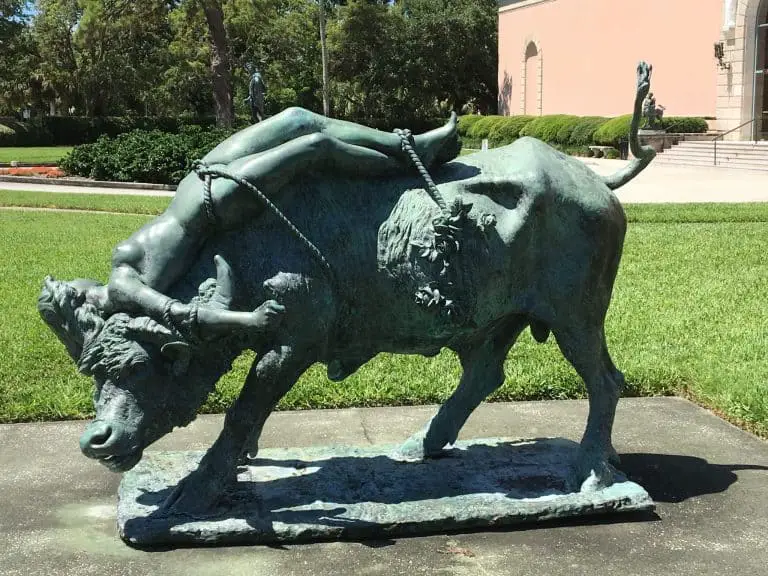 Brooksville
Brooksville is a beautiful small town about 45 minutes north of Tampa. Like a lot of small towns in Florida, it has it's own flavor and style, and you'll want to stop by and see it!
Sweet Humble Home shared her hometown with us and where to go and what to see! You can read more about Brooksville here.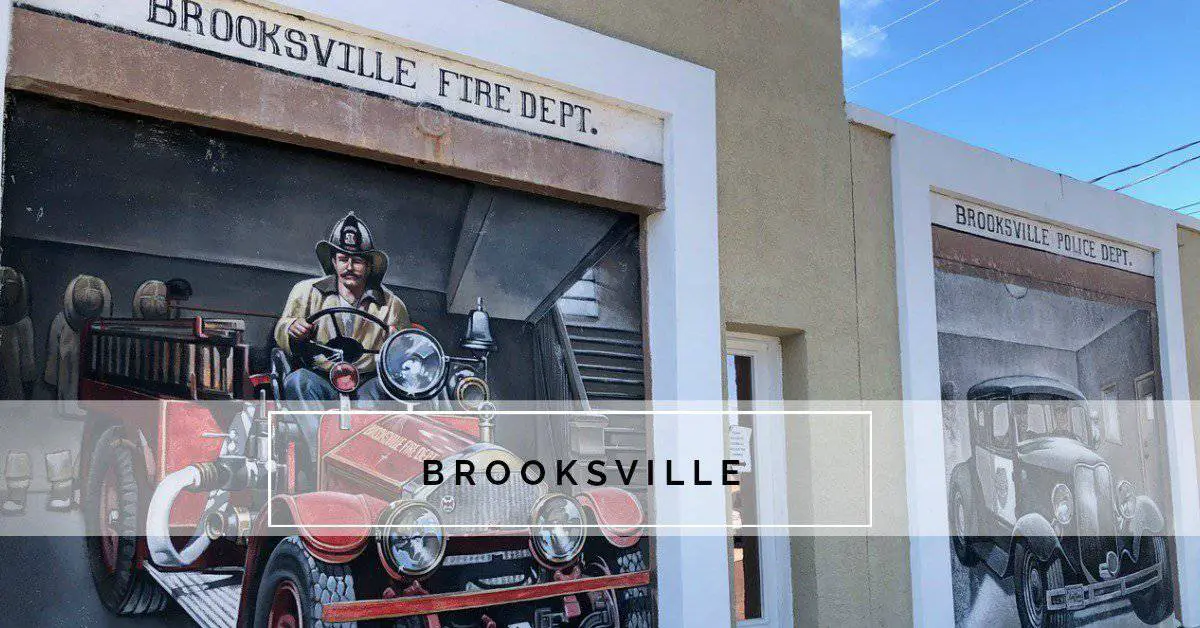 Fort DeSoto
If camping is your thing and, even better, camping right on a white sand beach then you'll most certainly want to check out Fort DeSoto! Impulse4Adventure has a wonderful article about Camping at Fort DeSoto that you'll want to check out! Besides the obvious of being right on the beach, Bridget gives you lots of great ideas on how to get the most of your time there. When to go and what to do while there! You can check out her article here.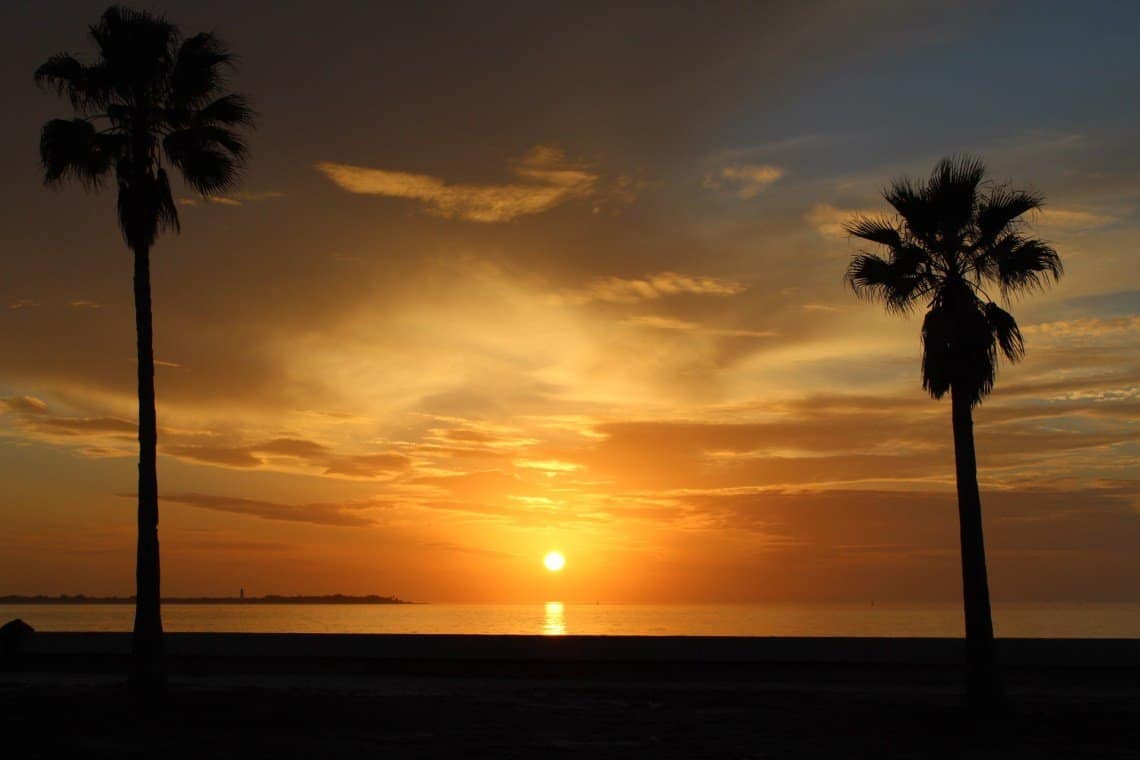 Largo
Largo and Pinellas County is a great place for your next stop. And, there are so many free or inexpensive things to do in that area! You'll want to check out Heritage Village, Pier 60, riding the train in Largo Park, and so much more! Check out this post from Mackintosh Travels.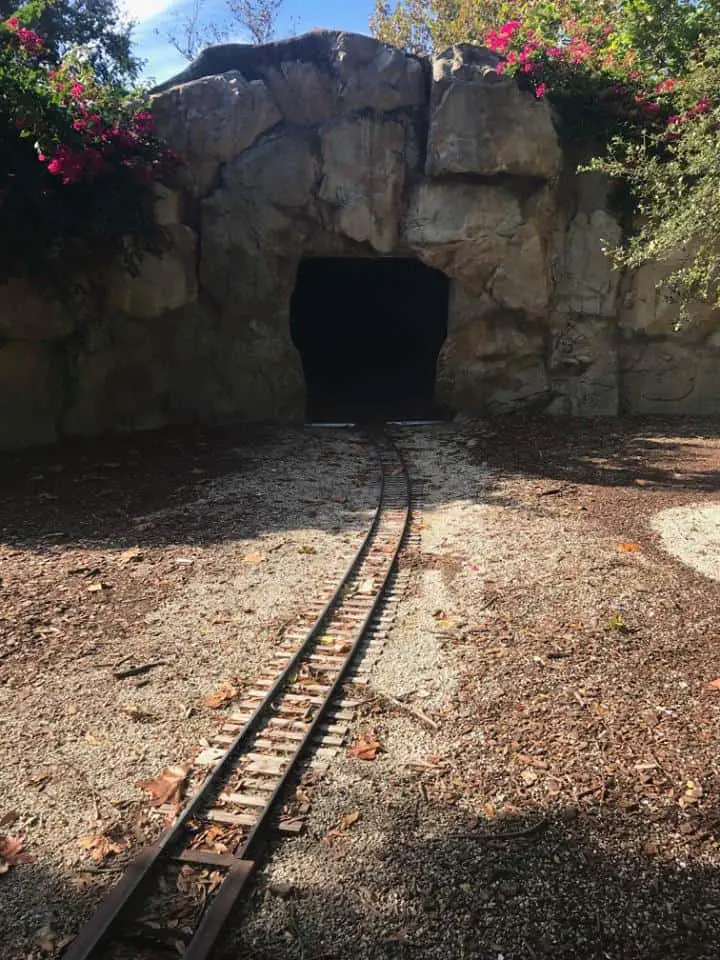 Tarpon Springs
If you're looking for something really different, you might want to stop into Tarpon Springs on your Florida Road Trip! You will feel like you've taken a trip to Greece. Tarpon Springs is a great town to walk around, so wear your comfortable shoes and bring an appetite! There are some fantastic Greek restaurants here! You can read more about Tarpon Springs here!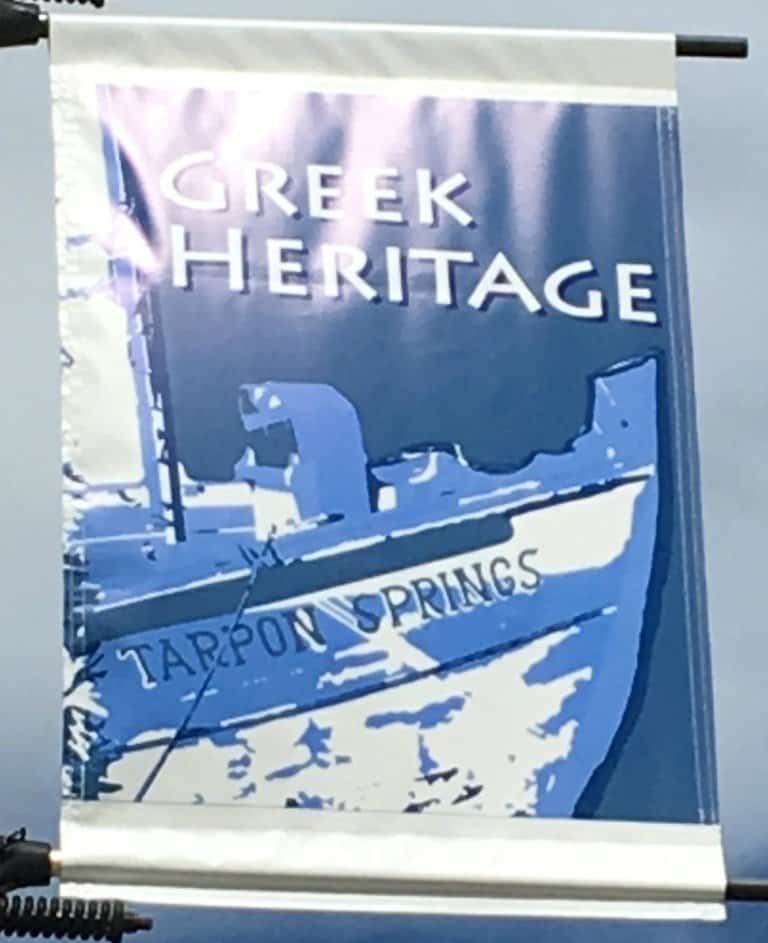 Florida's East Coast Road Trip
There are a lot of wonderful beach towns along Florida's Atlantic Coast, so this list by no means hits them all. These are just a few favorites that my blogger friends and I enjoy!
St. Augustine
St. Augustine is a favorite of a lot of Florida residents and visitors alike. Besides being the oldest city in the country, it is a wonderful place to wander around! Whether you're interested in the old Fort, walking around the old town, or the finding some sweets in the chocolate factory, it's worth a visit! You can read Mackintosh Travels' article here!
New Smyrna Beach
New Smyrna Beach is my hometown beach. It's the beach we are closest to and spend the most amount of time at. It is still small enough that it doesn't feel super touristy, but big enough that you have some great options for food and drink!
So, whether you want to see the beach, the history or the food, check out this post by Heather at Hinson Photography. You can read her recommendations here.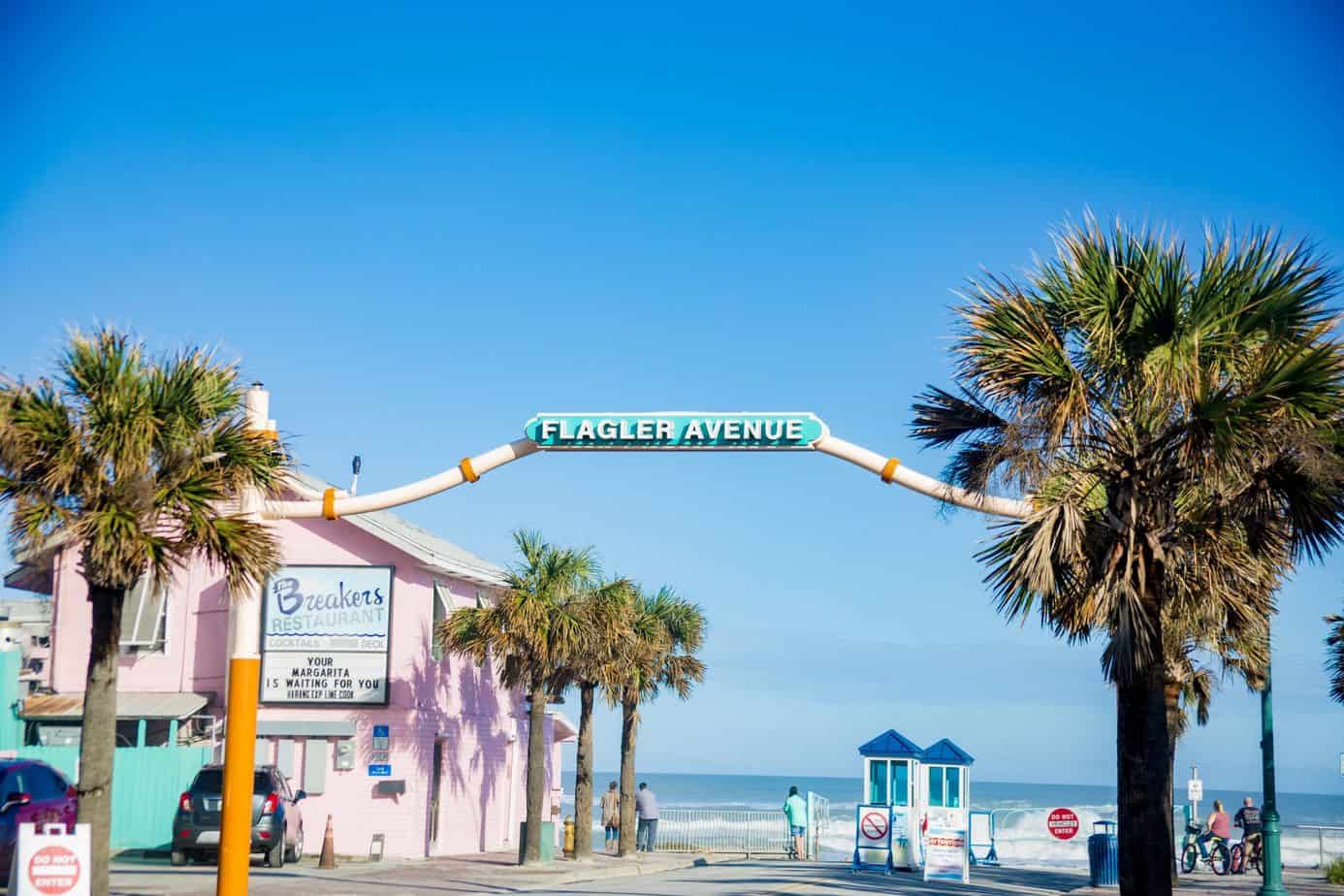 Kennedy Space Center
If you are traveling along the East Coast of Florida, then I highly recommend a day at Kennedy Space Center. You will learn so much about US history in space and what the future looks like for space travel. Such an interesting and inspiring way to spend a day! You can read my article about Kennedy Space Center here.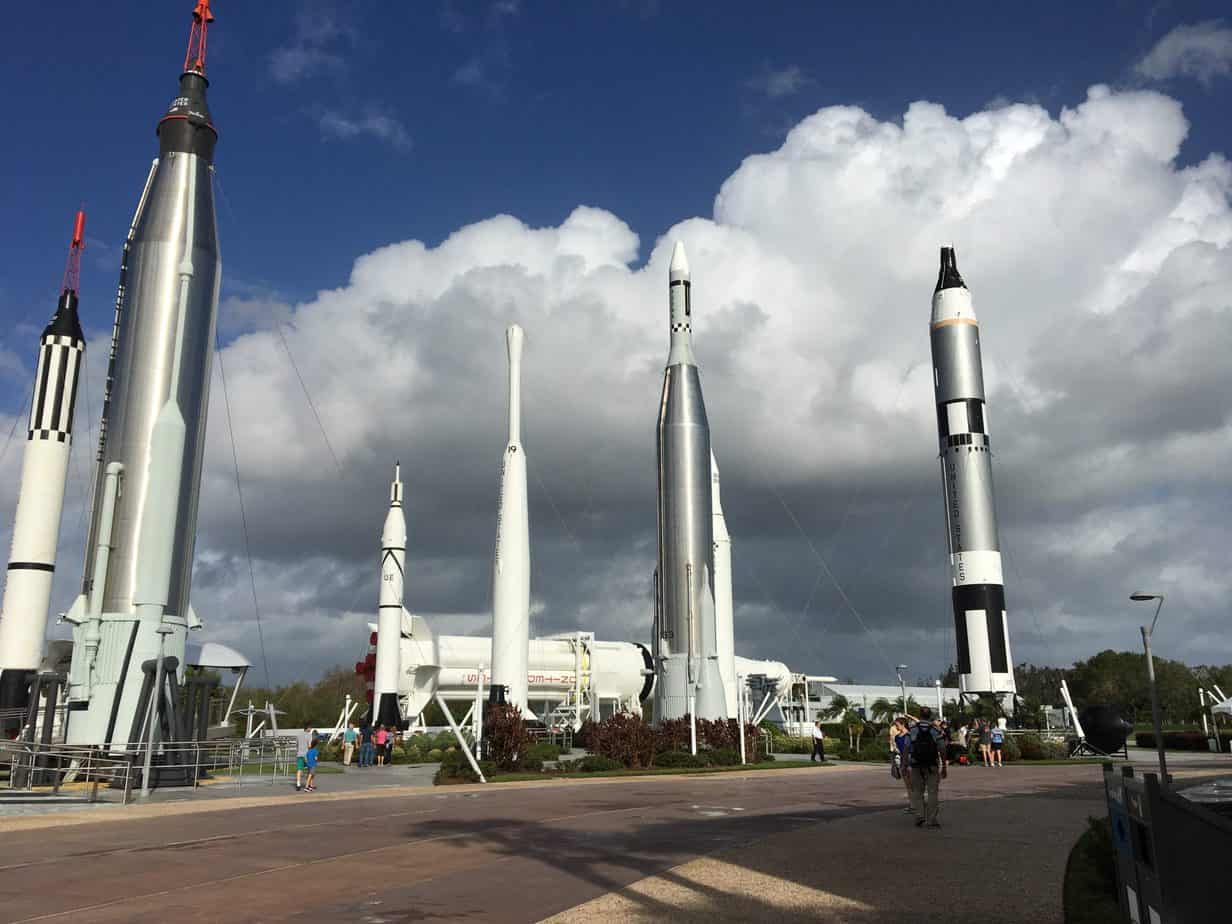 Melbourne
Right around the corner from Kennedy Space Center is Melbourne. You will want to make sure you save time for this cool small town in your Florida Road Trip! Between the zoo, the art gallery and local breweries, Melbourne has something for everyone.
Amy from the blog The Florida Travel Girl shared her hometown of Melbourne with us. So, you have a local's inside view of what to see and do when you visit! You can read her article here!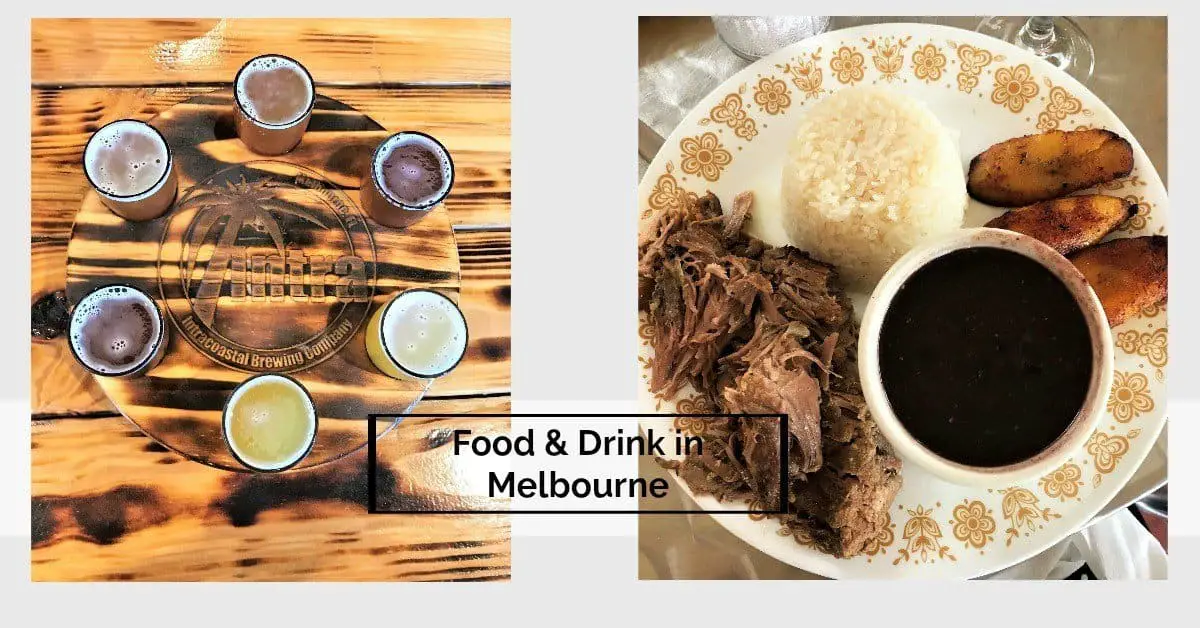 Cocoa Beach area
Blogger Kayla Smith shares with us several fun and different ideas of how to spend your time in the Cocoa Beach area. Like so much of Florida, there is something for everyone. From beaches to botanical gardens. Airboat rides and the local zoo. You can read her post here about what to do in Cocoa.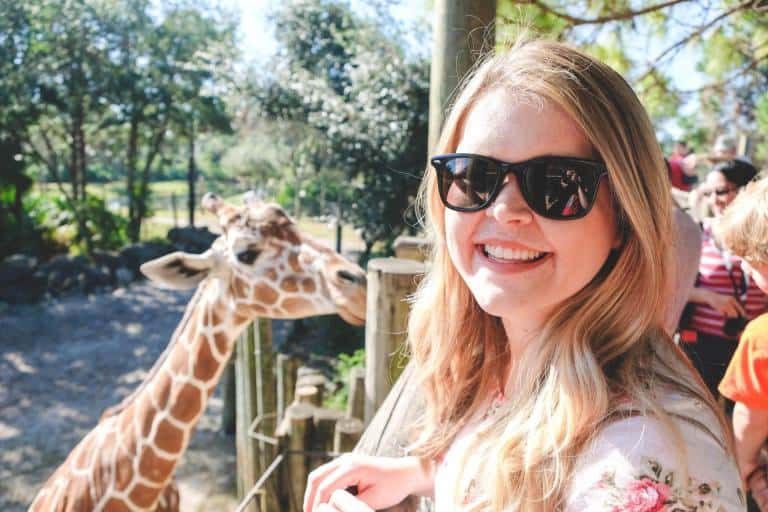 Vero Beach
Vero Beach has a wonderful Disney Resort that you can go to and relax Disney style! You'll want to check out this article from Frugal for Luxury about the resort. There is an amazing sounding Sea Turtle Night Walk that you'll want to look into. You can read her article here!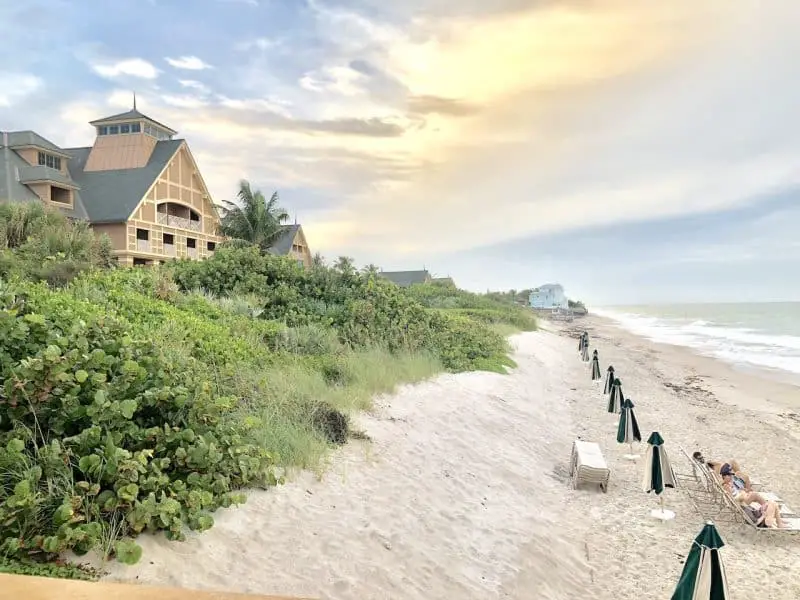 For a completely different experience in Vero Beach, check out this article from Born to be Boomers about their Air Boat tour. If you want to see the real Florida – wildlife and all – then you'll definitely want to check this out! You can read about their experience here!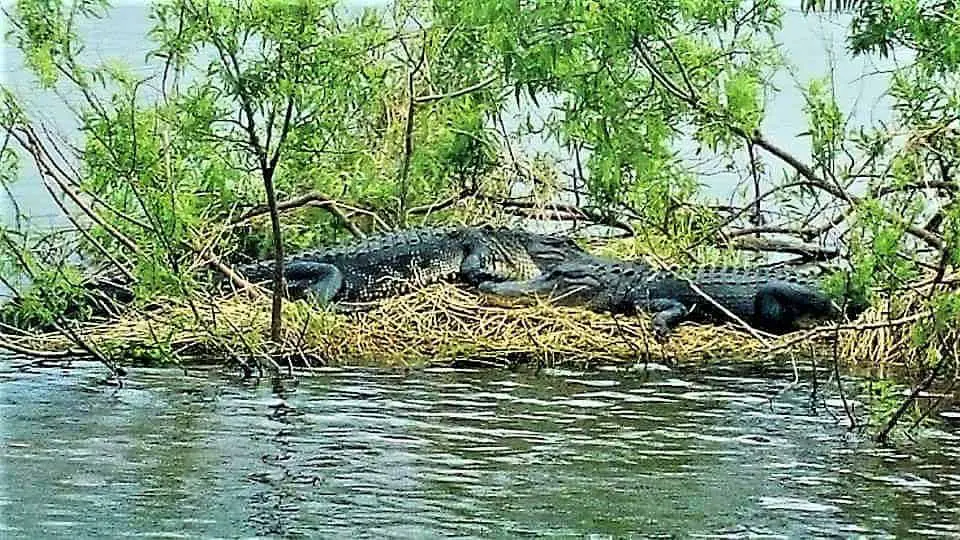 Interior Florida
Of course, Florida is known for its miles of beautiful, sandy beaches. But, if you want to get off the coast and see some of the interior of Florida, here are a few areas that are worth your time.
Ginnie Springs
You'll find Ginnie Springs in North Central Florida. A little above the Gainesville area well worth the time to get there on a hot day! At Ginnie Springs you'll be able to float down the river, so be prepared to relax and enjoy! You can read Impulse4Travel's article about Ginnie Springs here!
DeLand
I have to include my beautiful hometown of DeLand in your Florida Road Trip. Right off I-4, DeLand is an easy town to find. We have been voted for a few years in a row of having America's #1 Main Street.
Check out all my favorite places to eat and hang out! You can read my article here!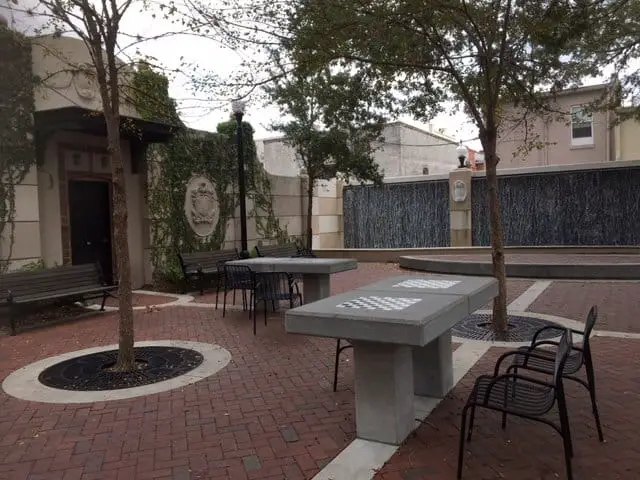 Blue Springs
Further south, between Daytona Beach and Orlando, is a small town called Orange City where you'll find Blue Springs. Blue Springs is known for its natural beauty, a great swimming hole, but also it is home to hundreds of manatee during the chilly months.
So, if you happen to plan your Florida Road Trip during the winter, you will definitely want to spend some time at Blue Springs and see the manatee! Here's my article about Blue Springs.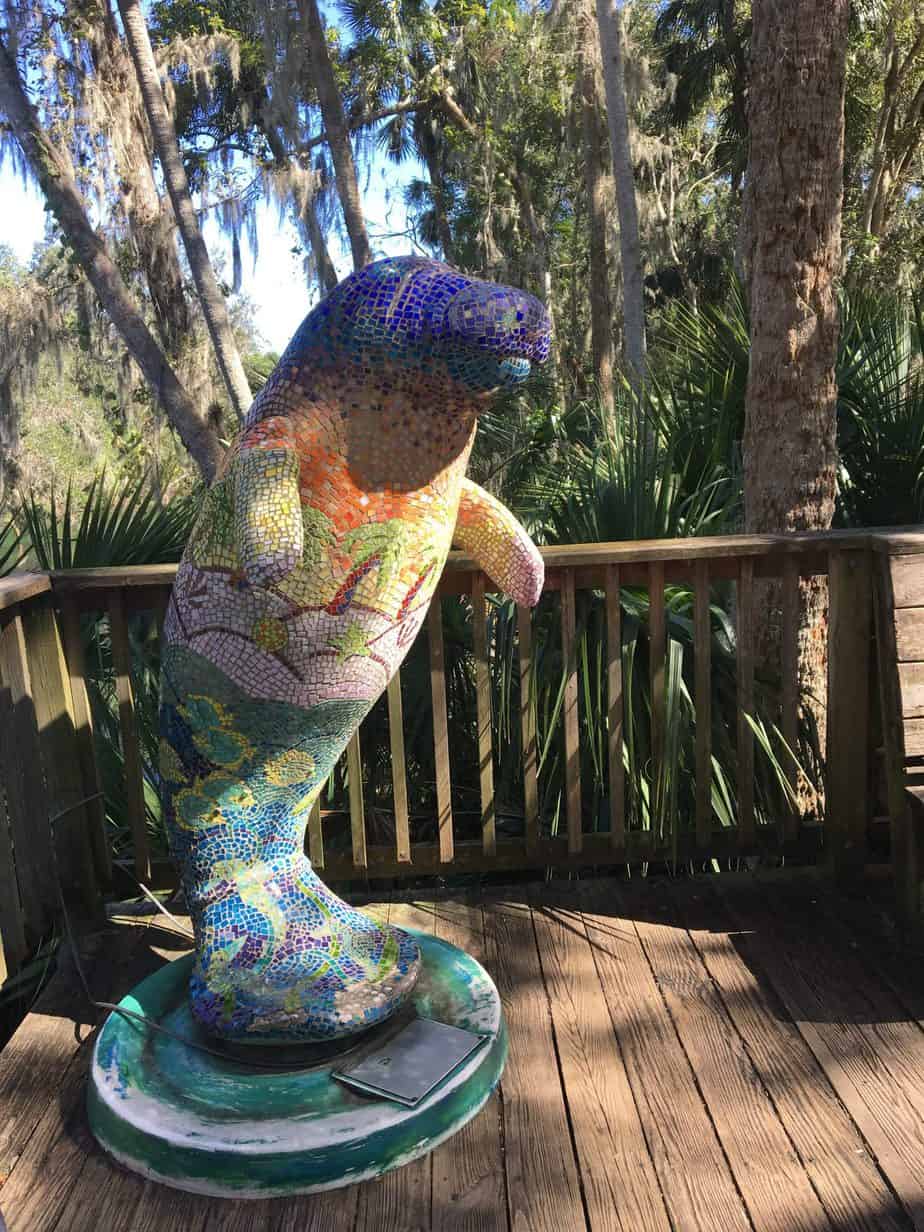 Lake Placid
Heading south even further you'll run into the lovely city of Lake Placid. Known as the Town of Murals, you will enjoy this unique little town. Check out what How We Find Happy recommends in Lake Placid. You can read her article here.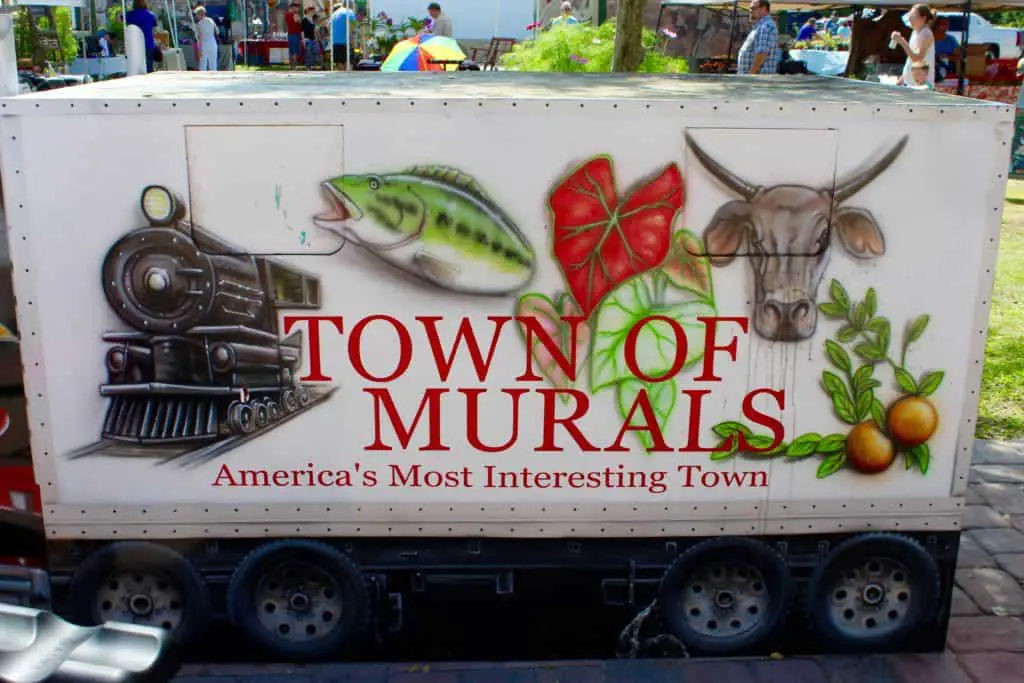 Road Trip Tips & Tricks
So, now that you know where to visit, here are a few tips on making your road trip the best one yet! If you are traveling with little kids, fellow blogger Shalona over at Just Lovely London shares her tips for traveling with toddlers. You can read her tips here.
If you have bigger kids that you're traveling with, here are some tips for you.
And, if you plan on spending any time on the beach (and you definitely should) during your Florida road trip, here are blogger Kayla Smith's tips for what to pack in your beach bag.
Your Florida Road Trip
Hopefully, you have everything you need to plan an epic Florida Road Trip! You know where to go! If you want to discover the Gulf Coast of Florida, there are some really beautiful spots to discover. Or, if you want to travel up and down the Atlantic Coast, you will surely find plenty of spots to fill your plans.
From pristine beaches to awesome state parks, local eateries and pubs and great botanical gardens and zoos. Whether your road trip includes the whole family or it's a girls' trip, there is truly something for everyone here!
The last thing you'll need for your Florida Road Trip is a checklist of what to do to get ready and what to bring. You can grab your FREE printable Road Trip Checklist here.
Other Articles You Might Enjoy
Road Trip – 10 Helpful Tips to Make You Happy
Road Trip Checklist for the best family vacation
Orlando Vacation? 10 Books You Need to Read!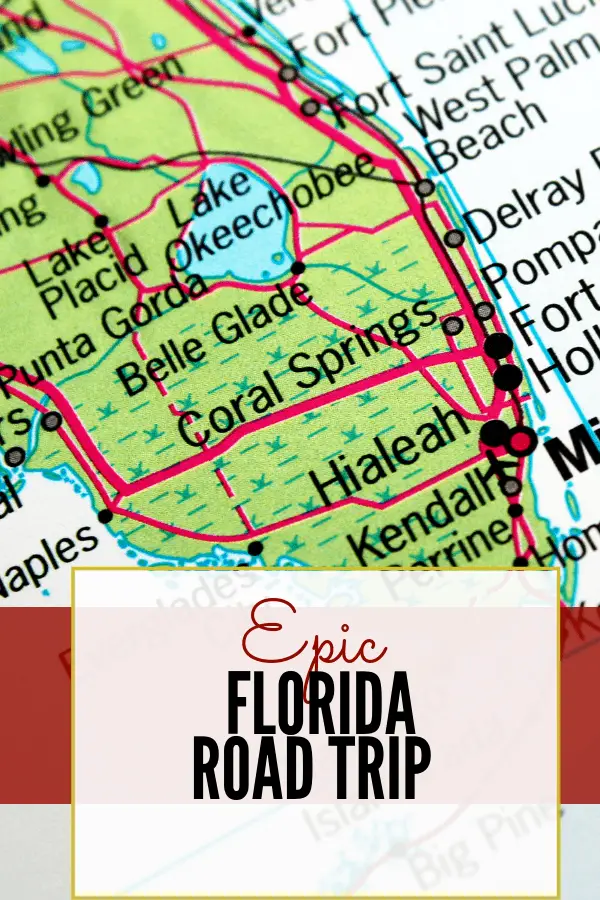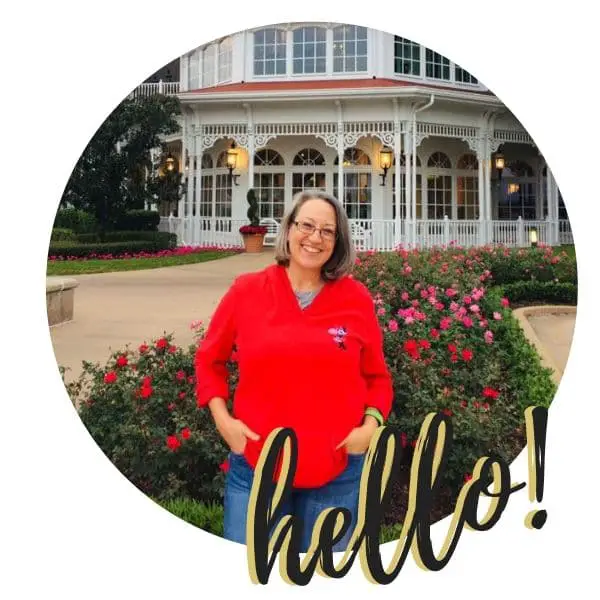 Becki is the author and founder of A Book Lover's Adventures. She has a degree in elementary education, has worked and volunteered in libraries for years, and spent several years in the travel industry. All of this has led to a love of books and travel. Becki loves to share her love by finding literary escapes to share!