Visit Tarpon Springs ~ an Easy Day Trip from Orlando!
Want to try something different this weekend?  If you are anywhere in the Central Florida area, I highly recommend a Day Trip to visit Tarpon Springs, Florida!
Back in the early 1900s, sponges were discovered in the water off the coast of Tarpon Springs.  This attracted Greek sponge divers to the area, which is now home to the largest Greek community in the United States.  This hidden gem is like a trip to Greece!  And, it's budget friendly and easy to get to.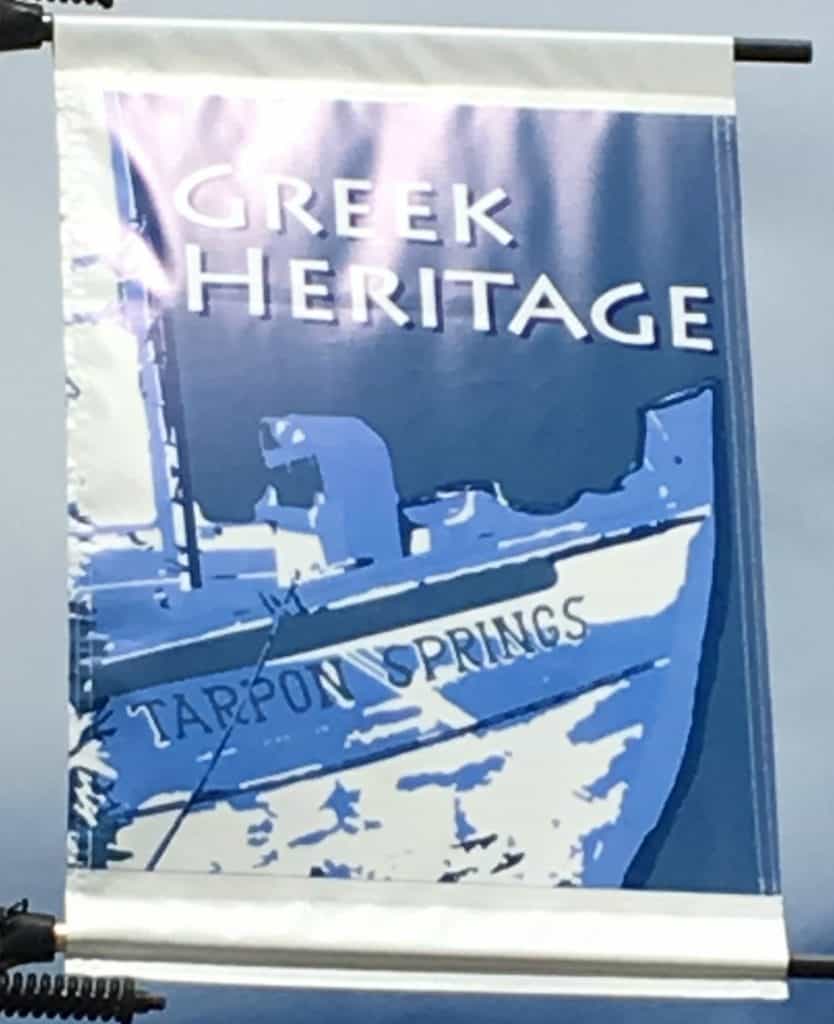 What to do In Tarpon Springs
Tarpon Springs is an easy Day Trip from either Orlando or Tampa!  And, I think, it's really worth the time and effort to get there!  The historic coastal area of Tarpon Springs is contained within a several block area, so you can easily walk around within a morning or afternoon.  And, the variety of shops is great, so there's something for everyone!  So, if you are looking for a budget friendly trip to Greece, this might just be your answer!
Shopping
The coastal area of Tarpon Springs is very tourist and walker friendly.  We parked our car at the beginning of the shops and just walked everywhere.  And, for those who aren't particularly into shopping, there are lots of benches and parks to pass the time!
There is a wide variety of shops in Tarpon Springs!  You can find anything from sponges to vinegar, locally made goat soap to olive oil, baklava, kangaroo jerky and even hand-rolled cigars!  It was a lot of fun to pop in and out of all the shops.  I wound up buying some Black Cherry Balsamic Vinegar that is absolutely delicious as a salad dressing!  My son found some great hot sauces and  came away with a Jalapeno Hot Sauce that was very tasty.  My daughter, as always, found some chocolates!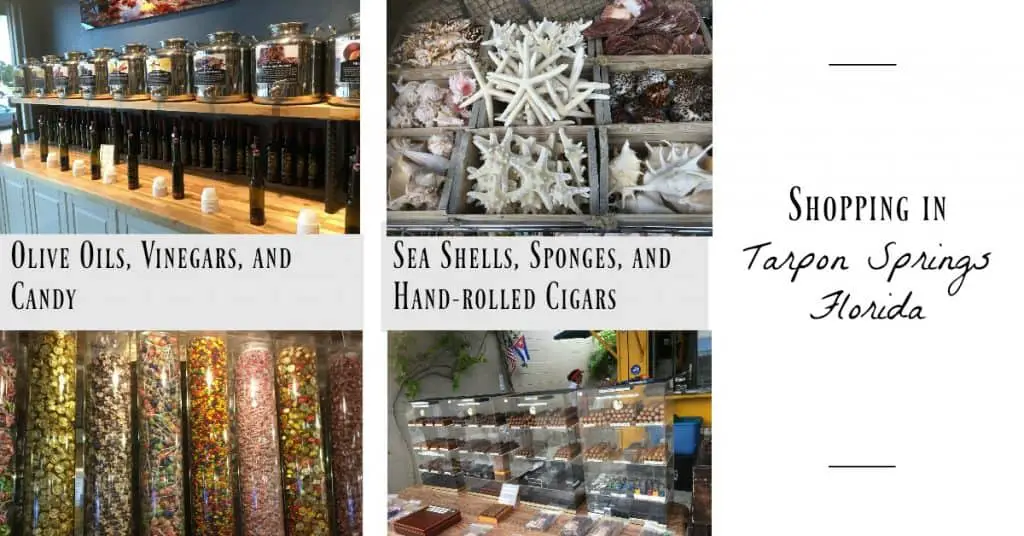 Boat Cruises
The Sponge Dock area is located on the Anclote River.  There are dolphin cruises, sunset cruises and even sponge cruises.  Most of the cruises will talk about the history of the area.  So, no matter your area of interest, there's probably a cruise for you!
We did not go on a cruise, but watched several pass by as we were enjoying our lunch.  We heard snippets about the history of sponge diving in the Tarpon Springs area.  If we had a little more time, we would have loved going on one of them!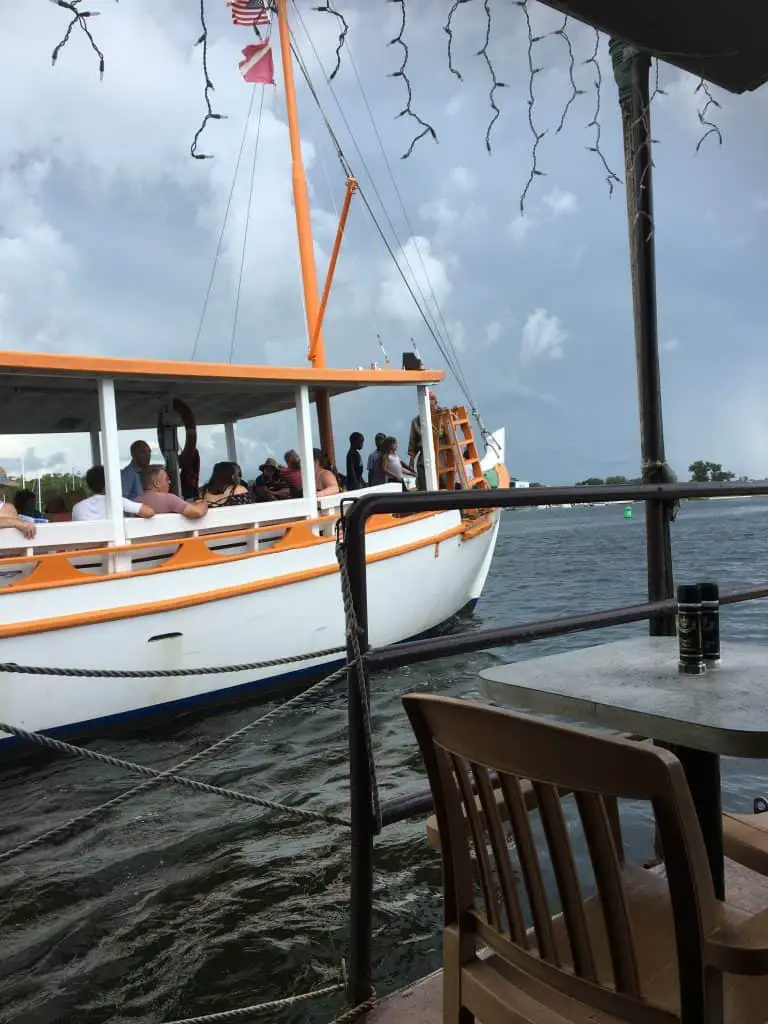 Aquarium
We did not make it to the Tarpon Springs Aquarium, and I really wish we had!  It gets consistently great reviews, and folks of all ages enjoy it!  There are several shows that you might want to plan your visit around:  shark feeding, alligator feeding, an eel encounter and a snake demonstration.  You can get the times for all these on their website!
Sponge Docks
And, if you visit Tarpon Springs, you'll want to visit Dodecanese Boulevard, also known as the Sponge Docks!  The sponge industry is what built the Greek community in Tarpon Springs and has made this lovely community what it is today!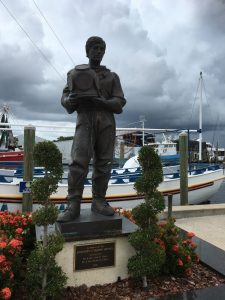 Where to Eat in Tarpon Springs
Not surprising, there are lots of Greek restaurants in Tarpon Springs!  And, as you walk around town, you will be given a lot of coupons for the different restaurants around the area.  So, depending on where you choose to eat, you can probably get a deal along with a good meal!
We ate at a restaurant called Dimitri's on the Water.  We chose some traditional Greek dishes, since we could!  Gyro, seafood, sausages, olives and feta.  It was a delicious Greek feast!
Some other restaurants to consider, if you want Greek food:
Hellas Restaurant and Bakery – An ocean-blue taverna serving savory Greek classics & sweets amid Hellenic murals & tiled floors.
Mykonos Restaurant – Upbeat Greek spot specializing in grilled seafood & meat plates, plus other traditional, homey fare.

What's Really Unique About Tarpon Springs
Just walking around, you feel like you've been transported to somewhere different.  Somewhere far away!  Both of my teens said they loved going because it really felt like we got away from Florida for a few hours.  High praise 🙂 !
Visit Tarpon Springs ~ it's Worth Your Time!
So, are you ready for a Mediterranean get-away?  This one is only a couple of hours away, but yet it'll feel like it's a world away!  Visit Tarpon Springs for their unique shops, delicious restaurants and very interesting history!  It's a fun and inexpensive get-away that is definitely worth your time!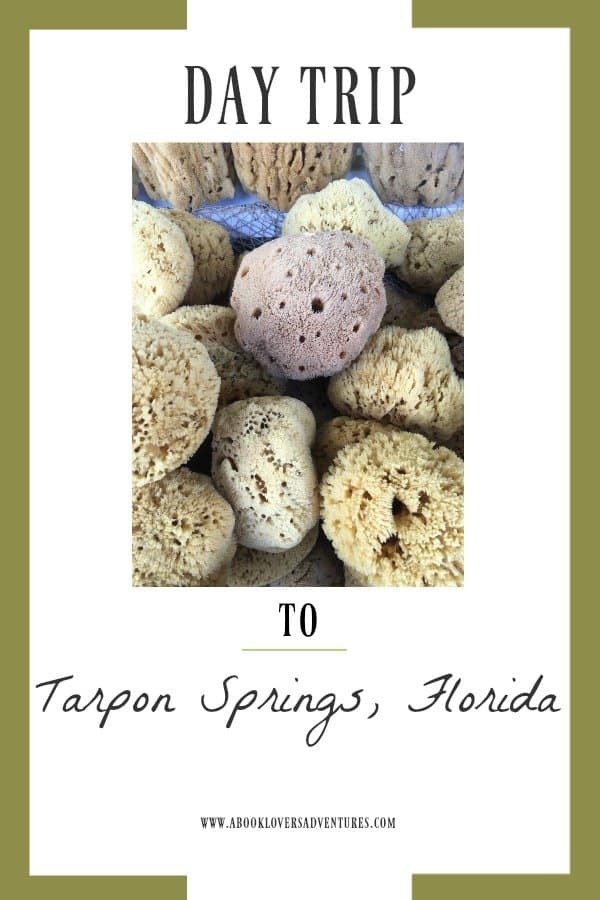 Other Articles You Might Enjoy
9 Beautiful Beaches You'll Want to Visit
Orlando Day Trip and a Frugal Animal Adventure
Orlando Vacation? 10 Books You Need to Read!
Visit Deland ~ A Central Florida Day Trip You'll Want to Make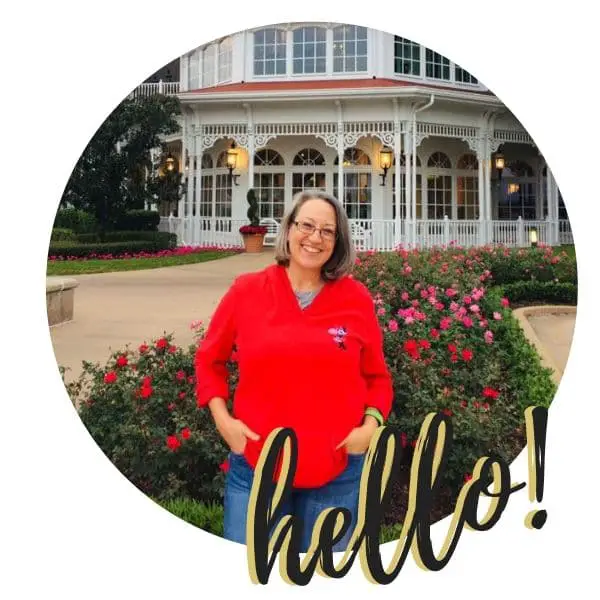 Becki is the author and founder of A Book Lover's Adventures. She has a degree in elementary education, has worked and volunteered in libraries for years, and spent several years in the travel industry. All of this has led to a love of books and travel. Becki loves to share her love by finding literary escapes to share!