New Smyrna Beach ~ The Best Things to Do
Welcome to my Hometown Tourist Project!  Each week we will be treated to a new blogger giving us a tour of their hometown.  Throughout the year we will be going all over the country and even up into Canada!  Today I am pleased to introduce you to Heather Hinson who blogs at Hinson Photography.  As you will notice by Heather's beautiful images, her business is photography!  But, today Heather is going to introduce us to her hometown of New Smyrna Beach, FL. Now coincidentally, New Smyrna Beach, FL happens to be my hometown beach.  I've lived near this beach most of my life and have been going there forever. But I learned things about New Smyrna Beach I never knew!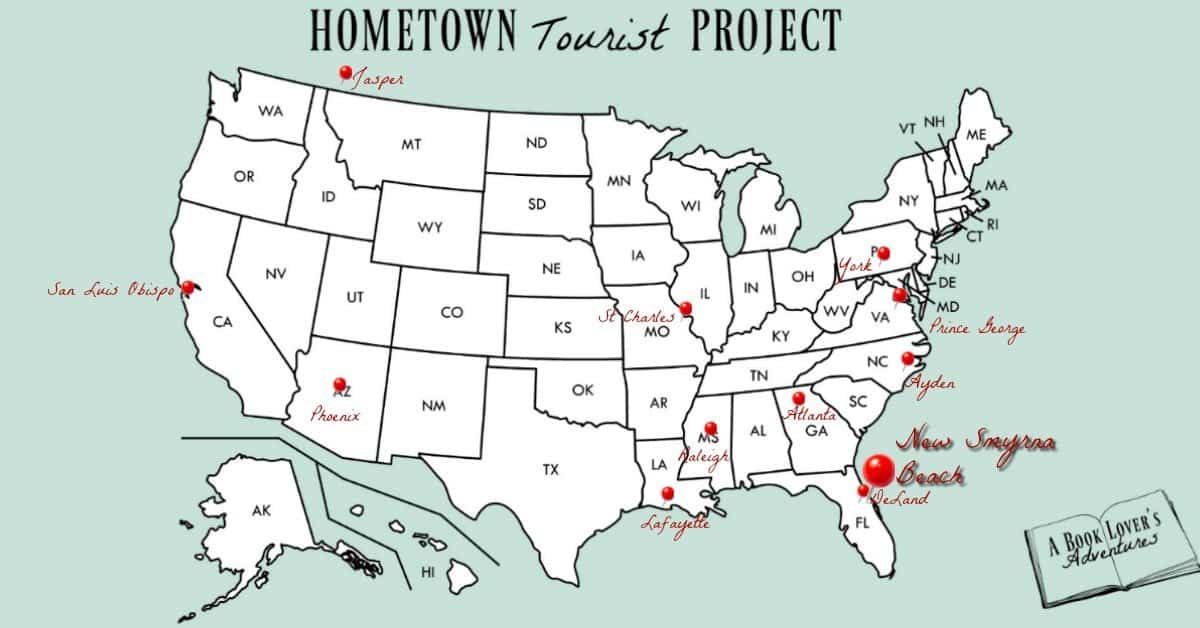 New Smyrna Beach ~ The Best Things to Do
By: Heather Hinson
My name is Heather Hinson and my husband and I own Hinson Photography which is based out of New Smyrna Beach. We travel all over Florida photographing family portraits and weddings. We specialize in beach portraiture and as Florida natives we channel our love of Florida in our blog. Our blog offers tons of great travel tips and information in addition to sharing our portrait work.
We are proud to call New Smyrna Beach our home because it's a quiet coastal oasis with artsy flair. Nestled along the east coast of central Florida is a retreat for both vacationers and locals alike. Although it is just south of Daytona Beach and just over 50 miles east of Orlando, it feels worlds away from all of the hustle and bustle.
New Smyrna Beach is rich with history and internationally known for the Atlantic Center of the Arts. It's the perfect destination to escape to for a day but you may find yourself wanting to stay just a little while longer!
History of New Smyrna Beach, FL
Many people are familiar with St. Augustine but what many don't realize is that New Smyrna Beach is the second oldest city in the country. Remnants of New Smyrna's past are sprinkled throughout our community and draw visitors from all over the world. Read about New Smyrna Beach in the Images of America Series to get a more in-depth understanding of the history before you visit.
Canal Street
If you want to truly experience New Smyrna Beach, stroll along the sidewalks of historic Canal Street to enjoy tasty eateries and distinctive boutiques. History buffs must make a stop into New Smyrna's museum of history for a peek into New Smyrna's fascinating past. Located at 120 Sams Avenue, you will be able to see mastodon tusks, a dugout canoe and more!
Old Fort Park
Whilst you are enjoying a stroll along historic Canal Street, you won't have to walk far to sit and relax at Old Fort Park. Enjoy the shade of huge live Oaks and archaeological site of a fascinating coquina structure. Historians do not know its origins and some people even believe that it may be the original site of St. Augustine. It's a must-see during a day trip to New Smyrna Beach!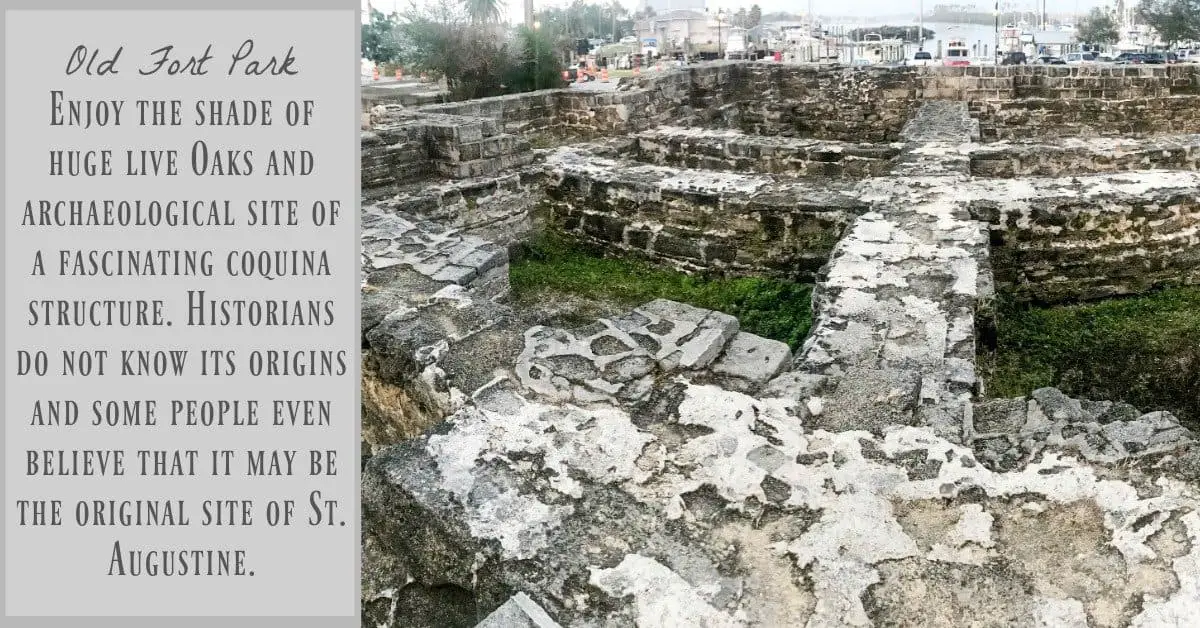 Sugarmill Ruins
Located at 600 Old Mission Drive, is the historic site of an old coquina sugar factory. It's worth a quick visit to see a fascinating structure and enjoy peaceful nature trails that meander throughout this 17-acre historic site.
Beaches
New Smyrna Beach has white sandy stretches of pristine beaches that offer something for everyone. Whether you are looking to lounge in the sun, ride the waves or play in the sand with the kids – there are tons of great options in New Smyrna Beach!
Beach Driving
Daytona Beach is world famous for beach driving and NASCAR but you can enjoy a peaceful cruise along the water in New Smyrna Beach as well. There are several Beach ramps located along New Smyrna's coast. You can enjoy beach driving for $10 per vehicle or purchase an annual beach pass. There are 5 ramps between Beachway Ave and 27th Ave. The most iconic ramp in New Smyrna
Beach is located on Flagler Ave. Grab a bite to eat and cool down with a cold drink after a day at the beach at Breakers. If you can, drive all the way down to the jetties and soak in the beautiful views of Ponce Deleon Lighthouse.
Flagler Avenue
If you are looking to be right in the middle of all of the action, take a drive down to Flagler Ave. and park on the beach. There is parking available in a parking lot for a fee and there are bathrooms,
showers, picnic tables, pavilions and you are conveniently located right on Flagler Ave. where there is always lots to do. There are tons of great places to eat, shop and enjoy the eclectic nature of
New Smyrna Beach.
Best Beaches for Families
27th Ave Park
If you have little ones, I would recommend taking your family to 27th Avenue Park. Beach Driving ends here and it is also conveniently located right off of Atlantic with a convenience store across the street. There are bathrooms with changing tables and showers to wash off sandy feet! There is also a small play area and picnic tables overlooking the ocean.
Mary McLeod Bethune Park
Mary McLeod Bethune park is more secluded but still offers the convenience of bathrooms, picnic tables and a place to rinse off your feet. There is no beach driving and it's often less crowded than Flagler or 27th Ave. It is located further down at 6656 S. Atlantic Ave.
Dunes Park
Located at 2995 N. Peninsula Avenue, Dunes Park is a scenic state park that has a wonderful dog beach. We love going to the inlet to enjoy views of the lighthouse while playing in the calm lapping water. New Smyrna Beach is known for having some great surf so little ones might have fun playing in the smaller waves. Dunes park is secluded and natural but there is a bit of a stroll so be prepared to do a little bit of walking to get to the beach. The boardwalk winds all around the park and leads to several different beach access points – the jetties and Inlet are both accessible from the board walk. There are pavilions overlooking the dunes and water in addition to an overlook that allows you to soak in the amazing views.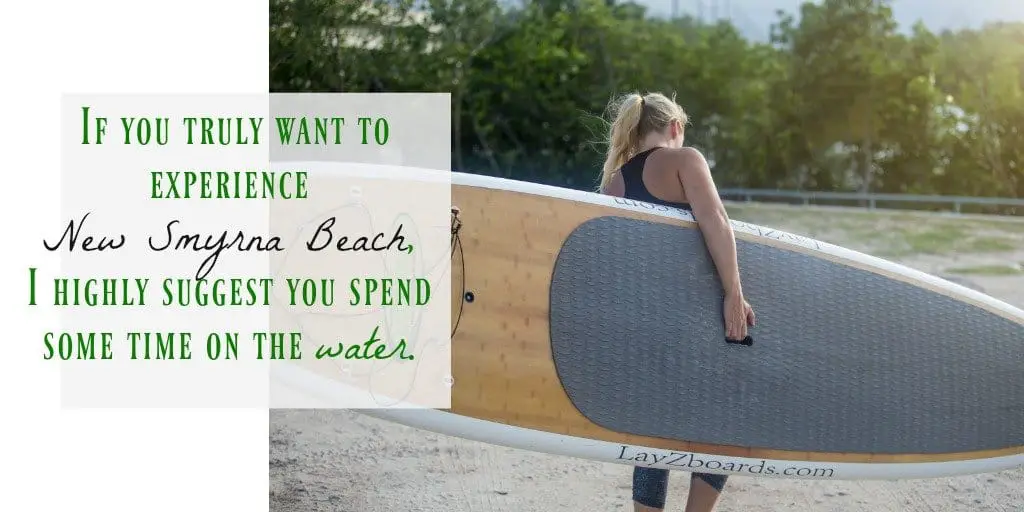 Most Scenic Beaches
Canaveral National Seashore and Dunes Park
Canaveral National Seashore and Dunes Park are the most pristine and scenic beaches in my opinion. Tucked away from condos and preserved in their natural splendor. They are less convenient to access and there are entrance fees to both parks but it's well worth the view! Don't forget to take pictures of these picturesque beaches while you enjoy a day at the beach!
North Beach Community Park
North Beach Community Park is located off of Sapphire Ave and is conveniently situated right down the street from Flagler Ave. There is a beach access ramp nearby but it typically feels a little less crowded. It's also a residential part of the beach where there are no towering condos, just beautiful dunes. There are bathrooms, a place to rinse off your feet and some really great pavilions overlooking the dunes and ocean. We really enjoy North beach for its convenience and views! There is a $10 parking fee.
Art and Culture
New Smyrna Beach rates as one of the top 100 art towns in the country. There are tons of great art festivals hosted throughout the year, like Images which is presented by Atlantic
Center for the Arts at Riverside Park. New Smyrna Beach was the home of beloved artist Bob Ross and the infamous Doris Leeper. Doris Leeper is a fascinating figure in our history, I highly recommend reading Doris Leeper: Legacy of a Visionary. She was largely responsible for the preservation of Canaveral National Seashore and is famed for starting Atlantic Center for the Arts. Her legacy has sculpted New Smyrna Beach into what it is today. New Smyrna Beach is saturated with a deep love and appreciation for the arts.
Hidden along the shores of Turnbull Bay, blending in well with its natural environment, is the Atlantic Center for the Arts. Started by Doris Leeper , it is a world famous artist residency
program. ACA hosts many events and shows throughout the year that you can enjoy. Check their events calendar to plan a visit! Their address is: 1414 Art Center Ave,  New Smyrna Beach, FL.
When many visitors are drawn to New Smyrna Beach for either a day trip, weekend trip or full on vacation – they never leave the beach, understandably so. However, New Smyrna Beach offers so much more than its beautiful white sand shores. Canal Street is a historic Main Street under the shade of beautiful palm trees that offers great shopping and dining options. Additionally, Canal Street is home to The Hub which is a collection of studios and galleries from local artists.
The Hub promotes the arts within our community by hosting local events, offering workshops, classes and showcasing artwork created by local artists. It's a must see if you want to
experience a true sense of New Smyrna Beach's culture! The Hub is located at 132 Canal Street.

Get your own New Smyrna Beach Adult Coloring Book!
Restaurants
The dining options in New Smyrna Beach offer a variety of tasty options. Whether you are in the mood for a tasty taco or an upscale restaurant with a fabulous wine selection. I am going to organize our personal favorites into three categories: Dinner, Lunch, and Snacks.
Dinner
Norwoods Eatery and Wine Shop is a phenomenal restaurant to eat lunch or dinner. They have a distinctive treehouse bar that is absolutely incredible! The ambiance is spot on. They also have an extensive wine selection and the food is divine. My personal favorite is the chicken roulade. This is a great place for date night! They offer gluten-free and vegetarian options.
The Garlic is a delicious Italian restaurant that easily ranks as one of the best places to eat in New Smyrna Beach. Surrounded by lush greenery, it makes for a delightful setting indoors or out. Reservations are only accepted for parties of 10 or more or on holidays. They have a comprehensive wine selection and gluten-free options.
Lunch
Yellow Dog Eats is an eclectic eatery on Canal Street. They have innovative pulled pork wraps and sandwiches, craft beer and a really cozy patio. They are dog-friendly and also offer gluten-free and vegan options. My personal favorite is Pigs with Benefits!
Half Wall has a great craft beer selection and a yummy menu that is paired with that charming
New Smyrna Beach atmosphere.
Breakers This burger joint that sits right on the beach is quintessential New Smyrna Beach dining. Enjoy a full bar and a mouth-watering burger while watching the Pelicans dive into the ocean for some lunch of their own. You can feel the salty ocean air while you indulge!
Treats
Mason Bar located at 488 N. Causeway, New Smyrna Beach, FL is the perfect place to cool off after a sunny day on the beach. They offer natural and organic juices, smoothies, acai bowls, and gourmet popsicles. It's the perfect afternoon hangout spot, the Pink Flamingo is our favorite smoothie
Beachside Candy Co. is located at 221 Flagler Ave, if you are enjoying a beach day on Flagler Avenue then stroll down and visit Beachside Candy Co. for some delectable treats or cool off with some ice cream. Browse their unique candies and gourmet chocolates for a little something to satisfy any sweet tooth! The lego candy is a lot of fun for kids and their chocolate dipped pretzels are divine.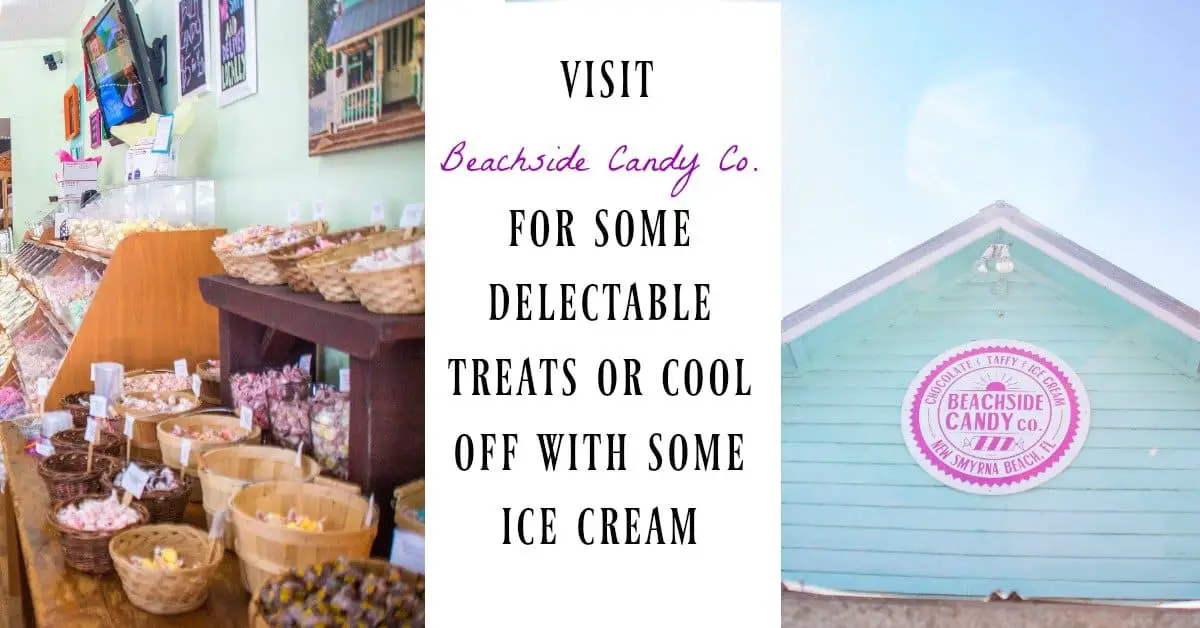 Outdoor Activities
New Smyrna Beach is bursting with things to do outdoors. Many locals spend a large portion of their time on or in the water. New Smyrna ranks number 5 in the nation for being one of the best surf towns. So, if you enjoy surfing then you have found a great place!
Fishing, boating, surfing, golfing and cycling are all popular things to do around New Smyrna Beach. Once you pass over the causeway, things slow down a bit. You will see lots of people buzzing around on golf carts and cruising around on bikes. Kayaking and paddle boarding are also extremely popular things to do. If you truly want to experience New Smyrna Beach, I highly suggest you spend some time on the water. So, whether you rent a kayak or have a friend with a boat; it's the best way to see New Smyrna Beach! You can rent bikes all over town, especially on Flagler Ave.
One of our favorite places to take our dog is Doris Leeper Spruce Creek Preserve. We also enjoy kayaking here on a regular basis. It's 1,637 acres of scenic trails that spans over into Port Orange. One of the most unique features about this park is Sunset Bluff, which overlooks the grassy marshes with about 50 feet of elevation. It's just a distinctive part of one of the trails that is unlike typical Florida landscape and I personally love the view. The Preserve is also a great place for hiking, biking, horseback riding, kayaking, birding, and fishing. And, it's open from sunrise to sunset and there are 5 different entrances and parking areas:
90 Divito Drive, New Smyrna Beach, Florida
3251 N. Dixie Highway, New Smyrna Beach, Florida
1755 Martin's Dairy Road, Port Orange, Florida
2317 Creek Shore Trail, New Smyrna Beach, Florida
6171 Ridgewood Ave, Port Orange, Florida
If you are looking for a great place to paddle through mangroves and watch the birds then you will enjoy paddling the north end of Mosquito Lagoon, Callalisa Creek. This is a popular place to go paddling in New Smyrna Beach. If you are not yet confident enough to consider yourself an intermediate paddler then you can still enjoy Callalisa Creek with a guide. Lazyboards offers incredible group paddles and they rent paddle boards and kayaks.
Enjoy your trip! And, I hope you enjoy exploring New Smyrna Beach and soak in the stunning views.
At Hinson Photography, we are a husband and wife creative team that are parents to a beautiful little boy and a furry little chihuahua. We enjoy coffee breaks, trips to the beach and laughing A LOT. And, we started our business because we fell in love with the idea of using our unique creative talents to commemorate your memories beautifully. So, here we are fiercely pursuing our dreams and doing what we love every single day.
We live for making your memories into artwork. Give us a call, we can't wait to meet you!
Other Ways to Connect
As you can see, Heather and her husband are extremely gifted in what they do!  Because their pictures are gorgeous!!  So, if you happen to be New Smyrna Beach, FL definitely give them a call and let them capture your memories!  And, if you're not in the area, you can keep in touch socially..
Other Articles You Might Enjoy
The Hometown Tourist Project series
9 Beautiful Beaches You'll Want to Visit
5 Things You Can Do with Your Memory Maker Photos (by Hinson Photography)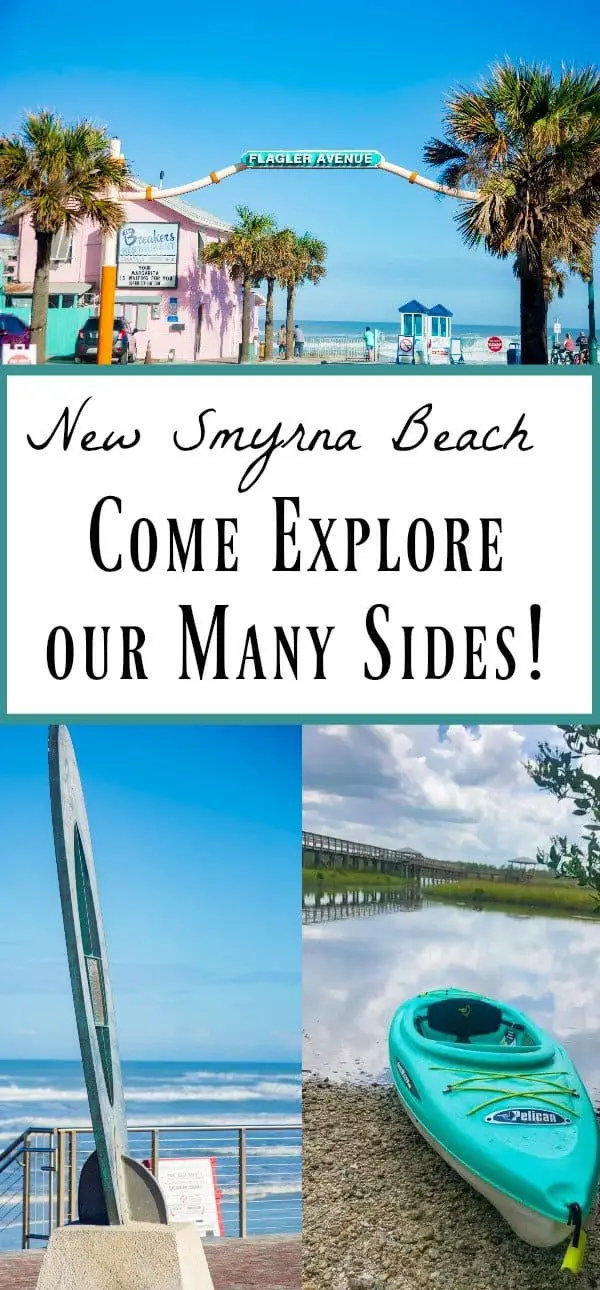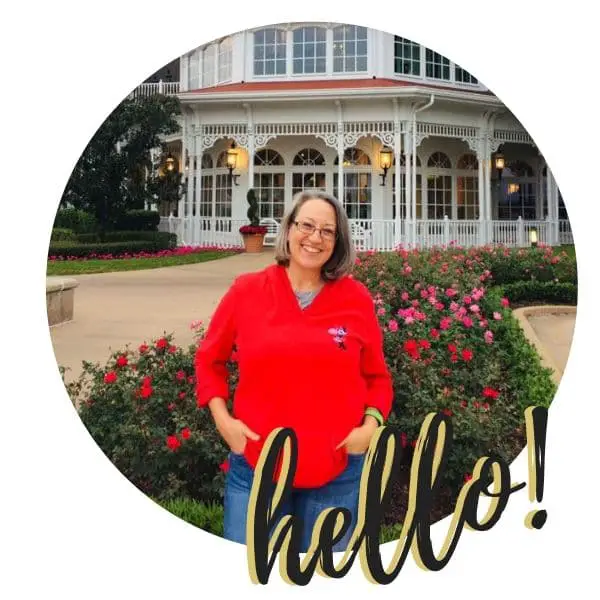 Becki is the author and founder of A Book Lover's Adventures. She has a degree in elementary education, has worked and volunteered in libraries for years, and spent several years in the travel industry. All of this has led to a love of books and travel. Becki loves to share her love by finding literary escapes to share!