Family Friendly York, PA ~ What You Need to Know
Welcome to my Hometown Tourist Project!  Each week we will be treated to a new blogger giving us a tour of their hometown.  Throughout the year we will be going all over the country and even up into Canada!  Today I am pleased to introduce you to Liz Lewis who blogs at A Dose of Healthy Distraction.  Liz's blog is geared for women living with ADHD, but today Liz is going to introduce us to her hometown of family friendly York and Central PA.
Family Friendly York, PA ~ What You Need to Know
By: Liz Lewis
My name is Liz Lewis and I am the creator of A Dose of Healthy Distraction. I usually write about women living with ADHD, but I am always looking for ways to spotlight my home town of York, PA. When I was young all I wanted to do was get out of Central Pennsylvania. This little corner of the world doesn't get much attention, but after living elsewhere for a while, I was better able to appreciate its charm. Central PA is more than just the midpoint between Philadelphia and Pittsburgh. So, if you're looking for a family vacation spot, look no further than family friendly York and Central PA!
Delicious Hershey, PA
Most chocolate-loving Americans have heard of Hershey. In case you were wondering, yes, sometimes you can smell chocolate in the air.
Chocolate World
You can visit Chocolate World to get a free tour and learn about how Hershey's chocolate is made.  This ride has been upgraded and redesigned since I was young, but it is still one of my favorite things to do with my son.  Hershey Park has long been a favorite of children in these parts.  The park itself has rides suitable for small children as well as adults. There are water rides, roller coasters and even a zoo.
Zoo America
Zoo America is home to animals from the southern swamps to northern Canada. Admission to the zoo is only $6 on Fridays through the end of March, 2018.
Hotel Hershey
For a more relaxing getaway check out the Hotel Hershey. This is the perfect place for a girls weekend or a couples getaway.  The spa is amazing!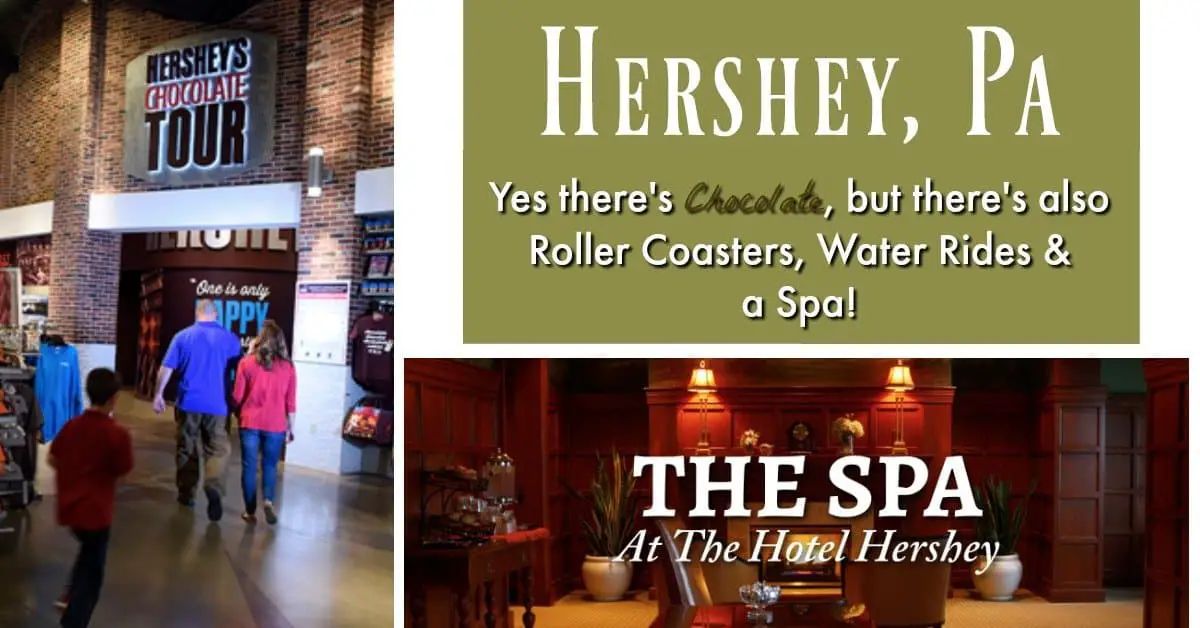 Have you ever been curious about the Amish?  Many of us know of the Amish, but we do not really understand how they live. The large Amish community in Lancaster is in the heart of the county, and they live alongside all of us "regular" folks.  From baked goods to building homes, the Amish are a unique population. Enjoy a tour of the farmland throughout the county and visit an authentic Amish school house.
Hands-On House
Small children have a habit of touching everything!  At the Hands-on House in Lancaster, this is completely ok. (In fact, touching is encouraged!)  In this relaxed atmosphere, children learn about everything from color mixing to milking cows, and shopping for groceries. New experiences are an everyday occurrence at Hands-On House.  Check out the new STEAM activity center called the Clubhouse.
Wolf Sanctuary
Finally, if you have any nature lovers in your family, you must check out the Wolf Sanctuary in Lititz, Lancaster County.  This 80-acre sanctuary is home to the Speedwell Wolves. So, what was meant to be a safe space has turned into a learning facility offering guided tours.  And, there are approximately 40 wolves living in the sanctuary.  I hear the Full Moon Tour is amazing, a must see!
Family Friendly York, PA
To the west of Lancaster, and the south of Hershey, lies little York, Pennsylvania.  This is my hometown, and it has a very interesting history.  Hint: It was the site of the Articles of Confederation.
The City of York is home to a thriving arts and cultural district. We have fine dining, art galleries, and boutique clothing stores.  On the first Friday of every month Beaver Street is blocked off. Families walk freely in the street sipping hot chocolate in the winter, or fresh squeezed lemonade in the summer.  And, on Thursdays and Saturdays York's Central Market is open. The Market has been in this location for over 125 years.  So, stop by to pick up fresh produce, seafood, and baked goods. Because, with 50+ vendors, there is something for every member of the family.
Mason Dixon Wine Trail
For adults visiting the area I always recommend the Mason Dixon Wine Trail.  Each year in March, the Tour de Tanks takes wine lovers from southern York county through northern Maryland. Each participant receives a souvenir wine glass, and a complimentary wine tasting at all participating vineyards.  Many of the wineries give tours and education about winemaking along the way.
I look forward to enjoying the wine trail each year with a group of friends. Sometimes we even rent a van so we have a designated driver.
For more information about events in York city visit Downtown Inc.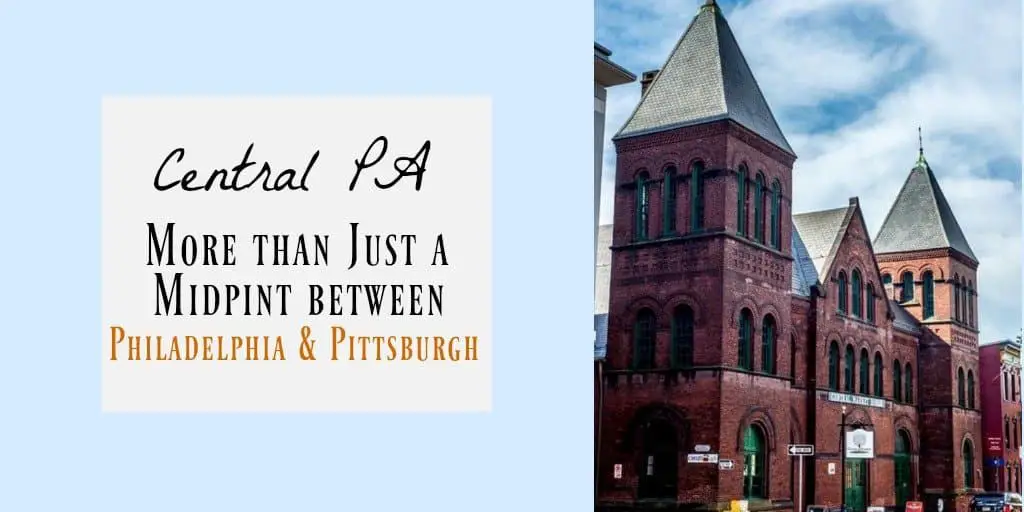 Family Friendly York & Central PA
As you can see, Central Pennsylvania is more than just a midpoint between Philadelphia and Pittsburgh.  From chocolate town, to the Amish, to the White Rose City – Central PA has upped its game!  Therefore, I hope you will consider fabulous, family friendly York and Central Pennsylvania the next time you take a road trip.
Furthermore, as they say on the visit PA website, find yourself here!
More About A Healthy Dose of Distraction
Liz Lewis is the creator of A Dose of Healthy Distraction.  She's also a freelance writer, wife, mother, and self-appointed CEO of her home. On A Dose of Healthy Distraction, Liz writes about Solutions and Strategies for Women Living, Laughing and Parenting with ADHD.
Take this fun quiz and see which type of ADHD woman you are!

Other Articles You Might Enjoy
The Hometown Tourist Project series
5 Tips for Traveling with Teens
Indianapolis with Teens ~ What to See & Do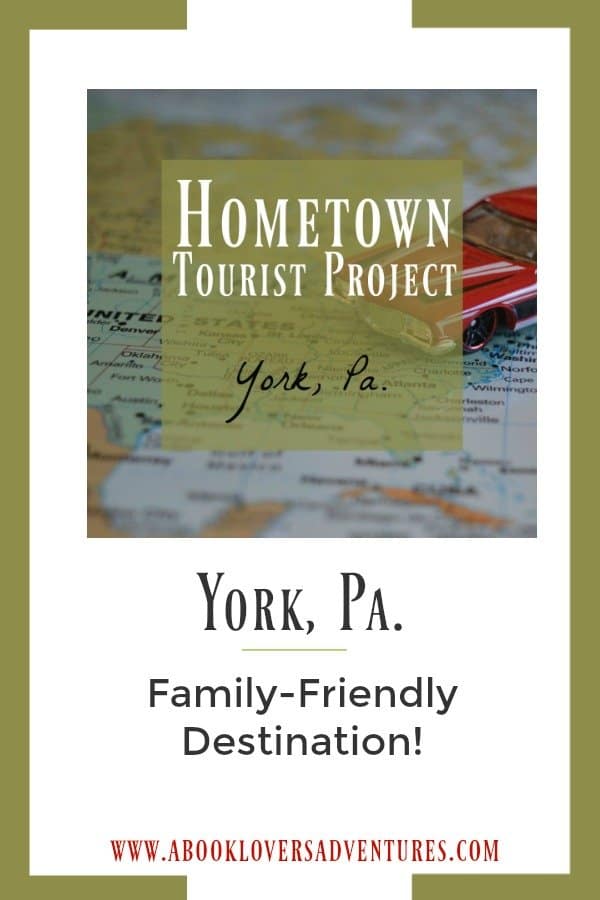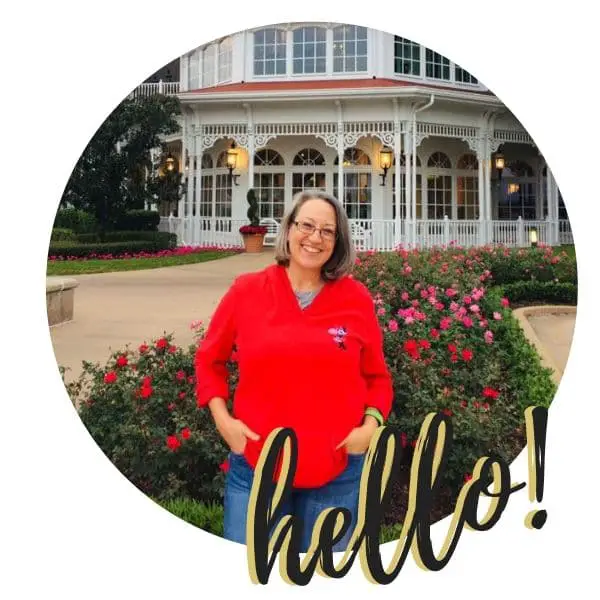 Becki is the author and founder of A Book Lover's Adventures. She has a degree in elementary education, has worked and volunteered in libraries for years, and spent several years in the travel industry. All of this has led to a love of books and travel. Becki loves to share her love by finding literary escapes to share!