Fun things to do in Brooksville, FL & Why to Visit!
Welcome to my Hometown Tourist Project!  Each week we will be treated to a new blogger giving us a tour of their hometown.  Throughout the year we will be going all over the country and even up into Canada! 
Today I am pleased to introduce you to JJ Rose who blogs at Sweet Humble Home. JJ's blog is about home and family and realizing that neither has to be perfect to be beautiful! 
But, today JJ is going to introduce us to her hometown of Brooksville and share her favorite things to do in Brooksville, FL over on Florida's Nature Coast.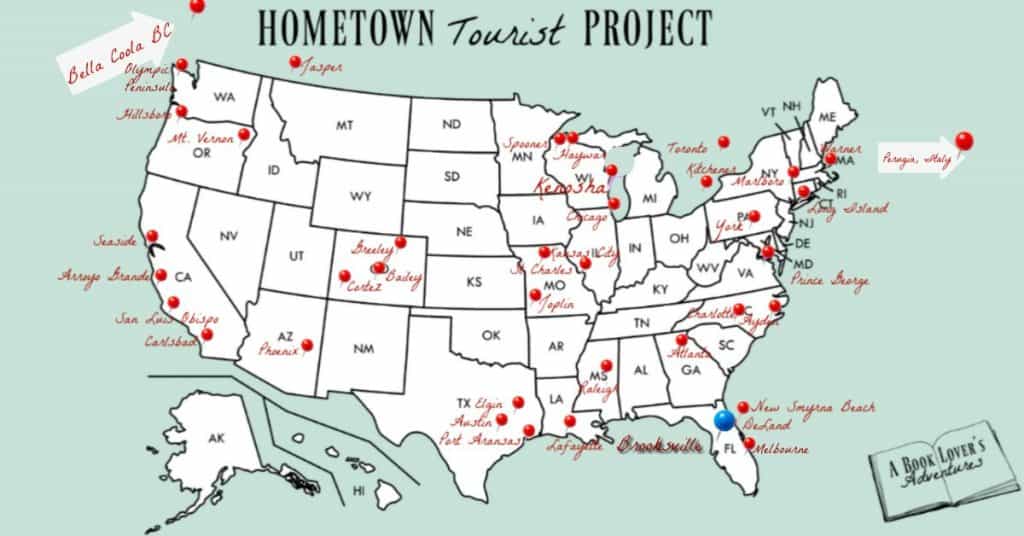 Hometown Tourist Project Week # 41 ~ Brooksville, Florida
By: JJ Rose
Thanks for having me, A Book Lover's Adventures readers! I'm JJ Rose, and I'm a wife, mom, and blogger.  My website is Sweet Humble Home. It's my passion to help others take the unnecessary pressure of perfection off of their shoulders so that they can enjoy their home and families more. I offer easy to implement, cost-effective methods designed to make each of the many tasks you face a little bit easier, a little bit quicker, and hopefully even a little more fun and rewarding.
Tourist for a Day
Spending the day as a tourist in my adopted hometown is easy for me because I'm still new to town and continue to discover all that is charming about this quaint, little town.  I first heard of Brooksville when my very good friend and her family moved down from the Boston area.  She would speak of how much she loved the little town, and before long we planned a visit.  Needless to say, a little over a year later we relocated from New England to Brooksville, FL.  We haven't regretted that decision.
The first thing that you'll notice about Brooksville are its residents.  There honestly isn't one person that I've met in the last six months that isn't kind.  You're always greeted with a smile on their face, and you get the feeling that they've just been waiting to meet you.  It has been an absolute pleasure getting to know the people in this town.
So where is Brooksville?
Brooksville is located 45 miles north of Tampa – a super easy ride from Tampa International Airport. Brooksville has the second-highest elevation in Florida, which is generally flat, so you will experience hills like nowhere else around.  It's part of Florida's Nature Coast and is a mecca for outdoor life.  There are hundreds of acres of hiking trails at the Withlacoochee State Forest, and if golf is your thing, there are seven golf courses in the area! Kayaking in the river is something that locals love to do, and with a convenient and easy drive, you can be in Orlando to experience all of the magic of that area.
Things to do in Brooksville FL
The May-Stringer Museum
One of the more popular things to do in Brooksville, FL is the May-Stringer Museum is known to be one of the most haunted places in all of Florida.  The home, which was originally a four-room house is said to be haunted by the spirit of a young girl who passed away at the age of three along with others who are buried on the property.  Investigators have seen proof of up to eight entities that regularly haunt the home. The May-Stringer has been the focus of different paranormal investigations as well as visited by haunting expert Angela Perron.  The home has been on the National Register of Historic Places since 1997. You can tour the home at different times throughout the day – and at Halloween, it's a really popular attraction.
1885 Train Depot
The Train Depot was built in 1885 by the Florida Southern Railroad – you can see a model train display, an actual utility train car from the 1880s, tools from the 1800s, a cobbler's shop and more. Hours aren't consistent, so give a call before you visit.
Countryman Family One Room Schoolhouse
At the Countryman Family One-Room Schoolhouse, you can participate in an interactive classroom lesson from back in the 1800s.  The home was built to replicate a one-room schoolhouse in a neighboring town.
Withlacoochee State Forest
If hiking, kayaking, and trails are your thing – then the Withlacoochee State Forest is the place for you! They tell me that visiting the caves really is a highlight.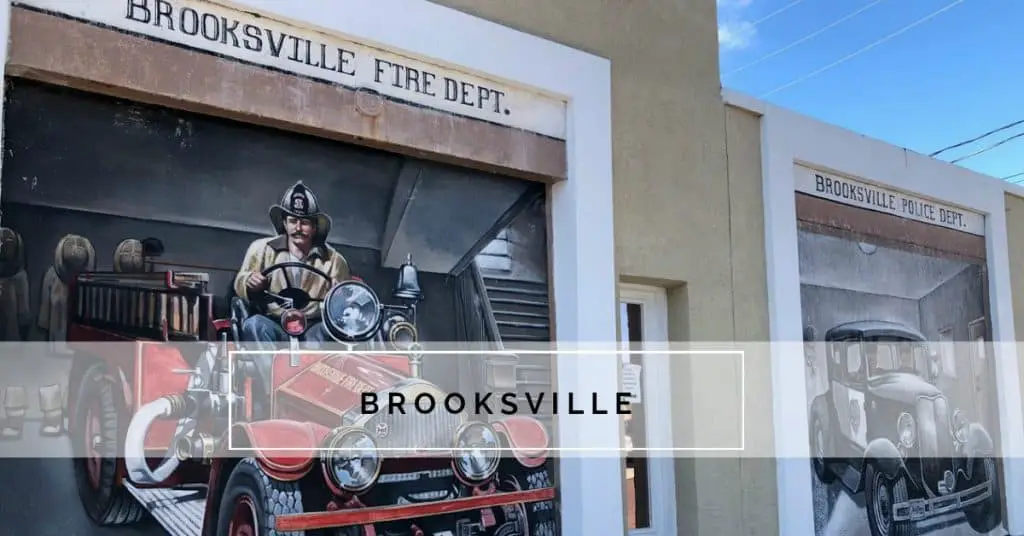 Brooksville Main Street
You can also attend one of the many events that this town has to offer.  The Facebook page for Brooksville Main Street keeps you up-to-date on all the happenings in town all year long.
Attend a parade down Main Street, take a carriage ride at Christmas time, attend an outdoor concert through the Friday Night Live series, or support the many, wonderful Brooksville small businesses through Small Business Saturday in November. Brooksville Main Street also sponsors Christmas Movies in the Park.  There always seems to be farmer's markets happening all over town.  And the corn from Fraizer Farms? Just unbelievably good.  Get some if you're in town.
Hungry?
The Little Lady Cafe
The very first place you should visit when you're starting your day in Brooksville is by grabbing breakfast at The Little Lady Cafe located downtown. This is without a doubt one of my favorite things to do in Brooksville!
Here you'll find homemade food that's bound to bring feelings of comfort.  Rory Steele is the owner of The Little Lady and is focused on her customers and making them feel welcome.   It honestly feels like you've stepped into someone's home for breakfast.  She greets you when you arrive, she talks to you during your visit, and it seems like she personally knows each one of her customers. The entire staff is helpful, kind, and welcoming.
The food is homemade to order, and the menu is pretty extensive for a smaller place.  You can keep up with specials on Little Lady's Facebook page.  Rory is an entrepreneur who is an inspiration to so many in town.  After a fire closed down her restaurant, she rebuilt and she came back even stronger.  Give her Cuban sandwich a try, it's a local favorite. My husband loves the BLT, and I really enjoy the corned beef hash omelet.  When you leave, you'll already be planning your next visit.  That's when you know you've found a gem.
The Tilted Teacup
This absolutely charming tea room is located in a renovated home originally built in 1924, and it's just as charming as can be. This is definitely one of the favorite things to do in Brooksville, FL!  They offer high tea, lunch items, and their fresh-baked scones are to die for.  They hold theme days/nights as well.  In fact, I'm attending the Downton Abbey Christmas Tea this December.  The Tilted Teacup is frequently booked, so be sure to call for a reservation.
My Favorite Place for Dinner – Pizza Villa
I was worried about being a native New Yorker and so far from everything we knew that we wouldn't find Italian food that lived up to what we were used to.  We were wrong.  Pizza Villa, on Cortez Blvd in Brooksville, is really quite wonderful.  Authentic New York Italian.  Try their calzones, the chicken parmesan, and clam pizza.  You'll be happy that you did.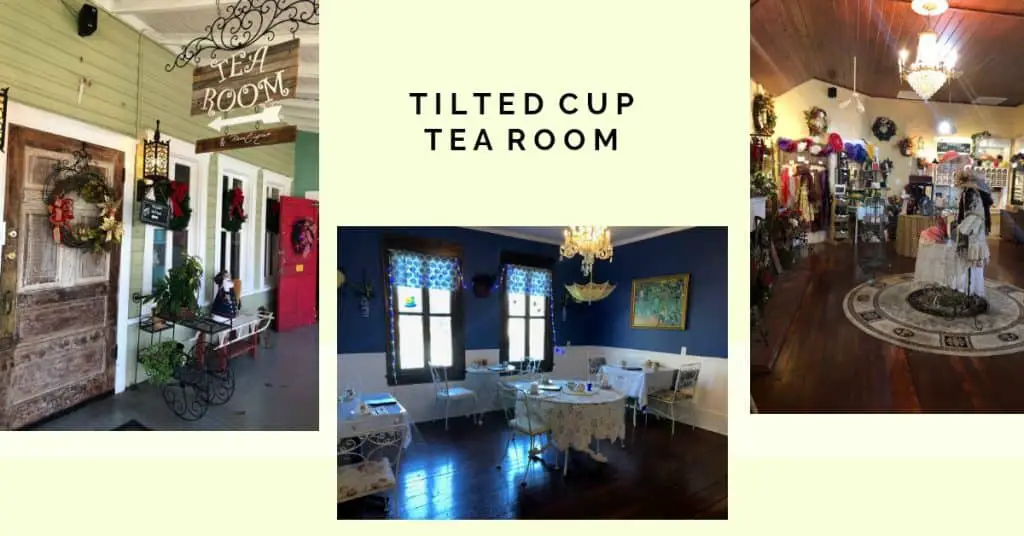 Things to do near Brooksville, FL
Here are a few things to do right outside Brooksville, FL! They're close enough and worth the ride!
Pine Island
A beautiful little slice of Old Florida.  We have spent the day catching and releasing little crabs, watching dolphins in the distance, and grilling up dinner.  You can learn more about Pine Island and its rich culture on their website.
Weeki Wachee Springs State Park
Weeki Wachee is one of the more interesting things to do in Brooksville, actually in Florida! Have you heard about the famous mermaids from Weeki Wachee? It's a live mermaid show that even Elvis himself couldn't resist.  The park has been in operation since 1947, and in addition to the mermaid show you can ride the riverboat, swim in the river, and learn about Florida's rich history.  It has been a family destination for years – and neighbors Brooksville.
Major Attractions
Legoland, Walt Disney World, and Universal Studios among everything else that the Orlando area has to offer are all about 90 minutes away.  We've even just gone there to meet friends for dinner at Universal Walk.
Come Visit Florida's Nature Coast
As you can see, there are lots of great things to do in Brooksville, FL!  From festivals and small businesses to larger attractions, Brooksville is a place you should put on your radar for a visit when you're near Florida's Nature Coast! The Blueberry Festival is nearby in the spring, summertime you can find different events taking place at the fairgrounds as well as the Friday Night Live series in the park, in the fall fresh corn and farmer's markets keep the area alive with the tastes of the season, and the Christmas season in Brooksville really can't be beat.  You will find everything from a meet and greet with Santa and his real reindeer, Christmas movies in the park, carriage rides down main street, and a tree lighting ceremony that rivals Times Square.
You can learn more about Brooksville in the book, Brooksville by author Robert G Martinez published by Arcadia Publishing & The History Press.
More About JJ & Sweet Humble Home
Visit me at Sweet Humble Home.  If you sign up to receive new posts (and I hope you do), I'll send you a copy of menu planning worksheet!
You can find me on these social media sites:
Happy travels!

Other Articles You Might Enjoy
8 Fantastic Things to do in Melbourne, FL
Visit Tarpon Springs ~ an Easy Day Trip from Orlando!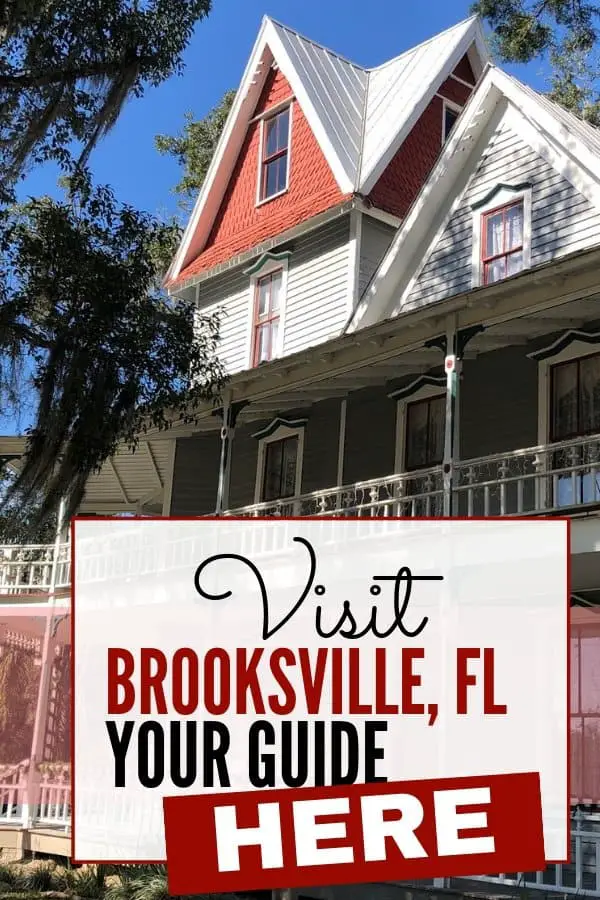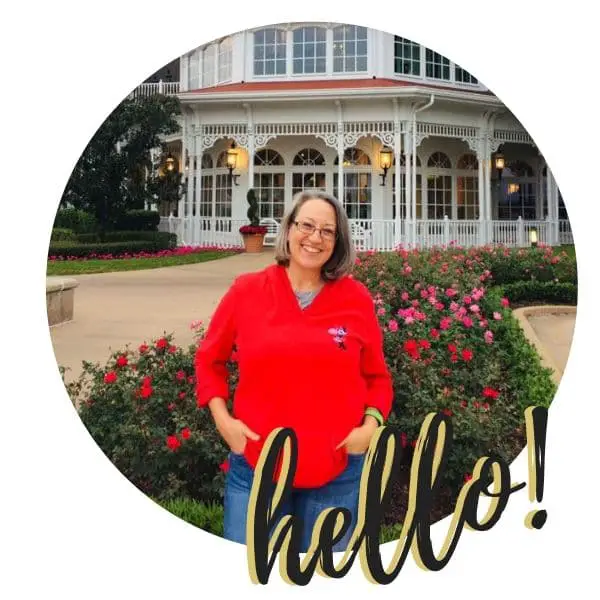 Becki is the author and founder of A Book Lover's Adventures. She has a degree in elementary education, has worked and volunteered in libraries for years, and spent several years in the travel industry. All of this has led to a love of books and travel. Becki loves to share her love by finding literary escapes to share!