Kennedy Space Center from Orlando ~ An Epic & Amazing Day Trip
Last week the Hubby and I took a day off together and spent the day at Kennedy Space Center.  Not that we're nerds or anything, but this is how we celebrated our 19th wedding anniversary, lol.  I had been to KSC with school field trips (both as a kid and an adult chaperone).  But, going sans kids was a really great and interesting experience! And, Kennedy Space Center from Orlando is such an easy Day Trip!
Kennedy Space Center from Orlando (or Central Florida)
Kennedy Space Center from Orlando or anywhere in Central Florida is pretty easy to get to.  Follow this link for directions.
Cost
Adults $50
Children $40
There are discounts for multi-day tickets and military.  So, check before you go if you think you might be eligible for a discount.
Why You Want to Visit
Talk about adventure travel!!  What NASA has done and is doing over at Kennedy Space Center ~ they are the kings of adventure travel!!  And to think that at some point in the near future, riding into space will become a tourist business.
But, if you're like me and aren't able to take a big adventure travel vacation right now, this is a perfect and easy escape!
Our space history is absolutely fascinating!!  And, Kennedy Space Center does a really great job of showing the historic ups and downs of our path into space.  They pay homage to the heroes who lost their lives to the mission, and to the heroes whose missions were successful.
Kennedy's proposal to Congress in 1961, that "this nation should commit itself to achieving the goal, before this decade is out, of landing a man on the Moon and returning him safely to the Earth."  Kennedy proposed this challenge to a space agency that hadn't even put a man in space yet.  And the fact that within 9 years, America landed on the moon, is pretty amazing!  And, we didn't just land on the moon once ~ nope, they did it 6 times!!
As a nation, it's a shame we don't have more interest and pride for our space scientists, engineers and astronauts.  The work they are doing is mind-boggling!  They plan to have astronauts on Mars within my lifetime!!  That just staggers me!
Meet an Astronaut
One of the options available to anyone going to KSC is the ability to meet an astronaut!  We were not able to fit this in, but what an opportunity!!
Don't Miss
These are the three exhibits that I really enjoyed:
The Rocket Garden
There are guided tours through the Rocket Garden, and I highly recommend taking one.  While it's interesting to just wander around, you'll get a lot more out of it if you take the tour.  In the garden you'll see rockets from the Mercury, Gemini and Apollo programs.
Space Shuttle Atlantis
There were a couple of things that really struck me when I first saw Atlantis.  First, every single bit of the ship is tiled.  And the tiles have been to space and back many times, so they are well worn!  I remember seeing images of the shuttles and thinking how beautifully white they were ~ this made the ship and the program much more real to me.  This was a well used ship that had a lot of road wear on her!  Second, the space that the astronauts "lived" in during their flights was small!!  The cargo space was huge, but the living space was tiny.  We saw the bedroom and bathroom that astronauts used.  Not very glamorous!!
The shuttle program was an incredible engineering feat!!  To be able to take a rocket to space and back, to deliver goods and people to the International Space Station, and to be able to fix the Hubble Space Telescope ~ this program was pretty amazing.  It was really informative, but even more so, fascinating to wander through this exhibit and learn about this program.
Imax 3-D Movie (Journey to Space or A Beautiful Planet)
We saw the Journey to Space movie.  It was a beautiful 3-D film that included interviews with astronauts and engineers, stunning filming from space, and a really fantastic overview of what NASA has done in the past and is working on for the future!
This was the perfect way to start our day at KSC!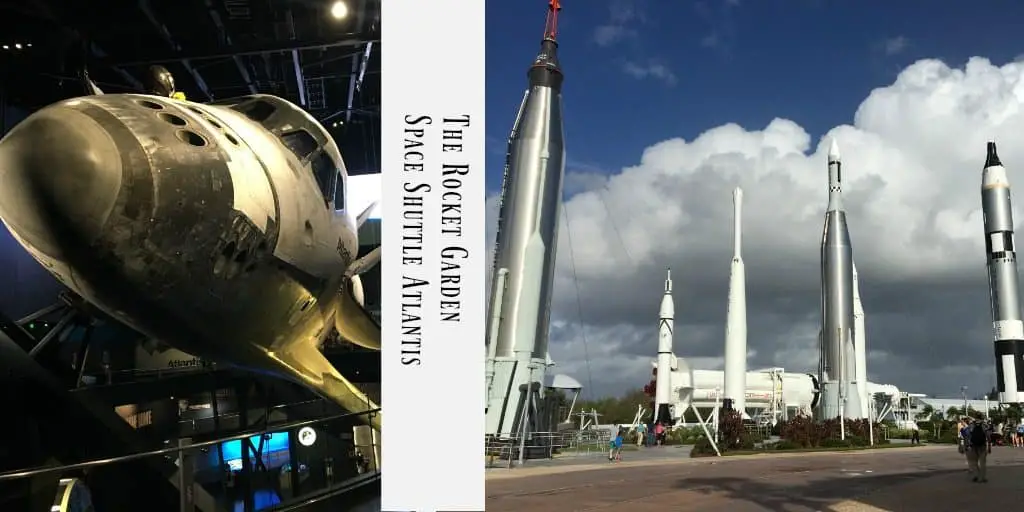 Exciting Projects on the Horizon
Journey to Mars
I think it's pretty exciting the new and innovative plans that NASA and KSC have for the future of space travel.  The next big adventure is heading to Mars.  I'm guessing that this must be what it felt like for folks back in the early 60's when Kennedy wanted to land on the moon.  What?!  But, it's pretty cool that they not only have a plan to get to Mars, they have a timeline that fits within my lifetime!!
This exhibit is worth taking a look at to see just how far we've come in the last 50+ years, and how far we're going in the next 50+ years!
Tips for Visiting Kennedy Space Center
 Wear comfortable shoes!  A lot of KSC is walking around.  So, make sure you wear comfortable shoes so you don't wind up with blisters!
Schedule several hours for your visit!  This isn't a day where you want to skimp on time.  To effectively see what's available at Kennedy Space Center, you'll need to make sure you have several hours available!
Figure out what you really want to see!  Because there is so much to see and do at KSC, it would be easy to leave an not see something you really wanted to see.  So, make sure you plan your visit!  Take a look at the exhibits and plan your time around them.  You can always add other things if your time allows, but make sure you see what you really want to see.
Don't wander!  Kennedy Space Center, like all of Florida, is surrounded by water.  And, in Florida, that means alligators!  So, if there's water around, it's a pretty safe assumption that there's a gator in it.  So don't wander and take a closer look!!
As you can see, Kennedy Space Center from Orlando or anywhere in Central Florida is well worth the visit! While the theme parks might get the majority of attention, this is so worth your time too.
Other Links You Might Enjoy
Link to Kennedy Space Center
5 Tips For Traveling with Teens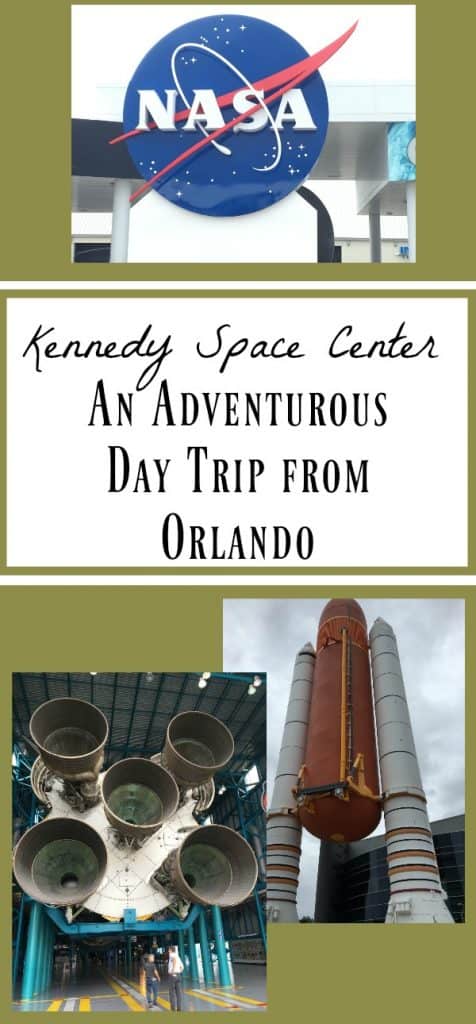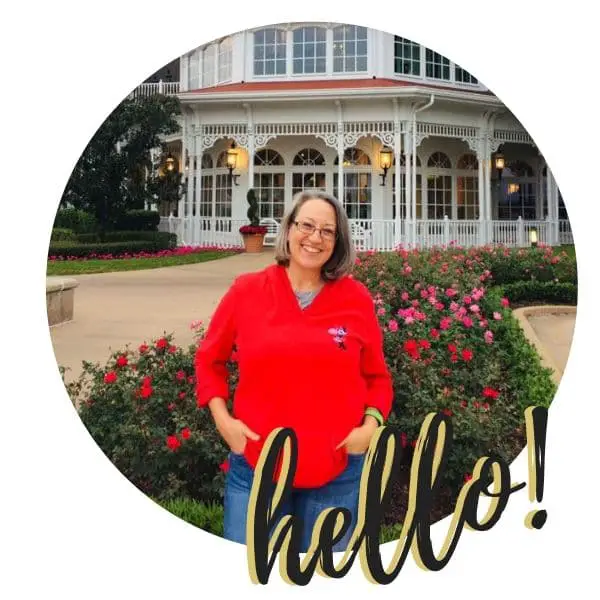 Becki is the author and founder of A Book Lover's Adventures. She has a degree in elementary education, has worked and volunteered in libraries for years, and spent several years in the travel industry. All of this has led to a love of books and travel. Becki loves to share her love by finding literary escapes to share!