Welcome!
A Book Lover's Adventures
Welcome to A Book Lover's Adventures!  I started this blog in the summer of 2016 as a creative outlet to share my love to books and travel.  I had been working in an elementary school library and was surrounded by books, creative people and children who loved to read.  It was a fantastic place to get to spend my days!
But, life at home changed.  My mom's health was declining and I felt the need to spend more time with her while I can.  So, I quit working in the library and started a whole new chapter of adventure in my life.
Learning how to blog has been a fantastic, but challenging adventure!  I have always enjoyed writing, but it has always just been a personal thing.  So, to write and put it out to the public has been very vulnerable and educational!  And, I thought I was fairly computer savvy, but wow, I have learned just how little I actually knew!  Each day I am challenged, encouraged, frustrated, but the further along I go, the more I absolutely love what I'm doing at this point in my life!  I am grateful for this opportunity!
The much more personal part of my life changes came with my mom's decline in health.  Mom is 80 years old, has been diagnosed as legally blind and with dementia.  I am grateful to be available to help with her care and to share this frightening time with her.  While it is incredibly sad to watch a loved one decline and lose memories and skills, there are also sweet and unexpected moments that are treasured!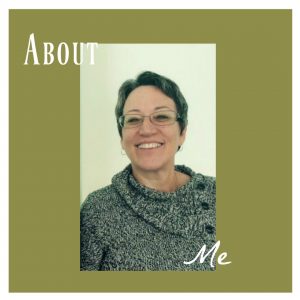 My Adventures Started Young
As a child, it always seemed like life was an adventure in our family.  With three siblings, there was always something happening around our house!  Sometimes the adventure began within the walls of our home, sometimes the local library and sometimes within the walls of our station wagon.  Either way, I completely fell in love with adventure, family, books and traveling!
As a young adult, I worked in the travel industry for a few years which continued to fuel my passion for travel and adventure!  When I realized I needed to finish up my college education, I chose Elementary Education as my degree, which matched my love for reading, children and teaching.  When I first started blogging, it was fun to watch all those different aspects of my life come together.  What had seemed like an eclectic and scatty set of life experiences, came together beautifully within the bounds of the world wide web!
As a wife and mom, I have tried to extend that sense of adventure to my family.  And, as a family we have had many adventures both in the pages of a book and on the road.  It makes me completely happy to share my love reading with my family.  I love that they are all always up for an adventure!  My family loves travel, so we've had some fantastic adventures together!
And now, it is my desire to share our love of adventure, family, books and travel with you!
Here's an idea of what you will find here
My Year of Adventure

For the year of 2017 I have challenged myself to look for adventure in my everyday life.  Not just the fun travels that the family might go on, but even during my "mundane" daily life.  My mom has been part of a lot my adventures.  She enjoys when we have an adventure or a mission for the day!

Living Intentionally

For several years now I have been trying very hard to live my life with intention.  This has extended to our finances, our diet, our travels…pretty much all aspects of our life!  I didn't want to get to the end of my life and realize I had just let life happen.

Travel Destinations

I am sharing destination ideas for both in the US and abroad.  Living in Central Florida, a lot of my travels and adventures happen around here.  But, some of our travels and adventures have taken us to some really interesting places!

Travel tips

Tips for packing, air travel, road trips…basically, learn from our mistakes 🙂

Day Trips Ideas

This is Day Trips from Orlando and several other cities that we've spent time in.  These will be trips that you can make in just a day.  Typically within an hour or two from the home base location.  I'll give ideas on what to do, where to eat, and how to get there!

Books

Because books and reading are such an important piece of my life, it would be impossible to not have a Book Shelf section on my blog.  So, here I have book recommendations and reviews for books for you and for your kids.  I also have some fun ideas for getting your kids reading over the summer!

All things Harry Potter

Because we are big Harry Potter nerds in my house, it's bound to come out every once in a while.  This comes in the form of books, travel, fun events and even some DIYs.

and, much more!
Where to Start
Here's a few of my most popular articles to get you started!  Wander around and see what you enjoy and maybe get inspired!
No Christmas Gifts?!  Why we Went Rogue Last Year
Our 10 Favorite Things About Seville, Spain
My Surprising Day as a Hometown Tourist ~ Deland, Florida
10 Helpful Tips to Make Your Road Trip Easier
What Next?
I'd love to connect with you!  Please sign up for my newsletter.  I promise I won't overwhelm you with emails!  And, connect with me on Social Media.  I'm on Facebook, Twitter, Instagram and Pinterest!