Unique experiences in Atlanta You Need to See & Do
Welcome to my Hometown Tourist Project!  Each week we will be treated to a new blogger giving us a tour of their hometown.  Throughout the year we will be going all over the country and even up into Canada!  Today I am pleased to introduce you to Katy Kozee who blogs at Midlife Rambler.  Katy's blog is about exploring the best of life after the kids are grown! But, today Katy is going to introduce us to her hometown of Atlanta, GA and share some unique experiences in Atlanta you'll want to see and do!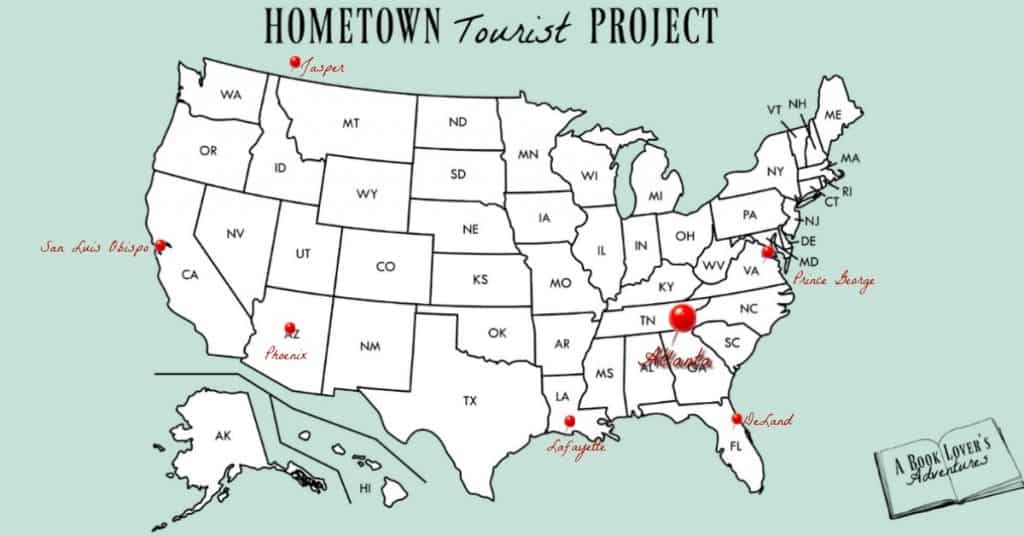 Unique experiences in Atlanta You Need to See & Do
By: Katy Kozee
Hi everyone! I'm Katy and my blog is Midlife Rambler, a website for Moms who are new empty nesters or getting ready to become one. But, today I'm going to introduce you to my hometown  of Atlanta. And, I want to share with you and some unusual and unique experiences in Atlanta!
With or without kids, Atlanta is a great city to visit. There's plenty to do, but the city is small enough that you can really get to know it during a long weekend. As an Atlanta native, I'm loving all the changes I've been seeing in the city lately. Ten years ago, I would have been hard-pressed to give you a list of fun things to do in the city that you couldn't complete in one day and now I could easily create a two-week guide of things to do in or around Atlanta. So, if you're planning a trip to the city, here are some unique experiences in Atlanta you can't miss.

Tour Your Favorite TV & Movie Sets
Did you know that many of your favorite movies and TV shows were filmed in and around the Atlanta area? The state of Georgia offers generous tax incentives to the movie and TV industry and at any given time there are multiple movies and TV shows filming around the area. If you liked The Walking Dead, Stranger Things, Ozark or any of the Marvel or Hunger Games movies, then you'll love seeing some of the filming spots.
The Best of Atlanta Film Tour takes you on a 3-hour tour of some of the most iconic filming locations in Atlanta. You'll see where scenes from the Hunger Games and The Walking Dead and other movies filmed in Atlanta, such as Tyler Perry's Madea movies.
Have Drinks in a Rotating Blue Dome High Above the City
When I was a kid, the Polaris restaurant which is housed in a blue dome above the Hyatt Regency Hotel was my family's go-to place to take out of town visitors. It recently reopened after a long renovation and is still one of my favorite unique experiences in Atlanta. It's a great place to leisurely relax and take in the view for the hour it takes for the dome to fully rotate. Ask your waiter to point out the rooftop bee garden where bees made the honey for your cocktail.
Walk or Bike on the Atlanta Beltline
The Atlanta Beltline is ongoing project to take former railroad tracks that circled the city and turn them all into paths. When completed, walking trails and parks  will circle the entire city of Atlanta. Take a walk on the Eastside section of the beltline. It's the oldest section and already has a ton of fun places to stop along the way.
And, be sure and stop in Paris on Ponce to check out all their unique treasures for your home and to take a selfie by the Eiffel Tower outside their door.  You can drop-in for lunch at Ponce City Market, one of Atlanta's newest redevelopment projects with stores, restaurants, office spaces and apartments housed in the Sears building my mom used to work at. The food hall is a great place to grab a quick lunch. My personal favorite is Hop's Chicken, but you can't go wrong with anything you choose.
For an afternoon of fun and games, head up to the roof of Ponce City Market to visit Skyline Park, an old-timey amusement park where you can enjoy mini golf, rides, and games of skill along with one of the best views of the city.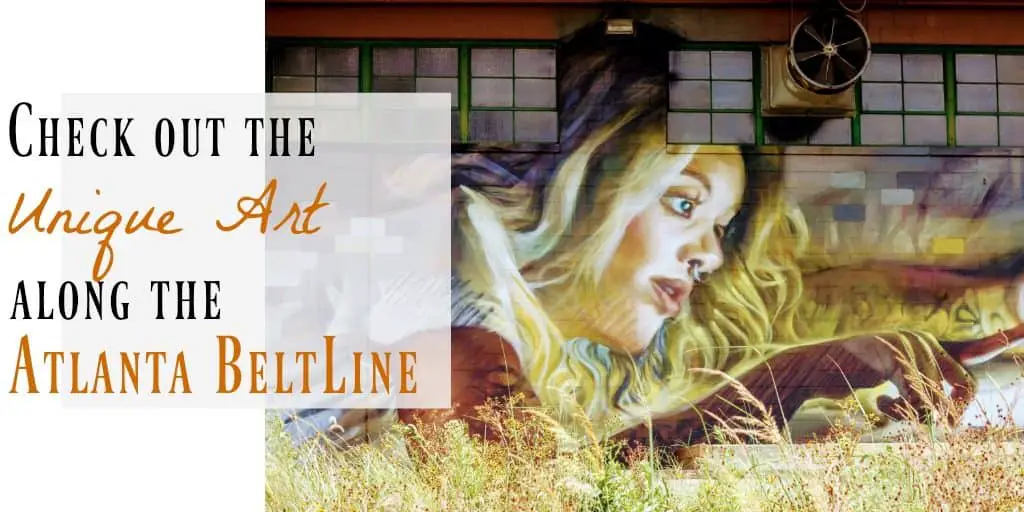 Snap A Selfie at the Jackson Street Bridge
Head over to the famous Jackson Street Bridge to snap a selfie in front of a beautiful skyline view of Atlanta at sunset. You'll share the bridge with dozens of other people doing the same thing and if you're a Walking Dead fan, then you'll definitely recognize this view.
Go Behind the News
America's first 24-hour news channel, CNN, was founded in Atlanta and they still maintain a big presence here. So, take a ride up the world's tallest escalator! Then take the behind-the-scenes tour. And, see just what it takes to create a news broadcast and send it out over the world. My favorite part is being able to see all the various reporters on camera waiting for their chance to report.
Visit the House Where Gone with the Wind was Written
Margaret Mitchell wrote Gone with the Wind in the bottom floor apartment of a house that's still standing in midtown Atlanta. You can learn all about the life of Peggy Marsh (as her friends knew her) and what life in Atlanta was like during the 1920s and 30s.
Learn Some History and Have Some Fun at Oakland Cemetery
If you like Margaret Mitchell's house, then you'll love her grave. 🙂 Margaret is buried at Oakland Cemetery, a large Victorian cemetery in the heart of Downtown Atlanta. The Oakland staff give tours of the cemetery every day. Sometimes, they are dressed in authentic Victorian costume.  It's a great way to learn about life in Atlanta during the Victorian age. You'll never look at a tombstone the same way once you learn all the hidden meanings behind Victorian tombstones.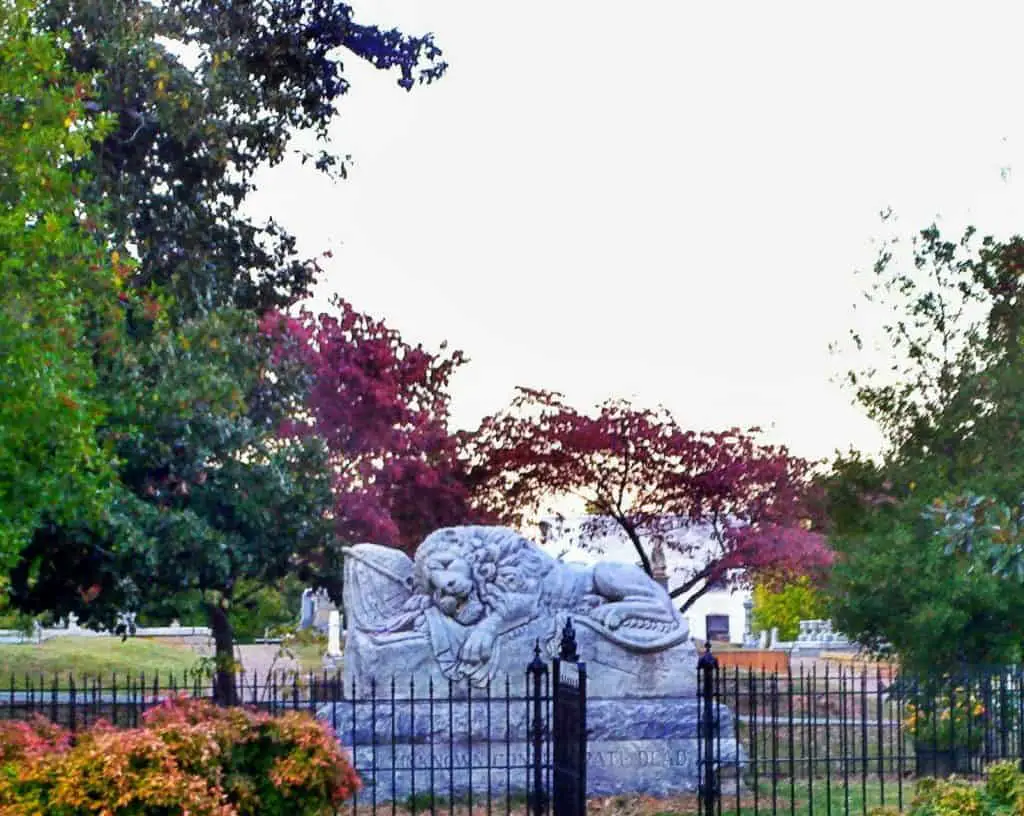 Grab Lunch at the Varsity
No visit to Atlanta is complete without a trip to the Varsity, an Atlanta institution since 1928. My mom and dad had their first date at the Varsity.  And, I've enjoyed eating there many, many times in my life. Get a hot dog, an order of the best onion rings on the planet, and a frosted orange. But, be warned, the hot dog automatically comes with chili – you'll have to tell them if you want them to leave it off. You can get your meal in the restaurant or order and eat in the comfort of your car.
Get Cultured with Some Mummies
The Varsity is very near the Atlanta's High Museum of Art, always a wonderful way to spend an afternoon. I particularly love their collection of Outsider Art.
But, if you're looking for some truly unique experiences in Atlanta, then head out to the Emory University campus and check out the Michael C. Carlos museum. This tiny gem contains a fabulous collection of Egyptian Art including several mummies. You can easily see the whole thing in an hour or two. I really enjoy all the well-curated collections, especially the art from the Early Americas.
Definitely Do the Obvious Stuff
I wanted to give you a bit of Atlanta flavor by listing some unique experiences in Atlanta that you might not know about.  But, the downtown area is chock-full of things the whole family can enjoy. With an Atlanta City Pass, you can tour local tourist spots like the Georgia Aquarium, the World of Coca-Cola, CNN, and the College Football Hall of Fame and my family has enjoyed visits to all of these. Don't forget to take a ride on the Ferris Wheel in Centennial Park for a great view of Atlanta.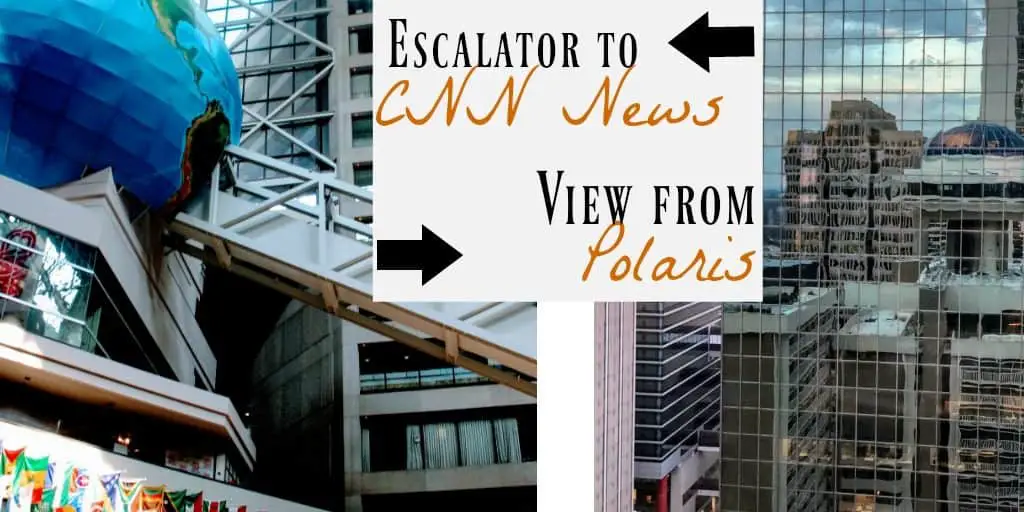 About Katy and Midlife Rambler
Katy Kozee blogs at Midlife Rambler, where she writes about life as a new empty nester. We talk about adjusting to this new phase of life. And all the fun things we can do now that we're done raising kids.
Her blog focuses on topics such as:
finding a new identity now that the kids are gone
forging a new relationship with your grown children
making smaller dinners
and learning to use your new free time
Katy and her husband live in Atlanta, Georgia with two dogs who rebuff her attempts to turn them into substitute children.  One of the best things about having an empty nest is that they can travel more.  So, Katy really loves being able to read all the posts in the Hometown Tourist Project series so they can plan their next adventure!
Ways to Connect with the Midlife Rambler
If you're a new empty nester or just looking ahead to your nest phase of life, check out the free e-book, 15 Tips to Rock Your Empty Nest, for tons of great tips on thriving as an empty nester!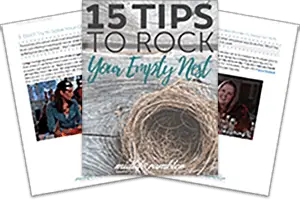 Other Articles You Might Enjoy
Hometown Tourist Project series
Are You Ready for a Midlife Reinvention? by Midlife Rambler
Top 5 Most Popular Adventures from My Year of Adventure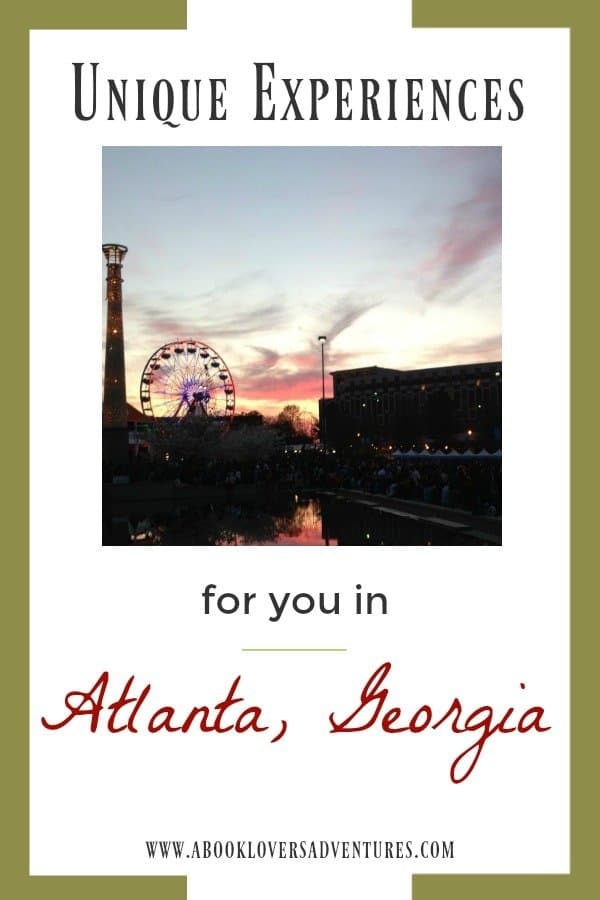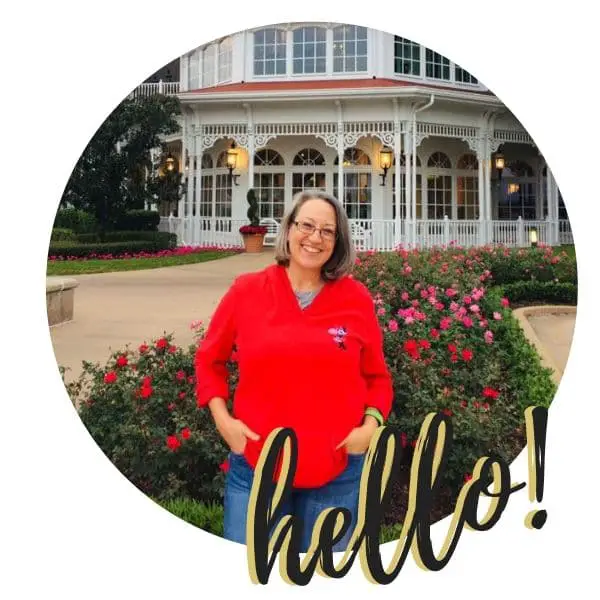 Becki is the author and founder of A Book Lover's Adventures. She has a degree in elementary education, has worked and volunteered in libraries for years, and spent several years in the travel industry. All of this has led to a love of books and travel. Becki loves to share her love by finding literary escapes to share!