Why You Need to Visit Mt. Vernon, OR & What to do!
Welcome to my Hometown Tourist Project!  Each week we will be treated to a new blogger giving us a tour of their hometown.  Throughout the year we will be going all over the country and even up into Canada!  Today I am pleased to introduce you to Jessie who blogs at Home with the Harpers.   Jessie's blog is about bringing practical tips, tricks, and projects for real life.  But, today Jessie is going to introduce us to her hometown of Mt Vernon, Oregon not to be confused with that other Mt. Vernon!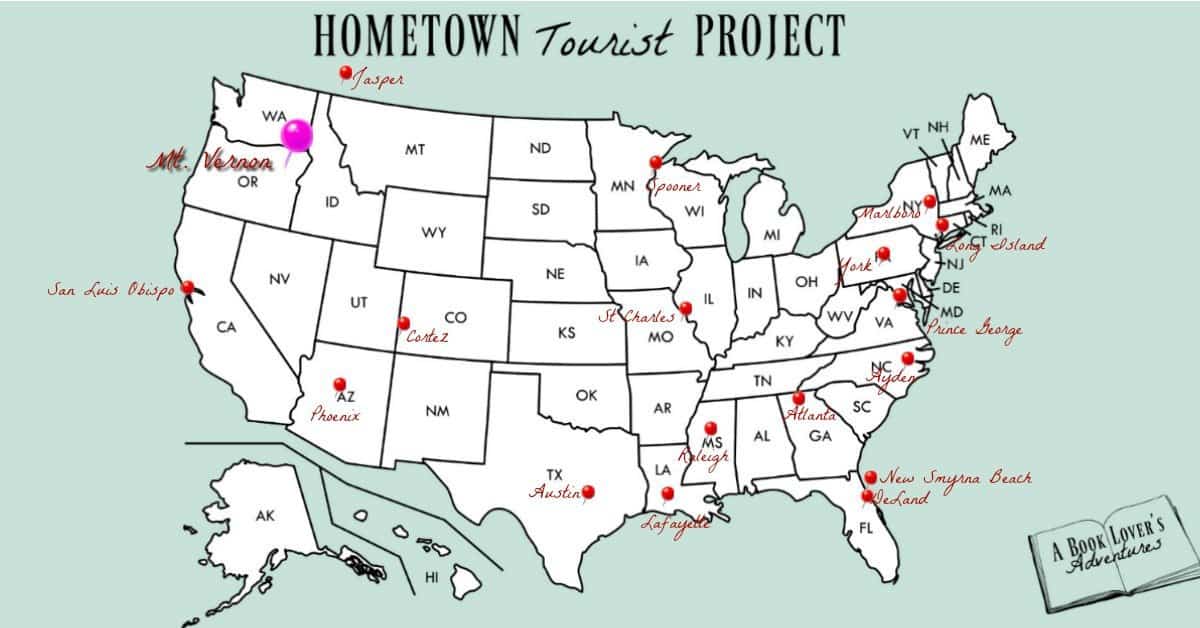 Why You need to Visit Mt Vernon, OR
By: Jessie Saul
Hi! My name is Jessie, I blog over at Home with the Harpers.
The "Harpers" in the title "Home with the Harpers" refers to immediate family, my two parents, and 5 siblings. Even though all of us children are now adults, we all still live in the same town we were born and raised in– Mt. Vernon, OR.  Most people have no idea that this little town exists, but our roots run deep here, and I love it for so many reasons.
Some need-to-know information
First of all, you should know Mt. Vernon is a very small town located in rural Eastern Oregon.
No, not near Portland- and those of us that live here are glad of that.
The whole County only has a population of 7,445 people and is 4,529 square miles. The town of Mt. Vernon itself has about 520 people.
Things here do not move very fast. It seems that most of the new and improved breakthroughs the rest of the world sees, show up just a little later to Grant County. But that's one of the reasons we love it here.
So, if you want to travel to take in shopping and the nightlife- Mt. Vernon is not your place.
But, if you're interested in the beautiful scenery, fantastic hiking, camping, and rich history. Mt. Vernon is a great place to start.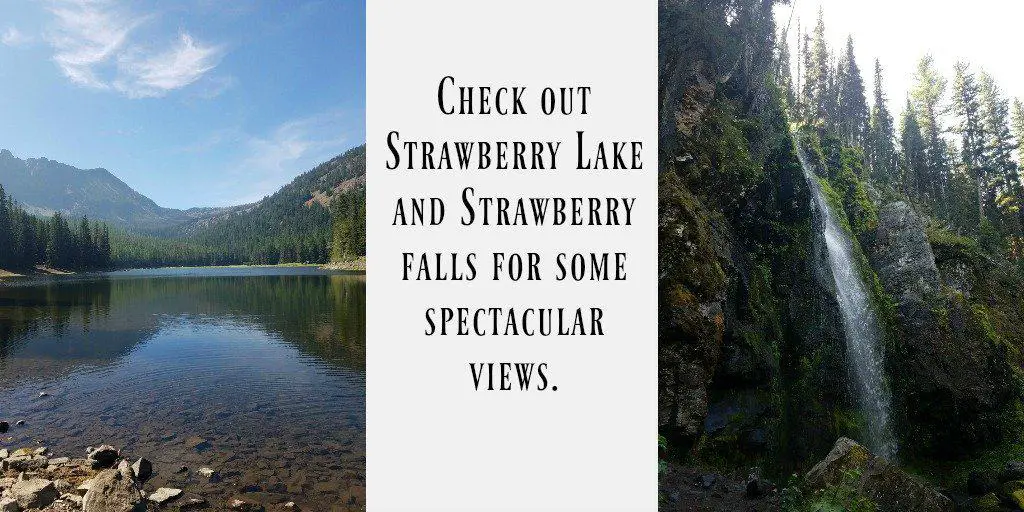 For the Adventurer
If you need a little outdoor adventure in your life, we have it. The surrounding mountains here are our playground. In the Spring we love to get out and look for Morel mushrooms, or maybe find an antler or two. In the fall the search for Huckleberries is always a favorite Sunday fun day adventure.
There are some great areas for camping and outdoor recreation in the National Forest, just a short drive from town depending on your destination.
A favorite of locals is Magone Lake (pronounced Magoon). It's a great place for swimming, fishing, hiking, and camping. No motorized boats are allowed is this serene little lake. Locals love to swim out to "the log" and dive off or take a nice stroll around the lake and spot a beaver or two.
If you enjoy hiking, Strawberry Lake is a must-see. Located in the Strawberry Wilderness Area south of Prairie City, you will find a campground at the trailhead and many miles of hiking. Check out Strawberry Lake and Strawberry falls for some spectacular views.
If you love camping, but don't want to venture out too far, Mt. Vernon is also home to Clyde Holliday State Park. This is a gorgeous well-maintained park has full RV hook-ups. Or, you can rent one of their tepees for the night. A small walking path runs next to the John Day River. This little path will take you to a cute little pond stocked with fish.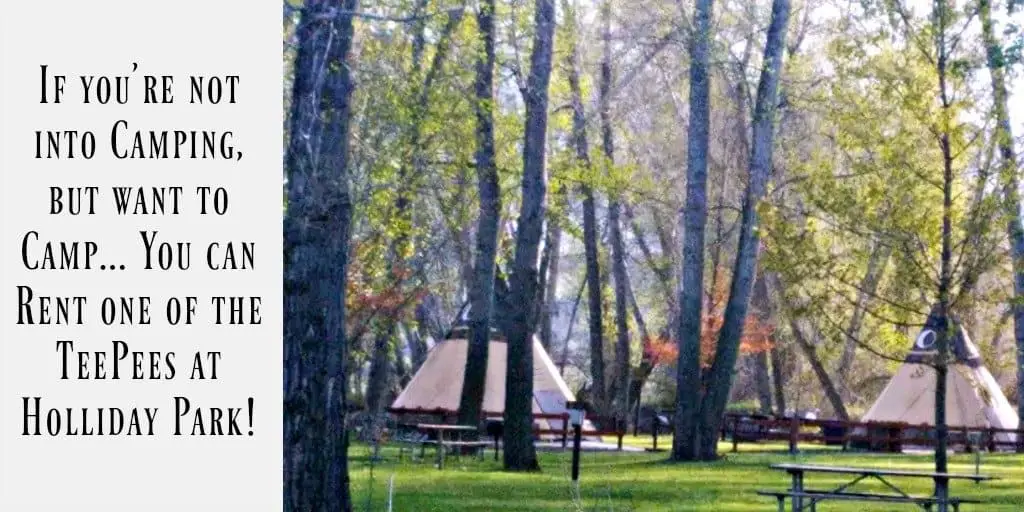 History
If history is what you're interested in… we have all kinds.
The most popular would be the John Day Fossil Beds National Monument. This is located just about 30 miles West of Mt. Vernon. The historical Cant Ranch and Thomas Condon Paleontology Center are definitely worth checking out. Explore Blue Basin Trail for more stunning views and interesting artifacts.
For some more great history, the Kam Wah Chung Museum is a must-see.  Located just 8 miles away in John Day. This building was the home of "Doc" Hay, a Chinese medical practitioner and Lung On who ran the mercantile. After Hay died in 1952, this building sat untouched for many years. Time virtually stood still in this building.  Now run by the Oregon State Parks. There is the museum to tour as well as the interpretive center.
Two different museums showcase the history of the locals. The Grant County Ranch and Rodeo museum located in John Day and the Grant County Historical Museum, located in Canyon City. Both are also just a short ten-minute drive from Mt. Vernon. Both of these Museums even house a few of my own family's relics.
For the Book Lover
There are a few books featured in Eastern Oregon including in and around Mt. Vernon.
Mt. Vernon, the Town, the People, the Horse by the friends and family of Mt. Vernon
If you are interested in more local information, you should check out the book:  Mt. Vernon, the town, the people, the horse. This book is written by the family and friends of Mt. Vernon and It is packed full of local history.  The local people who wrote this book did an amazing job. I can only imagine the time it took to collect all this information. My favorite story in the book is written as told by Great-Great-Great grandfather John Harper about the last Indian Wars in the area. John Harper Volunteered as a scout at the time. This book can be ordered the old-fashioned way, via mail or phone call. (Like I said a little behind the times 😉 Contact Mary Ellen Brooks, PO Box 487, Mt. Vernon OR 97865 or 541-932-4540.
Oregon's Golden Years; Bonanza of the West by Miles F Potter
The local area was originally settled because gold was found here in 1862. There is even a celebration every June in Canyon City called 62' Days to mark this event. This book is an exclusive look at the history of mining in Oregon. If you are interested in mining or history, you should pick up a copy of Oregon's Golden Years.
I Only Dress the Wounds; Notes of a Country Doctor by Marion Merrill
This book has a special place in my heart, as it was written by the Doctor that delivered me in the local hospital.  I also had the pleasure of getting to know him in his later years. I Only Dress the Wounds is a well-told simple memoir of Dr. Merrill's life in medicine including his role as a rural family medicine Doctor. Definitely worth the read.
Caught in the Cross Hairs by Rick Steber
Caught in the Cross Hairs is the suspenseful true story of a murder in the neighboring county. It does mention many places in Grant County.
Good Grub in Mt. Vernon, OR
Lucky for me, two of my favorite places to eat are just down the road (the only two in Mt. Vernon). Suds Pub, which oddly enough is located at the end of Mt. Vernon's Laundromat, serves a GREAT hamburger.  If you get there early enough on a Friday you can have whatever is being smoked on the grill. Grab your plate and enjoy a cold beer and fantastic service on the deck overlooking the creek.
The other restaurant is the Silver Spur, this cute café also offers a great burger along with delicious breakfasts and dinners.
But, if you'd like to take a little drive while staying in Mt. Vernon, the Dayville Café located in Dayville, west of Mt. Vernon serves delicious food as well as their famous pie. Or check out the Snaffle Bit Dinner House in Canyon City for the best steak in Grant County.
Places to Stay
But, if camping is not your thing, I would recommend booking your stay by the owner, or Airbnb type accommodations. You can even check out the Harper House! My parents rent out rooms in their large log house. My parents love to host visitors. You will probably get some insider information from my dad, who has all kinds of information on local history.  You can find The Harper House on Airbnb. Or, you can always check out the local motels located in John Day.
And…The Very Best Thing About My Hometown
The People. The people in Mt. Vernon, OR are the very best. The most friendly, kindest, most generous people. These are the people that will wave at you on the road, hold the door for you at the gas station and stop to help you when you are broke down. Things are just slower here and that's how we like them. So, whether you'd like to make a trip of it or read up on more of the local history you should check out our small little corner of Oregon!
More about Home with the Harpers
Home with the Harpers is a blog that I produce along with my mom Doris. My mom and I are both nurses who enjoy many hobbies. Doris is the mom every young mother or wife needs on speed dial to help you navigate the unknown. We started this blog as a way to help others and document some of my mother's skills and the fun projects I take on along the way. On the blog, we write about everything from her homestyle recipes to tips on health, parenting, and DIY projects, all with emphasis on country living.
And, we would love to get to know you and have you join our family! For the adventurer get our FREE checklist for flying with kids, and sign up with our email to receive more real lessons for real life.

Let's Get Social
You can follow Home with the Harpers on Social Media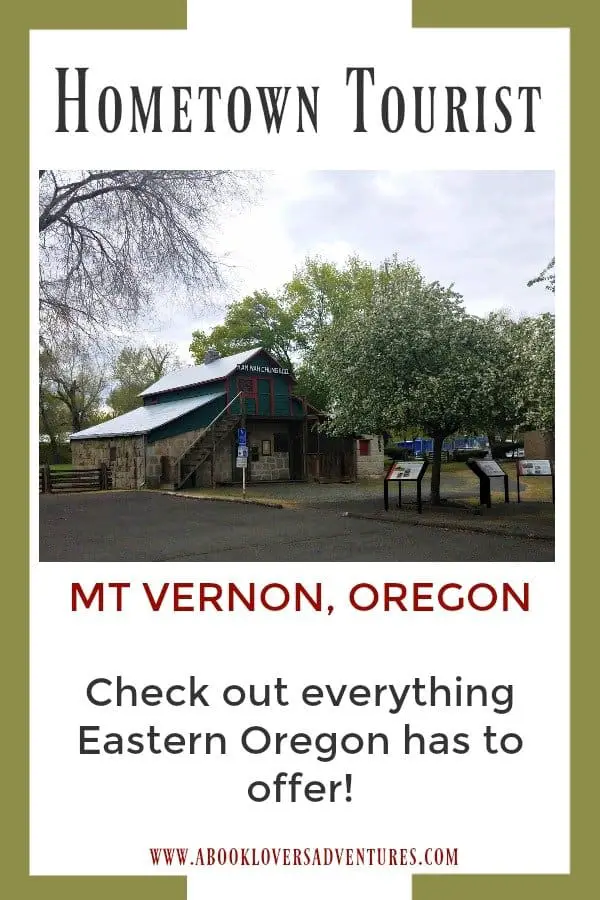 Other Articles You Might Enjoy
Hometown Tourist Project series
Historic St. Charles, MO ~ 3 Reasons You Need to Visit
10 Picture Perfect Reasons to Visit WB Studios London
Cortez, Co ~ Why You Need to Visit & What to do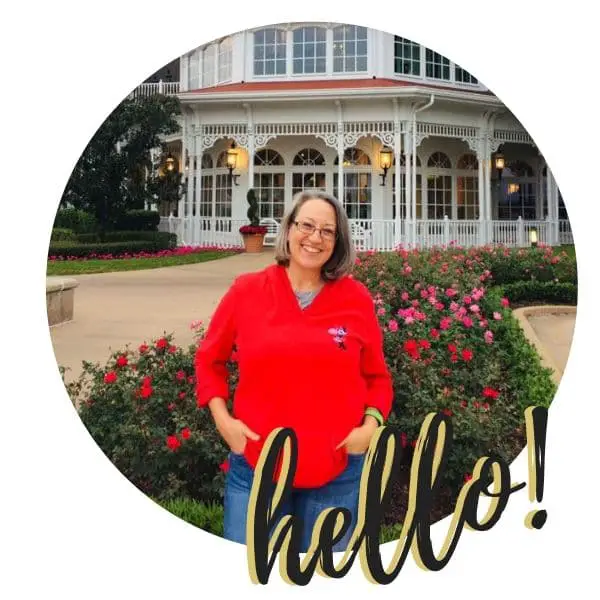 Becki is the author and founder of A Book Lover's Adventures. She has a degree in elementary education, has worked and volunteered in libraries for years, and spent several years in the travel industry. All of this has led to a love of books and travel. Becki loves to share her love by finding literary escapes to share!