Day Trip to Christmas ~ A Beautiful Escape from Orlando
Just 20 minutes from Orlando is an easy Day Trip to Christmas.  Christmas, Florida that is 🙂
Originally founded in 1837, it was named Fort Christmas (for the fort that was built).  Then, in 1892, the "fort" was dropped and the post office was opened.  I went expecting a cute, small town, but my experience was definitely different than expected!
Instead of finding a quaint small town, I found – well, nothing.  Ok, that's not really true, but I didn't find a town with a downtown or any semblance of a "town."  So, why the heck would I be recommending this as a day-trip from Orlando.  Well, here's the thing.  I went out there with my mom expecting a day of walking around shops and instead we found ourselves in a beautiful 25-acre park wandering around looking at old buildings.  And it was perfectly lovely!  I mean it, we had a really lovely day!
So, I recommend this to anyone visiting the Orlando area who might be ready to get out of the hustle and bustle of theme park central!  It's a great place to take the kids to unwind and run around outdoors.
What to Do on your Day Trip to Christmas
Mail Holiday Cards
Thousands come every year to get the Christmas, FL postmark on their Christmas cards.   So, if you happen to be in Orlando anytime near the holidays, make a day trip to Christmas and bring your Christmas cards to send out and get them postmarked from Christmas!  There is a sign right on Hwy. 50 that'll point you to the Post Office.
Fort Christmas Historical Park
This 25-acre park is a beautiful place to visit on your Day Trip to Christmas! This is where I recommend you spend the bulk of your time, if you want a nice break from crazy town.  Bring a picnic lunch and some water bottles and prepare to enjoy some lovely outdoor time and learn a little about Florida's history.  And, it's FREE!
Sign in at the Visitor's Center & Gift Shop.  Make sure you grab a map and then wander around.  You aren't likely to get lost – it's not that big.  However, the map will tell you not only what all the buildings are, but it will tell you their history!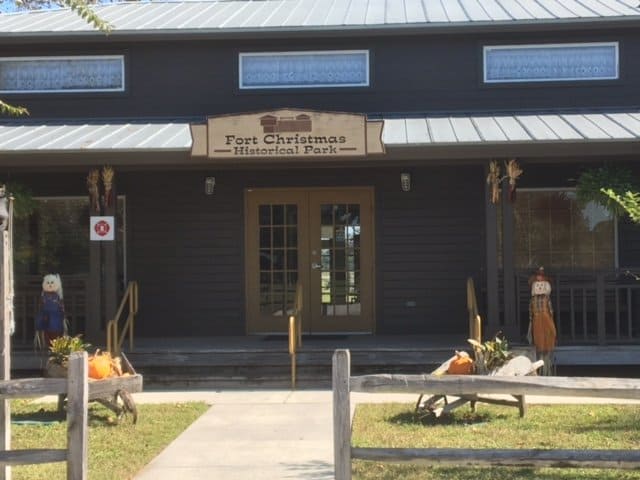 Check out the old school house, the cracker houses, the baseball field, the old barn and of course, the old fort – it's pretty cool!  The buildings are all original with the exception of the fort, which was built exactly as the original.  The rest of the buildings were moved onto the property to preserve them.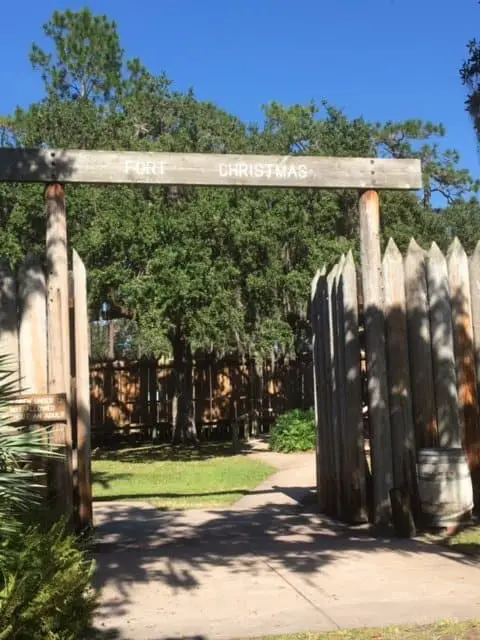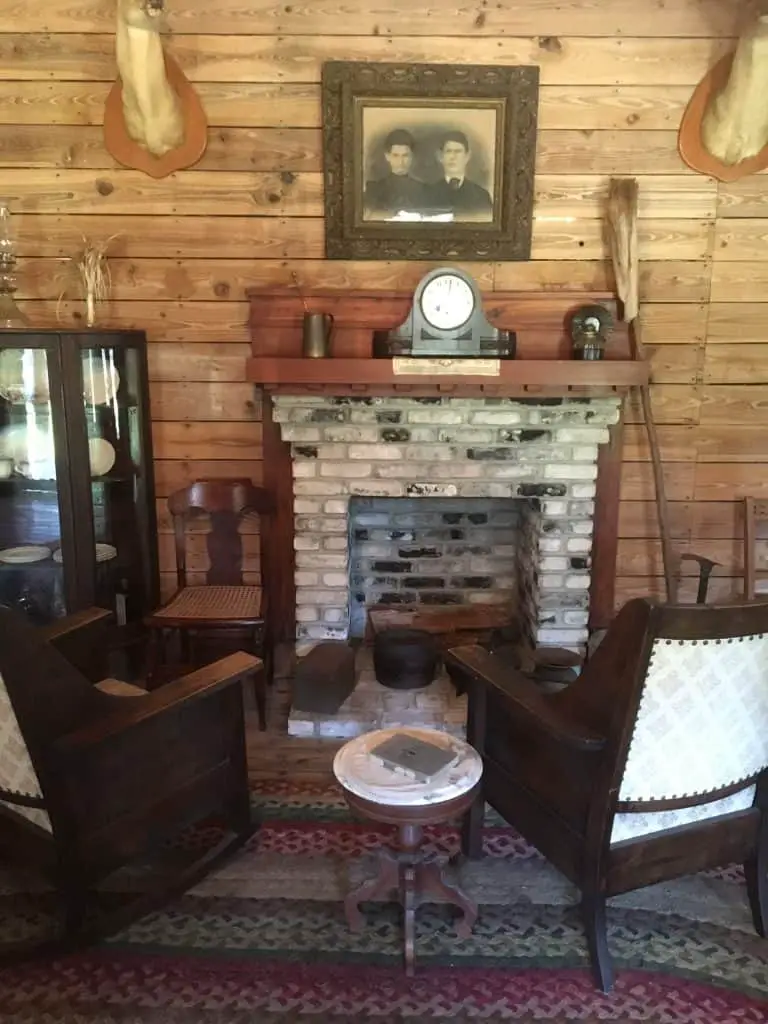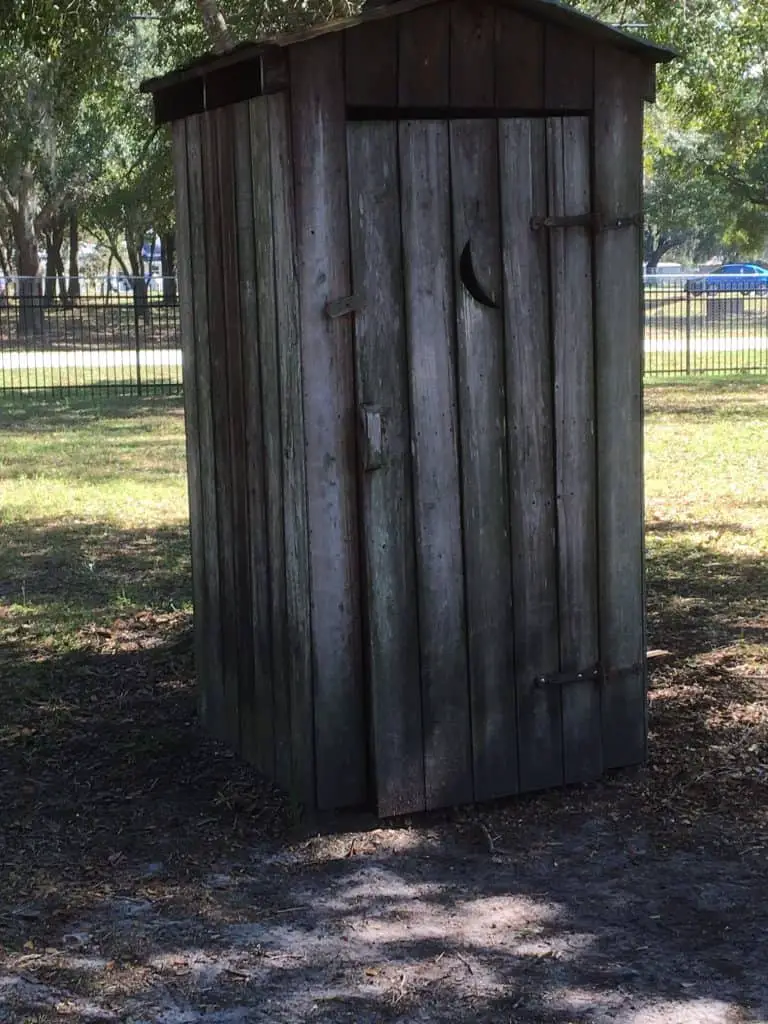 Then, break out your picnic lunch and enjoy eating at one of the pavilions or at one of the many picnic tables!  Then, let your kids run around and enjoy the playground.  There is plenty of open space to run and play!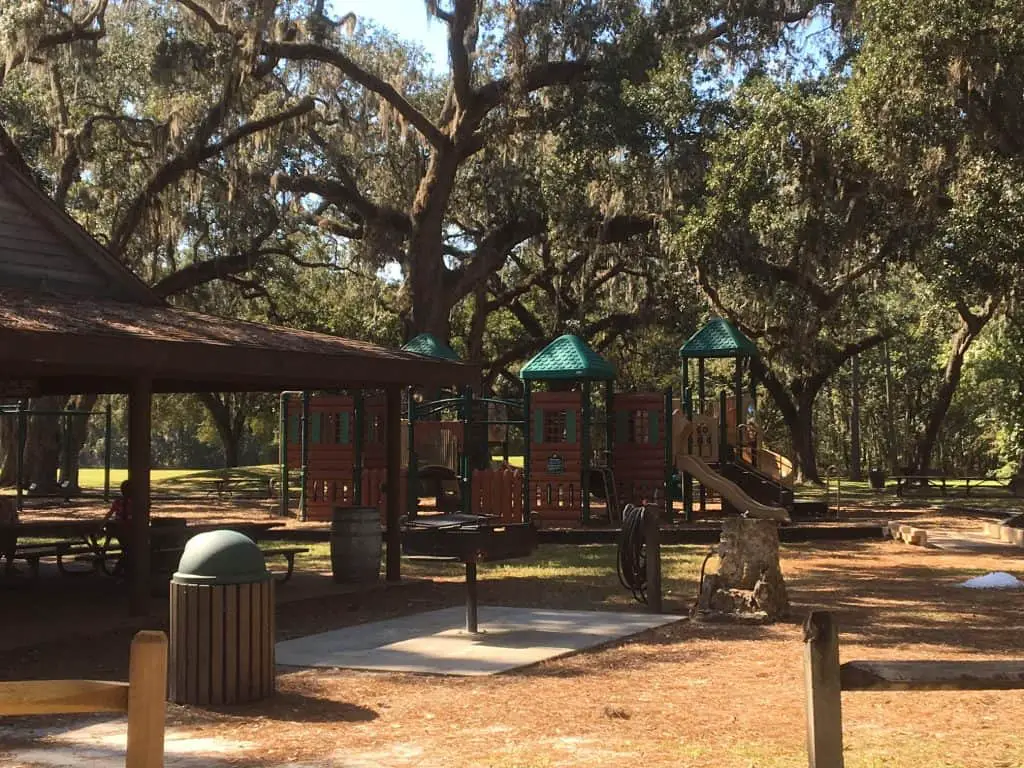 And, since it's only 20-minutes outside Orlando, it makes a really easy day trip to Christmas!   It is something unique and interesting to see while you're here, and definitely very different from all the theme park fun!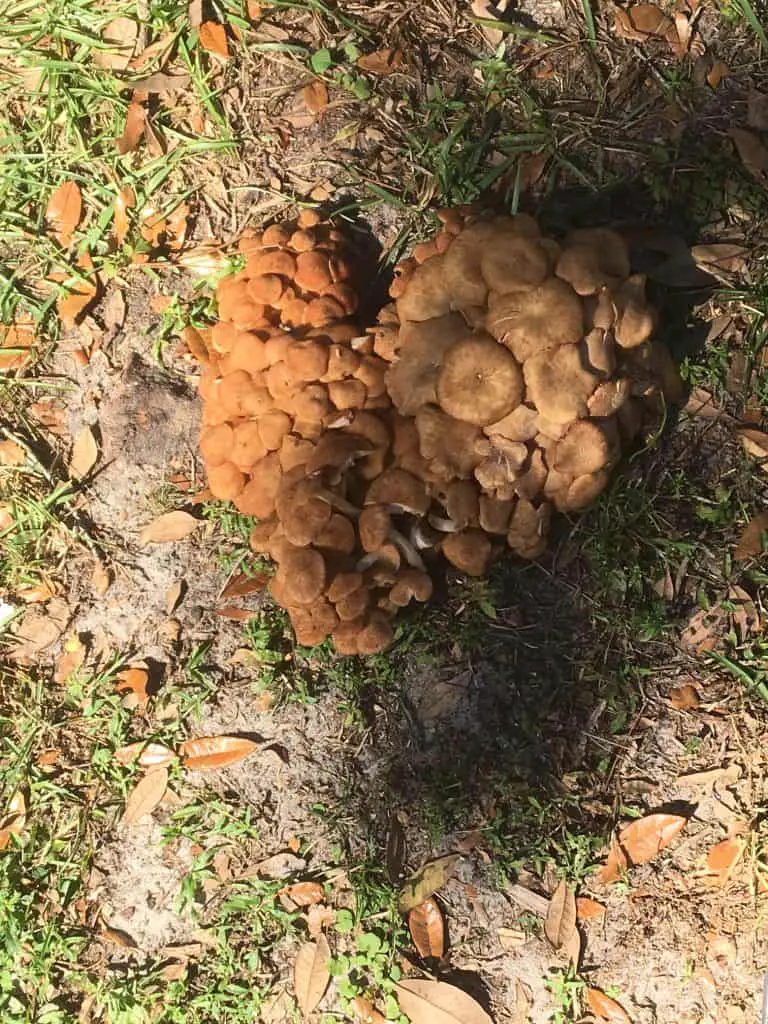 Christmas Craft Shop
If you happen to be one of the many folks who really enjoy Christmas decorations and ornaments, there is a little shop right down the road from the Historical Park that is all about Christmas.  This is a great way to round out your day trip to Christmas, Florida!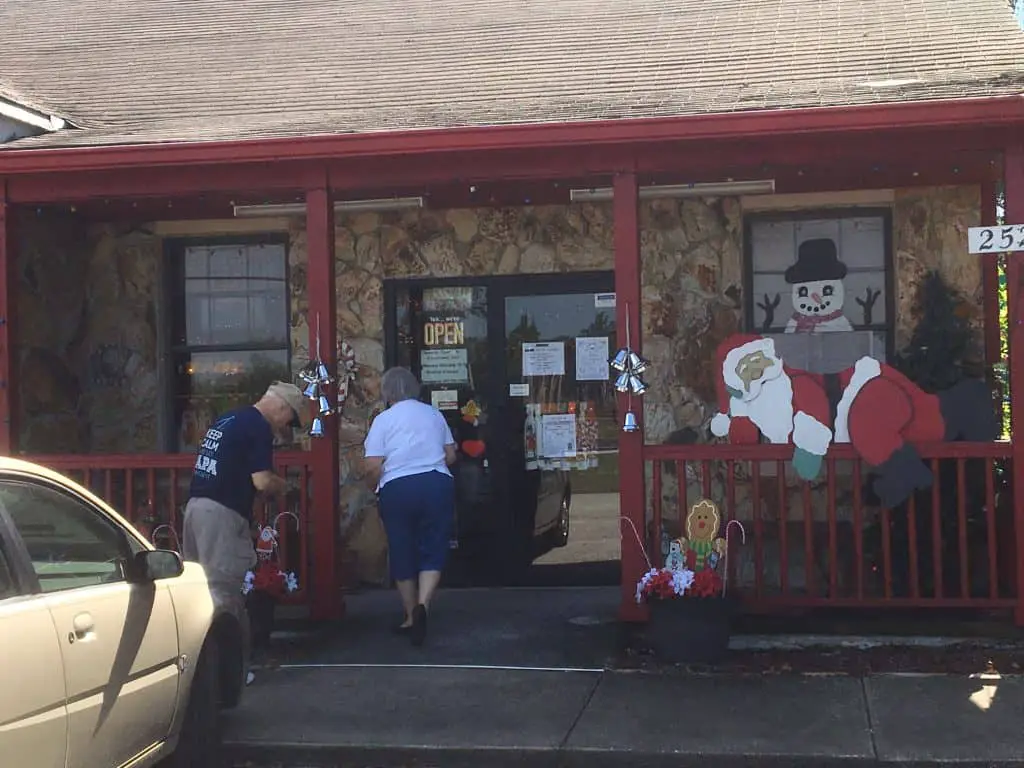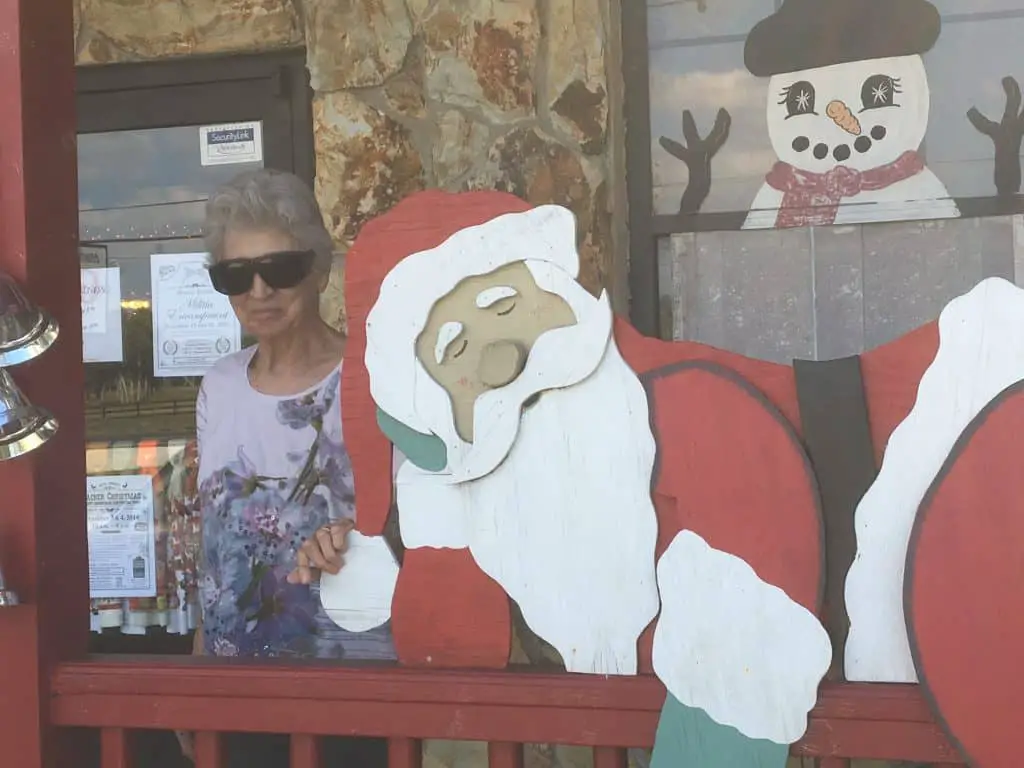 And, you can buy your Christmas, FL ornament!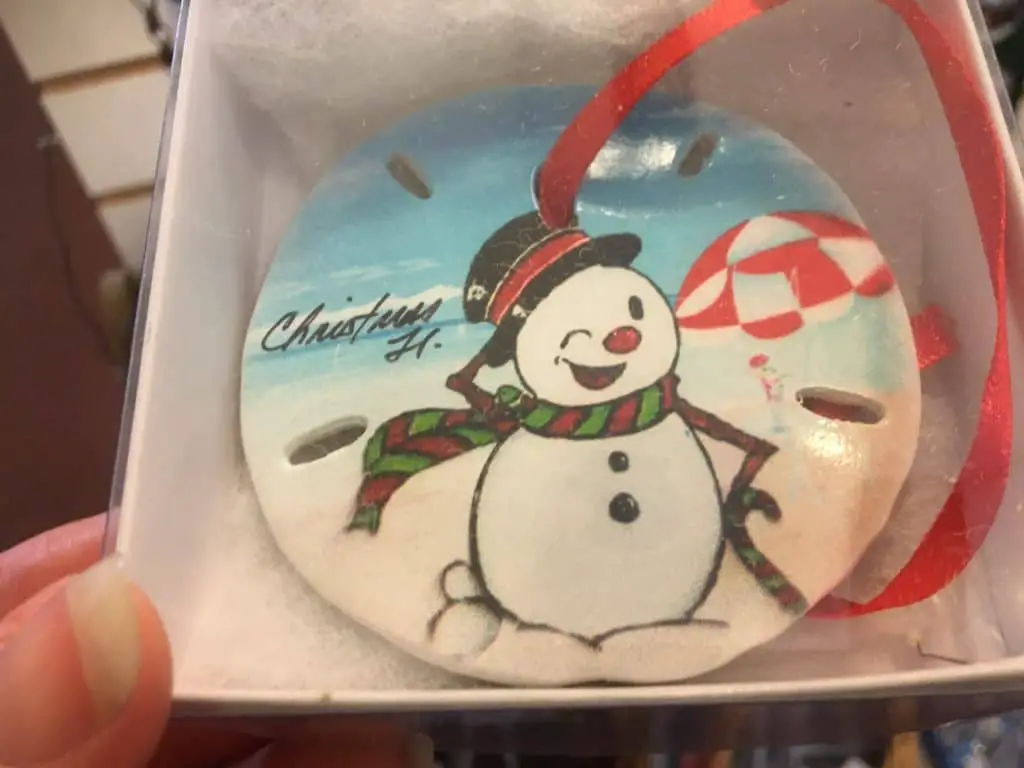 Jungle Adventure Nature Park
A little further down Hwy 50 is the Jungle Adventure Nature Park.  From their website:  "Jungle Adventures, A Real Florida Animal Park is the natural habitat jungle home of our rare Florida Panthers, Black Bears, Wolves, White-Tailed Deer, Tropical Birds, Reptiles, Mammals, and other critters. When you enter this timeless old Florida Hidden Treasure attraction on a journey into a lost world that time forgot. SEE, HEAR, SMELL AND FEEL OLD, REAL FLORIDA. "  Visit them here to get more information for a fun day exploring the real Florida and seeing some of the animals we have here!  This is fun especially if you'd like to see some alligators and panthers!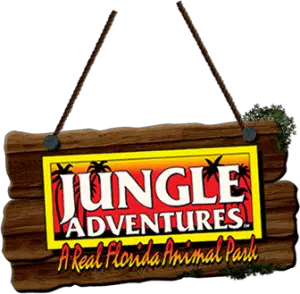 Random Facts About Christmas, Florida
American sculptor James "Tex" Wheeler was born in Christmas, Florida.  He is best know for his bronze sculpture of the famous racehorse Seabiscuit at the Santa Anita Park racetrack in California and his tribute to Will Rogers in Claremont, Oklahoma.  Mr. Wheeler is buried in the Fort Christmas Cemetery, which is right down the road from the Historical Park,
You may recognize Christmas, Florida from John Green's novel Paper Towns.  In the book, three Orlando high school students embark on a journey to find their friend, who has recently gone missing. An old abandoned mini-mall in Christmas is one of the places where they search for her and find clues vital to her case. (1)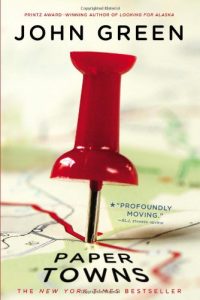 So, when you're planning your trip to Orlando, keep Christmas in mind for a nice Day Trip get-away!  While the theme parks are a lot of fun, it might be nice to see a little of real Florida!
Remember Sharing is Caring!  So, please share with your friends!
Other Articles You Might Enjoy
Orlando Vacation? 10 Books You Need to Read!
No Christmas Gifts?! Why we Went Rogue Last Year!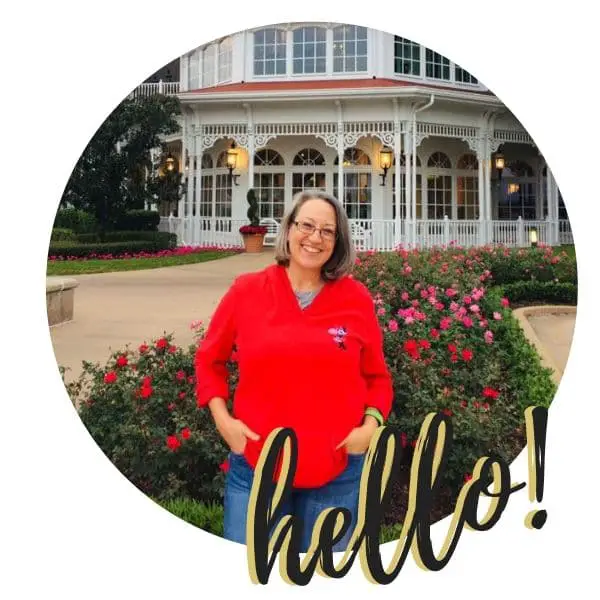 Becki is the author and founder of A Book Lover's Adventures. She has a degree in elementary education, has worked and volunteered in libraries for years, and spent several years in the travel industry. All of this has led to a love of books and travel. Becki loves to share her love by finding literary escapes to share!