My Surprising Day as a Hometown Tourist ~ DeLand, Florida
This past week I decided to be a Hometown Tourist in my hometown of DeLand, Florida!  So, let me introduce you to my hometown – DeLand, Florida.  First settled in the mid-1800's, DeLand was originally called Persimmon Hollow.  The name was changed in 1876 in honor of Henry A DeLand for all he had done for the town.
We are about an hour east of Orlando and about a half-hour west of Daytona Beach.  So, we are perfectly located in Central Florida regardless of where you are!  If you happen to be anywhere in Central Florida ~ I highly recommend coming over to DeLand for the day.
I asked my Facebook family what they love about DeLand, and boy did I get some fabulous responses!  Like I said, we have a great town!!  And, it sounded like I wasn't the only one who enjoyed being a hometown tourist!
How to get here:
DeLand is right off I-4, so whether you're coming from Orlando or Daytona hop off on Exit 114 and head north into town!  So, DeLand is an easy Day Trip from both Orlando and Daytona Beach! And, DeLand is a very walkable downtown, so put your Fitbit on, find a parking spot and enjoy your day!
There are so many different aspects of DeLand to see, I have broken up my information into Historical, Artsy, Foodie, Outdoorsy, Shopping, Unique and more!  You are sure to find something you love about our fair town!
Being a Hometown Tourist in DeLand, Florida
Historical DeLand:
The Stetson Mansion was built in 1886 for  John B. Stetson, know for his famous hats and as a philanthropist, this was his winter retreat.
You can take a tour of this unique home by booking online and paying at the door.
Originally built for Henry DeLand, this house was later sold to G.W. Hamlin.  The DeLand House Museum along with the DeLand Memorial Hospital and Military Museum are open for tours.  During the holiday season, the DeLand House is on the Historic Homes Tour.  They also host a Historic Home Tour that goes around DeLand, Lake Helen and Cassadaga.
Built in the early 1920's, the Athens Theater has always played a role in the entertainment of the local community.  These days, there is rarely a time when they don't have something going on.  Check their schedule to see if you are able to see one of their live performances.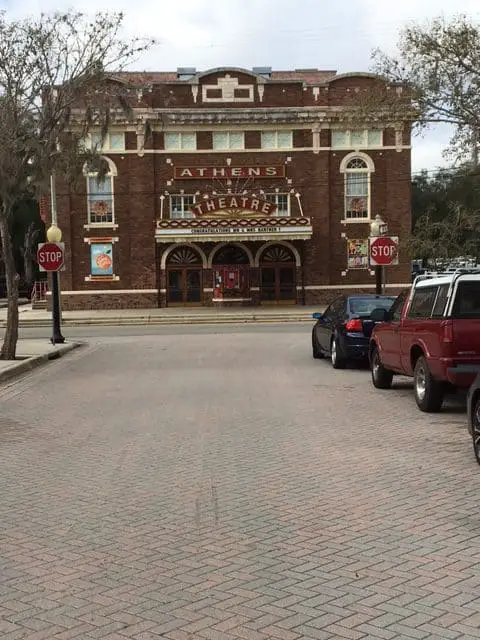 Artsy DeLand:
DeLand Wings
Find the wings in Pill Alley, just one block off Woodland Blvd.  Take your picture with the wings and use the #DelandWings.
There are 15 murals all around the downtown area.  On this website you can download a brochure that gives you the history and location of each mural.  Such an interesting and different way to see the city for both a local and a tourist!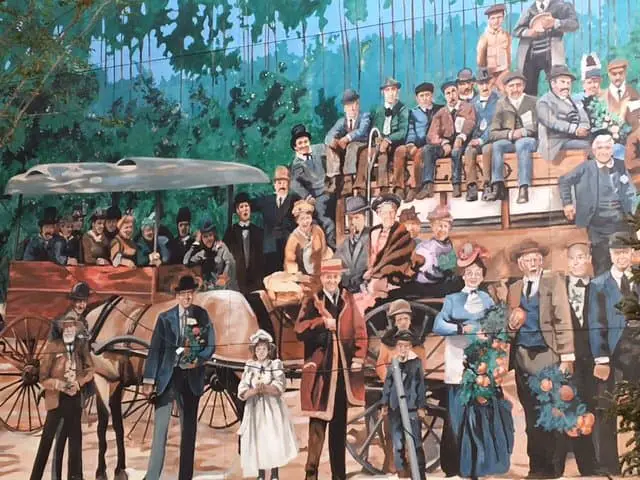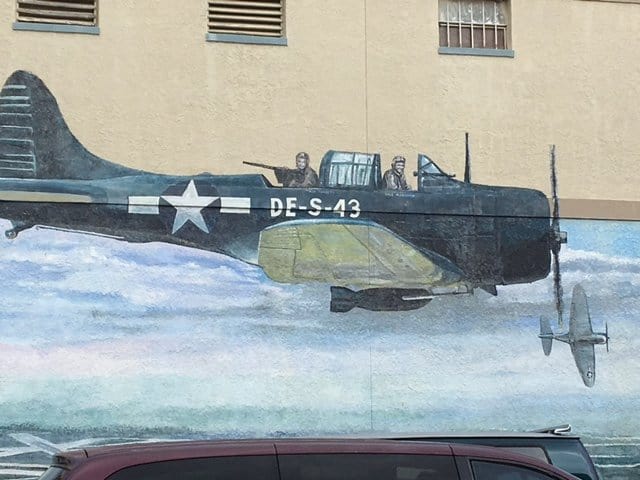 Part of Stetson University, this museum of rocks and minerals is a great stop on your visit to DeLand.  This museum houses one of the largest gem and mineral collections in the southeast!
The Museum of Art – DeLand is a vital and interactive non-profit community visual arts museum dedicated to the collecting, preservation, study, display and educational use of the fine arts. In addition to the permanent collection, the Museum is host to several rotating exhibits, gallery talks and receptions, educational programming, master artist workshops and special events throughout the year.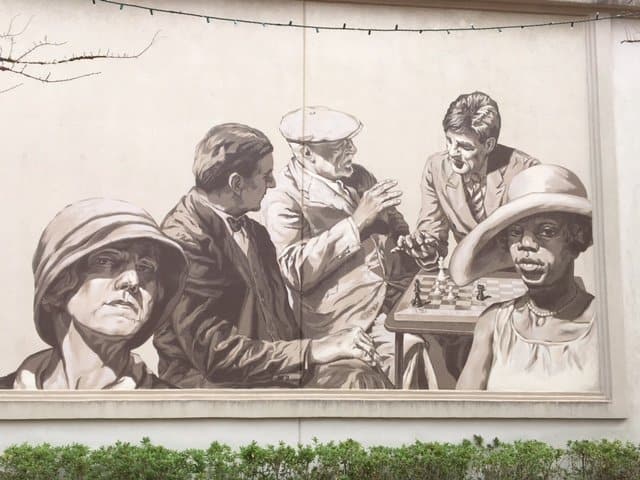 Foodie DeLand:
Cozy dinner spot dishing up a variety of Greek classics, from gyro wraps to moussaka & whole fish.
A locals' favorite!  Family-run Italian eatery & deli counter providing pizza, pasta & Parmesan heroes in a casual space.
Experience the rich flavors, textures and traditions of Chef Nora De La Vega's modern Latin fusion food. You'll enjoy classic family dishes with a modern twist, creating a unique marriage of innovation and tradition.
Celebrate life with food, wine, community and healthy living.  And, if you're vegetarian, vegan or gluten-free, you won't be limited in your choices. Select from a wide variety of flavorful food made to fit your lifestyle.
 YOLO Bar & Grilled Cheese
Even though this is one of the newest restaurants in town, YOLO is getting rave reviews from locals and visitors alike.  They have an extensive bar menu and delicious and original grilled cheese offerings!
While technically not in DeLand, it's worth the few minutes ride for the treat!  Located in DeLeon Springs State Park, the Sugar Mill is a unique restaurant in that you cook your pancakes yourself at your table!  And, they are delicious!!  But, make sure you go a little early ~ you're probably going to have to wait a while!
[clickToTweet tweet="Have you ever been a Hometown Tourist? Check out my Adventure as a #hometowntourist #delandfl" quote="Read about my Adventure as a Hometown Tourist in DeLand, Florida! You'll want to visit!!"]
Outdoor Pursuits:
A beautiful place to wander around and feel like you're miles away from everyone.  You might spot alligators, otters, turtles, raccoons, multiple varieties of birds, and more.  Even though this is on the far northwest side of town, this sanctuary of nature is worth the visit.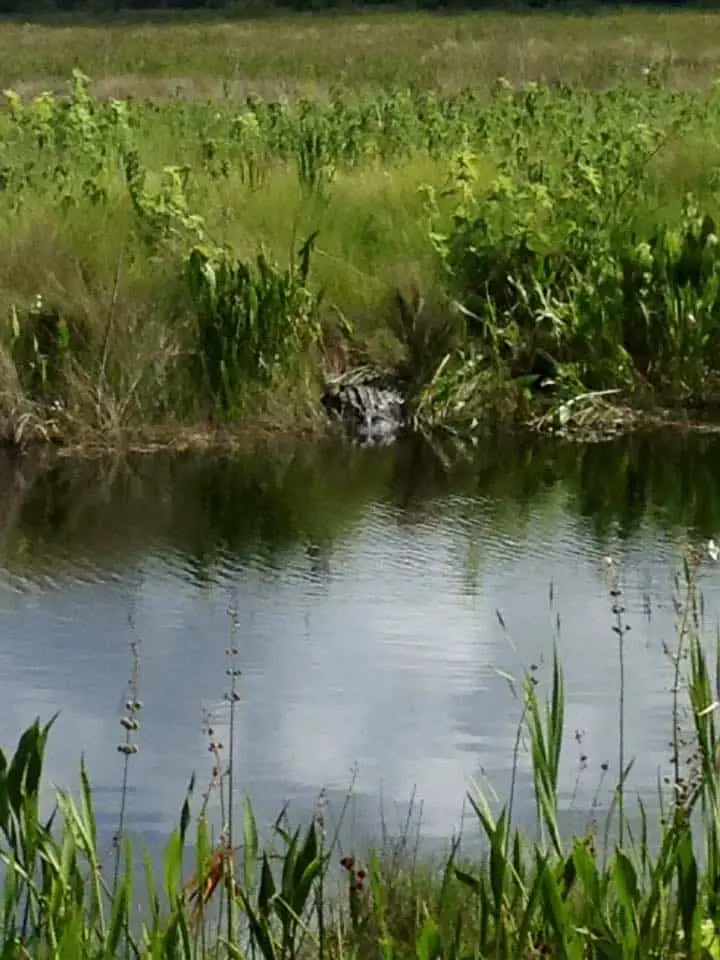 The park, built with the assistance of an ECHO grant, consist of a walking path, many native Florida plants, and five scenes from the book Alice in Wonderland, for which the park's theme comes from. The first scene is complete. It is a large pocket watch depicting the scene in which Rabbit, who is "late for a very important date". But, the other 4 scenes are still available for sponsorship.
Chess Park, a small park on the east side of the Historic Courthouse, offers a peaceful respite for people strolling through downtown DeLand. It includes concrete chess tables, a life-size chess board, and landscaped outdoor rooms. A "water wall" provides a soothing experience for businessmen and women who need a quick break, and a small stage supports cultural events.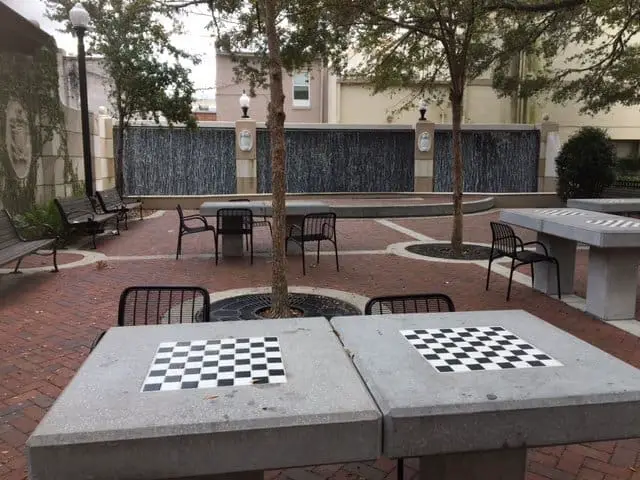 This island, located in the St. Johns River in Volusia County, welcomes visitors to enjoy nature and history in quiet solitude. But, the island is accessible only by private boat or park ferry. Evidence of Native American habitation over thousands of years can be witnessed as visitors hike through the park.  So, make sure you stop in and walk through the impressive visitor center to learn more about the many inhabitants and uses of Hontoon Island over the years. Boating, canoeing, and fishing are popular activities and canoe rentals are available. Picnic areas include tables, grills, and a playground.
Blue Spring State Park covers more than 2,600 acres, including the largest spring on the St. John's River. Blue Spring is a designated manatee refuge and the winter home to a growing population of West Indian Manatees. During manatee season, which approximately runs from mid-November through March, several hundred manatee can be viewed atop the spring's overlooks on cold days. The spring and spring run are closed to all water activity from mid-November to at least mid-March.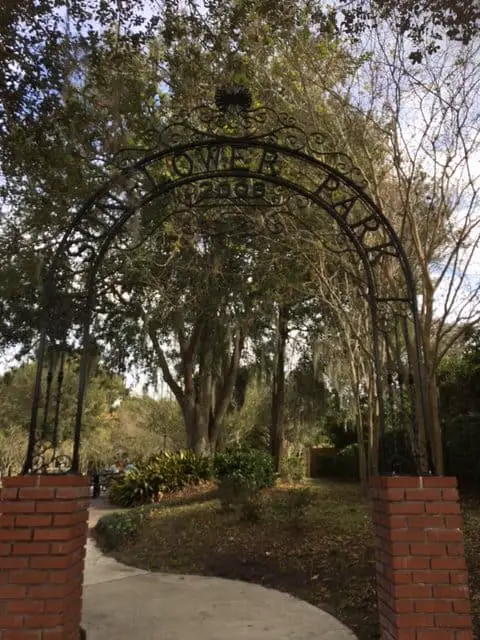 Unique DeLand:
Skydive Deland is a world-class skydiving facility.  Since 1982, we have been introducing, teaching, and enjoying the sport of skydiving with new and experienced jumpers alike.  We offer Tandem Skydiving, AFF training programs, and modern facilities for our experienced jumpers.
But, if you are not interested in jumping, you can eat lunch or enjoy a beverage and watch the skydivers come in.  Really interesting place to visit!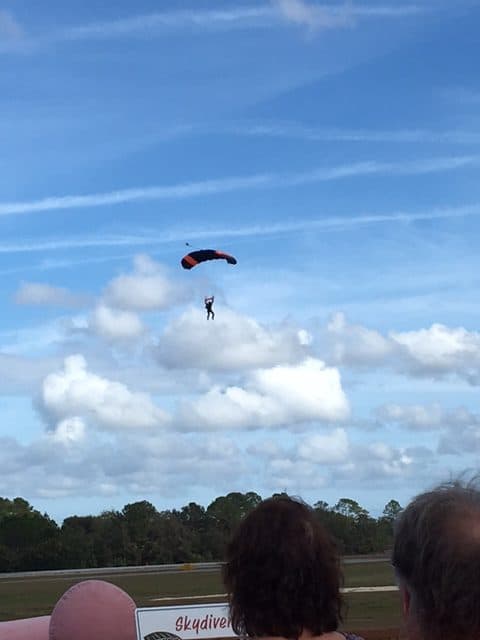 Because DeLand has lots of festivals and parades throughout the year,  make sure you check out the MainStreet DeLand web page and see what's going on.  And, if you happen to be around in the spring, the Dog Parade is not to be missed!
Shopping:
Downtown DeLand is lively and full of fun shops, so plan on stopping in at a few.  A few you might want to visit:
Wily Owl Toy Shop, Dick & Jane's, Soap Shop of New York
However, if you happen to be around on a Friday night,  you'll want to check out the Friday Night Market!
Wind it Down with a Drink
An outdoor drinking & dancing venue.  So, it is perfect for our lovely weather!
Persimmon Hollow Brewing Company is the dream of two home brewers and best friends, Robbie Carelli and Andy Sistrunk. Their dream was to open a craft brewery in their home, the heart of historic DeLand, Florida. That dream became reality in October of 2014, and Robbie and Andy and their team have been pursuing their passion for American and Belgian-style craft ale ever since. Persimmon Hollow is part of the SoNY neighborhood (South of New York Ave), including Artisan Alley, home of several great boutiques and a great Friday night open-air market.  There is passion for our craft in every glass, and our neighborhood of artists and crafts-people echo and embody that same passion for craft and creativity. Our company motto is "Drink Sensibly, But Get Weird", as we believe that craft beer should be fun, a little weird, and truly a work of art in every glass.
The Abbey
If you enjoy an adventure in beer, this is your place.  Because, you'll have hundreds of labels to choose from!
The Elusive Grape
If wine is more your style, the Elusive Grape is right up your alley.  Not only do they have an extensive wine (and beer) menu, but you can buy bottles to carry out!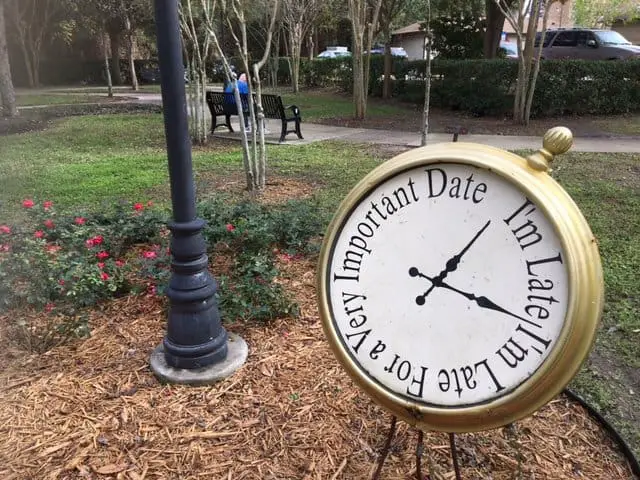 Lessons Learned
Have you ever been a Hometown Tourist?  In the end, I was very surprised at how much there is to do in my little hometown and how much fun it was to be a hometown tourist for a day!  Here's a few reasons you might want to be a hometown tourist in your own town!
Adventuring closer to home is just as much fun!
Ask others why they like your town, you might be surprised.
Embrace where you are – bloom where you're planted!
So, give it a try!  Be a hometown tourist and let me know what you think.  Did you see anything new in your hometown?
Sharing is Caring!  So, please share this article on Social Media!
[social_warfare]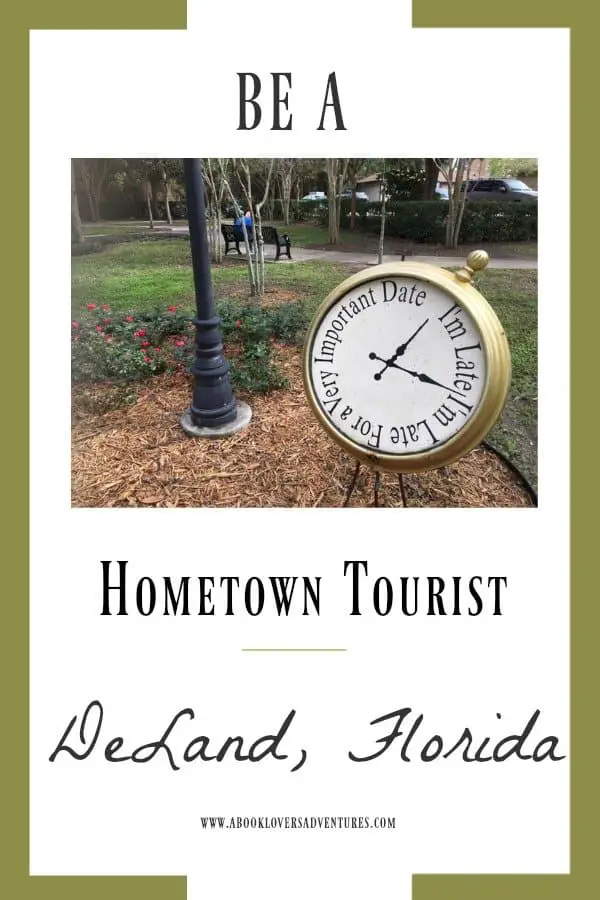 Other Articles you Might Enjoy
Day Trip to Christmas, Florida
Orlando Day Trip and a Frugal Animal Adventure
Orlando Vacation? 10 Books You Need to Read!
Hometown Tourist Project series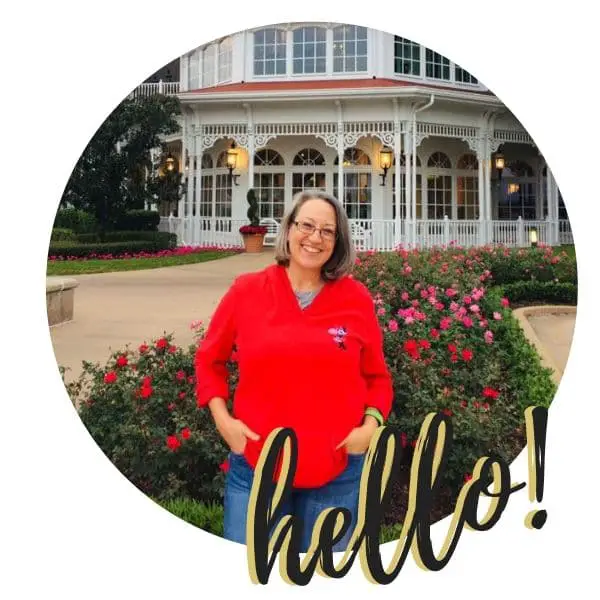 Becki is the author and founder of A Book Lover's Adventures. She has a degree in elementary education, has worked and volunteered in libraries for years, and spent several years in the travel industry. All of this has led to a love of books and travel. Becki loves to share her love by finding literary escapes to share!