Visit Lafayette, LA ~ What You Need to Know to visit Cajun Country
Welcome to my Hometown Tourist Project!  Each week we will be treated to a new blogger giving us a tour of their hometown.  Throughout the year we will be going all over the country and even up into Canada!  Today, I am pleased to introduce you to Janet Stelly who blogs at A Couple of Stellys.  Janet's blog is a mother and son duo blog about Abundant Frugal Living!  But, today Janet is going to introduce us to her hometown of Lafayette, LA, also known as Cajun Country.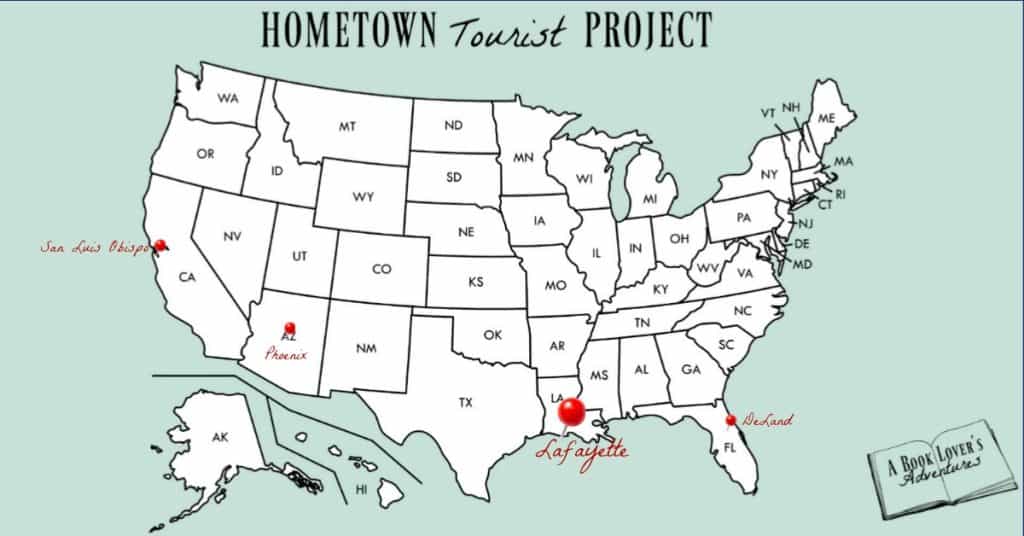 Touring Lafayette, LA – Cajun Country
By: Janet Stelly
I've called Lafayette home for over 25 years, because it is a very welcoming community. The Lafayette Cajun culture is rich with events and great cuisine. I love that there are so many things for family and friends to do. There are many outdoor events and something for every budget.
Lafayette is in South Central Louisiana located in the southern part of the United States and there is plenty to do and eat.  It is part of Acadiana, which is made up of area communities, and is known as Cajun Country.

Here's a few of the many reasons I love living in Lafayette!
Celebrate Lafayette's Cajun History
Festival International de Louisiane
Festival International de Louisiane, a 5-day festival, is the largest international music and arts festival in the United States.  It is a celebration of Louisiana's native cultures via performing arts – music and craft.
So, bring lawn chairs to sit and enjoy the music at several different stages set up. And, don't forget to bring your appetite too, as there are great places to set up downtown to get a sampling of various food.
To learn more about it www.festivalinternational.org
Mardi Gras
Mardi Gras day, also called Fat Tuesday, is the day before Ash Wednesday. But, celebration starts weeks before this day and ends on Mardi Gras day.
There are multiple parades in Lafayette and surrounding communities. So, bring bags to put all the bead necklaces, cups, doubloons, and trinkets thrown from the floats. You'll hear "Throw me something, mister!" all along the parade route.
Another way Mardi Gras is celebrated is through Mardi Gras Balls.  This is where krewes dress up primarily in formal attire and the Royal Court in themed costumes. But, each krewe can be different. A krewe is an organization that people join to celebrate the Mardi Gras season with parades and balls. There are different krewes and each one is unique.
King Cakes are also a huge part of the season. There are many kinds of king cakes from some being a donut or cake with or without filling and recently boudin king cakes were added. A plastic baby is placed in the cake and the tradition is whomever gets it, buys the next king cake.
Smaller communities outside of Lafayette like Eunice offer the creole tradition celebrations with a chicken run where riders on horses travel from house to house to catch chickens. The celebration ends with gumbo, made from the chickens caught that day, for the community. Unique costumes with masks, tall hats, and clothes with fringe are worn.
Explore Lafayette, LA
Vermilionville
Explore the history of the Acadiana, Native American and Creole cultures. Although guided tours are offered, you can certainly wander around on your own.  You can also find Dances and Live Music around at different time.  And, Artists that show hands-on demonstrations of a variety of crafts done by early settlers.
Acadiana Village
Acadiana Villiage is an authentic vision of life in 19th century with historic homes, church, and blacksmith shop.
Decorated with Christmas lights and décor, Acadiana Village is known as Noel Acadiana during the Christmas season.  And, area talent sings and dances along with pictures with Santa and amusement rides.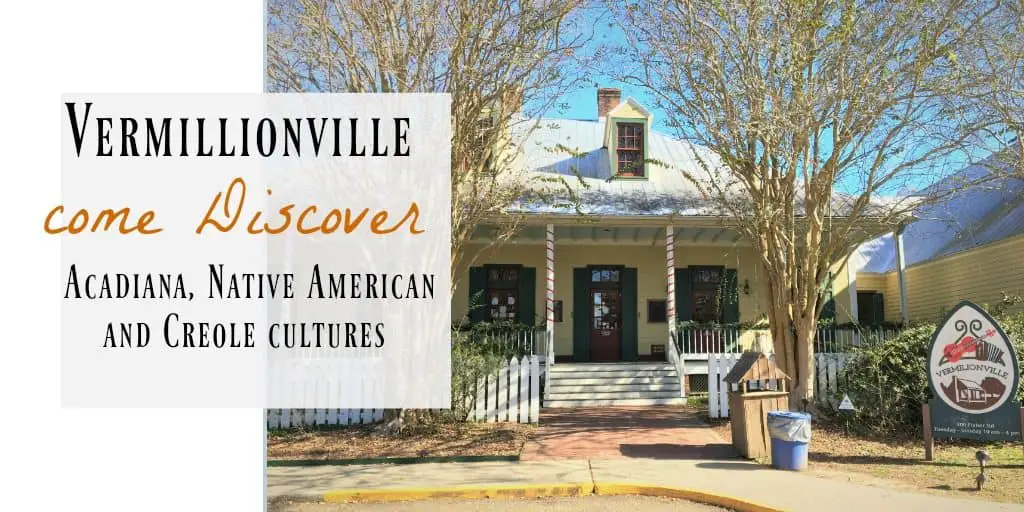 Other Activities Around Lafayette
Downtown Alive
If you happen to visit Lafayette, LA in the Spring and Fall, there is FREE outdoor entertainment with various music featured from Cajun, Zydeco, etc.  So, it's a great place to meet up with others, listen to music, and dance.  Food and drink stands are available to buy concessions.
Rhythms on the Bayou
On Thursday nights in the Spring and Fall in River Ranch's Town Square you can find a FREE outdoor concert series.  This series features area musicians. It's another great place to gather, listen to music, and dance. And, food and drink are available to purchase.
Lafayette's Cajun Food
There is no shortage of great cuisine here, because Lafayette, LA, and Cajun Country in general, is known for Crawfish boils, gumbo, king cakes, and much more. Here's a few of my favorites!
Gumbo – chicken & sausage and seafood.  You can make gumbo so many different ways, and so there are a lot of different recipes! So, some recipes will have a tomato base while others are made from a dark roux (my favorite is the dark roux), and some people add okra.

Crawfish – boiled, fried, etouffee, salad, fettucine, etc.

Shrimp – boiled, fried, etouffee, gumbo, salad, fettucine etc.

Boudin – regular, fried, king cakes made with boudin, etc.

King Cakes – doughnuts, coffee cake, boudin cake, or other pastry. They drizzle purple, green, and gold icing over the top and there is usually a plastic baby.

Cracklins – fried pork fat with seasonings
Books About the Area
Here's a couple of books that highlight my Southern Louisiana area:
Make Time for Lafayette, LA
So, as you can see, Lafayette, LA has plenty to offer. Between the Festivals, the Villages, the outdoor concerts and the Food, you are certain to find a lot you will enjoy in my hometown!  Plan to spend some time in Lafayette, LA and Cajun Country!
More About Janet Stelly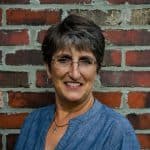 Janet Stelly is a mom to two children, wife, and nana to one grandson.  She has a mother and son duo blog https://acoupleofstellys.com where they blog about Abundant Frugal Living – Travel, Home, and Family.
Other Ways to Connect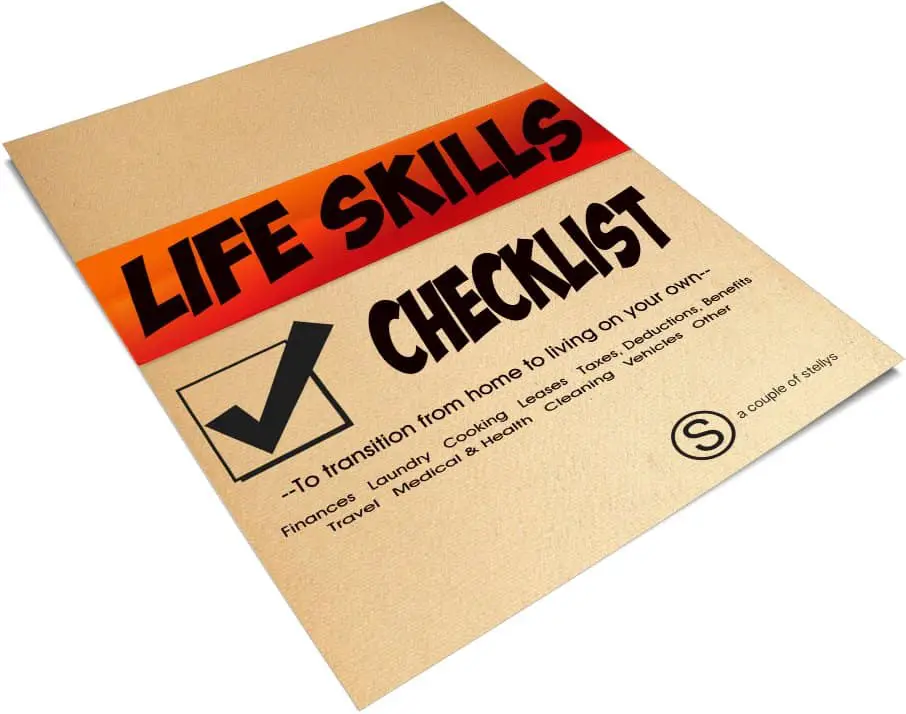 So, if you would like a copy of our FREE Life Skills Checklist, click here. This is a great way to see what skills need more education whether one's just transitioning from home to living on their own or on own their own already.
Other Articles You Might Enjoy
From A Couple of Stellys How to Figure Out Your Net Worth
Visit Deland ~ A Central Florida Day Trip You'll Want to Make
Our Top 3 Reasons for Becoming Debt Free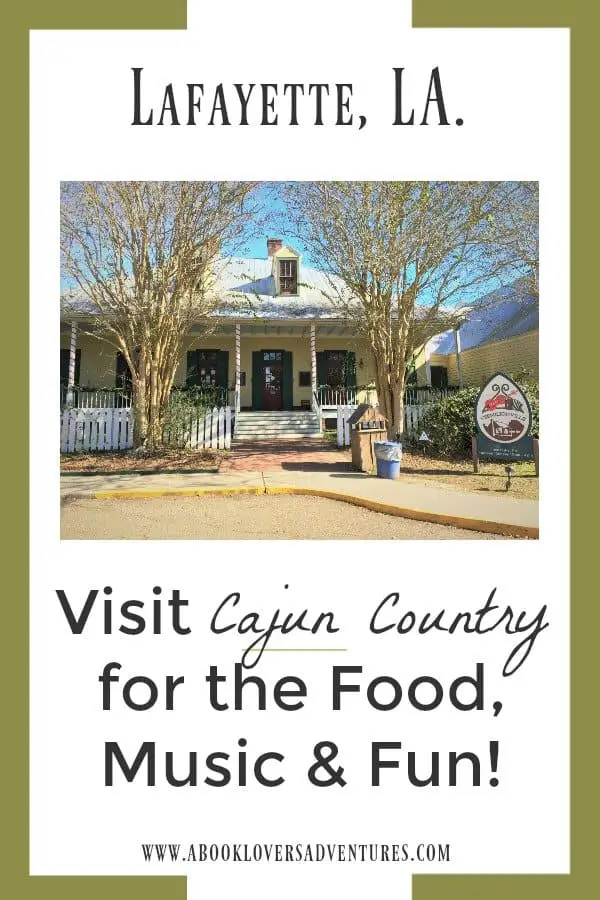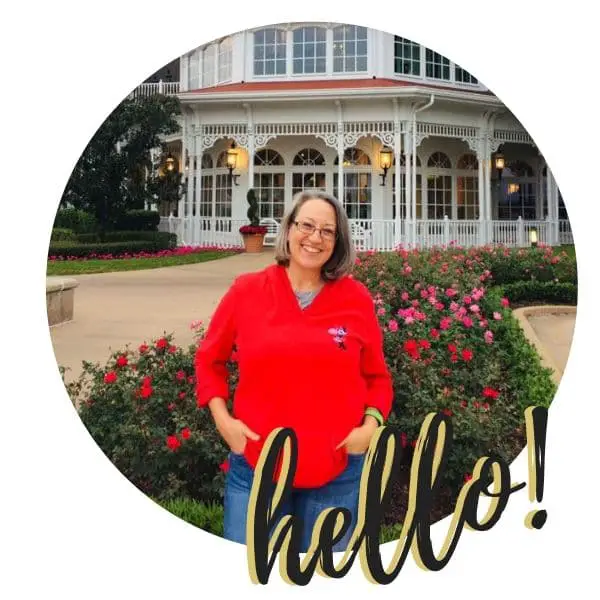 Becki is the author and founder of A Book Lover's Adventures. She has a degree in elementary education, has worked and volunteered in libraries for years, and spent several years in the travel industry. All of this has led to a love of books and travel. Becki loves to share her love by finding literary escapes to share!