Blue Springs ~ The Beautiful & Real Florida You Need to See
For the year of 2017, I have challenged myself to a Year of Adventure!  While I'm certainly not jetting off on adventures every week, I am trying to get out and about locally more.  This week I went to one of my favorite local spots ~ Blue Springs State Park.  We usually go a little later in the Fall/Winter season, but since we had a little cold snap we went to enjoy the beautiful day!  And, we were rewarded by getting to see a few manatees!

Blue Springs ~ The Beautiful & Real Florida
If you happen to be a tourist in Florida during the Fall or Winter, Blue Springs should be on your list of Day Trips for the area!  Typically, when one thinks of Florida you either think of theme parks or beaches.  And, while both of those are great, it's also nice to take a break and see a little bit of the real Florida.  Not only is Blue Springs a beautiful State Park, but you can usually catch manatee swimming in the springs if it's chilly enough!  It's well worth escaping from the busy tourists' areas, to come to this beautiful park!
When the temperatures dip, manatees will escape into the springs for the warmer waters.  So, if it's a chilly day, it's the perfect time to go visit one of our many springs around the state and do a little manatee viewing!
One of the things I love about Blue Springs is that you get to see a bit of the "real" Florida.  The state has left a lot of the landscaping natural, and built boardwalks around so you can enjoy nature without disturbing the setting.  The trail runs about a half-mile to spring head.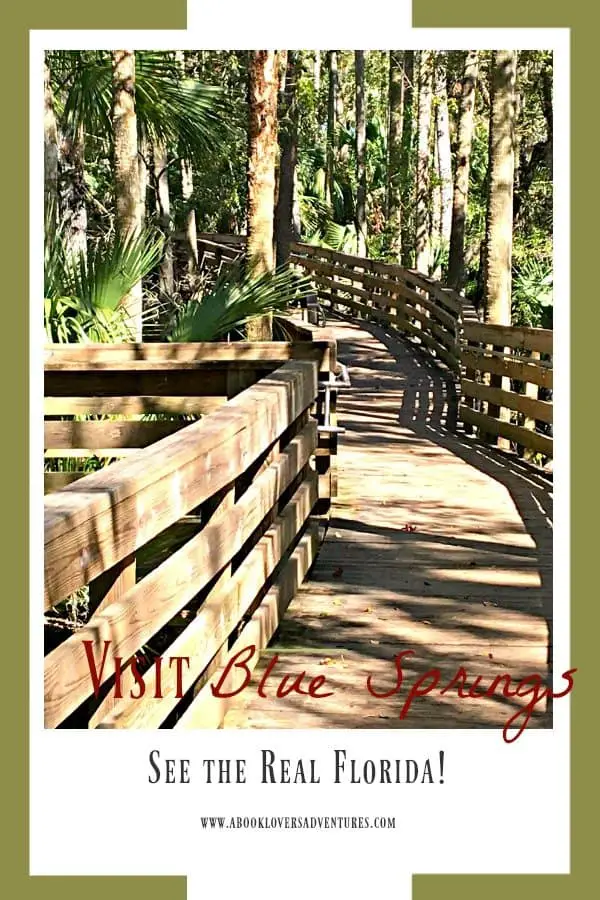 Florida's Springs
There are 33 1st Magnitude springs across the state of Florida.  First Magnitude means it is pumping out water at a rate of 100 cf/sec, which is a LOT of water!  Of these 33 Springs, one is a National Wildlife Refuge and 20 are State Parks, including Blue Springs.  And, while I haven't been to them all, they're on my list!  Click here to see a map of all the springs around Florida.
The springs around the state stay at a consistent 72F degrees.  While 72 may not sound super warm, it's warmer than the rivers when the air gets chilly!  And, the manatee will definitely head for warmer waters when it's cold!
When we went this week, it was our first small cold snap of the season.  It was in the 60s, so not super cold.  But, even then, there were a few manatees swimming around near the spring head enjoying the warmer water.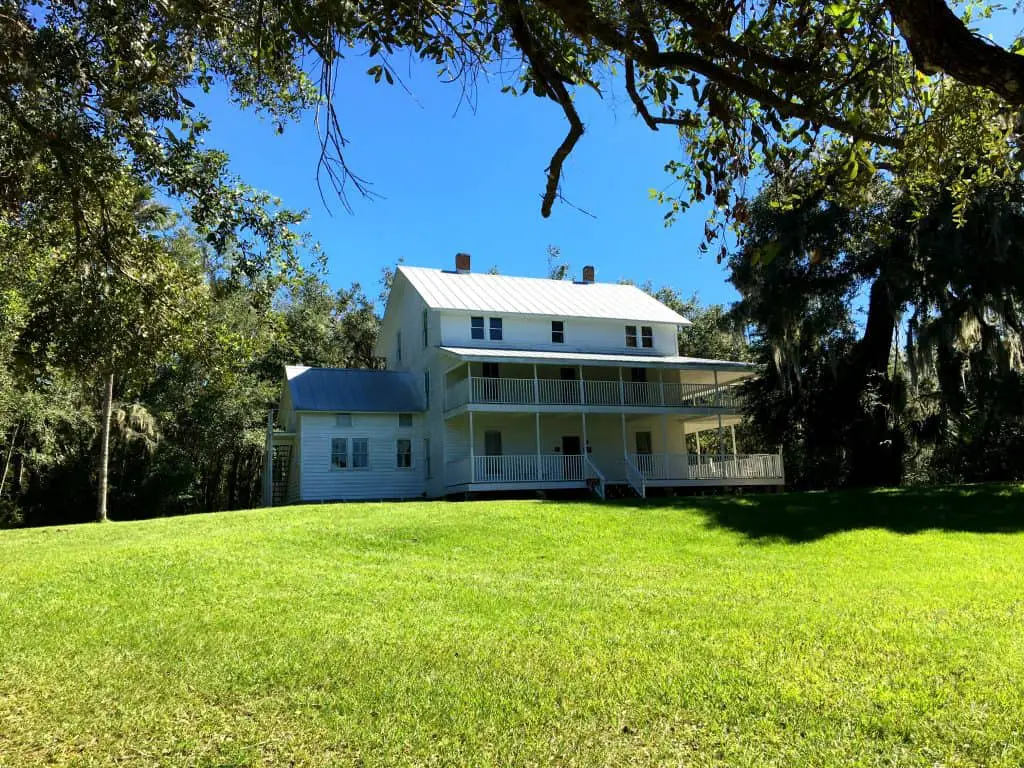 Blue Springs State Park
Blue Springs is one of my favorite local State Parks.  Not only is it an inexpensive way to spend the day ($6.00 per carload), but it's a beautiful and well-maintained spot to spend the day.  Along with the boardwalk and the potential for manatee sighting, Blue Springs offers a boat tour, kayak rentals and a self-guided tour of the historic Thursby house, which was built in 1872.
You can also bring a picnic and enjoy eating at one of several picnic tables scattered throughout the park, or bring a blanket and enjoy the grassy lawn!  There is a playground for the children to enjoy.


Fun Facts About Manatees
 Swim with manatees – Over in Crystal River, you are able to swim with the manatees.  It's a really incredible experience!  We did this a couple of years ago and it made for some really amazing memories.  But, a couple of things to think about if you want to do this – the weather is going to be cold!!  While the water will be 72 degrees, the air will probably be much colder.  The colder the air is the more manatees you'll be able to see and swim with. (You can read about swimming with manatee at Crystal Springs here.)
Manatees are also called Sea Cows
Amazingly, manatees can live between 40 and 60 years!
Manatees weigh in between 800-1300 pounds.  The largest recorded was 3,000 pounds!!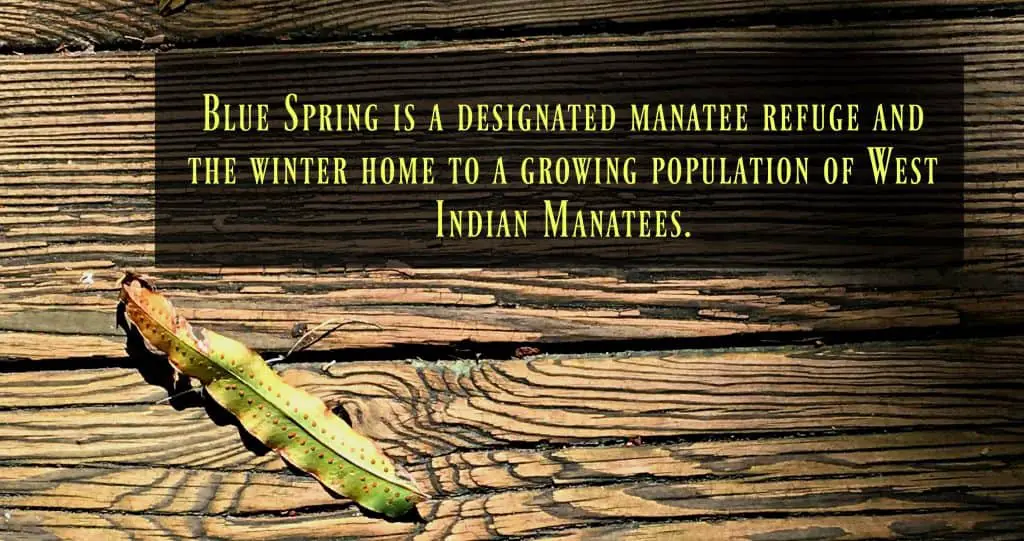 Visit State Parks While in Florida
So, whether you're a tourist and only in town for a short while or a Floridian, I highly recommend visiting some of our beautiful State Parks.  And, if you're here during the chilly months, you will more than likely be rewarded for your efforts by seeing some manatees.
Last year, we visited Blue Springs right after Christmas and the daily count for manatee was over 100 that day!!  So, we were able to see LOTS of manatees!
Other Articles You Might Enjoy
Day Trip to Christmas, Florida
My Surprising Day as a Hometown Tourist ~ DeLand, Florida
Visit Tarpon Springs ~ an Easy Day Trip from Orlando!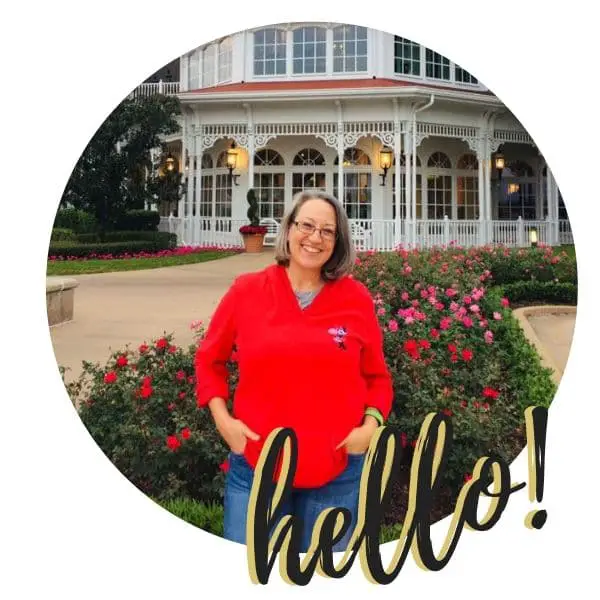 Becki is the author and founder of A Book Lover's Adventures. She has a degree in elementary education, has worked and volunteered in libraries for years, and spent several years in the travel industry. All of this has led to a love of books and travel. Becki loves to share her love by finding literary escapes to share!