23 magic Harry Potter Experiences to cure your obsession
I don't know about you, but I'm still a little disgruntled that I didn't receive my owl from Hogwarts all those years ago. But, seeing as how that's the case, I decided that I still wanted to have some really awesome Harry Potter experiences around the world!
Ok witches and wizards and muggles alike, time to pack up your traveling cloaks and get ready for some adventure!
While the Wizarding World theme parks are awesome, there's so much more Harry Potter to experience around the world! So, get ready to check off a few items on your Harry Potter Bucket List and have some fun!
If you don't have your Harry Potter Bucket List yet, I've got one for you! Feel free to grab a copy of it here!

Wizarding World Theme Parks
Of course, we'll start here, since the theme parks are what most people think of when looking for a Harry Potter type experience.
Universal Orlando Resort – Hogsmeade
This was the first of the Harry Potter theme parks. It started with the Forbidden Journey (or as we call it, the Castle ride), Flight of the Hippogriff, the Dragon Challenge, and Ollivander's Wand Shop. The Dragon Challenge was closed in 2017 and they are in the works of Hagrid's Magical Creatures Motorbike Adventure opens in June of 2019!
Since we live in central Florida, this was our first Harry Potter experience beyond the books and movies. Walking through Hogsmeade and getting to go in the shops and restaurants that you've read about (or seen in the movies) is a lot of fun!
Universal Orlando Resort – Diagon Alley
When Universal opened Diagon Alley, they really upped their game with the Harry Potter experience! The Hogwarts Express and Escape from Gringott's were added to the ride line-up. And a whole new slew of shops and shows filled up Diagon Alley!
Between these two parks, the Orlando parks should definitely be on your Harry Potter Bucket List! You will find yourself immersed in the Harry Potter world and the experience is like nothing else!
Universal Studios Hollywood
I have not been to Universal Studios Hollywood, but it looks like it opened in 2016 and has a couple of the rides – The Flight of the Hippogriff and the Forbidden Journey.
Universal Studios Japan
The park in Japan opened in 2014 and has the same two rides as the Hollywood park.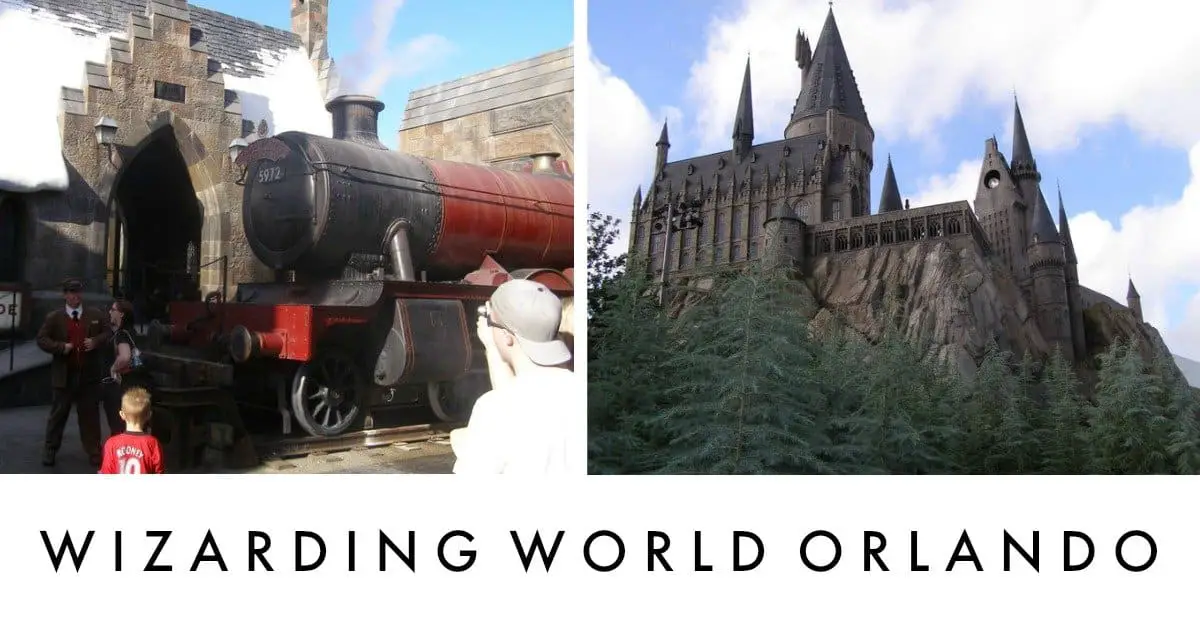 Harry Potter experiences beyond the Wizarding World
There are so many different ways to experience Harry Potter! If you enjoyed the films and want to see some of the locations around the UK, then you might want to grab Harry Potter on Location. It will give you more destinations to head to beyond what I have here!
London
There are so many Harry Potter sites in London for you to experience! The easiest way to see them all is to take one of the many Harry Potter Tours around London. But, if you'd like to create your own tour, here are a few sites you won't want to miss!
London Zoo – Reptile House
Book one, Chapter Two! Harry and the Dursleys go to the London Zoo. The most mysterious thing happens in the Reptile House. So, visit the Reptile House and see if anything exciting happens for you!
While Harry doesn't realize it yet, this is the beginning of his journey! He doesn't realize the significance of being able to communicate with the snake until the second book. This is part of his link to Voldemort!
Leadenhall Market
Did you know that Leadenhall Market is the inspiration for Diagon Alley and some of the filming for Harry Potter and the Sorcerer's Stone was shot here! Leadenhall Market was used for the outside shots of the entrance to Diagon Alley and the entrance to the Leaky Cauldron.
King's Cross Station – Platform 9-3/4
Well, of course, we know that Harry caught the Hogwarts Express from Platform 9-3/4 from King's Cross Station. King's Cross is easy to get to via the Tube or through a tour.
While there you can take a picture of you heading through the barrier towards the Hogwarts Express. You can pay a professional photographer and use their props and buy your picture in the gift shop. But, you don't have to use the professional photographer unless you want to!
Don't forget your Hogwarts wardrobe!
Australia House
Do you remember the beauty and wonder when Harry first stepped into Gringott's Bank for the first time? The wizarding bank, run by goblins, was both stunning to see and quite a wonder with all the goblins around. Harry had never seen a goblin before!
The Australia House was used for the interior shots in Gringott's Bank. While this building is not open to the public, you can see the outside of it.
Claremont Square
The houses of Claremont Square are first seen in Harry Potter and the Order of the Phoenix. And while the actual filming didn't happen here, the set designers were inspired by this square and built the set for Grimmauld Place.
Grimmauld Place shows up again in the seventh movie as a hideout for Ron, Hermione, and Harry.
Millennium Bridge
You might remember the opening scene of the sixth movie, Harry Potter and the Half-Blood Prince. The Millennium Bridge is buckling and collapsing due to Voldemort's death eaters. Muggles are running for their lives, not understanding what's going on! Today though, you are able to walk across the bridge during your tour around London.
Cecil Court
This pedestrian street was not in the Harry Potter movies or books, so why am I mentioning it here? If you are a book lover, and I have to assume you are, this street is kind of like the Diagon Alley for book lovers.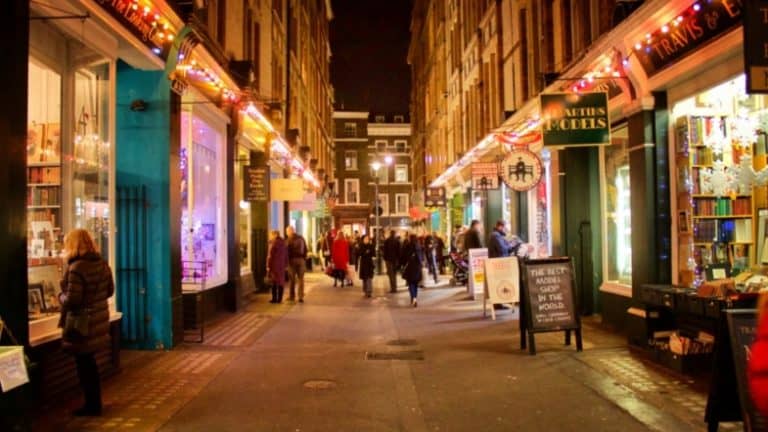 Georgian House
The Georgian House is a beautifully appointed Victorian Boutique B & B. At the gorgeous hotel, you'll find the Wizard's Chambers and the Enchanted Chambers. You'll feel like you're tucked away in the Gryffindor Tower in these magical rooms!

England/United Kingdom (anywhere not London)
While we typically think of London when we think of Harry Potter, there are so many more places around England and the United Kingdom that are associated with Harry Potter! Here are a few spots you might want to check off your Harry Potter Bucket List and experience with your family!
Durham Cathedral
Durham Cathedral was chosen for filming several scenes for the first two movies. The cathedral itself is stunning and worthy of your visit! But, when you add into the mix the Harry Potter scenes you're sure to recognize, it makes it pretty irresistible!
One of the more memorable scenes shot at Durham Cathedral was when Ron tried to cast a slug spell on Draco and it went horribly wrong. Ron was spitting up slugs for hours!
You can read a great article from Happy to Wander about Durham Castle here.
Durham is a good 3-hour drive north from London (or a train ride). But, it's on the way to our next stop which is Alnwick Castle!
Alnwick Castle
Head about an hour to an hour and a half north of Durham and you'll come to Alnwick Castle.
Alnwick Castle was used for the "flying lessons" filming. But, beyond the filming, Alnwick Castle has embraced its connection to Harry Potter. They have Broomstick Training that you can participate in and they also have a Dragon Quest. Both are free to visitors, but spaces are limited. So you need to collect a spot when you arrive to ensure your lessons!
Beyond Harry Potter, Alnwick Castle has an impressive history (both ancient and recent). Other shows have been filmed here (Downton Abbey) and they have other activities beyond Harry Potter. A fun place to explore for a day!
You can find more information here about Alnwick Castle!
The Elephant House
In Edinburgh, Scotland, The Elephant House is said to be where the Harry Potter books all started. Go have a cup of tea and check out all the Harry Potter memorabilia in the shop!
Pembrokeshire, England
Remember the scene in book 7, Harry Potter and the Deathly Hallows, when Dobby rescues Ron, Hermione, and Harry from Voldemort in the Malfoy Manor house. Dobby took them to Shell Cottage, which for filming purposes was located in Pembrokeshire.
Of course, the rest of the story is that Dobby died here. So, if you make the trek to Pembrokeshire, it might be a bit of a solemn visit. Fans are known to leave socks and flowers for Dobby.

Oxford University
There are actually four different locations in Oxford that were used for filming at different points. A few of the scenes that were shot here include when Malfoy was turned into a ferret, the infirmary scenes after Harry's first big showdown with Voldemort, when Harry snuck into the library after hours and many more!
Oxford offers walking tours to share all the secrets and details that any Harry Potter fan would love to hear! You can learn more here!
Warner Brothers Studios Tour
The Warner Bros Studio Tour is kinda the mecca for Harry Potter fans (along with the Wizarding World). The Studio Tour tells all about the Making of the Harry Potter series and is something every Harry Potter fan should experience if possible!
There are several different tour companies that you can go with, but we just booked our tickets and bus ride through the Studio.  You can find information for tickets and bus transportation (from the train station) here.
You will need to purchase your tickets ahead of time for your tour, and it's best to get earlier in the morning. It's not nearly as crowded early on and you'll probably want to spend a couple of hours wandering around.
You can read my post about our favorite things about the Warner Bros Tour here. This is basically a huge collection of props, costumes, and creatures from the Harry Potter films.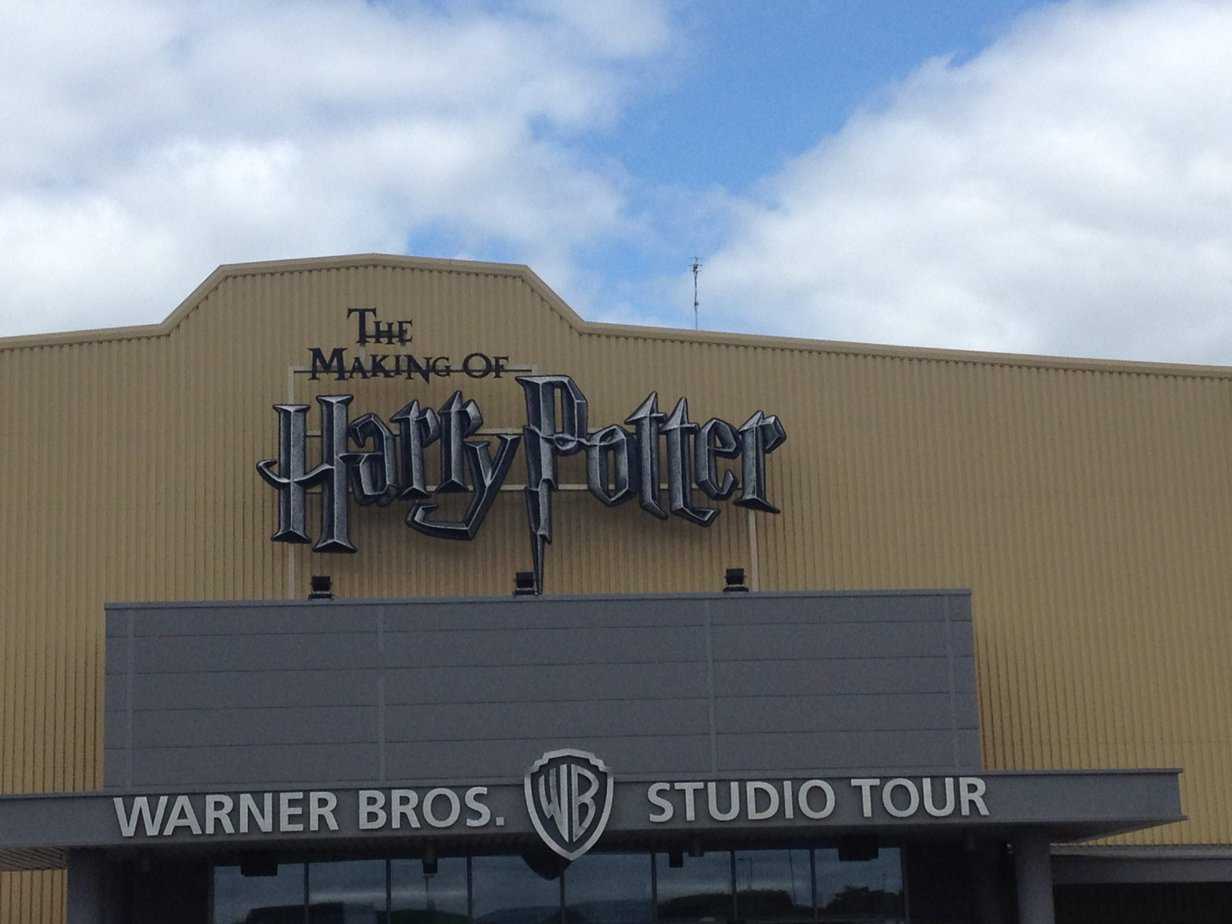 Harry Potter experiences in the United States
Surprisingly, there are a number of places to go in the United States to get your Harry Potter fix. The most obvious choices, of course, are the Wizarding World in either Orlando, FL or Hollywood, CA.
But, beyond the Wizarding World, there are a whole host of opportunities to experience Harry Potter around the United States! I have a whole article you can read here.
A few experiences from the article that stood out to me:
Blackburn Academy of Magical Arts
Located in Utah, you can take classes, attend a feast, or even attend a summer camp here! If you're heading out West, you should definitely take a look at the Blackburn Academy. You can learn more here.
Quidditch US Cup
Another fun Harry Potter experience is to attend a Quidditch match! If you've never been to a Quidditch match before, I've got a great article about what to expect when you go. (You can read that here)
The tournament takes place in different places each year, so you'll want to check their website (here) to find out where to go to watch a match. This year it was in Texas, but prior to that, it was in Orlando.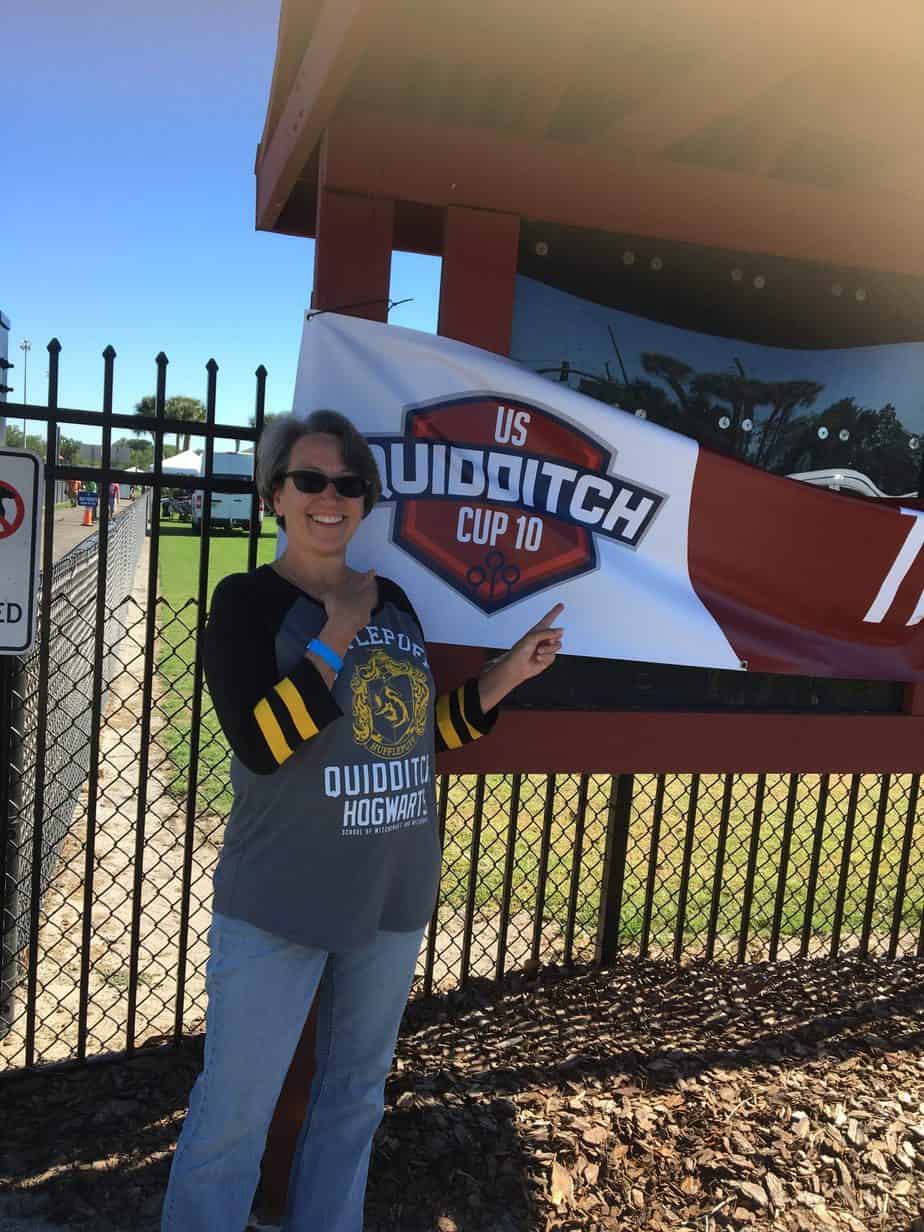 Other parts of the world
Harry Potter: the Exhibition
This is the traveling tour of Harry Potter props and memorabilia. It has been on tour for over a decade and is currently in Valencia, Spain. We saw the Exhibition when it was in Orlando one year, and it is really amazing!
You will get to see props, costumes and various pieces of the Harry Potter world that normally aren't seen! If you are anywhere near the Exhibition, you should definitely check it out! You can check their schedule here.
Livraria Lello Porto
Did you know that J.K. Rowling lived (and taught) in Porto, Portugal in the early 1990s? One of the places she visited was the Livraria Lello Porto Bookshop. It's no wonder she loved it, it is absolutely magical!
This bookstore is said to be the inspiration for the staircases in Hogwarts. And you know how magical they are! And, if you're a fan of bookstores like I am (and apparently Ms. Rowling), then you'll definitely want to check out Lello Books if you're in the neighborhood!
College of Wizardry
While I'm sure the location is a greatly guarded secret, what we do know is that the College of Wizardry is in Poland. This is a Live Action Role Playing (LARP) experience at its finest! Whether you have participated in a LARP before or not, don't let that stop you from joining your fellow students (or professors) at this amazing castle.
Set in the Czocha Castle, you get to stay in the castle, dress the part of either a student or professor, take classes, and just immerse yourself in Harry Potter fun for a few days! It sounds like an amazing experience!
The next event is in November of 2019. You can find more information here.
Harry Potter Experiences around the world
As you can see, it doesn't matter where you are or where you're going, there are both Harry Potter fans and Harry Potter experiences all around the world just waiting for you!
So, even though the owls delivering your Hogwarts letter apparently got lost along the way, you can still experience some Harry Potter magic all around the world!
Make sure you grab a copy of the Harry Potter Bucket List and start marking experiences off!

Other Articles You Might Enjoy
20+ Harry Potter Vacation Ideas in the USA You'll Love
9 Harry Potter Moms ~ The Good, the Bad and the Unusual!
Road Trip Checklist for the best family vacation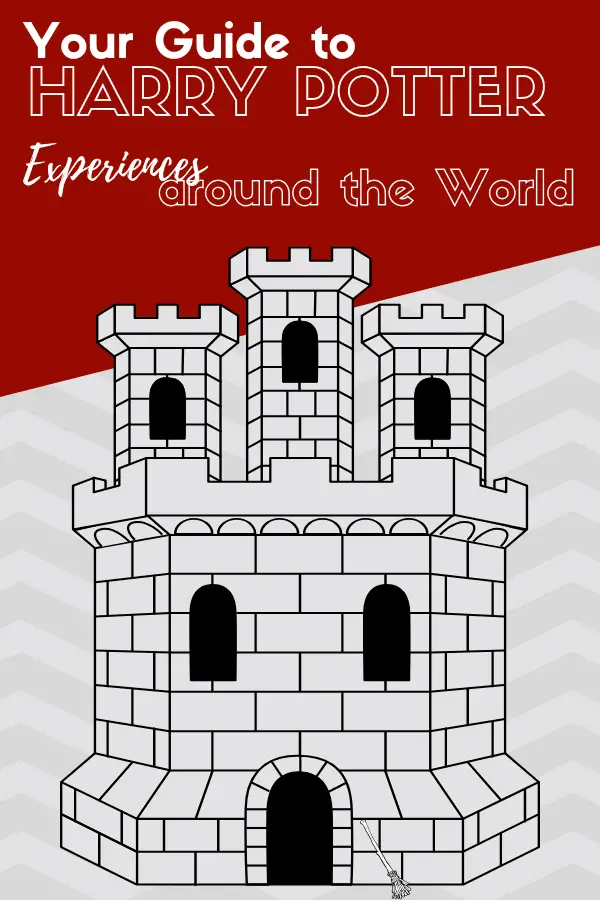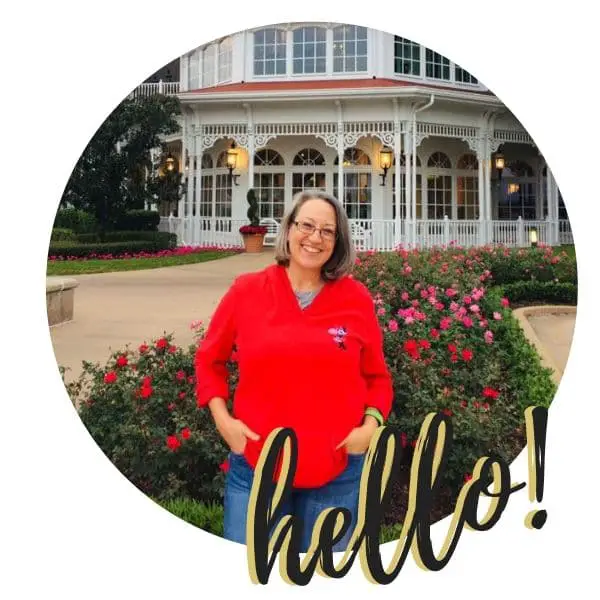 Becki is the author and founder of A Book Lover's Adventures. She has a degree in elementary education, has worked and volunteered in libraries for years, and spent several years in the travel industry. All of this has led to a love of books and travel. Becki loves to share her love by finding literary escapes to share!