Iceland Stopover | How to Plan to Get the Most Out of it!
You've no doubt heard about the stopovers offered by Iceland Air. If not, here's the rundown on it.  If you are flying to or from the US or Canada to Europe on Iceland Air, you can stopover in Iceland for up to 7 days at no additional cost (for flight). But, you might be wondering if stopping over in Iceland is even worth the time and money?!
We found that our flight to Europe was cheaper going on Iceland Air and stopping over.  But, I'm sure we spent all our savings in Iceland! Which, as it turned out was a pretty great deal! We definitely felt like an Iceland stopover was well worth both our time and money!
So, if you are looking to head to Europe this Summer, it might be worth checking Iceland Air and see if an Iceland Stopover is in your future!
4 Tips For Your Iceland Stopover
Once you get to Iceland, there's so much to see and do, it's hard to know where to start!  Here are 4 Tips to Get the Most out of your Iceland Stopover
1.  Do your Research!
Iceland is a new and mysterious land!  At least, that's how it felt for us when we were thinking of visiting there.  I didn't know anything about Iceland or what there would be to see/do there.  So, I did what I always do when I need to figure something or somewhere out, I headed to the library and did some research.  Two of the books that I found most helpful were: Names of the Sea by Sarah Moss and Top 10 Iceland (Eyewitness Travel Guide).
Names of the Sea, by Sarah Moss
The first book, Names of the Sea, is a memoir of an English woman's experiences with Iceland: "Sarah Moss had a childhood dream of moving to Iceland, sustained by a wild summer there when she was nineteen. In 2009, she saw an advertisement for a job at the University of Iceland and applied on a whim, despite having two young children and a comfortable life in Kent. The resulting adventure was shaped by Iceland's economic collapse, which halved the value of her salary, by the eruption of Eyjafjallajokull and by a collection of new friends, including a poet who saw the only bombs fall on Iceland in 1943, a woman who speaks to elves and a chef who guided Sarah's family around the intricacies of Icelandic cuisine."
This book gave me an idea of what life in Iceland was like.  Granted, this book is set a few years ago, but the landscape images and food are still very much the same.  It was really helpful to me to have some familiarity before heading over!
Top 10 Iceland
The second book, Top 10 Iceland, was my go-to book for actually planning our trip!  In this book, I was able to see what the most popular sights were for Iceland and from there we started devising our plan.
Here are a couple more that have come out since I went to Iceland:

Travel Tip:  Know what you want to see before you start planning the details of your trip! You can read about our favorite things to see in Iceland here!
What to do During Your Iceland Stopover
Waterfalls
Black Beaches
Geothermal spa/pools
Fishing Villages
Bookstores (Icelanders are very bookish!)
Knitwear (Icelandic wool is very popular!)
Glacier
Bird watching
Volcanoes
Northern Lights (depending on the time of year)
Traveling the Ring Road is a good way to see a lot of Iceland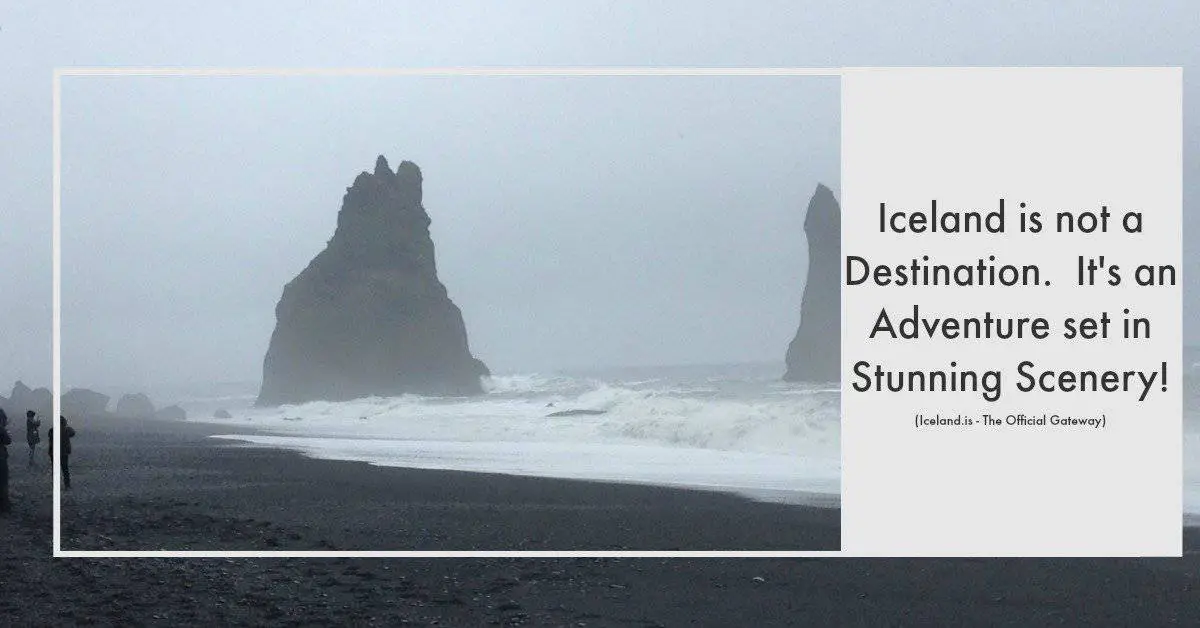 2.  Plan a Relaxing First Day!
If you've ever traveled overseas, or even coast to coast, you know that the first day after flying is hard!  I think this is especially true when traveling overnight and getting to your destination early in the morning!
If you're coming from the US, you will probably land in Iceland at around 6:00 am.  Knowing that we would be exhausted on that first day, I kept our plans pretty low-key!
The plan for the first day of our Iceland stopover had been to wander around Reykjavik (the capital city) and then go to Blue Lagoon in the afternoon for the geothermal spa and dinner.  A nap wound up knocking out the plans to see the city, but Blue Lagoon wound up being the perfect way to spend our afternoon and evening!  Of course, if you only have one day, then definitely see as much as you can!
Ideas for a Relaxing First Day
Arbaejarlaug Swimming Pool – Open year round, this pool is a fun way to burn off some energy or relax after a long travel day!  Perfect place to head to with kids!
Arbaer Open Air Museum – If the weather is nice, you'll enjoy wandering around this outdoor museum.  It was a working farm until the mid-1950s.  There are 20+ buildings to wander around and it's just a beautiful spot to see.
Hallgrimskirkja – This is the impressive and beautiful cathedral in downtown Reykjavik.  You can see it from almost anywhere in the city!
Bookstores – There are several bookstores that are well worth your time in downtown Reykjavik.  Iceland is a very bookish country!  Not only do they enjoy reading, but a large portion of their population has actually published a book!
Blue Lagoon Geothermal Spa – This is a pricey, but lovely way to spend some time!  You do have to book in advance, but you can get transportation pretty easy to take you there and pick you back up.  We ate at their LAVA restaurant.  It was probably the best meal I've ever had!!
3.  Use Tours to See the Most!
There are a LOT of tour companies in Reykjavik!  You can easily find one that fits your needs.  So, if you only have a short amount of time on your Iceland stopover, don't be afraid to use a tour to get the most out of your time there.  Make sure you book with a company that has a good reputation.  You can look on Trip Advisor and read other travelers reviews to make sure you get a good company.  Some of the more popular tours:
The Golden Circle Tour – This is the most popular tour.  On this tour, you'll see a waterfall, hot springs, and a national park!  And, since it's only a half-day tour, you could combine it with something else!
South Coast Tour – This tour takes you along the southwestern coast of Iceland.  You will see waterfalls, black sand beaches, a glacier, and a fishing village.  This tour is usually a full day.
Northern Lights Tour – This is only during winter.  And, since you need full dark and a clear sky, it might be tricky to book this one too far in advance.
Some of the other unique things you can do while in Iceland include:  Climbing inside a volcano, hiking on a glacier, or snorkeling between two continents, or swimming with whales!
There are so many things to see and do in Iceland, the hard part will be narrowing down what you want to do!
Travel Tip:  Iceland is expensive, so get the most for the least on your tours!  Pack snacks for the long days and bring a water bottle!
4.  Try the Local Food!
Iceland is a Scandinavian country and full of interesting and different foods!  There is a lot of seafood, but there is also a lot of other great food to try.  Here are a few of the foods you might want to try.
I can say without a doubt, that some of the best food I've ever had while traveling we had during our Iceland stopover!
Lamb – We had lamb at a couple of different places, and it was delicious!  You will see sheep all over the island.  They are used for their wool and their meat.
Skyr – I'm not exactly sure how this is pronounced, but I had it for breakfast each day.  It is a dairy product that seems similar to yogurt, but it's actually a soft cheese.
Fish – Being an island, Iceland is surrounded by fishing waters!  Fishing is a huge part of their lifestyle and you'll find fish on most menus around the island.  There are many different types, so try a few!
Icelandic Hot Dog – Slated to be the best hot dog in all of Europe, the Icelandic hot dog is quite popular.  It is typically made from lamb, which I'm assuming is why it's so good!  Try it all the way, the sauces are part of what makes it so special!  My husband and son tried one and thought it was quite delicious!
Controversial, But Worth Trying
Horse – This was one we hadn't read about, but Icelanders raise horses the way we raise cows.  There is a special breed of horse that does well on Iceland so you will see them all over the island.  It's hard to imagine eating a horse, but try it ~ it was quite delicious!
Whale – This is probably rather controversial.  Whaling is something that is highly protested around the world, but it is still legal in Iceland.  The rules and regulations are pretty stringent from what we heard.
You will find plenty of different foods to try ~ not all of them will be to your liking, I'm sure.  We didn't see the fermented shark or boiled sheep's head, and I have to say, I was okay with not finding them!
Planning Your Iceland Stopover
Hopefully, you can see that even a short stopover in Iceland would be well worth your time!  There is so much to see and do there, it's bound to be an adventure.  You can get the most out of your short time in Iceland by following these 4 Tips:  Do your research, Plan a Low Key First Day, Use Tours to See as Much as You Can, and Try the Food!
The magic of that beautiful country will no doubt captivate you, as it did us!  We are already trying to figure out how to get back and see some more of that beautiful country!
Other Articles You Might Enjoy
Our Iceland Stop-Over Adventure ~ Top 10 Favorite Things!
Backpack Travel ~ Travel Light and Easy with a Backpack!
9 Best Beaches for Family Vacations You'll Want to Visit
5 Tips For Traveling with Teens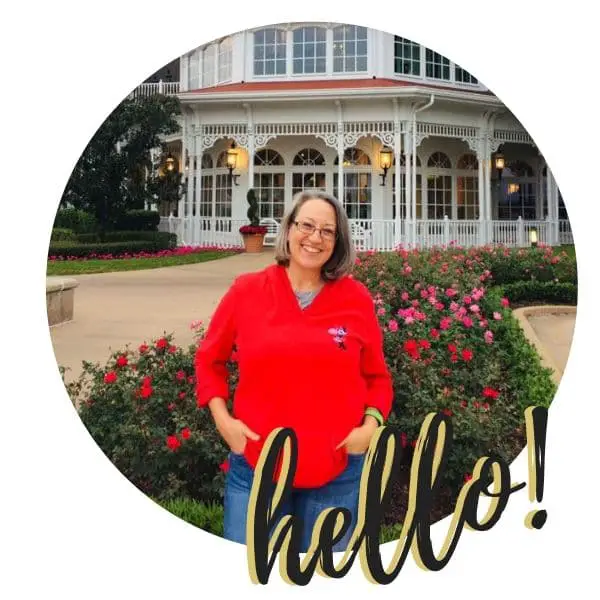 Becki is the author and founder of A Book Lover's Adventures. She has a degree in elementary education, has worked and volunteered in libraries for years, and spent several years in the travel industry. All of this has led to a love of books and travel. Becki loves to share her love by finding literary escapes to share!