20+ Useful Harry Potter Products You'll Want to Buy
Around our house, we are big Harry Potter fans. But, I've discovered as I've been trying to declutter over the past few months that a lot of the Harry Potter products that we have are pretty useless! I mean they are fun and some of the items I really like, but in general, they just take up space and don't really do anything for me!!
So I decided on a different approach to my Harry Potter love. Find things that are useful, and enjoy them! So, what makes an item useful in my estimation? Well, if it has a purpose that isn't just sitting on the shelf collecting dust! It must be something I can use – more than once!
So, in case you are wondering what should I get a Harry Potter fan? I wanted to share with you my fabulous list of useful Harry Potter products that I found out there in the fabulous internet world!
And, if you (or your Harry Potter fan) happen to be a puzzle fan, you'll want to check out these 28 Harry Potter Puzzles!

My List of Harry Potter Products
So, here's my list of useful Harry Potter products that I love. You'll find Harry Potter kitchen accessories, Harry Potter travel accessories, clothing, and some fun miscellaneous Harry Potter items.
Harry Potter Kitchen Accessories
I have a set of these glasses and love them! And, I love that there is one for each of the houses. These are perfect to drink your butterbeer out of at your next party!
These glasses are well made, but I recommend hand washing them to retain the images as bright and beautiful as they are.
I love this clever and unique Harry Potter cookie jar! Not only will it look fabulous on your counter, but it is a practical and useful Harry Potter product!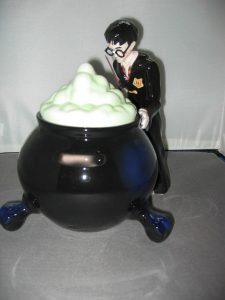 These Spice jars are fun Harry Potter kitchen accessories. You can store your potion ingredients (or spices) in this great set of ceramic spice jars!
Each is adorned with a Hogwarts House symbol – Gryffindor, Hufflepuff, Ravenclaw, and Slytherin.
I'm a big tea fan, so I actually use teapots! I love this one with the Maurader's Map on it!
The perfect accompaniment to go with the teapot above. This trio of teas will take you to Hogwarts. A variety of delicious teas perfect for any tea lover.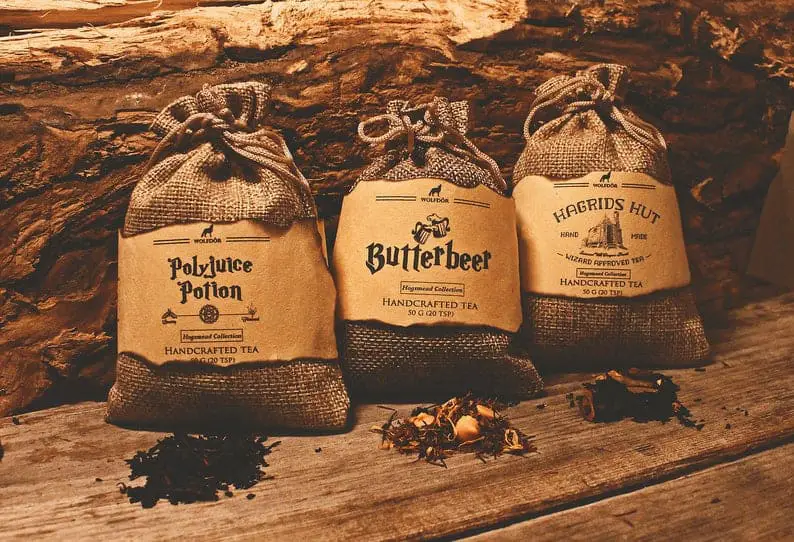 Whether it's Christmas time or just plain ole cookie time, this Ann Clark set of Harry Potter cookie cutters are perfect for any wizarding fan! And, as a bonus, this set includes a recipe booklet.
Who doesn't use wooden spoons? You'll love these super practical Harry Potter kitchen accessories. They'll look great in any kitchen.
This would make a fabulous gift to any Harry Potter fan! Such a perfect way to finish off any kitchen. Perfect for a bridal shower, wedding gift, housewarming or even Christmas!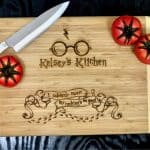 I'm a big fan of cloth napkins, we use them daily in our house, and these are just fabulous! Be eco-friendly while enjoying your Harry Potter cloth napkins!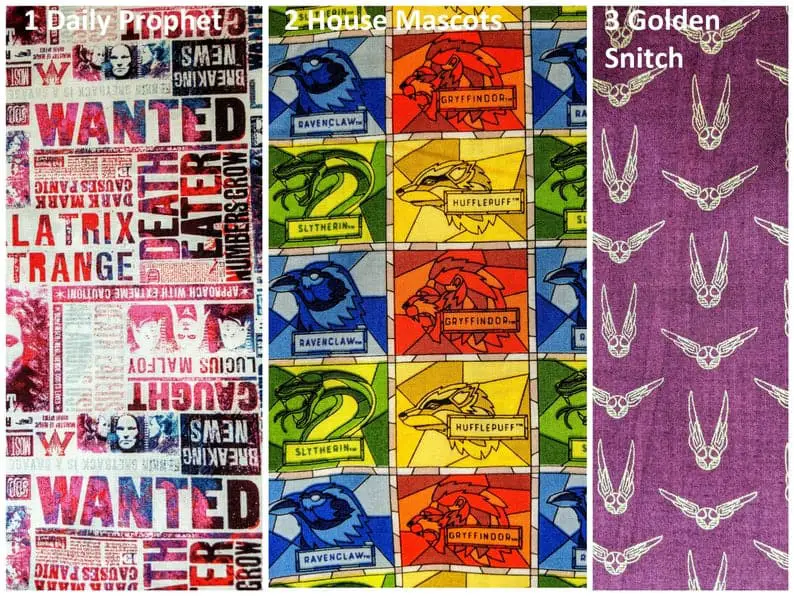 Another beautiful and useful Harry Potter product for you. These coasters are absolutely perfect! Harry Potter Coasters high quality finish made with real pages from the book!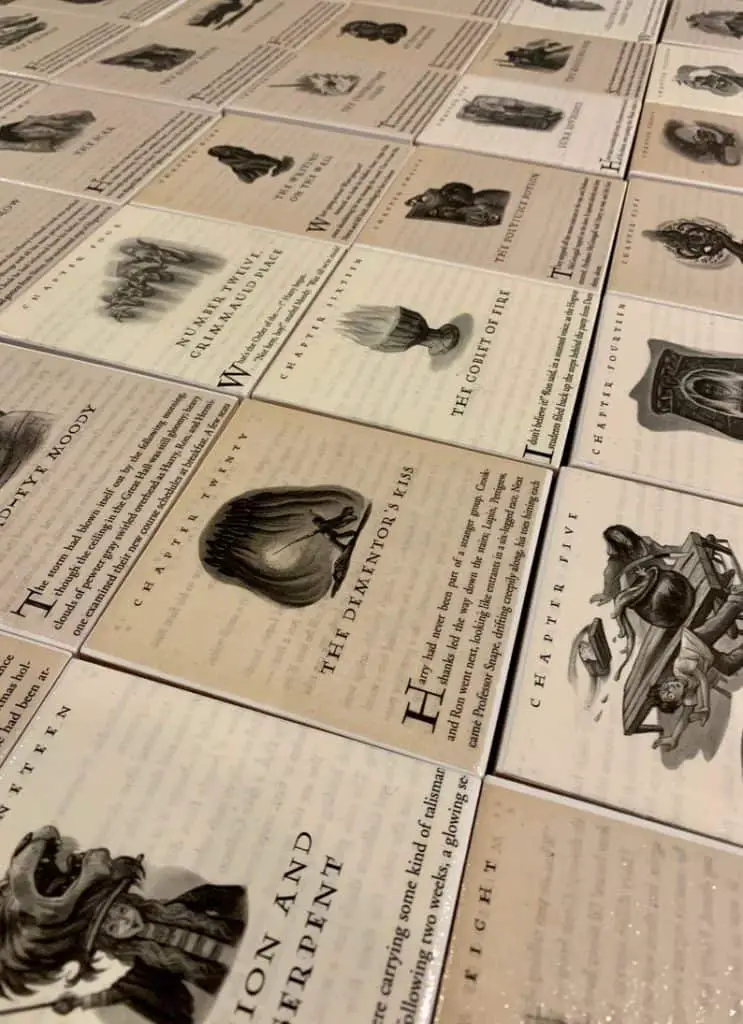 Harry Potter Travel Accessories
There are a lot of really great Harry Potter products for travel, so I tried to find some of the more unique ones! One of our favorite Harry Potter trips was to the Warner Brothers Studios.
Travel in style with these great Harry Potter cosmetic bags.
Everyone needs a cosmetic bag while traveling, so why not have one you love!
These luggage tags are wonderfully unique and a beautiful way to show your love of Harry Potter while traveling. Grab one of these beautiful Harry Potter luggage accessories before your next trip.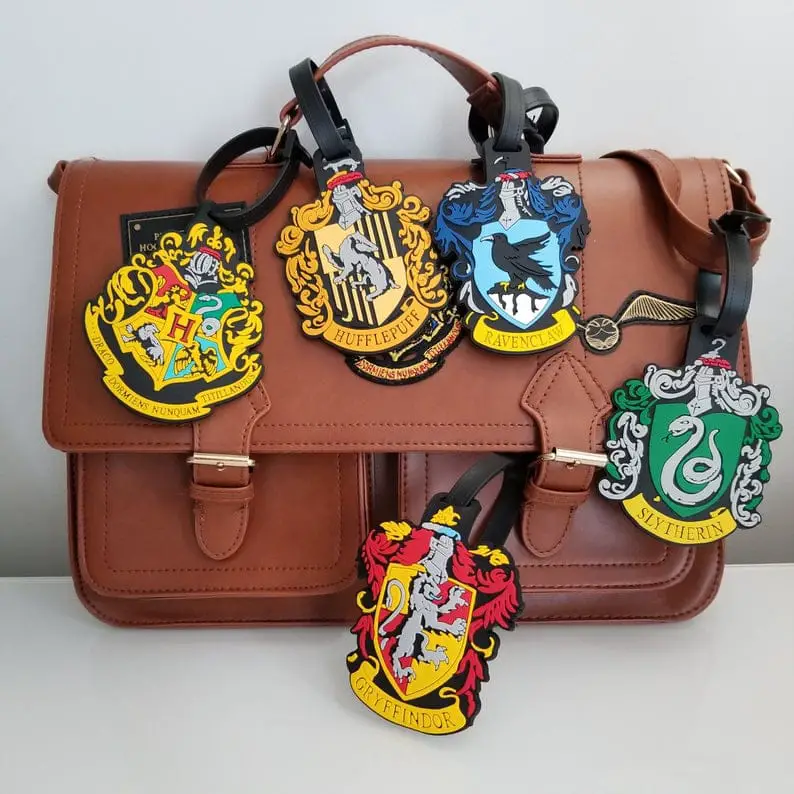 I usually forget to throw a sleeping mask into my carry-on when you're traveling. But, it's such a great thing to have when you need it. So, that makes this sleeping mask the perfect Harry Potter travel accessory, and it would make a great stocking stuffer or birthday present!
I love this key ring! Your ticket on the Hogwarts Express!! If you have a teen who is getting ready to drive or maybe heading off to college, this would be an awesome stocking stuffer!
I've never had a Passport cover, but I really like this one. If Hogwarts is your home, then this might just be the passport cover for you!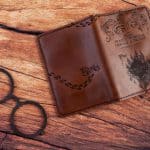 Harry Potter Clothing
Probably the easiest Harry Potter products to use are clothes! I wanted to share some Harry Potter clothing ideas that went beyond just a tee shirt.
I absolutely adore this Harry Potter purse. The size is good, not too big, not too small. The details are fun, check outt he little owl and letter charms!
A good bathrobe is always a perfect choice. In classic black, this will be a favorite for pretty much anyone.
These are more loungewear than pajama's in my book, but either way, they look perfectly comfortable! If you like lounging in comfy clothes, this is the set for you!
These sweaters are absolutely perfect! I've always wanted a Weasley sweater for Christmas, and now you can get one! Won't be made by the wonderful Molly Weasley, but you'll still love it!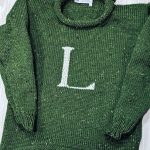 This handmade Harry Potter Rucksack/Computer bag will be your new favorite! It comes in a variety of colors. I was given this bag for Christmas and I absolutely love it. It is well made and sturdy!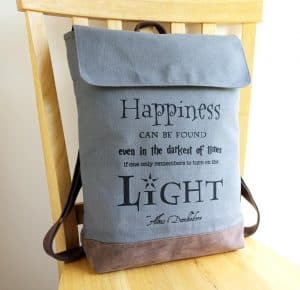 Miscellaneous
I'm in need of a new umbrella and this one is so fun! Nice and big and it has the Maurader's Map on it!
We have a lot of cozy blankets all around the house. If you're one that enjoys cuddling up with a good cozy blanket, you'll want to check this out!
Along with the throw blanket above, I think this beautiful quilt is probably one of the most useful Harry Potter products on this list! How gorgeous would this look on yourj bed?!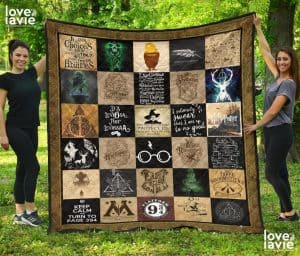 I had seen a tutorial on how to make a DIY Alohamora Key Rack. But, I didn't make it and it wasn't this cute! If you like a spot to hang your keys, this is pretty perfect!
Subtle, useful and cool! Show your Hogwarts house love with a Ravenclaw, Slytherin, Gryffindor or Hufflepuff camera strap!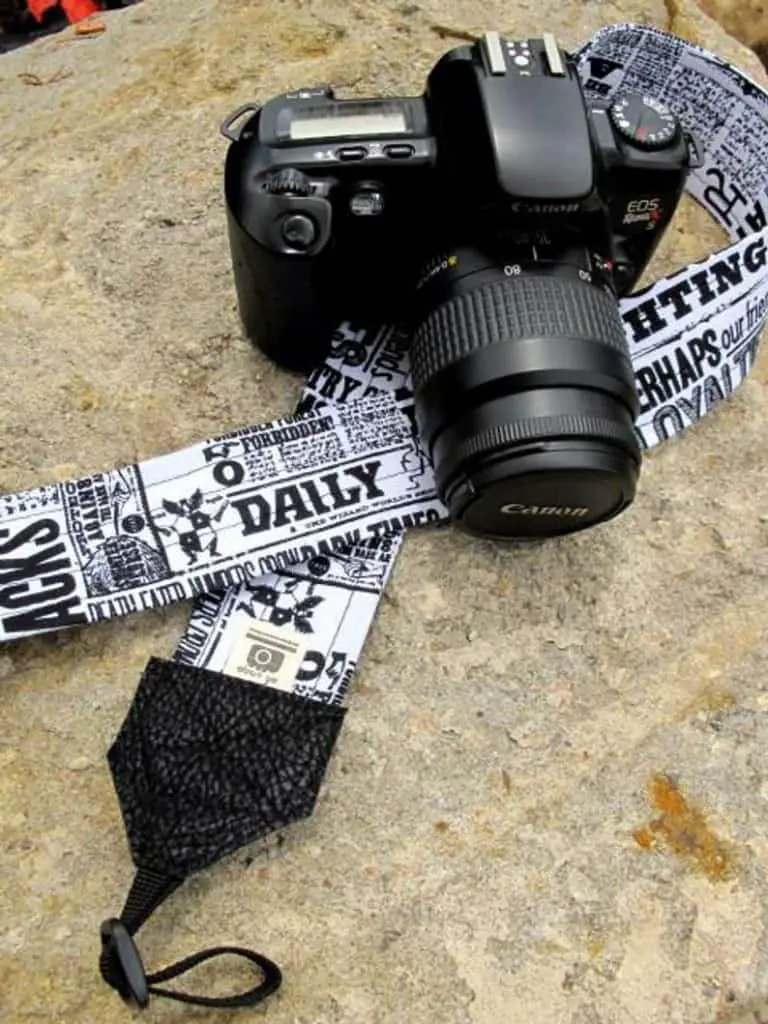 This is one of the coolest Harry Potter products I've seen! Black leather and very cool looking. If you want a super unique Harry Potter item, this is it!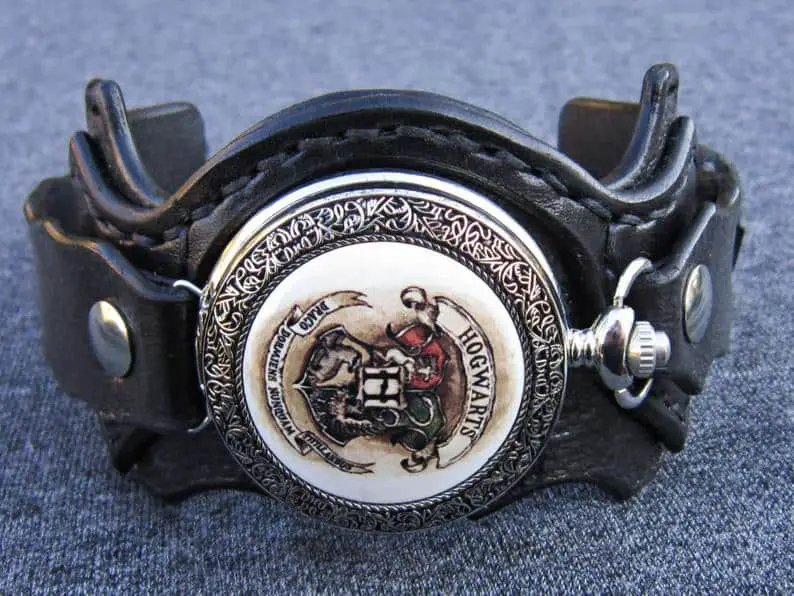 Inexpensive, fun and useful! This is a great gift idea for any Harry Potter fan!
Perfect for any bedroom or dorm room, show off your Hogwarts House with pride! A perfectly useful Harry Potter product!
Harry Potter Products for everyday life!
As you can see, there are a lot of fabulous Harry Potter products that can be useful and fun! There are some seriously clever folks out there creating Harry Potter products that are pretty much artwork! And, since I'm not that artistic, I love that others are.
I love that you can enjoy your fandom in so many different ways! Between the kitchen items that you can use every day, the travel items that are fun for when you hop on a plane, or clothes that you can show your love of Harry Potter with, hopeful some of these useful Harry Potter products will find their way into your house!

Other Articles You Might Enjoy
Harry Potter Warner Bros Tour London ~ 10 Reasons to Visit!
Harry Potter Gift Ideas ~ Muggles & Wizards you'll love these!
Harry Potter books in order – all 20!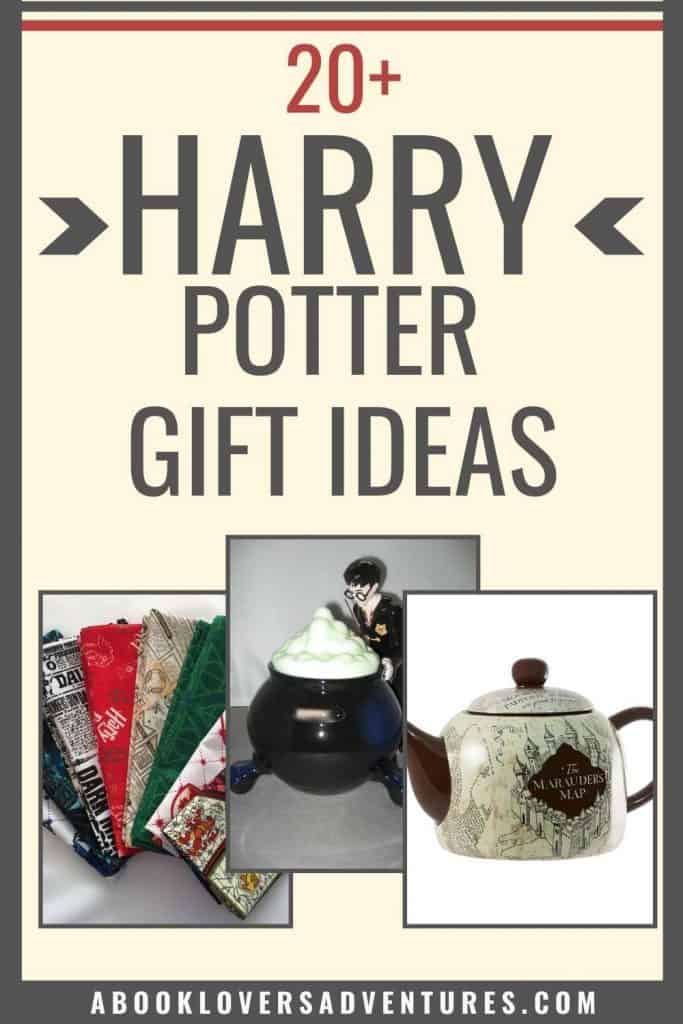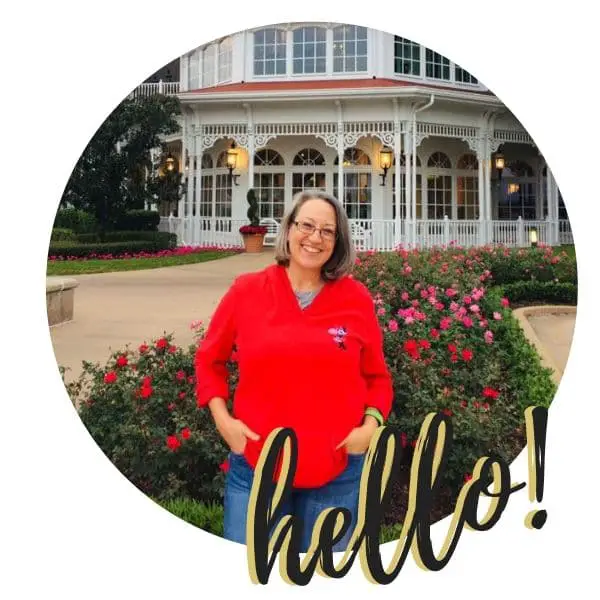 Becki is the author and founder of A Book Lover's Adventures. She has a degree in elementary education, has worked and volunteered in libraries for years, and spent several years in the travel industry. All of this has led to a love of books and travel. Becki loves to share her love by finding literary escapes to share!