Fun Things to do on Long Island, NY & Where to go
Hometown Tourist Project Week # 16 – Long Island, New York
Welcome to my Hometown Tourist Project!  Each week we will be treated to a new blogger giving us a tour of their hometown.  Throughout the year we will be going all over the country and even up into Canada!  Today I am pleased to introduce you to Harmony who blogs at Momma To Go.  Harmony's blog is an online lifestyle magazine focused on travel, fitness and parenting.   But, today Harmony is going to introduce us to her hometown of Long Island, NY and share with us all the fun things to do on Long Island !
** This article contains affiliate links for your convenience.  If you make a purchase through one of these links, I will be minimally compensated at no charge to you! **

Fun Things to do in Long Island
By: Harmony
The Great Gatsby, the Hamptons, Billy Joel, Bagels, Pizza, Jersey Shore vibes, Big Hair, and bad accents. People usually have a pre-conceived notion of The Island where I live – for better or worse. The good, bad and the ugly. But I call it home and I'm excited to share the best of my hometown with you!
I live on the south shore of Long Island. And yes, it's an actual island. And it is a long island – the island is about 20 miles wide and 114 miles long (yeah they make us learn those stats in school). Long Island is located to the east of New York City. It is surrounded by the Atlantic Ocean on the South and the Long Island Sound on the North. Across the sound is Connecticut and on a clear day, you can often see all the way across!
I live on the South Shore. My house is about a block away from a canal, which then empties into the Great South Bay, which separates the island from the barrier island beaches. My town is made up of several peninsulas that jut out into the bay. Needless to say, being able to go out my front door, for a long run with the smell of sea air is one of my favorite things about where I live!
I have lived on Long Island most of my life. After 10 years of living in New York City, my family moved back to Long Island 4 years ago. Although I grew up here, in the last four years I have really begun to appreciate all of the things that make this area so special to live!

What's So Great About the South Shore
So what is so great about living on the South Shore of Long Island? I mean besides the best pizza and bagels you will ever have? Keep reading! I'll share with you all the fun things to do on Long Island!
Beaches
With 118 miles of ocean facing coastline, the beach is the best part of living on Long Island! And there are beaches for everyone. If you like the ocean, big waves, surfing or boogey boarding head to the ocean beaches of Long Beach, Jones Beach or Robert Moses.
If you like to be close to the ocean, but not so crazy about the sand, you can walk the 4-mile Boardwalk in Long Beach or take a stroll on the 3-mile boardwalk at Jones Beach.
With smaller kids, or if you are looking for calmer waters head to the beaches along the sound. Here the beaches are rockier than on the ocean beaches but the water is much calmer. Head up to Sunken Meadow beach in Huntington, a childhood favorite of mine.
If a posh scene is what you are looking for, head out to the Hamptons, on the east end of Long Island. Famous for being the summer playground of the rich and famous, the Hamptons provide great beaches to see and be seen!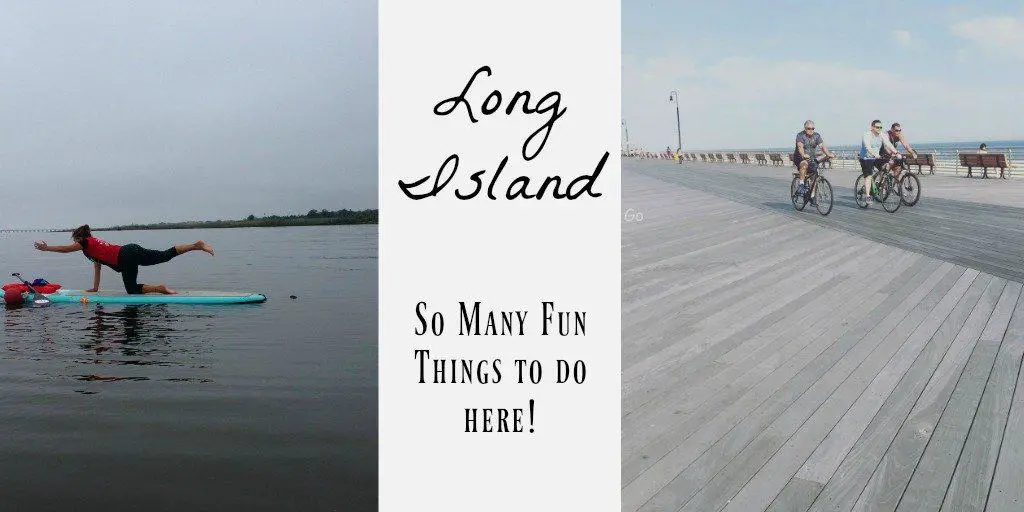 Water sports
Being on an island, its natural to say here you can find any water sport your heart desires. Catch a fishing boat for a day at sea, rent a Jet Ski or boat, or go paddle boarding or kayaking! I personally love Stand Up Paddle boarding and try to take a SUP yoga class as often as possible!
Last summer I took surf lessons for the first time and I am hooked! I can't wait to go next summer and I am definitely signing up my kids for surf camp!
Outdoor Sports
If land sports are more your jam, the South Shore of Long Island offers great bike and running trails. My favorite bike path is the one that connects Cedar Creek Park to Tobay beach. This 10-mile (each way) trail takes you over the Great South Bay and then runs along Ocean Parkway. Even on a hot day you get great sea breezes and the views cannot be beat!
My new favorite outdoor running spot is at the Normal Levy Preserve in Merrick. When I was a kid, this area was home to a landfill, but it has been revamped as an amazing park. There is a circular trail with fitness stations. In the center there is a large hill – which is perfect both for a more challenging run and for the amazing views you will find when you get to the top!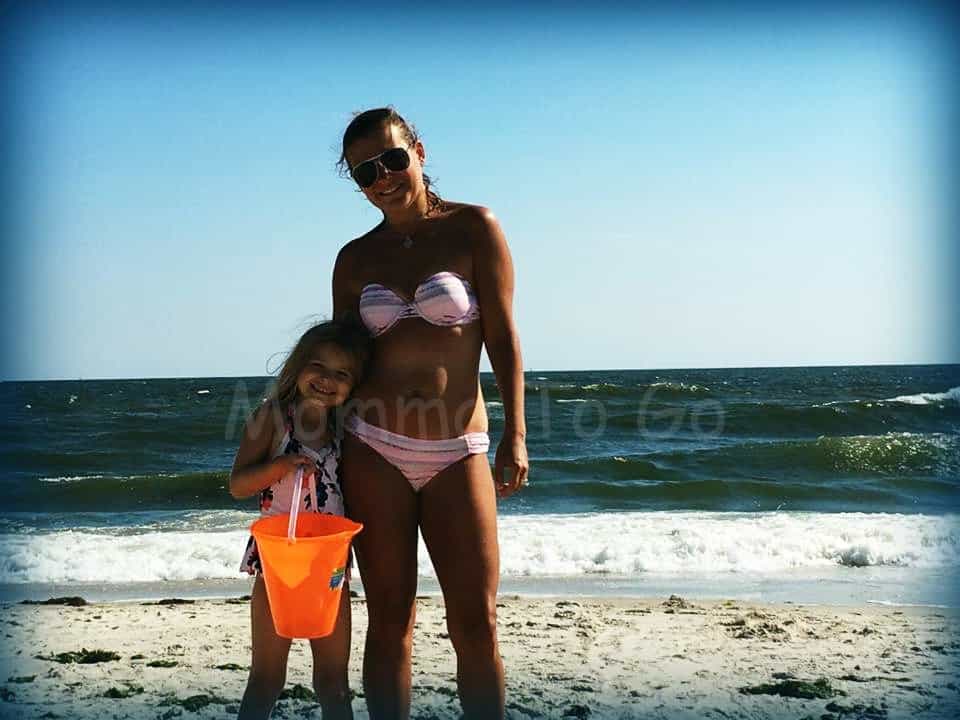 An hour to the city & the country
Now you can find beaches in lots of places. But where else can you be near the ocean, and ALSO within an hour ride to New York City and an hour drive to the country? That's right. From where I live it is a 47-minute train ride into Manhattan. I love having the restaurants, shows, shopping and culture of the city so close by!
If you head an hour's drive east, you hit the North Fork of Long Island and if you weren't paying attention, you might think you were dropped off in Napa Valley! This region has some great vineyards, wineries and tasting rooms!
Covered by farmland, the kids love heading out this way for seasonal berry and apple picking. On the North Fork, so many great bed & breakfasts and farm-to-table restaurants have opened in the last several years. These are probably not what you would typically consider when thinking of fun things to do on Long Island, but they are easily accessible and great times!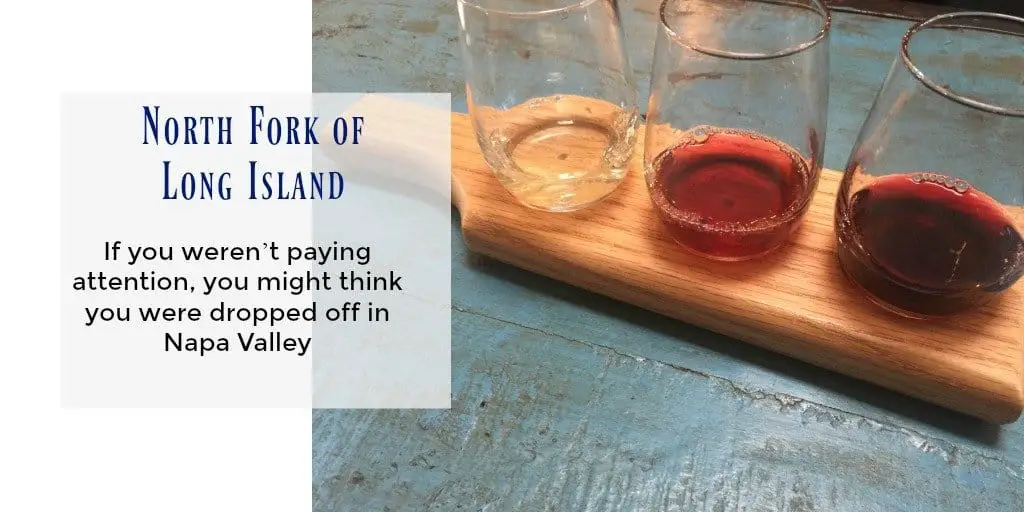 Long Island in Books
Long Island is such a hidden gem. If you can't make it out this way, you can still get those Long Island vibes from these books:
A classic!  You'll enjoy reading this one set in the roaring 20s.
This book will transport you to the posh Hamptons, the towns out on the East End. I read this book right after my son was born, so this book brings back great memories sneaking in reading during our midnight nursing sessions
Anything by Nelson DeMille
I personally loved Plum Island (which is a real island off the coast of the North Shore) and Night Fall, which is a based-on-fact novel about the plane that crashed off Long Island in 1996. I vividly remember the night this happened, all the helicopters and sirens! It just so happens that I read this book while on my honeymoon in Bora Bora.
Another Long Island writer – I loved reading That Night when I was in high school and watching (many times) the subsequent movie with Juliette Lewis.
Lots of Fun Things to do on Long Island
My guess is that the tourism industry here on the Island is still in its infancy, but as you can see there are a lot of fun things to do on Long Island!  And, with the beautiful beaches, tons to do, and close access to the city, Long Island will surely continue to grow into a hot summer destination for travelers from all over.
And yes, we really do have the best bagels and pizza you will ever eat! Have you been to Long Island?
More About Momma To Go
Last year I started my travel website, Momma To Go, to share my family's adventures and travel tips! I write about travel both near and far – and recently have been trying to share more local content. I'd love to see more people make Long Island a vacation destination!
Some Long Island posts: http://www.mommatogo.com/bedell-cellars/   http://www.mommatogo.com/greenport/   http://www.mommatogo.com/best-indoor-activities-long-island/
Let's Get Social!
You can find me on Social Media:
Other Articles You Might Enjoy
Hometown Tourist Project series
Charlotte, NC – A Quick Tour From an Insider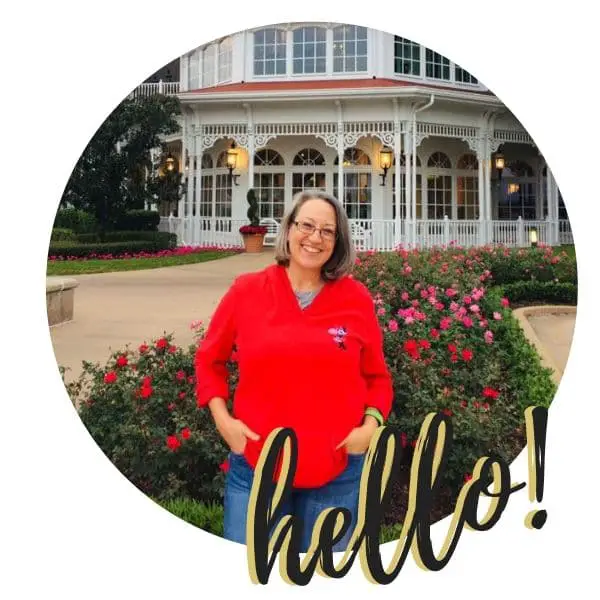 Becki is the author and founder of A Book Lover's Adventures. She has a degree in elementary education, has worked and volunteered in libraries for years, and spent several years in the travel industry. All of this has led to a love of books and travel. Becki loves to share her love by finding literary escapes to share!