Awesome Things to do in Kenosha, WI You'll Love
Welcome to my Hometown Tourist Project!  Each week we will be treated to a new blogger giving us a tour of their hometown.  Throughout the year we will be going all over the country and even up into Canada!  Today I am pleased to introduce you to Deb who blogs at Our Everyday Ruff Life.  Deb's blog is about sharing all aspects of their daily life with their beloved dogs and what they do to support their health and happiness! But, today Deb is going to introduce us to her hometown of Kenosha, WI and share with us all the fun things to do in Kenosha, Wi if you visit!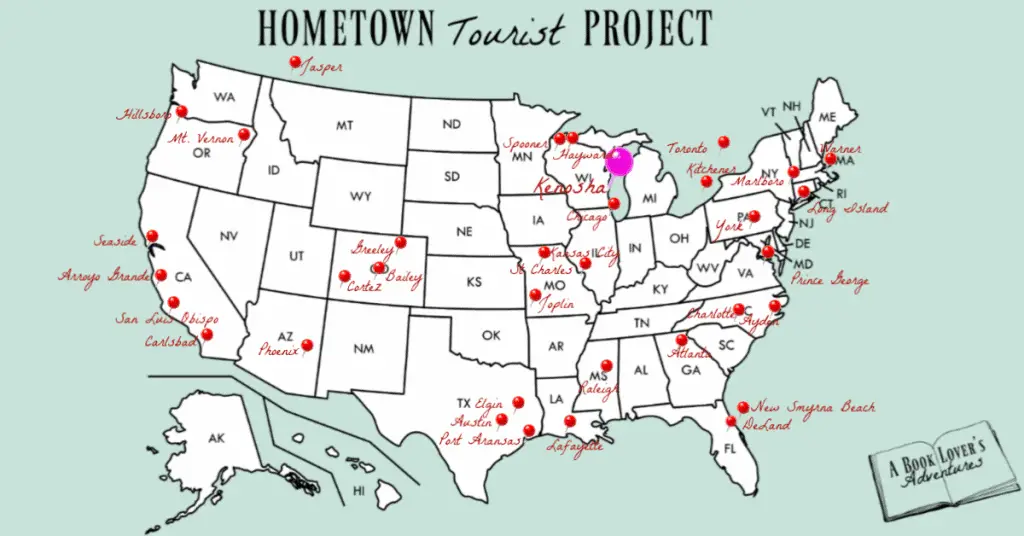 Hometown Tourist Project Week # 36 ~ Kenosha, Wisconsin
By: Deb R.
Hi, my name is Deb and I'm here to tell you about why I love my hometown Kenosha, WI.  Once you finish learning why Kenosha is a great place to live and visit, then head on over to my new under-construction blog The Progressive Pup I blog about ways to share a full life with my dogs and my efforts to support their health hoping they will longer and stronger lives.
The city of Kenosha is where I call home now and have for the past 20 plus years.  I originally grew up in a small farming town in central Illinois prior to spreading my wings and heading off to college.  College led to jobs, and a job brought me up to the lush green state of Wisconsin.  Kenosha has roughly a population of 100,000 folks, I like to refer to it as a little-big town.  A big town because it has everything and anything that you could ever ask for.  But there's also a small town feel because there are still deep roots of families who have stayed here and raised generation after generation.
Things to do in Kenosha, WI
Here are some wonderful things to do in Kenosha, WI! You can see why I love my hometown so much!
Outdoor Activities
Full of natural resources, Kenosha is nestled along the western shore of Lake Michigan.  The second largest of the 5 great lakes and the only one that is located entirely within U.S borders.  It is a privilege to be able to jump in my car on any given day and travel a few short miles to witness the sun as it rises above this breathe taking freshwater "ocean". As you can imagine people enjoy time on the water including fishing charters, sailing, speed boats, jet ski, kayaking, and windsurfing to name a few.
Beautiful Parks
When the weather is beautiful, a favorite thing to do in Kenosha is to spend time outdoors! And luckily, Kenosha also has an abundance of beautiful parks.  With over 70 city parks, Kenosha is definitely an outdoor recreation lovers dream.
One of my favorite county parks is Petrifying Springs Parks.  This park is approximately 350 acres of the park system and includes paved and unpaved hiking trails, groomed cross-country ski trails, an 18 hole golf course, sand volleyball courts, baseball diamonds, a dog park, pavilions and this year a new beer garden.   A beautiful tree-filled park with streams and rivers carving through it makes it a very popular place in the fall for photographers and leaf peepers alike.
Farming Community
Along with the lush parks and forested areas, Kenosha also has a lively farming community.  During the growing season, the Harbor Market is bustling with people selling and buying farm fresh produce, flowers, food vendors, and other handmade arts and crafts.
The fall, well the fall is my favorite season for many reasons.  The beautiful fall colors, cooler, crisper temperatures and apples!  Yes, it is apple season.  There are a number of apple orchards in the area but Apple Holler, which is about 20 minutes outside of Kenosha, is a favorite.  They have year-round activities for families as well as pick-your-own apples (over 20 varieties), peaches, and pumpkins.  USA Today ranked our Apple Holler one of the top 10 orchards in the U.S.  It's a full day of fun with a restaurant that serves delicious comfort food, a bakery and gift store, petting zoo, and the orchard activities.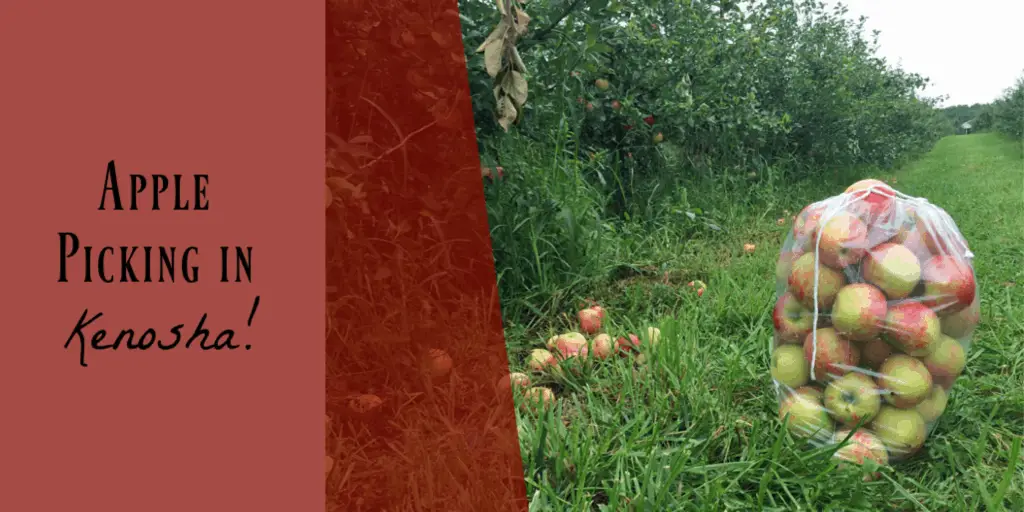 Head to the Ballpark
Another new summer favorite activity is heading out to the ballpark to watch the Kenosha Kingfish.  One of the 20 teams in the Northwood Baseball League, a summer league for premier collegiate athletes.  A newly renovated Simons Field opened in 2013 to debut this new team for Kenosha and the locals haven't stopped coming out for a night of baseball fun.  Comfortable stadium seating, diverse food and drink menu, and a good game of baseball….what more could you ask for?
Kenosha is for Foodies
One of my favorite things to do in Kenosha is eat! And since I am on the topic of food, let's dive into all my favorite places to nosh.
Best Pizza Places
Kenosha is home of a thriving community of Italian Americans and is not short of great choices for delicious pizza.  You won't find any deep dish options here.  For that, you'll have to travel a few miles south down to Chicago.  Here in Kenosha, you will find thin, crisp-crusted pizza.  And it is probably the "great debate" who makes the best pizza in town.  It all boils down to personal preference and in my opinion, you can not really go wrong at any of them.
Here are a few of the fantastic places offering pizza in town:
Burger Joints
What about a burger you say?  A favorite thing to do in Kenosha is to roll up to one of the three (yes three) drive-in burger joints in town:  Andy's, Big Star, or The Spot.  Another great debate in Kenosha would be which drive-in has the best burger.  My vote goes to Big Star but this joint is only open seasonally.  If you want the drive-in experience past Labor Day then check out The Spot or Andy's.   The Spot has a big menu to choose from.  But don't leave without having at least one order of root beer.  I'm not even a big fan of root beer but it is so yummy especially paired with all the other fried goods offered.
Breakfast Offerings
If you are more of a breakfast fan we've got you covered too.
Frank's Diner
Anyone hear of a little show called "Drive-in, Diners, and Dives"?  Frank's Diner, a unique small brick building built around a lunch car diner offers a good old greasy spoon breakfast that can not be missed if you are passing through town.  Pancakes as big as you head, a garbage plate omelet, and a salad-in-a-glass bloody mary to name a few customer favorites.  But come early because the small diner will fill up fast with locals that know a good thing.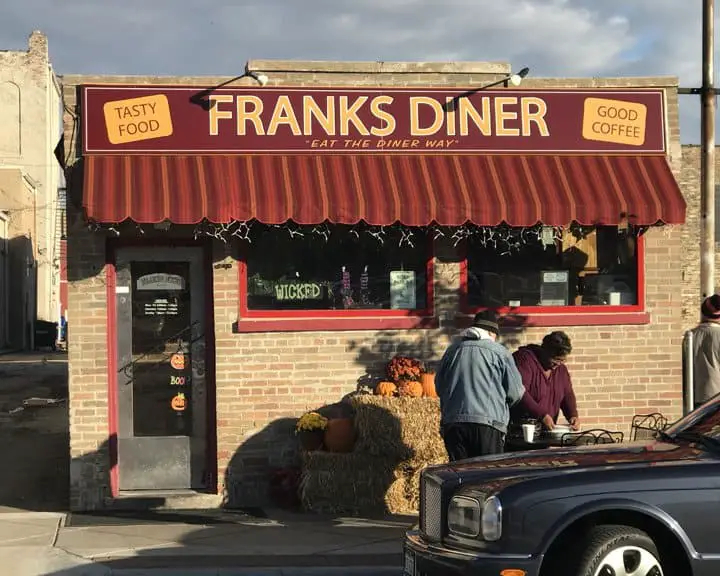 The Coffee Pot
If you can't find a stool or booth at Frank's just travel a short distance to my second favorite breakfast spot, The Coffee Pot.  Equally delicious in its own right with classics like red-eye gravy and Eggs Benedict.
Oliver's
Last but certainly not least if you don't have time for a sit-down breakfast head on over to my favorite bakery in town, Olivers.  You'll never eat another fast food chain doughnut again after eating here.  You can taste the love and dedication in the recipes that have been passed along from owner to owner. The bakery remains a staple in the neighborhood for over 70 years.
Visit my Hometown, Kenosha
As you can see, there are so many fun things to do in Kenosha, WI! Whether you just do a day trip from Milwaukee or Chicago, or come and stay a long weekend, you're bound to fall in love with Kenosha too.
Kenosha has too many unique restaurants and activities than I could include in this post.  So, you will have to just plan a visit to my hometown and discover more of what this town has to offer in every season.
Cometh by land, by water, or by air! We are perfectly situated between both Chicago to our south and Milwaukee to our north.
More About Deb
In addition to a dog lover….. Deb is a daughter, a sister,  a friend, a coworker, a teammate, a determined January woman, a "furever" student, an outdoors(wo)man, a risk taker, a dreamer, and now a blogger.
Deb wants to share her knowledge, experiences, resources, and encouragement in order to empower you to make the healthiest choices you can for the dogs in your life. Join Deb at her new blog The Progressive Pup!
Other Articles You Might Enjoy
My Surprising Day as a Hometown Tourist ~ DeLand, Florida
Unique Things to do in Toronto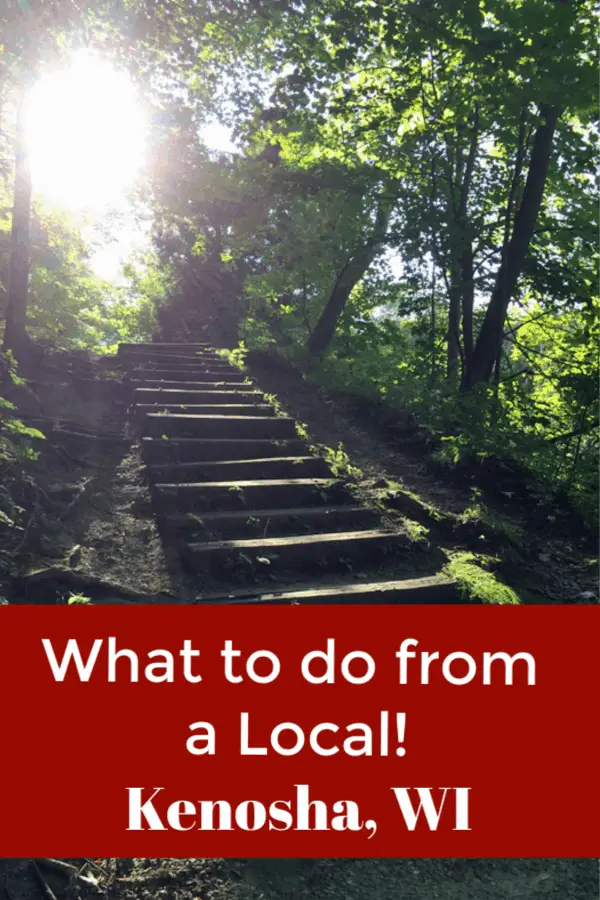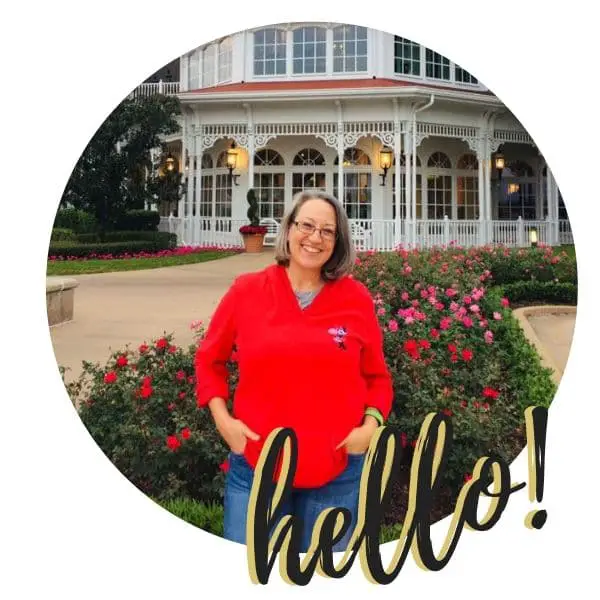 Becki is the author and founder of A Book Lover's Adventures. She has a degree in elementary education, has worked and volunteered in libraries for years, and spent several years in the travel industry. All of this has led to a love of books and travel. Becki loves to share her love by finding literary escapes to share!