20+ Harry Potter Vacation Ideas in the USA You'll Love
I'm pretty sure it's every Harry Potter fan's dream to have a Harry Potter vacation!
But, I don't know about you, but it's not always feasible to pop across the pond just to indulge our Harry Potter geekiness! So, the question is: Can I visit Harry Potter in the USA?
Well, I've got some great Harry Potter vacation destinations you may not have ever heard of for you to stick on your next family road trip! So, come with me and let's plan your Harry Potter vacation in the USA!
Related Posts
Harry Potter Feast – Make your party Magical
Harry Potter Books In Order – have you read all 20?
Harry Potter Moms – Which one are you?

Harry Potter Destinations
Of course, if you're a Harry Potter fan, the Wizarding World of Universal Studios should be on your Harry Potter destinations Bucket List and probably the first stop on your Harry Potter road trip!
You might wonder if the Harry Potter World is worth it? Well, if you're a Potter fan, then I say it is definitely worth it!
You can visit the Wizarding World at Universal Studios in both Orlando, Florida and Hollywood, California. I've only been to the Orlando one, and I have to say, it is such an awesome experience! You will definitely feel like you're visiting the places in the Harry Potter books!
Highlights of the Wizarding World
If you're planning on visiting the Wizarding World during your Harry Potter vacation, then here are some of the highlights to check out while you're there.
The train and conductor! Grab a pic with him before you get too far in.
Butterbeer!! You should try it in all six forms – frozen, hot, ice cream, cold, fudge and potted. You can read all about where to find them here.
Escape from Gringotts ride! Just walking through Gringotts is amazing, but the ride is also awesome!
Hogwarts Express! You ride from one park to the other. Keep an eye on the windows to see what's going on!
Hogwarts Castle! You'll want to go on the Harry Potter and the Forbidden Journey ride. But, if you don't like the rides that jerk you around, you can still tour the castle!
Lights on Hogwarts – you'll want to stick around and see the light show on Hogwarts at night!
Hagrid's Motorbike Adventure is new and I can't wait to try this one out!! But, I have heard that it's the best ride there. So, plan to head here first so you are able to get on in a reasonable timeframe.
There's so much to see and do just in the Wizarding World (not to mention the rest of Universal)!
So, when someone asks the question is it worth it ~ I have to say yes! It's worth checking it out and experiencing this Harry Potter destination for yourself!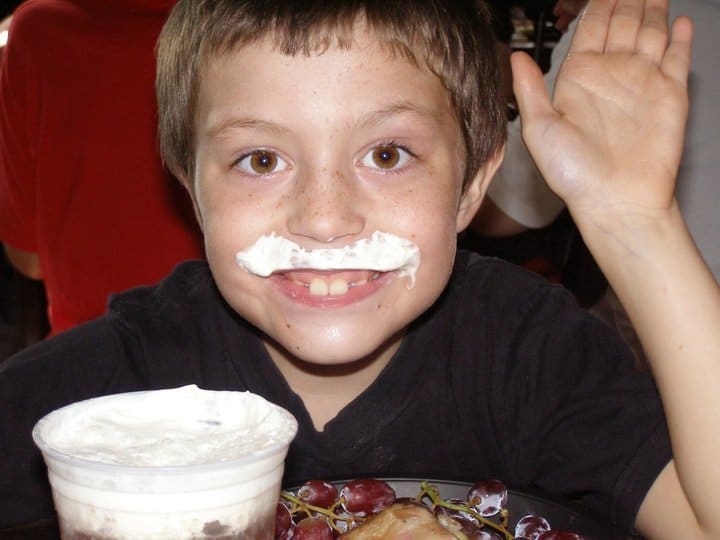 Harry Potter Vacations in the USA
Beyond the Wizarding World, there are several other Harry Potter USA destinations you should check out and try to fit them into your Harry Potter road trip (I mean, family road trip, lol)!
West Coast Harry Potter Destinations
Wizarding World – Hollywood, CA
If your Harry Potter vacation takes you to San Francisco, you'll want to book a few nights in this Harry Potter-themed apartment. It is two bedrooms and one bathroom. There are bunk beds in one of the bedrooms, so this would be an easy stop for a family! And, it's not outrageously priced!
Southwest & Northwest Harry Potter Destinations
If your travels are taking you to the Southwest part of the US, here are a few Harry Potter vacation ideas to fit into your trip:
Not only do they have coffee, but they have lots of fun gear you can come away with too!
This place is amazing! With Harry Potter-ish themed coffees and treats, you are bound to feel the magic in this shop!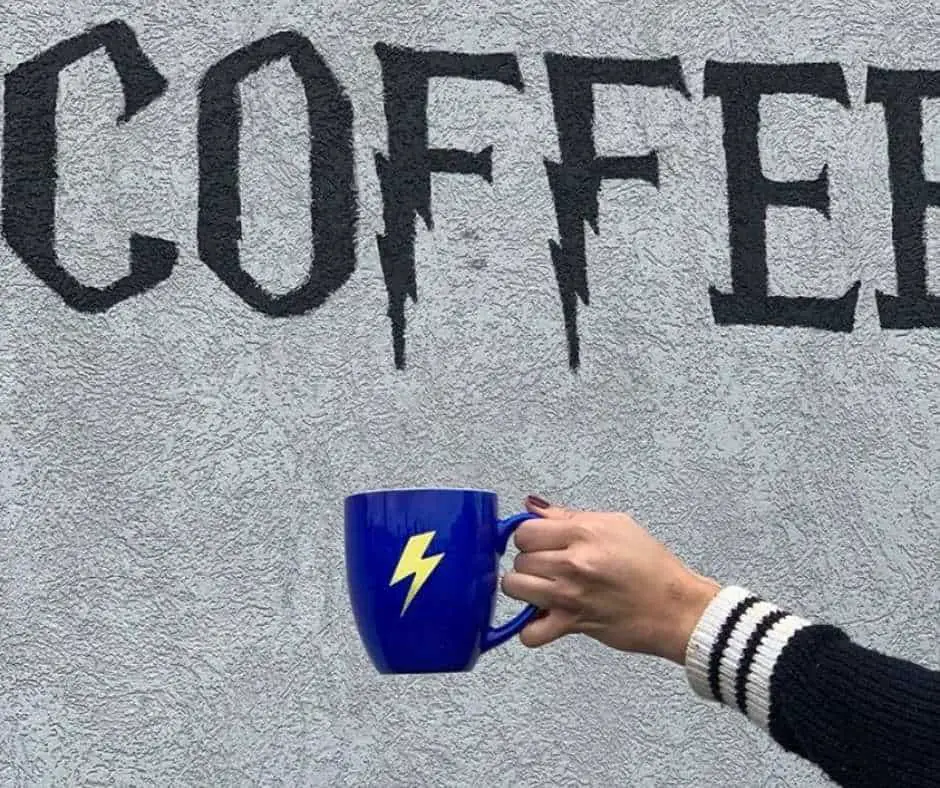 In Tempe, Arizona, you'll find the Horcrux Hysteria escape room!! How fun would this be for your Harry Potter road trip!
If you want to go to school… you'll want to check out the Blackburn Academy in Utah! This would make a great Harry Potter destination, or maybe part of a bigger road trip or family vacation.
As Harry Potter USA activities go, Quidditch is pretty darn awesome! The Quidditch World Cup moves around the US every year. One year it was in Texas.
But, for next year, you'll want to check their website to see where they are going to be.
And, even if you aren't able to catch the Quidditch US Cup, you could catch some regional games that are just as fun.
If you've never been to a Quidditch match, you definitely should work a Quidditch match into your Harry Potter USA vacation! It's a lot of fun!! Here's my article about what to expect at a Quidditch Match.
Colorado has a few different Harry Potter-themed destinations, so if you're in the neighborhood it would be a great stop for your Harry Potter vacation!
While this isn't necessarily a Harry Potter-themed coffee shop, they do have butterbeer! So, if you're in the area, it'd be worth popping in for!
Take a ride on the Hogwarts Express during their Harry Potter-themed day! If your family is into trains and Harry Potter, this would be a fun day!
The Wizard's Brunch offers a family-friendly option or an adult option. Either way, you'll feel like you're in the Great Hall with the Hogwarts gang! You can also find the Wizard's Brunch in other cities around the world. Check out their website!
At The Painted Pot in Helena, they have Harry Potter-themed pottery painting nights and summer camps!

Midwest Harry Potter Vacation Ideas
Colleges in the Midwest with a Hogwarts feel
Rhodes College – Paul Barrett Library, TN
Washington University in St Louis – Brown Hall, MO
University of Notre Dame – Basilica of the Sacred Heart, IN
University of Chicago – Rosenwald Hall, Chicago, IL
East Coast Harry Potter themed Places
If your Harry Potter vacation plans look like you'll be on the East Coast, then here are some great Harry Potter destinations for the Eastern USA.
Wizarding World (Universal Studios) – Orlando, FL
Check my review above! This should probably be part of every Harry Potter vacation in the US!
Smithsonian, National Museum of American History – Washington DC
The Smithsonian has had a long history with Harry Potter. They have had costume displays, summer camps, and film festivals.
So, I highly recommend making Washington DC part of your Harry Potter vacation and checking out what the Smithsonian has going on with regards to Harry Potter. You may stumble upon something really cool!
There are several magical festivals on the East Coast.
So, if your Harry Potter vacation is timed right, pack your robes and plan on attending one of these!
Colleges that will make you feel like you're at Hogwarts
Harvard – Annenberg Hall, Boston, MA
Arcadia University – Grey Towers Castle, Arcadia, PA
Yale University – Sterling Memorial Library, CT
Vassar College – Thompson Memorial Library, NY
Duke University – Duke University Chapel, NC
Harry Potter Themed Places to stay
This apartment is amazing looking! But, there is only one bedroom (with 2 twin beds), so plan accordingly.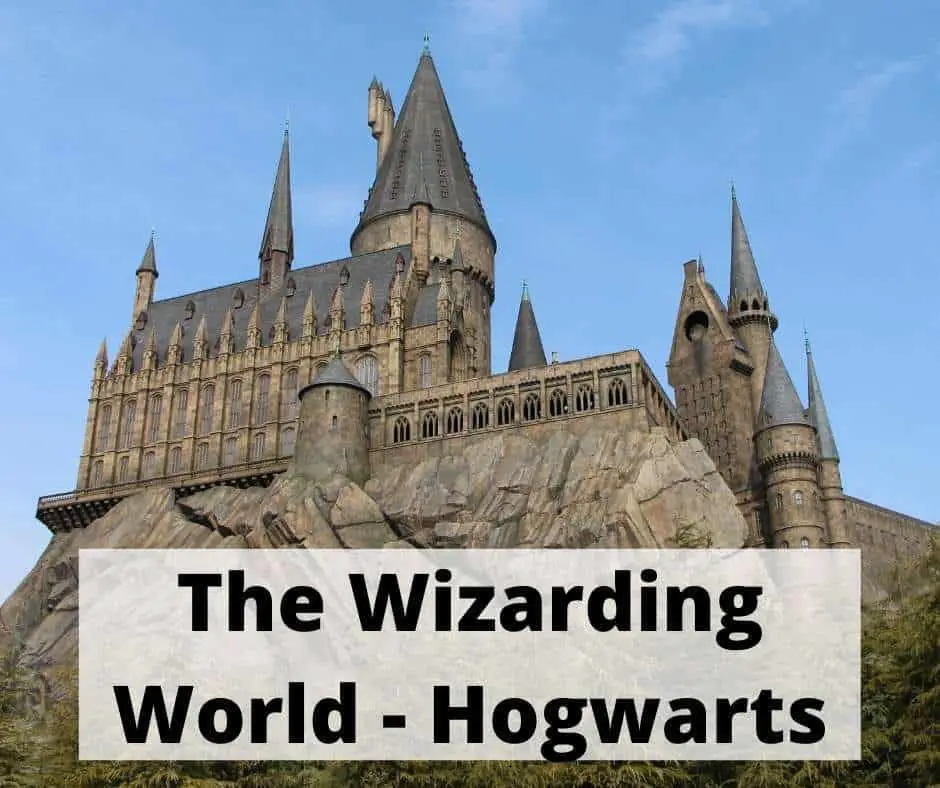 Harry Potter Vacation Ideas
Hopefully, you have gotten some great ideas for your Harry Potter vacation this summer! Whether you and your family go on a Harry Potter road trip and hit several of these Harry Potter destinations or you just want to hit one area, you are sure to have a blast!
If you're planning on heading out West, there are so many Harry Potter destinations to visit! Whether just a cup of coffee in Texas, a fabulous apartment in San Francisco or the Wizarding World in Hollywood, CA! Personally, I'd love to stop off in Utah and visit the Blackburn Academy!
Or, if you're planning on being on the East Coast, you could hit several Harry Potter destinations from Florida all the way up the coast! Of course, Orlando and the Wizarding World is probably the most popular of the Harry Potter destinations along the East Coast. But, there are a few other options if Orlando isn't on your itinerary! Washington DC is a wonderful Harry Potter destination to visit!
Whatever your plans, make it a magical family vacation and don't let the muggles get you down!
Other Articles You Might Enjoy
Harry Potter Gift Ideas ~ Muggles & Wizards you'll love these!
Book recommendations from the Harry Potter cast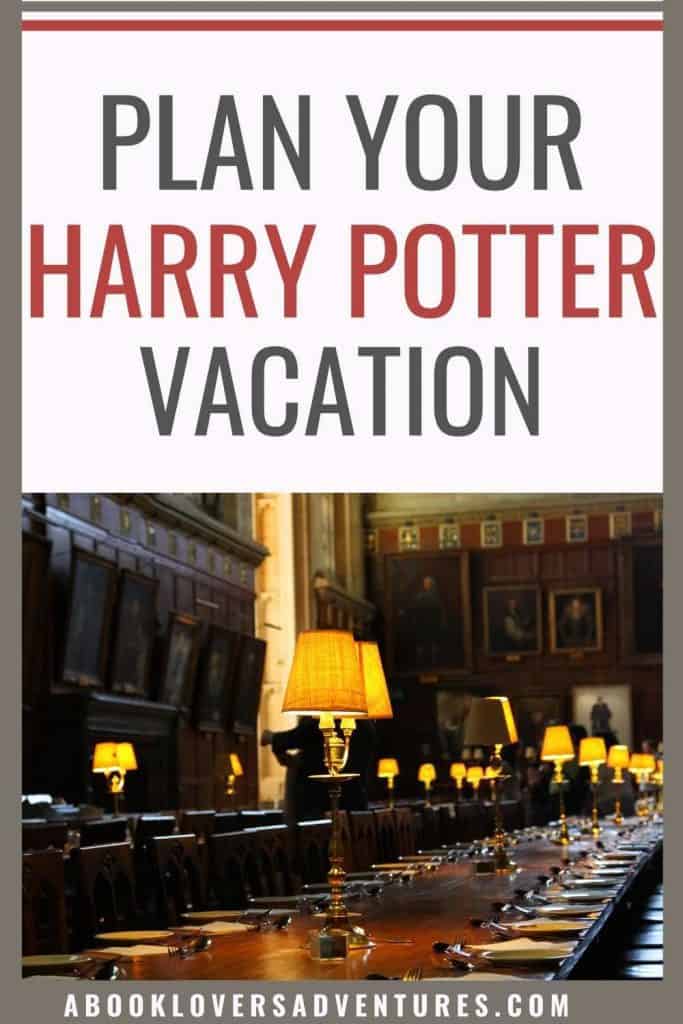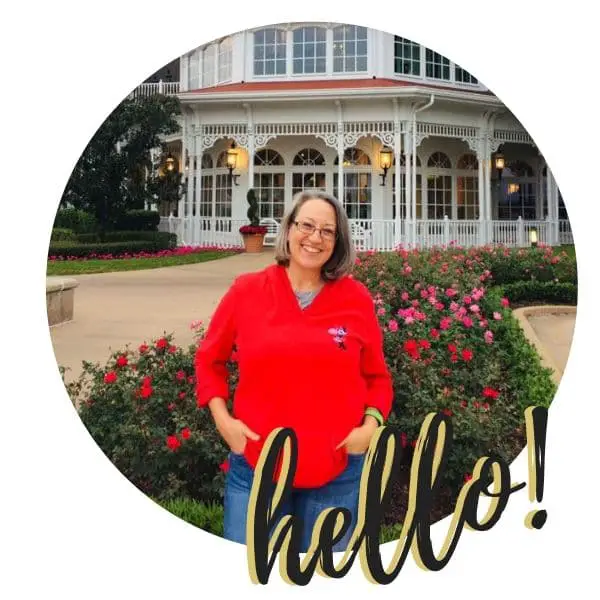 Becki is the author and founder of A Book Lover's Adventures. She has a degree in elementary education, has worked and volunteered in libraries for years, and spent several years in the travel industry. All of this has led to a love of books and travel. Becki loves to share her love by finding literary escapes to share!