Fun Things to do in Warner NH ~ Check it out!
Welcome to my Hometown Tourist Project!  Each week we will be treated to a new blogger giving us a tour of their hometown.  Throughout the year we will be going all over the country and even up into Canada!  Today I am pleased to introduce you to Emma who blogs at Emma Lee Bates.  Emma's blog is about helping women start their own small business. But, today Emma is going to introduce us to her hometown of Warner, NH and share all the things to do in Warner and why it's one of New England's best small towns!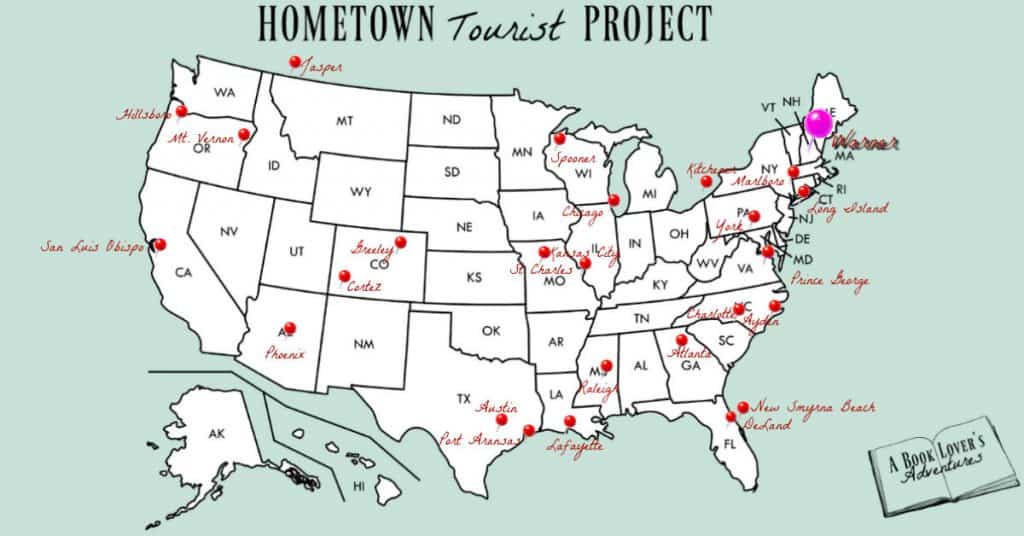 Hometown Tourist Project Week # 26 ~ Warner, New Hampshire
By: Emma Bates
Hello! My name is Emma and I can't wait to introduce you to my hometown, Warner. I've lived in Warner, NH most of my life. I was born and grew up here, then went away for college. I couldn't stay away long though and settled back here after just a few years away.
My Hometown Warner, NH
Warner is pretty small, less than 3000 people, but a very vibrant New England community. We are about a half hour from the state capital where all the big stores are located. Being mid-state means we can travel to the seacoast or the mountains in less than an hour. And we are only an hour and a half from Boston, the big, big, city!
Things to do in Warner
Main Street Warner
My husband, three kids and I live right on Main Street and one of our favorite things to do in Warner walking to just about everything.  We have a great variety of shops downtown. One of my family's favorites is MainStreet BookEnds.  If you like independent bookstores, this is one of the best! It is one of those stores that just keeps going and going, full of new and used books and great toys and games. They have a small amphitheater in the back and there is music there almost every weekend in the summer. Plus, they often have book signings and art openings in the back gallery.
Farmer's Market
We have a largely agricultural community in Warner and the front lawn of the Town Hall becomes a Farmer's Market every Saturday in the summer. We love buying fresh fruits and vegetables there each weekend. There are usually a few artists in the mix too, glass blowers, painters, jewelry makers and more!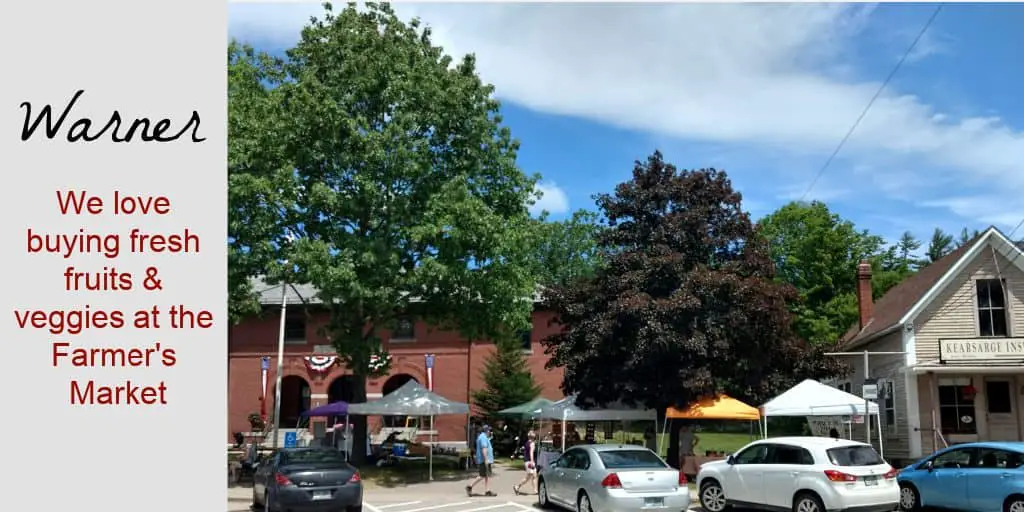 Museums in Warner
If you can believe it from such a small town, Warner boasts five museums! So when you visit, one of the things you will want to do in Warner is go to one of our fabulous museums!
Warner Historical Society
We make it a habit of visiting the Warner Historical Society every Saturday. They have a Barn Sale that is full of "treasures" from furniture to toys and we seem to get most of our stuff there. They also do an exhibit every summer on an aspect of town history. This year it is an exhibit on painter Charlie Brown which we enjoyed very much. If you like local history, the Historical Society has published some very interesting books in the last few years.
Kearsarge Mountain Indian Museum
If you travel off Main Street up Kearsarge Mountain Road, you'll pass by the Mt. Kearsarge Indian Museum. This museum is dedicated to the history of Native American in the US. The inside of the museum is a wonderful exhibit highlighting many different tribes. Outside we love to take walks in the medicine woods and enjoy nature and learn how Native Americans used plants in daily life.
Nature Discovery Center
Across the parking lot from the Indian Museum is The Nature Discovery Center. A small science museum geared towards children, they have a rock and mineral collection, insect collection, and tons of info about regional mammals, reptiles, and amphibians.
Kearsarge Mountain Road continues all the way up to Rollins State Park. You can drive up to a parking lot with a gorgeous view and the top of the mountain is only a mile hike from the lot. We love taking this hike as a family with a picnic to eat on the top. You can see for miles! Sometimes as far as Mt. Washington, the highest peak in NH.
Places for Foodies in Warner
For such a small town, Warner, NH boasts some great restaurants.
The Local & The Schoolhouse Cafe
The Local is open for lunch and dinner. They serve a great hamburger and have many local beers on tap.  For breakfast, you can't beat The Schoolhouse Cafe! Housed in a former one-room schoolhouse they serve incredible homemade baked goods, stuffed french toast, omelets, and home fries. Be sure to ask them to grill your muffin, you won't be sorry!
Schoodacs
My favorite is our local coffee shop, Schoodacs.  It is my office away from home and you can find me working with one of their famous Maple Lattes at least once a week. They have a wonderful porch and front lawn that is perfect for hanging out after you visit the Farmer's Market.
The Velvet Moose
My children's favorite is The Velvet Moose, our local ice cream shop.  They love convincing me to stop there after a visit to the library for a cone or a float.
Local Festivals and Events
Each summer, Warner hosts the Tory Hill Authors Series. This fun event showcases local and national authors reading and talking about their books over four Saturday evenings. The reading is followed up by a dessert reception where you can meet the author and get your book signed. It is always an interesting evening!
Our biggest town event is the Fall Foliage Festival. The town works super hard to make this an amazing event. There are woodsman contests, rides, a grand parade, a road race, dancing, craft fair and so much more! It is always Columbus Day weekend and one of my favorite events of the year.
Come Visit Warner, NH
I hope that you come and visit Warner, NH someday. My friends and I like to joke that Warner is the real Stars Hollow from the Gilmore Girls. It's pretty much the ultimate in small town New England living.
More About Emma
Emma Bates is a blogger and virtual assistant. You can find her at EmmaLeeBates.com. Interested in starting your own business? Grab her free Business Idea Breakthrough workbook!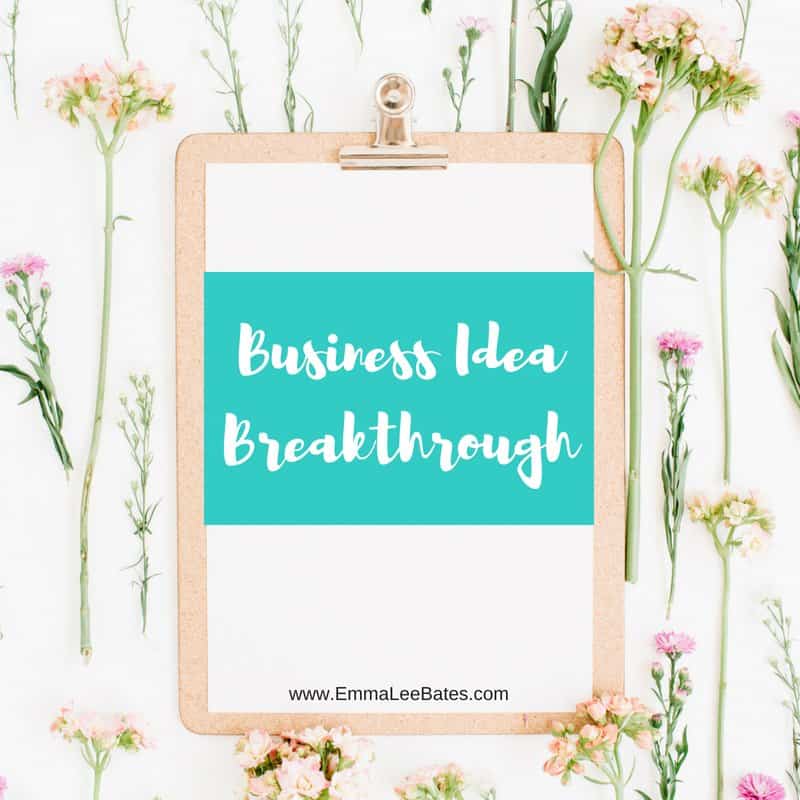 Let's Get Social
You can keep up with Emma on Social Media!
Other Articles You Might Enjoy
What to do in Indianapolis with Teens ~ Our Favorites
Road Trip -10 Helpful Tips to Make You Happy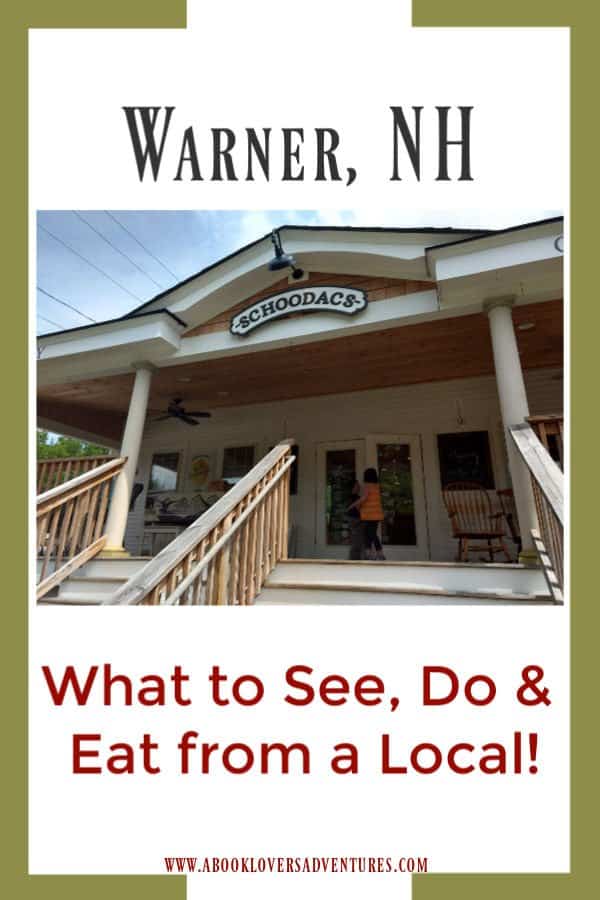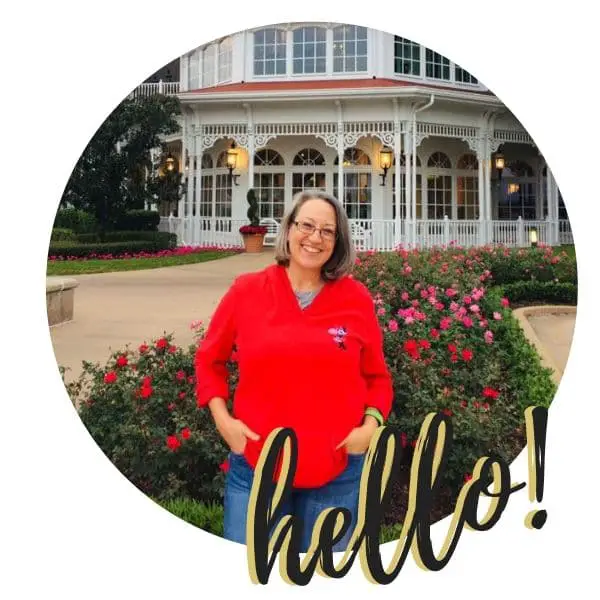 Becki is the author and founder of A Book Lover's Adventures. She has a degree in elementary education, has worked and volunteered in libraries for years, and spent several years in the travel industry. All of this has led to a love of books and travel. Becki loves to share her love by finding literary escapes to share!