I don't know about you, but I'm a huge fan of Harry Potter!  And, if you're any kind of a Harry Potter fan, then surely The Making of Harry Potter Studio Tour is on your Bucket List!  If it isn't, it should be!  It is one of the ultimate pilgrimages for Harry Potter fans from around the world.  And, guess what, it's an easy Day Trip from London!
If you do go to the Making of Harry Potter Tour, make sure you schedule your trip ahead of time.  You will need to choose a specific day/time and purchase your tickets early ~ probably several months ahead of time!  And personally, I would recommend going in the morning.  That way you can take your time and not go in after a long day.  You can expect to spend between 3-4 hours looking around!
Related Articles
The Making of Harry Potter Studio Tour
Here are 10 Images from our visit on the Making of Harry Potter Studio Tour that will have you wanting to plan your own visit!
1.  The cupboard under the stairs
This is where it all started!  In the very first book, this is where we meet Harry Potter in the cupboard under the stairs.  You can almost hear Aunt Petunia screeching, "Up!  Get up!  Now!"
The Making of Harry Potter Studio Tour begins right where it should!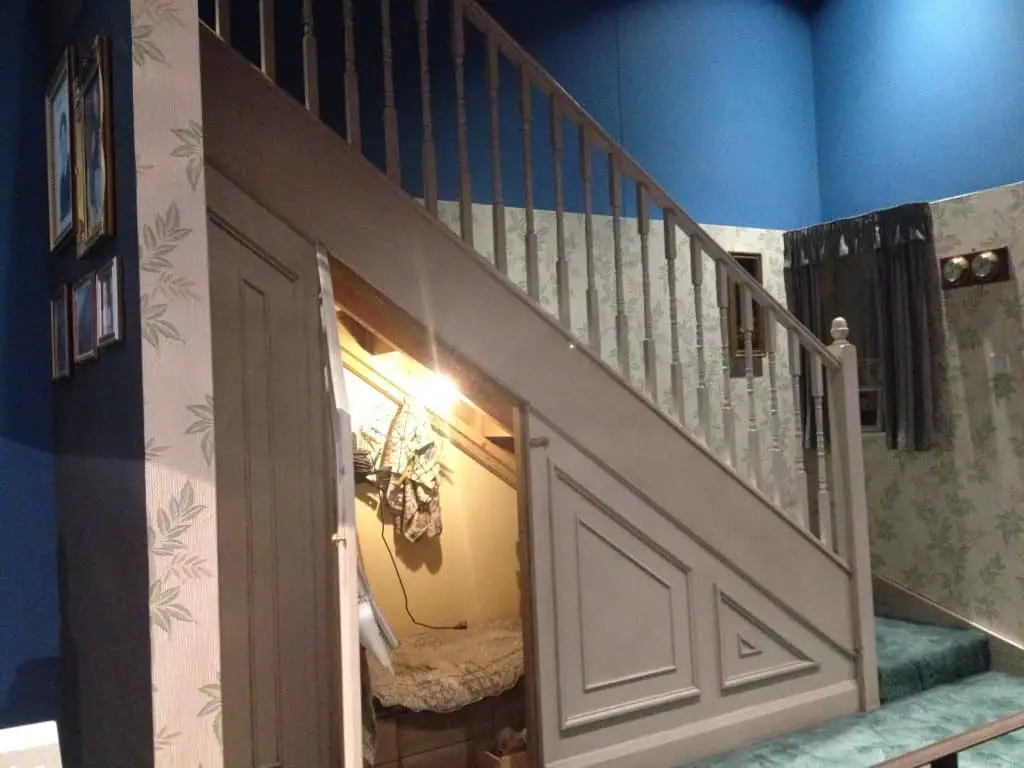 2.  The Hogwarts Express
"A scarlet steam engine was waiting next to a platform packed with people."  
You are able to actually walk through the Hogwarts Express.  There are props they used during the filming in the different compartments throughout the train. Take your time with wandering through and you can almost feel like you're heading to Hogwarts too.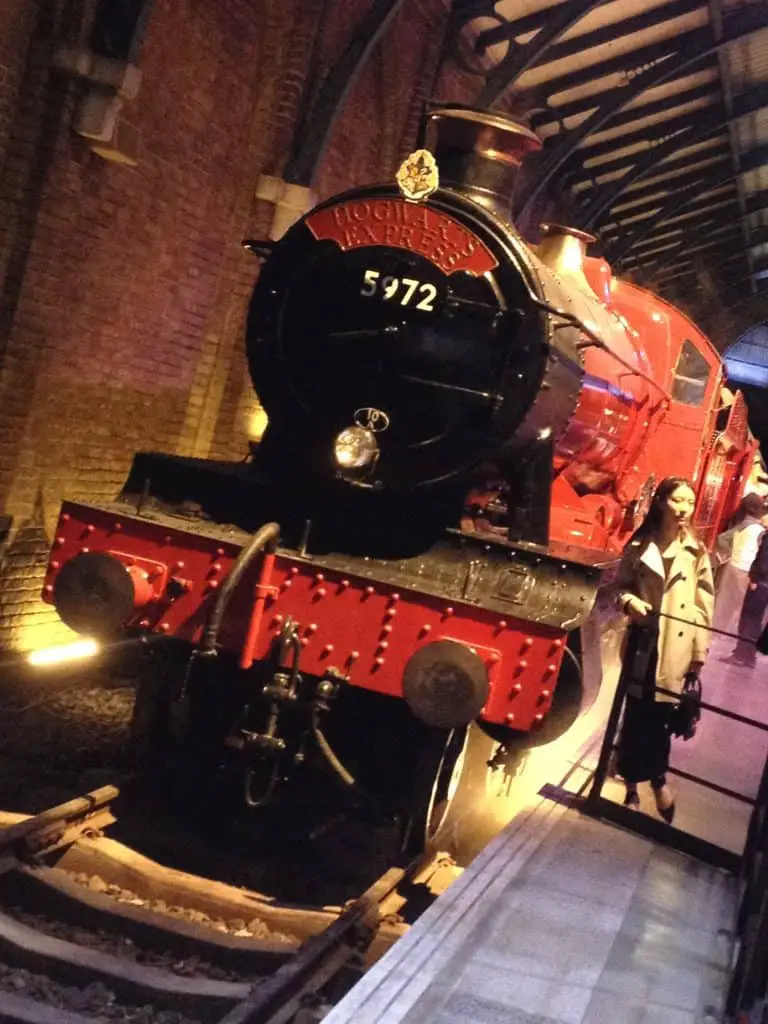 3.  The Wands
This was one of our favorite parts of the Making of Harry Potter Tour! Of course, we all know the wand chooses the wizard!  
These are each of the wands created for the filming.  They are works of art!  All twenty-four are unique to their user.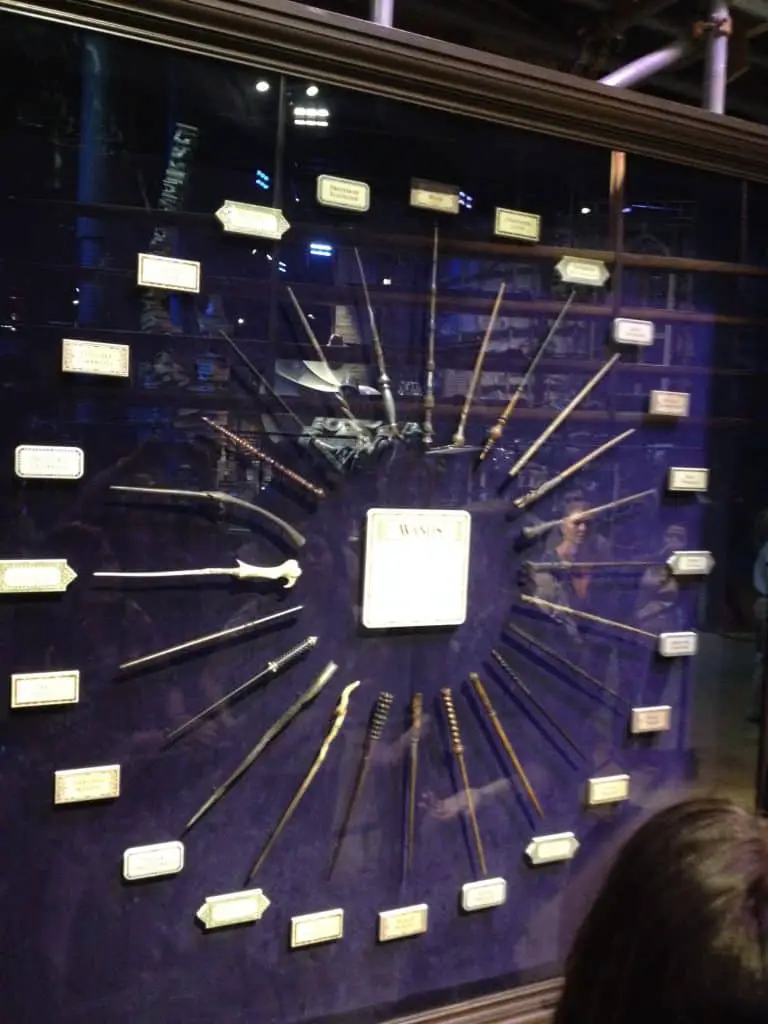 4.  The Great Hall
"Harry had never imagined such a strange and splendid place…These tables were laid with glittering golden plates and goblets."  
The Great Hall is just as impressive as you would think.  The tables are all set, ready for the influx of new students coming in to be sorted!  
All around the Hall, there are costumes used throughout the filming. This part of the Making of Harry Potter Studio Tour probably took a good hour just wandering around and looking at everything!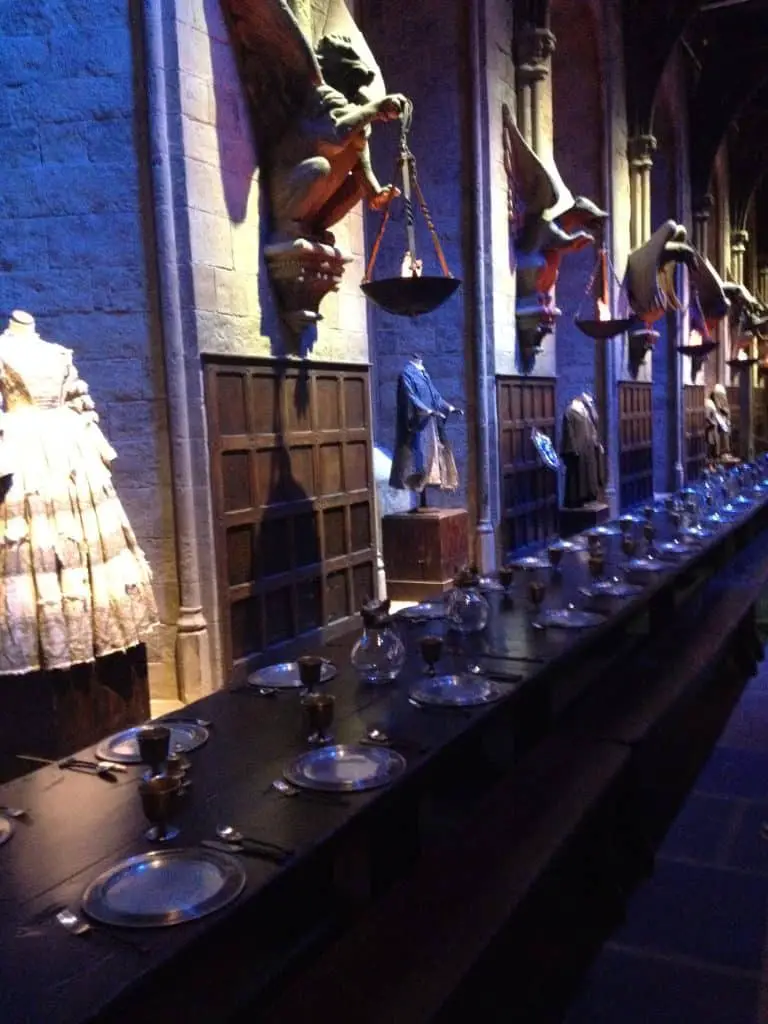 5.  The costumes
Another favorite part of the Making of Harry Potter Studio Tour was getting to see all the costumes worn during the filming. Some of the favorite costumes in the Great Hall are Professors Dumbledore, Snape and McGonagall's costumes.  
While not all of the hundreds of costumes used in the filming of the eight films were accounted for, there were quite a few.  The details that went into these costumes were amazing to see!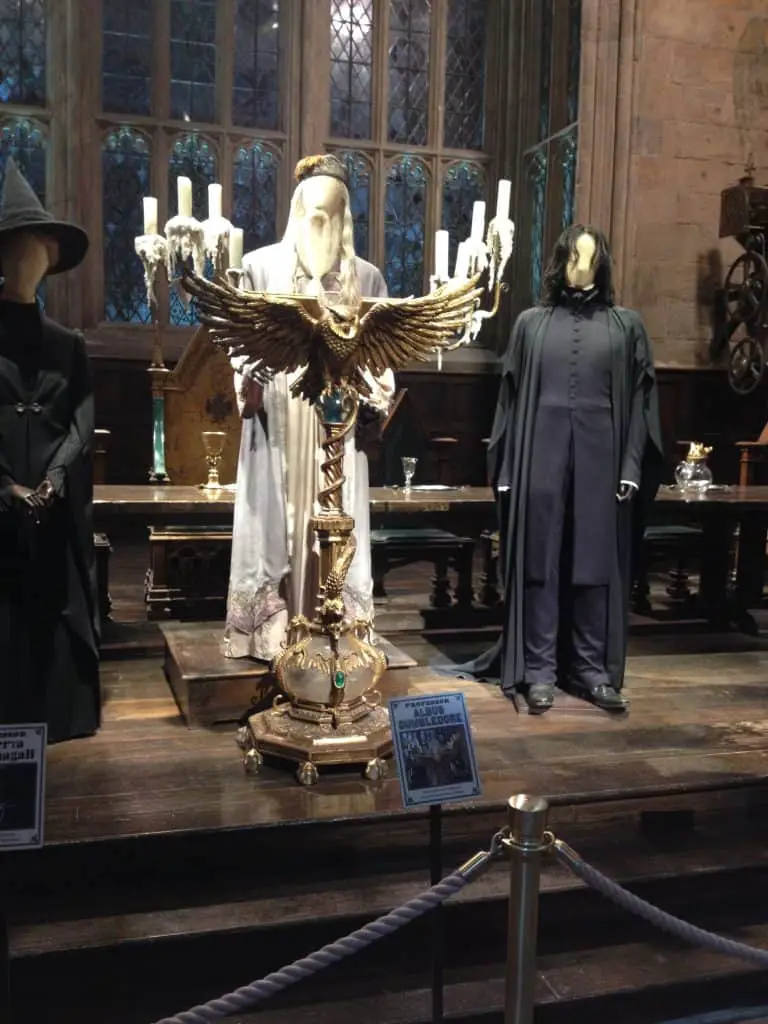 6.  Professor Delores Umbridge's office
I think Delores Umbridge is ahead of Voldemort as far as characters we love to hate in the Harry Potter series. And, even if you are not a fan of Delores Umbridge, it was fun to see her Hogwart's office.  
Some of the plates even had moving images, just like in the films.  Her costumes were also on display.  It was interesting to see that as the movies went on and Umbridge got darker and meaner, her costumes got darker.  I never noticed that while watching the movies!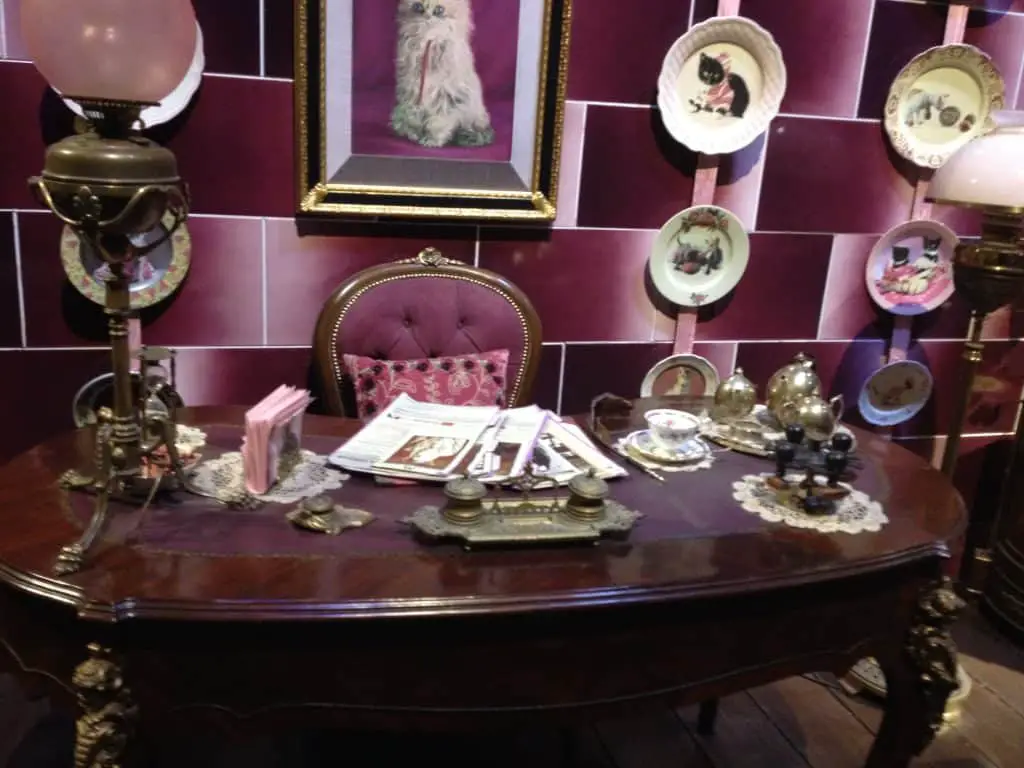 7.  The Chamber of Secrets
In the second book of the Harry Potter series, we are introduced to the Chamber of Secrets. And, the door leading into the Chamber of Secrets is just as creepy as one might imagine it would be!  
In another section of the Warner Bros Making of Harry Potter Studio Tour, you are able to see the creatures that were created for the films.  The giant Basilisk was on display (in pieces), and it was awesome!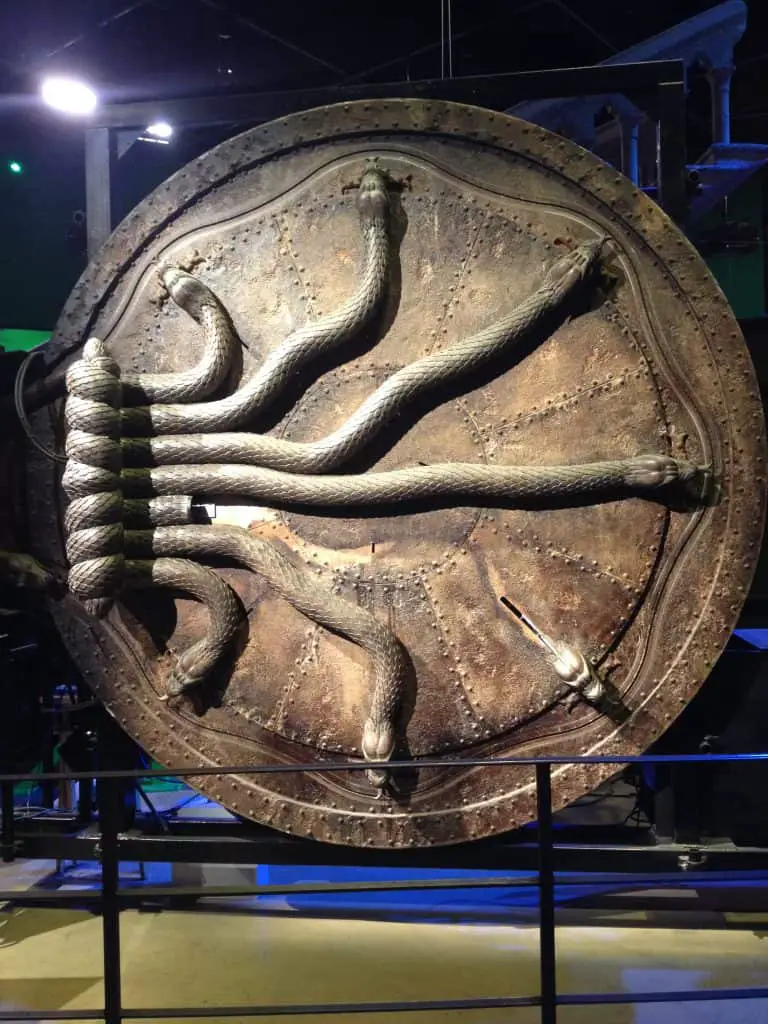 8.  Aunt Marge Dursley
I think the third book, Harry Potter and Prisoner of Azkaban is my favorite in the series. The beginning is just brilliant. Who can forget the fabulously descriptive scene where Aunt Marge got blown up like a balloon!
"…she was inflating like a monstrous balloon, her stomach bursting free of her tweed waistband, each of her fingers blowing up like a salami – "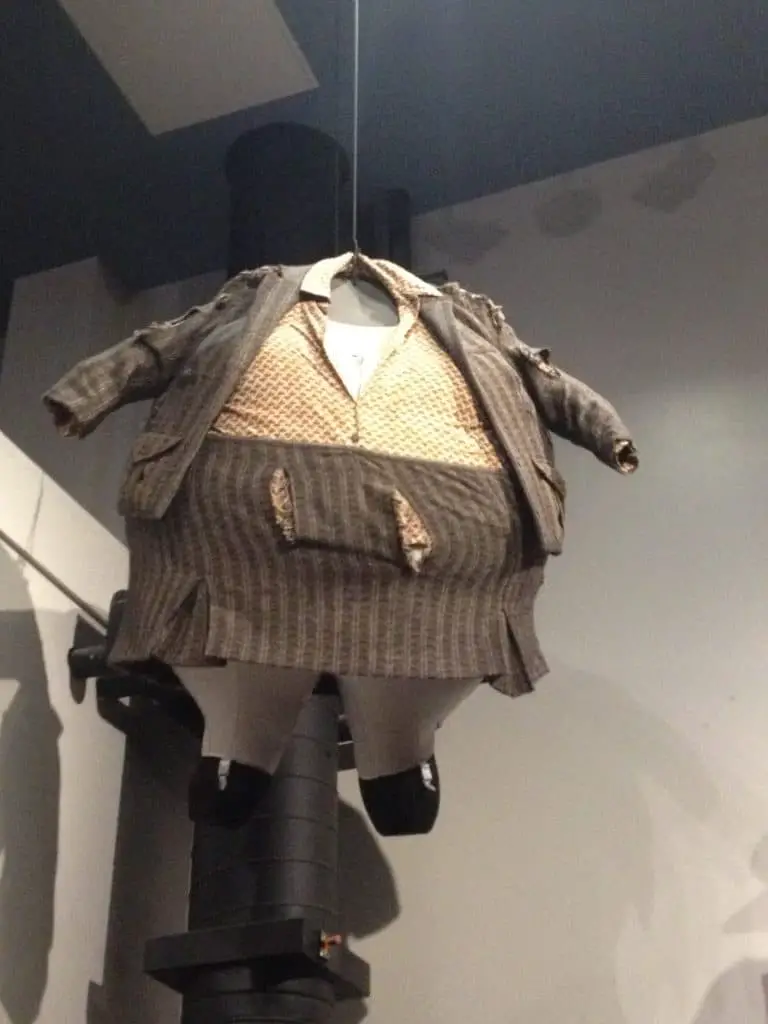 9.  The Creature Department
The Creature Department on the Making of Harry Potter Studio Tour had some of the most impressive displays of the whole tour!  
Aragog was just one of the many creatures that came to life through this Department!  Other creatures created here were the Pixies, the Monster Book of Monsters, the Mermaids, Dobby the house-elf,  Grawp (Hagrid's "runty" giant brother), the Werewolf, all the Owls, Fenir Grayback the werewolf on Voldemorts team, Hagrid, and so much more!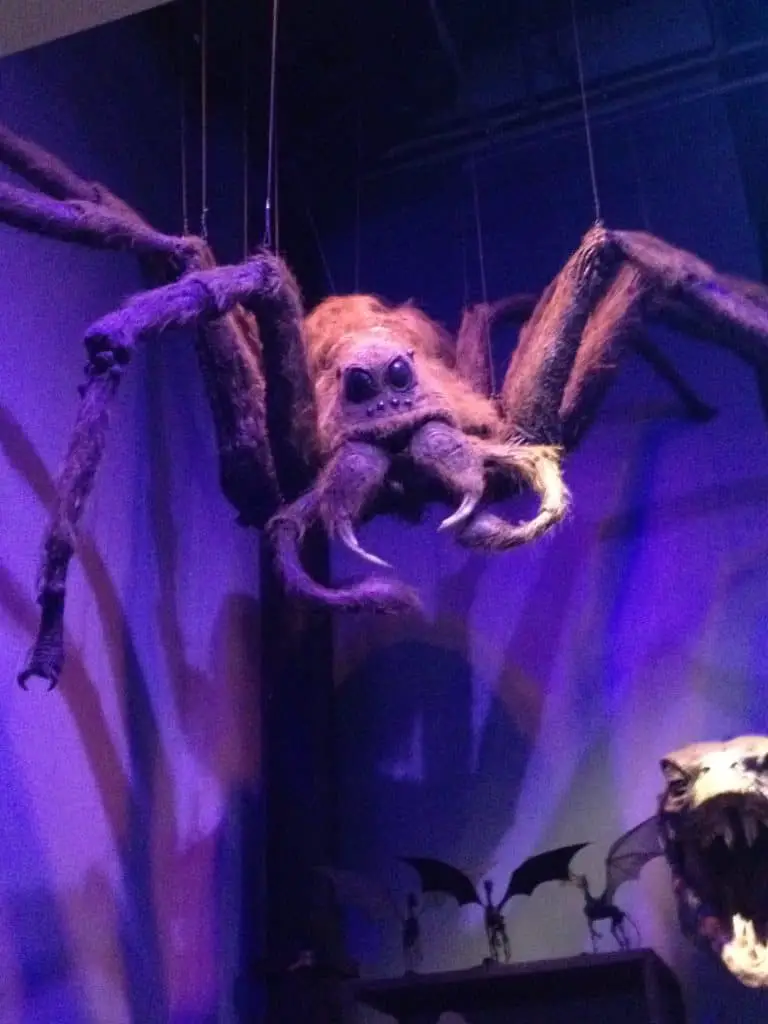 10.  Death Eater Masks
We don't really meet the Death Eaters until the fourth book when they are torturing the muggle family at the World Quidditch Cup game.
The Death Eater Masks were horrifying and beautiful at the same time!  They were each an incredible work of art.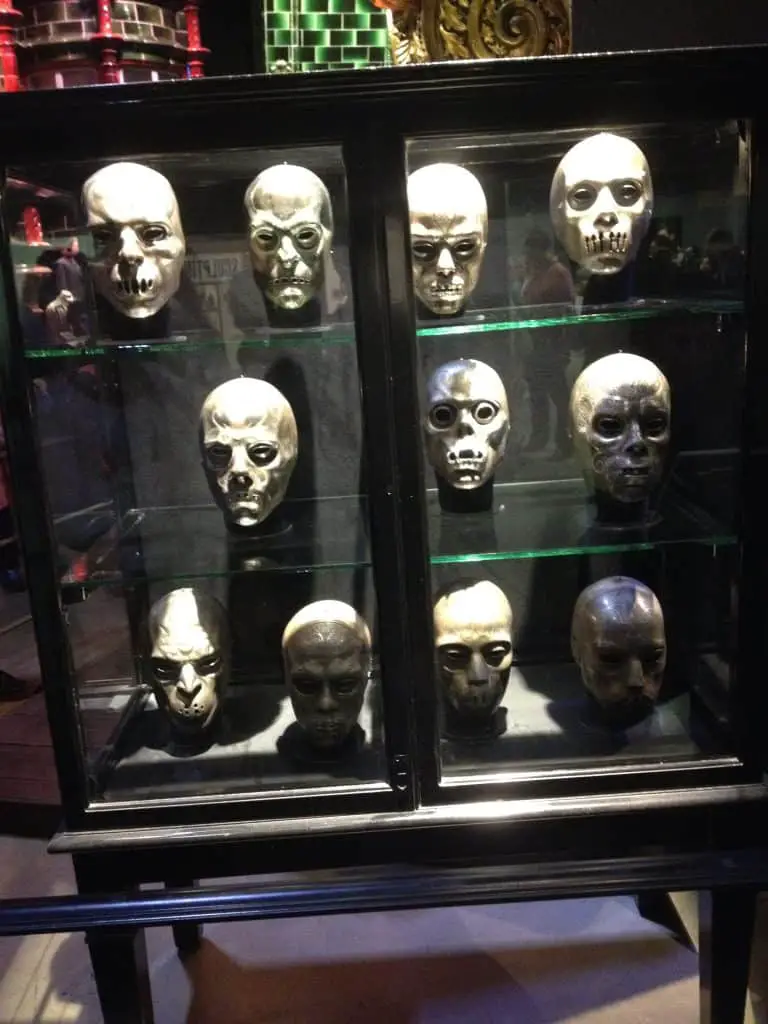 Bonus Picture
This is the scale model of Hogwarts that was used during the filming.  They did a 24-hour cycle of the lighting so you could see Hogwarts at any time of day or night.  This is Hogwarts at night! It was beautiful watching how it looked during all the different lighting.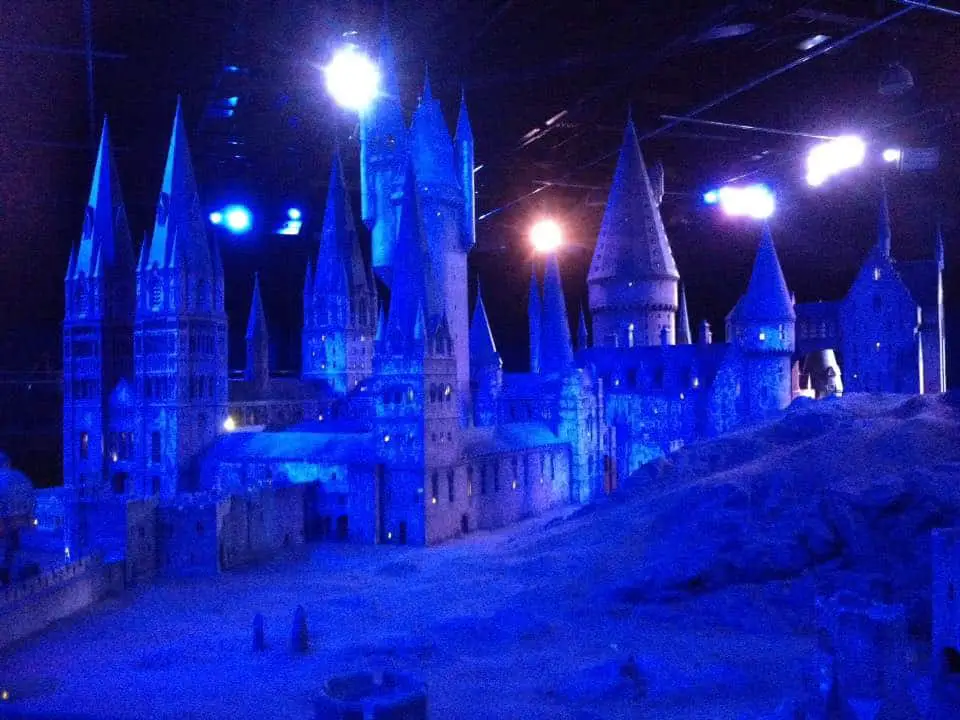 Visit me on Social Media!
Visit my Instagram page to see a few more pictures!  Instagram @abookloversadventures  I've been posting some of my WB Studios Tour images over there that aren't on this post.  So, if you want to see more, head on over!
Planning Your WB Making of Harry Potter Studio Tour
So, have I convinced you that you need to head over to London and check out The Making of Harry Potter Studio Tour?!  My family is slowly but surely working our way through some of the Bucket List places to visit for Harry Potter fans.  
The Making of Harry Potter Studio Tours in London is definitely a big-ticket destination.  Especially for those of us coming from the US.  But, in my humble opinion, it was very much worth the trip!
If you do have the chance to visit, make sure you plan your time so you can look around for as long as you want.  And, either clean out your phone so you can take lots of pictures, or bring a separate camera!  Trust me, you'll want it!!
But, even if you can't head over the pond, I hope you enjoyed these images and felt like you've gotten to see at least a little of it.  I appreciate your visiting my page!  If you enjoyed this article, please share it with your friends on Social Media!
You Might Enjoy These Articles, Too
Harry Potter Gift Ideas ~ Muggles & Wizards you'll love these!
Throwing the Ultimate Harry Potter Party (by Thrifty Little Mom)
London ~ The Good, The Bad and The Unexpected
DIY Easy Harry Potter Christmas Ornaments You'll Want to Make
Remember, sharing is caring!
So, please share with friends on Social Media!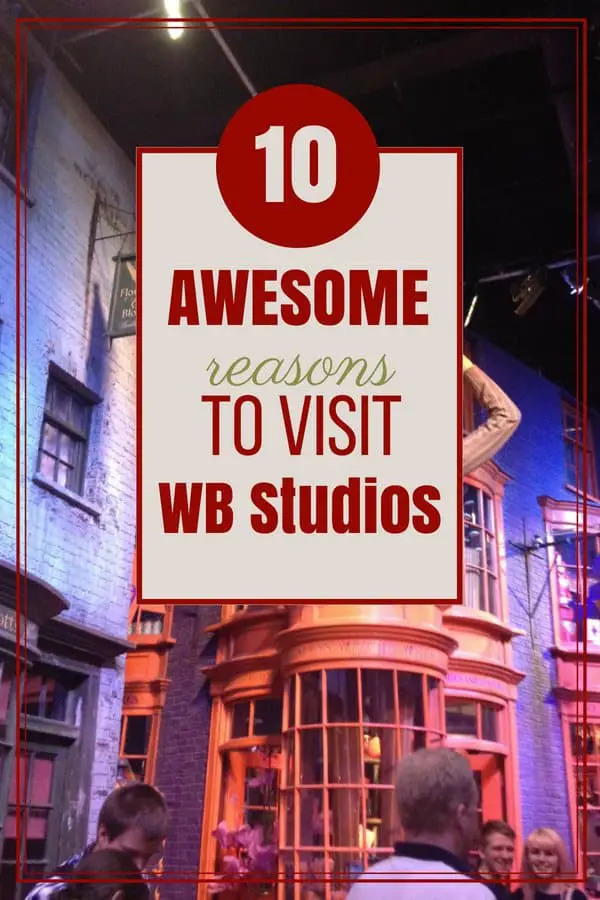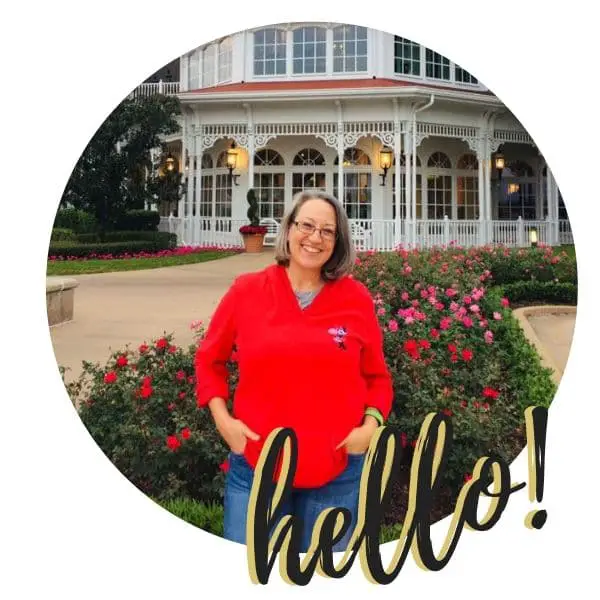 Becki is the author and founder of A Book Lover's Adventures. She has a degree in elementary education, has worked and volunteered in libraries for years, and spent several years in the travel industry. All of this has led to a love of books and travel. Becki loves to share her love by finding literary escapes to share!