What Harry Potter Reads ~ Book Recommendations from the Cast
So, being one who loves all thing Harry Potter, I thought it might be fun to gather a list of books that the cast of Harry Potter reads.  And, let me tell you, I have thoroughly enjoyed this process.  It has been a lot of fun looking through all of the different books they all like.  Kind of like visiting a new library or bookstore.  🙂
So, if you happen to be looking for a book recommendation – they've got a few!  The Harry Potter cast has a lot of serious readers, which is so awesome!  And, they read a fabulous variety of books! Take a look and see if there's anything you might like to try 🙂  There are several new for me books that I'll be adding to my "need to read" list.

What the Cast of Harry Potter Reads
So, here we go!  Lot's of great books here, let me know what you think of what the cast of Harry Potter reads.
Daniel Radcliffe (Harry Potter)
So, we'll start off our list by seeing what Harry Potter reads and recommends!
The Master and Margarita by Mikhail Bulgakov
Nothing in the whole of literature compares with The Master and Margarita. One spring afternoon, the Devil, trailing fire and chaos in his wake, weaves himself out of the shadows and into Moscow. Mikhail Bulgakov's fantastical, funny, and devastating satire of Soviet life combines two distinct yet interwoven parts, one set in contemporary Moscow, the other in ancient Jerusalem, each brimming with historical, imaginary, frightful, and wonderful characters. Written during the darkest days of Stalin's reign, and finally published in 1966 and 1967, The Master and Margarita became a literary phenomenon, signaling artistic and spiritual freedom for Russians everywhere.
The Old Man and the Sea by Ernest Hemingway
The Old Man and the Sea is one of Hemingway's most enduring works. Told in language of great simplicity and power, it is the story of an old Cuban fisherman, down on his luck, and his supreme ordeal — a relentless, agonizing battle with a giant marlin far out in the Gulf Stream.
Here Hemingway recasts, in a strikingly contemporary style, the classic theme of courage in the face of defeat, of personal triumph, won from loss. Written in 1952, this hugely successful novella confirmed his power and presence in the literary world and played a large part in his winning the 1954 Nobel Prize for Literature
Harry Potter and the Sorcerer's Stone by J.K. Rowling
"I think it's fair to say that if we're talking about the five books that have influenced my life, I think it would be pretty churlish of me to not say Harry Potter and the Sorcerer's Stone for giving me everything that I have and everything that I will have."
Rupert Grint (Ron Weasley)
A Clockwork Orange by Anthony Burgess
A vicious fifteen-year-old droog is the central character of this 1963 classic. In Anthony Burgess's nightmare vision of the future, where the criminals take over after dark, the story is told by the central character, Alex, who talks in a brutal invented slang that brilliantly renders him and his friends' social pathology. A Clockwork Orange is a frightening fable about good and evil and the meaning of human freedom. When the state undertakes to reform Alex to "redeem" him, the novel asks, "At what cost?"
Of Mice and Men by John Steinbeck
They are an unlikely pair: George is "small and quick and dark of face"; Lennie, a man of tremendous size, has the mind of a young child. Yet they have formed a "family," clinging together in the face of loneliness and alienation.
Laborers in California's dusty vegetable fields, they hustle work when they can, living a hand-to-mouth existence. For George and Lennie have a plan: to own an acre of land and a shack they can call their own. When they land jobs on a ranch in the Salinas Valley, the fulfillment of their dream seems to be within their grasp. But even George cannot guard Lennie from the provocations of a flirtatious woman, nor predict the consequences of Lennie's unswerving obedience to the things George taught him.
Harry Potter and the Goblet of Fire by J.K. Rowling
Emma Watson (Hermione Granger)
Love Letters to the Dead by Ava Dellaira
It begins as an assignment for English class: Write a letter to a dead person. Laurel chooses Kurt Cobain because her sister, May, loved him. And he died young, just like May did. Soon, Laurel has a notebook full of letters to people like Janis Joplin, Amy Winehouse, Amelia Earhart, Heath Ledger, and more — though she never gives a single one of them to her teacher. She writes about starting high school, navigating new friendships, falling in love for the first time, learning to live with her splintering family. And, finally, about the abuse she suffered while May was supposed to be looking out for her.
Only then, once Laurel has written down the truth about what happened to herself, can she truly begin to accept what happened to May. And only when Laurel has begun to see her sister as the person she was — lovely and amazing and deeply flawed — can she begin to discover her own path in this stunning debut from Ava Dellaira, Love Letters to the Dead.
In Just Kids, Patti Smith's first book of prose, the legendary American artist offers a never-before-seen glimpse of her remarkable relationship with photographer Robert Mapplethorpe in the epochal days of New York City and the Chelsea Hotel in the late sixties and seventies.  An honest and moving story of youth and friendship, Smith brings the same unique, lyrical quality to Just Kids as she has to the rest of her formidable body of work—from her influential 1975 album Horses to her visual art and poetry.
Harry Potter and the Prisoner of Azkaban by J.K. Rowling
Tom Felton (Draco Malfoy)
The Snowman by R.L. Stine ( as a young boy he loved all Goosebumps)
Poor little rich girl . . . Coveting her money, Heather's uncle/guardian hates her and makes her life miserable. Heather sometimes cannot help wishing her uncle dead. But when Heather's uncle really does die, her new boyfriend tells Heather that he killed her uncle… for her.
Harry Potter and the Chamber of Secrets by J.K. Rowling
Maggie Smith (Professor McGonagall)
The Story of Lucy Gault by William Trevor
The stunning new novel from highly acclaimed author William Trevor is a brilliant, subtle, and moving story of love, guilt, and forgiveness. The Gault family leads a life of privilege in early 1920s Ireland, but the threat of violence leads the parents of nine-year-old Lucy to decide to leave for England, her mother's home. Lucy cannot bear the thought of leaving Lahardane, their country house with its beautiful land and nearby beach, and a dog she has befriended. On the day before they are to leave, Lucy runs away, hoping to convince her parents to stay. Instead, she sets off a series of tragic misunderstandings that affect all of Lahardane's inhabitants for the rest of their lives.
His name is Father Laforgue, a young Jesuit missionary come from Europe to the New World to bring the word of God to the heathen. He is given minimal aid by the governor of the vast territory that is proudly named New France but is in reality still ruled by the Huron, Iroquois, and Algonkin tribes who have roamed it since the dawn of time and whom the French call Savages. His mission is to reach and bring salvation to an isolated Huron tribe decimated by disease in the far north before incoming winter closes off his path to them. His guides are a group of Savages who mock his faith and their pledges even as they accept muskets as their payment.
Father Laforgue is about to enter a world of pagan power and sexual license, awesome courage and terrible cruelty, that will test him to the breaking point as both a man and a priest, and alter him in ways he cannot dream.
J.K. Rowling
As the creator of the Harry Potter series and author of other books now, it was fun to see what books J.K. Rowling likes to read!
Team of Rivals by Doris Kearns Goodwin
On May 18, 1860, William H. Seward, Salmon P. Chase, Edward Bates, and Abraham Lincoln waited in their hometowns for the results from the Republican National Convention in Chicago. When Lincoln emerged as the victor, his rivals were dismayed and angry.
Throughout the turbulent 1850s, each had energetically sought the presidency as the conflict over slavery was leading inexorably to secession and civil war. That Lincoln succeeded, Goodwin demonstrates, was the result of a character that had been forged by experiences that raised him above his more privileged and accomplished rivals. He won because he possessed an extraordinary ability to put himself in the place of other men, to experience what they were feeling, to understand their motives and desires.
The Little White Horse by Elizabeth Goudge
When orphaned young Maria Merryweather arrives at Moonacre Manor, she feels as if she's entered Paradise. Her new guardian, her uncle Sir Benjamin, is kind and funny; the Manor itself feels like home right away; and every person and animal she meets is like an old friend. But there is something incredibly sad beneath all of this beauty and comfort–a tragedy that happened years ago, shadowing Moonacre Manor and the town around it–and Maria is determined to learn about it, change it, and give her own life story a happy ending. But what can one solitary girl do?
Wrap Up
So, what do you think??  Did seeing what the cast of Harry Potter reads give you any books to add to your already impossibly long reading list, because I know I've got a few new ones on mine?!
If you are one of the very few folks who has never read the Harry Potter series or watched the films, I, of course, highly recommend them.  While there are a few people that they just don't resonate with, I have found that most people enjoy them.  Of course, not everyone becomes obsessed with them, but I guess that's ok too 🙂

More Harry Potter fun
Now, just in case you haven't had enough Harry Potter, here's a couple of other articles you might enjoy!
How to Complete Harry Potter Books in Order ~ All 20!
Harry Potter Feast | How to make your party a Magical Success
Scooby and the Gang Goes to Hogwarts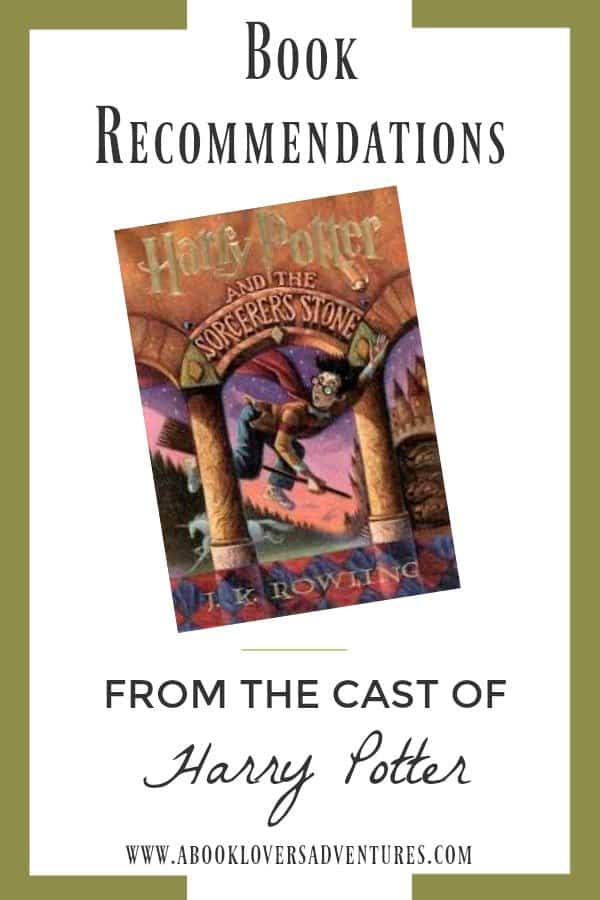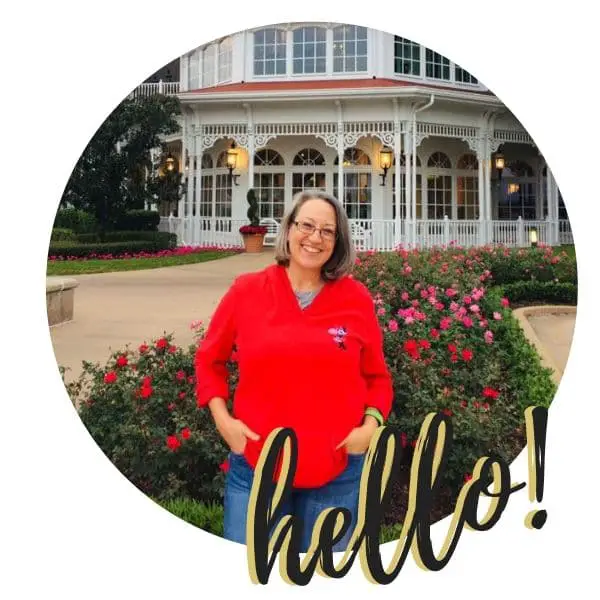 Becki is the author and founder of A Book Lover's Adventures. She has a degree in elementary education, has worked and volunteered in libraries for years, and spent several years in the travel industry. All of this has led to a love of books and travel. Becki loves to share her love by finding literary escapes to share!