Harry Potter Gift Ideas ~ Muggles & Wizards you'll love these!
Around our house you will find all sorts of Harry Potter paraphernalia! Whether it's books, movies, pens or pendants…you can easily tell we are a family who loves Harry Potter!!  So, if you know someone who is a Harry Potter fan and you'd like to share the love with them, I've got some really great Harry Potter gift ideas for you. I can assure you, any Harry Potter fan will enjoy getting any of these gifts!

Harry Potter Gift Ideas
Several years ago, my kids got me a Maurader's Map mug for Christmas. It was the perfect size with a good handle and I used it often! Then one sad day, my favorite mug broke! This is the first mug that I've really wanted to replace that one with. It has a good handle, a good size and it is just very cool!! This one is on my Christmas list!
This book is fabulous for recreating all the fabulous meals you've read about in the Harry Potter books. Whether you're cooking for your favorite muggles or for all the little witches and wizards home for the holidays, this book will help you create magic! If you know a Harry Potter fan who enjoys cooking, you'll want to grab this for them!
Striking the perfect balance of creative, relaxing and fandom! This book boasts gorgeous pictures just waiting for your favorite colored pencils or pens! You'll love what you create! This book is perfect for any Harry Potter fan, young or old. Grab a copy now and don't forget the colored pencils to go with it!
Wizard Wand Potter Makeup Brushes,5 sets Brushes for Foundation Blending Blush Concealer Eyebrow Face Powder Makeup Brushs with Gift Potter Snitch Gold Necklace
I think this is one of my favorite Harry Potter gift ideas! Lovely make-up bushes shaped like all your favorite wizards wands! And, as a bonus, this set comes with a Golden Snitch necklace. Your favorite witch will love these!
If your family is one who enjoys a family game night, then this is the perfect gift for you! You will play your way through the Tri-Wizard Maze with your favorite muggles! You'll love this twist on the pop-n-play game. It's face-paced and fun for all!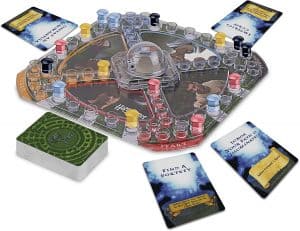 This beautiful set is perfect for your favorite writer (or reader)! Included in this boxed set is a lined journal filled with quotes from Harry Potter and a pen.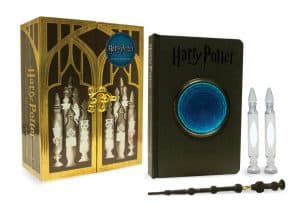 We have always been big Lego fans in our house, so each time a new Harry Potter set came out it is always very exciting for us!  I always like the bigger sets since you're creating something really cool. Of all the Harry Potter gift ideas out there, Legos are always a favorite!!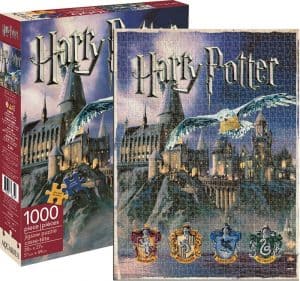 I am a big fan of puzzles, but I rarely have time to dedicate to getting one put together. So,one of the best parts of the holiday season for me is having the time to put together a big puzzle! I am looking forward to getting this one out and getting it put together over the holiday season.

As any good book lover knows, there's no such thing as too many books! So, even if your favorite Potter fan already has a set of books, I bet they'd really love this one. The Hardback Set inside a luggage trunk!!  Who wouldn't love this set.
My sister gave each of us a pair of these lounge pants last year for Christmas and I have to say, they are favorites. They are super comfortable and they fit really well. They aren't too long or short and the waist fits well with the tie. You can frequently find at least one of us wearing these at any given time!
This gorgeous set of bookends would look great on any Harry Potter fan's bookshelf! The quill and ink and lamp are just perfect!!
Wizardy Buttery Drink – Book Lovers' Soy Candle – 8oz Jar
I love having candles lit around the house! What's better than smelling a delicious Butterbeer-ish candle while reading!
I hope you found this gift guide full of Harry Potter gift ideas helpful! And, I hope the Harry Potter fan in your life enjoys whichever of the items you've chosen for them!!

Other Articles You Might Enjoy
9 Awesome Gifts for Book Lovers in Your Life!
10 Things You Need to Know About a Quidditch Match
Travel Gift Ideas that will Make You the Holiday Hero!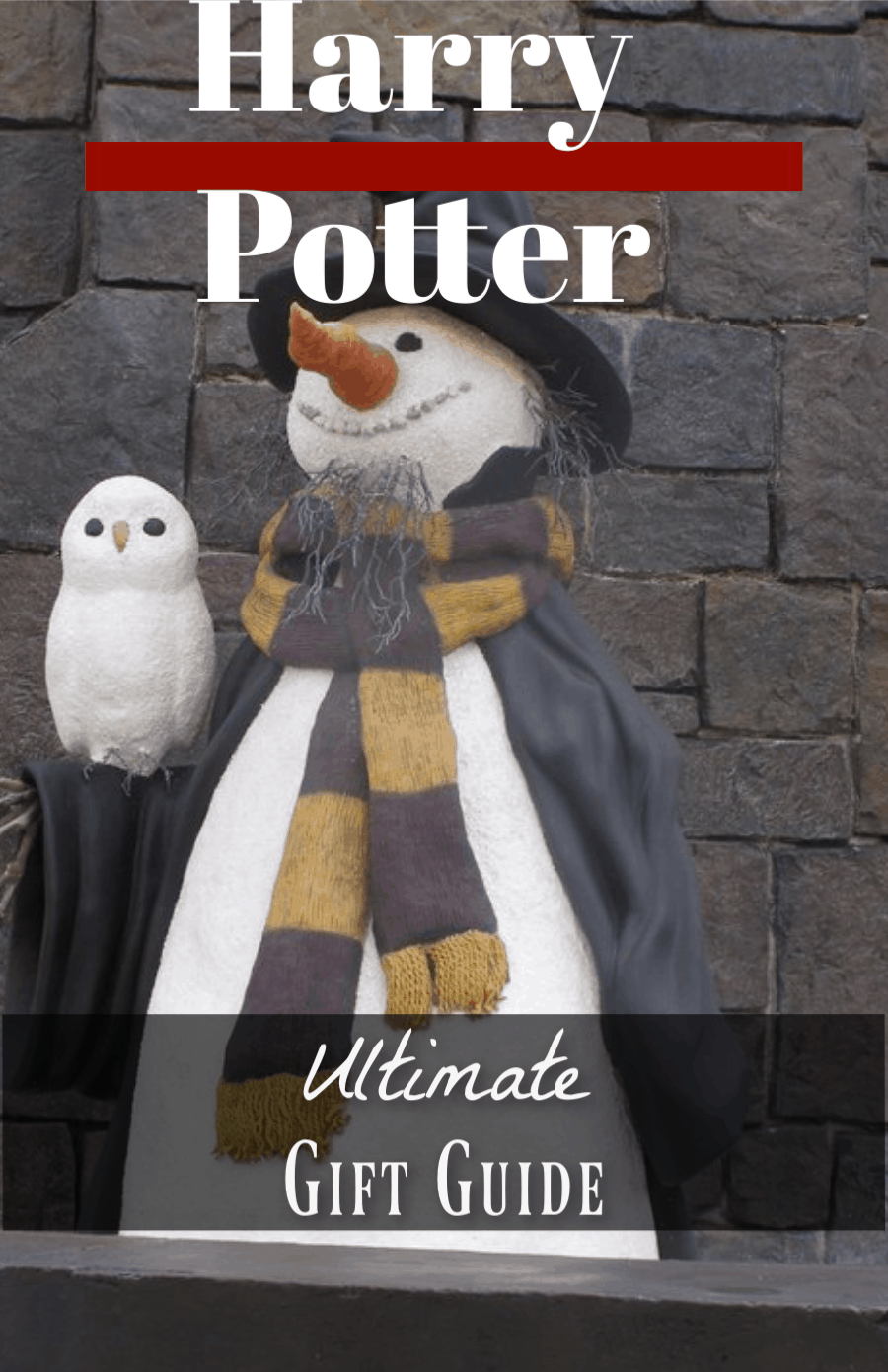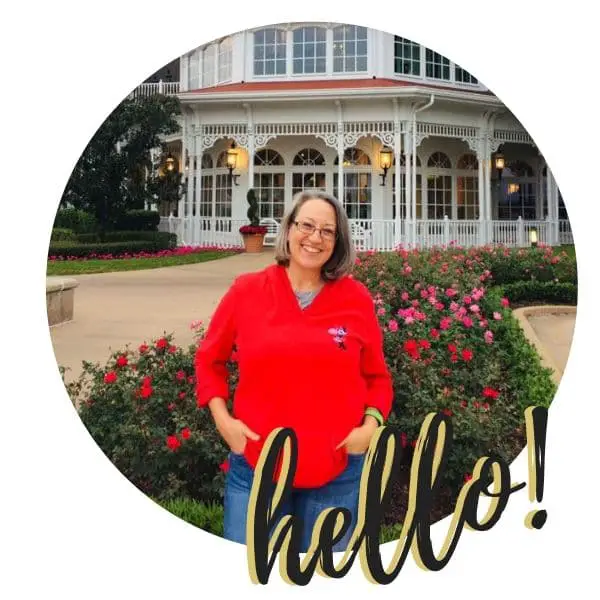 Becki is the author and founder of A Book Lover's Adventures. She has a degree in elementary education, has worked and volunteered in libraries for years, and spent several years in the travel industry. All of this has led to a love of books and travel. Becki loves to share her love by finding literary escapes to share!