Unique Things to do in Toronto
Welcome to my Hometown Tourist Project!  Each week we will be treated to a new blogger giving us a tour of their hometown.  Throughout the year we will be going all over the country and even up into Canada!  Today I am pleased to introduce you to Angelique MacArthur who blogs at The In Between Life.  Angelique's blog is a creative lifestyle brand that empowers women in their 30's to live their most beautiful and unfiltered life.  But, today Angelique is going to introduce us to her hometown of Toronto, Ontario.  I wish I had had this list of unique things to do in Toronto when we went there!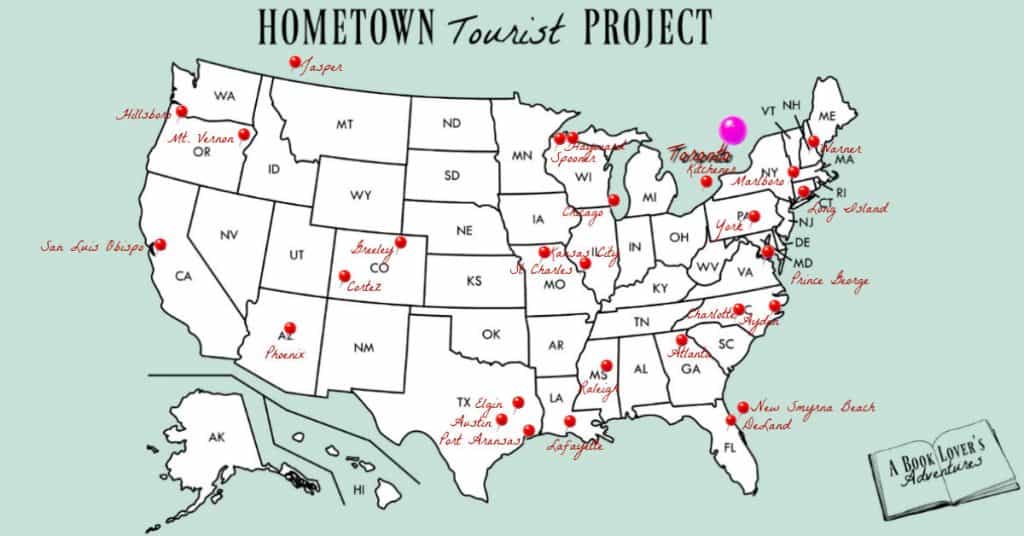 Hometown Tourist Project Week # 29 ~ Toronto, Ontario
By: Angelique MacArthur
I've always been a believer in the adventurous life. The one that gets you to step out of your comfort zone more often than not and cradles you in your new-found growth making you want to push your limits a bit further.
Most people think that adventurous life, the one you see in movies, is never where you are but always in some distant land. You search for it through travel guides, romanticize stylized photos and eat up the words of those that have lived a well travelled life. You think to yourself, "What land or lands does my personal life adventure reside in?"
I have travelled to many destinations seeking that adventure, the very one I saw in movies featuring other cities of the world but never my own. And it took me moving all the way across the world to hear the whispers Toronto had been calling to my heart all along.
You see, Toronto is rare, unique and intriguing for both those who visit and those who have settled here. It has an incomprehensible magic; the amazing and diverse people that bring the world to our doorstep, the food that tells the true tale of all global cultures, the attractions that symbolize who we are as a city, the nature coursing through the urban area to remind it of where it came from; all of this represents Toronto's true enchantment.
Toronto is a city that everyone should visit!  Here is my personal list of what you should be sure to take in when you're in our neck of the woods.
** This article contains affiliate links for your convenience!  If you make a purchase through one of these links, I will be minimally compensated at NO charge to you! **
Unique Things to do in Toronto
Toronto Proper
To start, there is way more to Toronto than meets the eye. The Greater Toronto Area (GTA) is comprised of 6 smaller cities: Toronto, North York, Scarborough, Etobicoke, York, and East York. With so many areas come many nicknames: T.O., T-Dot, and The Six which affectionately refers to the 6 smaller cities noted above.
The city is easily accessible by our public transit system called the Toronto Transit Commission (TTC for short) and GO Transit for those coming from outside of the city limits.  Of course, ride sharing programs such as Uber and Lyft are also widely available. If you prefer to get in a bit of a workout while you see the sites, bike share locations are all over the city for easy access.
The Shopping
For the fashionista or those looking for eclectic wear, be sure to head to Eaton Centre, a landmark shopping mall that is the second largest in Ontario (right after Square One in Mississauga, a city adjacent to Toronto). With over 235 amazing chain stores, you are bound to find something that catches your eye.
One of the more local and unique things to do in Toronto is the famous Queen Street strip between Bathurst Street and Gladstone Avenue. It offers a gallery of stores and styles like no other in the world! Noted by Vogue Magazine as the second coolest neighbourhood in the world, Queen Street is certainly the place to be to find your personal fashion voice.
Kensington Market is also a bohemian and indie neighbourhood that provides amazing wears and you can always find something that seems as if it was made just for you!
The Attractions
The CN Tower is certainly Toronto's number one attraction and for good reason! Standing at 1,820 feet tall, this amazing structure provides the ultimate panoramic view of Toronto. If you're the adventurous type, the EdgeWalk offers those who are brave enough the chance to walk around and hang off of the exposed top of the tower in a harnessed suit. Who's in?!
Once you've come down from the sky, take in a Blue Jays baseball game at the beloved Rogers Centre (still affectionately called by most Torontonians by it's original name, SkyDome), the first stadium in the world to have a fully retractable roof. After a fun time at the ol' ball game, head across the street to take a craft brewery tour or just grab a pint at the Steam Whistle brewery.
If sports aren't your thing, check out the Royal Ontario Museum (also known as the ROM) which is known to have amazing exhibits and Friday night summer parties for adults. Partying with dinosaurs? Why not!
Another very special place to visit is the only real and full-sized castle in a North American city, Casa Loma. The 98 rooms, secret passageways, grand turrets, stunning gardens and more will have you feeling like royalty!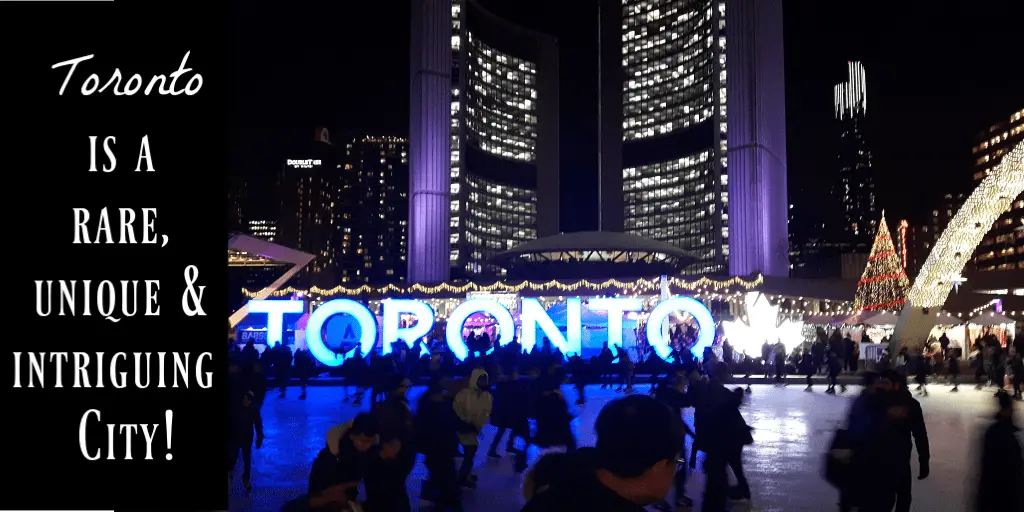 The Food Districts
From Little Tokyo to Little India, Toronto gladly boasts the best food zones in North America, hands down! Being the most multicultural city in the world is something we openly celebrate, and our endless food choices are truly a reflection of all the diversity the city holds. When ready to grab a bite be sure to check these places out:
538 Queen Street West -This low-key vibe restaurant and bar boasts San Andreas enchiladas, jerk chicken tacos, spicy BLT caesar salads and way more—and each amazing dish is only $5.95CAD. Need I say more?
581 Mount Pleasant Road -This is one of the best Indigenous food restaurants in all of Canada! If you want to experience authentic indigenous cuisine with a modern twist (and trust me, you do!) then this is the restaurant for you.
208 Bloor St. W-My love for cheeseburgers knows no bounds and I must agree with one fellow Torontonian who ate a cheeseburger a day for a year in search of the best one in the city: Museum Tavern has it! With it's classic American tavern décor, stellar eats and drinks lineup, visiting this spot must be a high point on your T-Dot to do list.
Exploring the Great Outdoors
What is a great city without a bit (or a lot in this case) of green space?! Toronto is a city filled with fantastic natural spaces to enhance its never-ending charm. When in town, visiting the Toronto Islands is a great idea to take in our beaches (yes Canadian cities have beaches!), parks and family friendly fair and amusement park on Centre Island. A short and cost-effective ferry ride over will certainly be worth it! This is certainly a favorite thing to do while in Toronto!
If island time isn't for you, check out Edwards Gardens, a stunning botanical sanctuary in the heart of the city. Also, High Park is our version of Central Park with beautiful walking trails, stunning foliage, endless seasonal events and even a mini zoo. The Scarborough Bluffs is just east of the downtown Toronto core. It offers another awesome beach and park area to roam and take in stunning panoramic views of vistas and hills that take visitors breath away.
The Brickworks is an education centre for environment sustainability practices and is a mini city on its own. With biking trails, a farmer's market, a unique skating rink, intriguing art, and many unique events for kids and adults alike, you do not want to miss out on visiting this space in the city!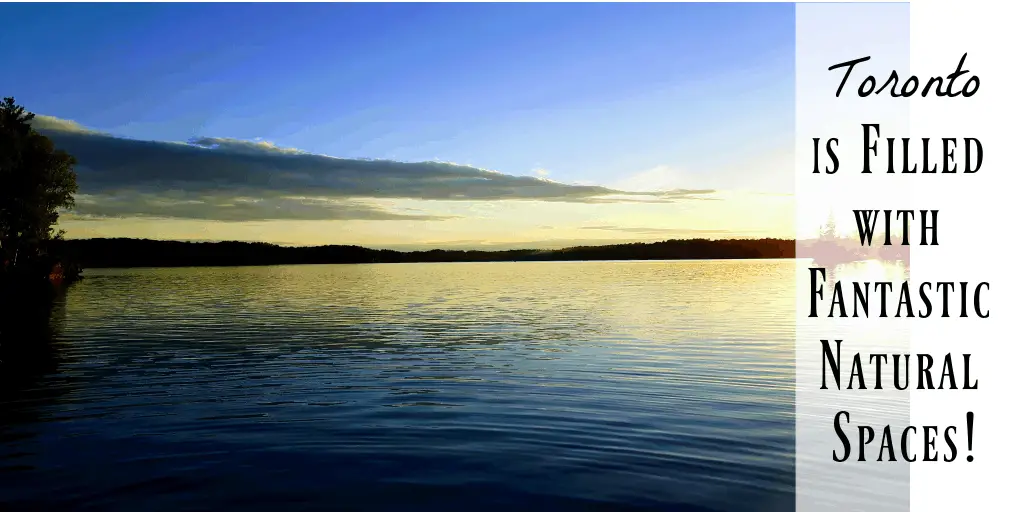 The Day and Nightlife
And how could I not speak about entertainment in the city that is home to some of today's biggest music stars? The Drake Hotel (not named after the hip-hop star actually) is a weekend staple for cool music events, great drinks and fun times with a cool crowd. If rooftops are your thing, you do not want to miss the Thompson Hotel's chill vibe. For some country fun, Rock N' Horse is the place to go! Line dancing, cowboy hats and a mechanical bull, all done Toronto style.
And of course, this is the city of festivals! Some that are a must attend are: Caribana (the premier Caribbean music and culture festival in North America), The Taste of the Danforth (a celebration of Greek food on the iconic Danforth Avenue), The Canadian National Exhibition (an old school fair called the CNE or the Ex) and Nuit Blanche (a sundown to sunrise one-night art installation festival throughout the entire city). Believe me when I say, these are just the tip of the Toronto festivals iceberg.
The Books & Bookstores
Toronto is no stranger to being the muse of literary giants. Here are some books that are famously set in the heart of Toronto:
With that said, Toronto also hosts some interesting book stores. You're sure to find hidden gems in these favorites: The Monkey's Paw, Acadia Books and Ben McNally are bookstores that will peak your imagination. Also, be sure to visit the Toronto Reference Library, which is the largest one in Toronto and is noted as the people's library.
Build Your Own Adventure in Toronto
As you can see, there are a lot of fun, interesting and unique things to do in Toronto for everyone! Starting out with the list above will definitely ignite your own love affair with Toronto. Torontonians are hospitable and open to sharing the magic of The Six with all who are interested so come say hello!
And once you're ready to dive in further this city offers even more to explore, with its hidden mini-neighbourhoods exerting a flare all their own that adds to the Toronto scene.
Come do, try and grow in Toronto.
Huh. Maybe the adventure is home after all.
More About Angelique
Angelique MacArthur is the Founder and CEO of The Unfiltered Agency a creative lifestyle brand that empowers women in their 30's to live their most beautiful and unfiltered life.  Angelique is multi-passionate and through her lifestyle website, The In Between Life,  beauty business and travel venture, her mission is to help women live a levelled-up life that is truly their own.
Other Articles You Might Enjoy
Unique experiences in Atlanta You Need to See & Do
Greenwich Village London ~ 5 Reasons You'll Want to Visit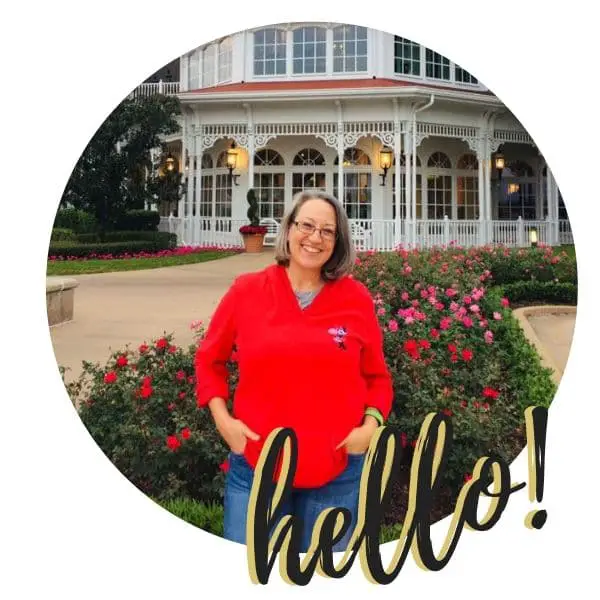 Becki is the author and founder of A Book Lover's Adventures. She has a degree in elementary education, has worked and volunteered in libraries for years, and spent several years in the travel industry. All of this has led to a love of books and travel. Becki loves to share her love by finding literary escapes to share!