Hillsboro ~ What to See & Do Just Outside Portland, Oregon!
Welcome to my Hometown Tourist Project!  Each week a different blogger gives us a tour of their hometown.  So far, we have been to 16 states and 2 different places in Canada!  Today I am pleased to introduce you to Treasure who blogs at Treasured Mom.  Treasure's blog is about making motherhood easier. The reality is … You Can't Fit It All In, but with the right skills, you can fit in what's important!  But, today Treasure is going to introduce us to her hometown of Hillsboro, Oregon and share with us all her why Hillsboro won her heart!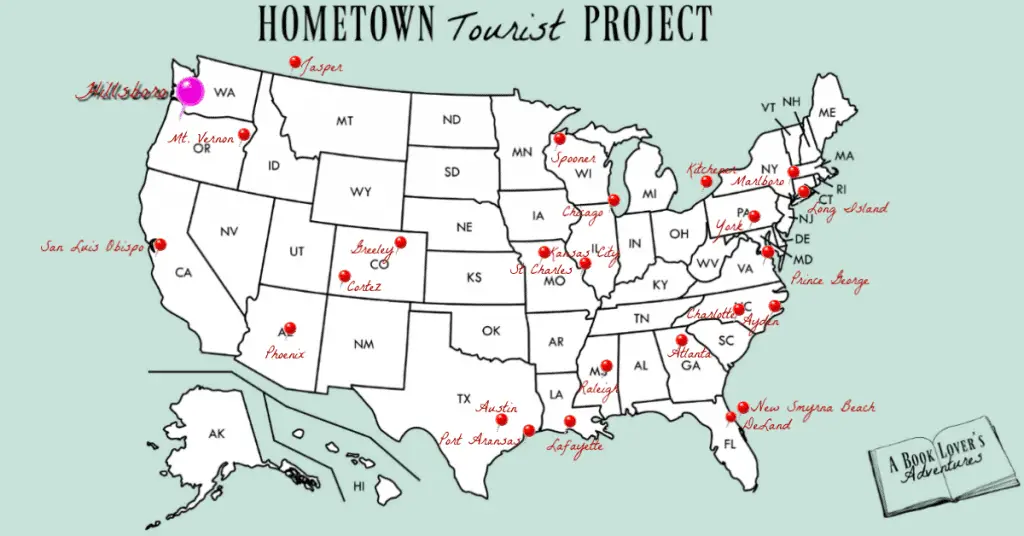 Hometown Tourist Project Week # 25 – Hillsboro, OR
By: Treasure Provost
I never knew that our family would end up living in Hillsboro, OR, but 7 years ago, my husband got a job with Intel. And, that meant moving our family of 6 100 miles from where we had spent the past 20 years.  It was a little bit of a shock, but also a great adventure to discover a whole new city.
Things to Love About Hillsboro
After moving here, we quickly fell in love.  Hillsboro feels like a small town … it's very easy to get around with hardly any traffic.  It's full of parks, great shopping, good food, and lots of activities for families.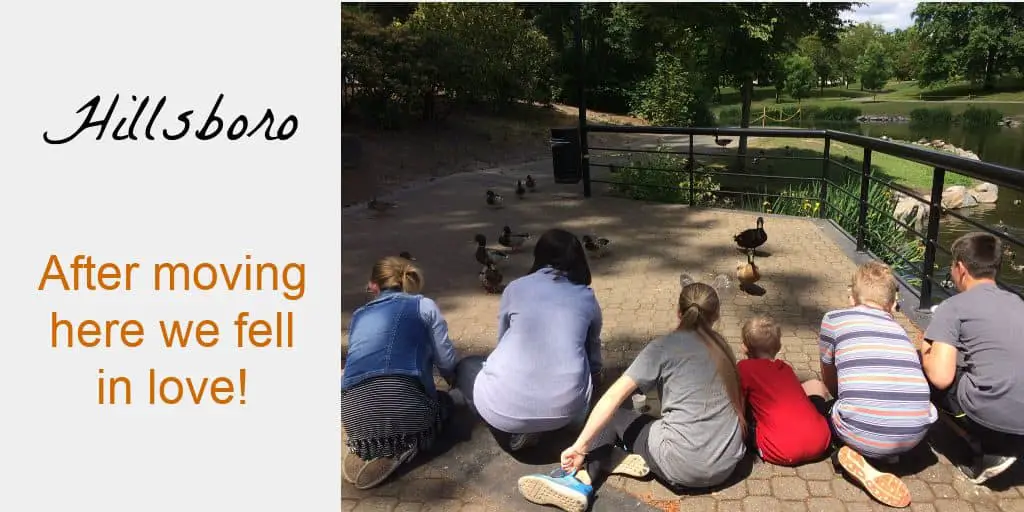 Main Street Hillsboro
While it feels like a small town, we have access to everything that a big city provides.  Main Street in Hillsboro has that old-fashioned, main street feeling. There's the old-time pharmacy with a breakfast counter.  Have some breakfast or lunch and even a milkshake, while you visit with all the white-haired, balding regulars. They seriously, gather there every single day to visit with each other.  We also have The Venetian, a vintage theatre where you can watch a good play … and, many small business, like a bookstore, shoe store, florist, and a tap room.
There's a lot more to Hillsboro, though.  Main Street is just a taste of what's available here.
Parks 
The park system here would blow anyone away.  Even though we only have a population of 90,000, we have 75 different parks.  They have updated playground equipment, beautiful nature trails, and ponds. We even happen to be one of the locations that swans go for the winter and they hang out in our ponds behind the main library.  
Libraries
As a frugal gal, I have really fallen in love with our library system.  We have a network of 17 different libraries in the county that we have free access to.  We can even request books, CDs, DVDs, magazines, etc. to be shipped from other libraries and pick them up at our main library.  They hold free classes, storytimes, and kids activities.
On top of that, they have something called "The Library of Things", where you can actually check out all kinds of "Things".  Things like Instant Pots, drills, kids toys, Legos, a parachute, games, sewing machines, Cricut, you name it – just about anything you can think of is available.  This makes my little money-saving heart happy.
Beautiful Sightseeing
On the edge of town, you'll find Jackson Bottom Wetlands Preserve, where according to their website, "

over 211 species of birds are sighted annually …, including Bald Eagles, Great Blue Herons, and thousands of Tundra Swans and Northern Pintails, making Jackson Bottom a haven for bird watchers. The Preserve is home to deer, otters, beavers, and thousands of other species."  Our family loves to go walk the trails and look for all kinds of wildlife.

You can also visit the Rice Northwest Rock and Mineral Museum, which has been

recognized as one of the best in the nation. It has not only fine rocks and minerals, but also fossils, meteorites, lapidary art, and gemstones from the Pacific Northwest and around the world.

And, venturing just a little bit further, there are amazing things to see within just 90 minutes of Hillsboro.  We just had my daughter and grandkids here from Minnesota and we took them to Multnomah Falls on the Columbia River Gorge.  

This is the tallest waterfall in Oregon and it has a 620 ft. drop.  It is absolutely stunning!

Going the other direction is the Ocean.  Everyone loves the beach and there are plenty of great places to play in the sand, fly a kite, or just walk in the cold surf.  You can head slightly north and visit Fort Clatsop where Lewis and Clark spent their winter. There is a wonderful interpretive center there with hands-on activities and the chance to see a leather-wearing guide shoot a musket.

Oregon City is just around the corner as well.  Check out the End of The Oregon Trail Center for an amazing learning experience.  It's a beautiful museum with activities for everyone that will really help history sink in.  Try packing a wagon and learn to bake sourdough while you're there.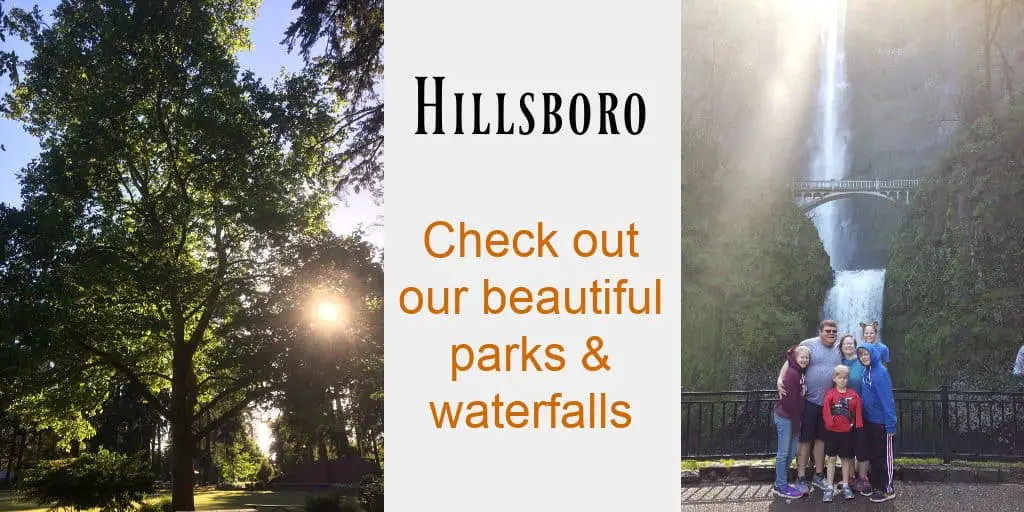 Easy Access to Portland
Hillsboro is just 15 miles west of Portland, OR.  This allows us to easily access the Portland nightlife, great entertainment, The Portland Zoo, VooDoo Donuts, medical facilities, museums, amazing food, and culture.  We can access all of this, but we don't have to live every single day with the horrible traffic, parking issues, and congestion. It truly is the best of both worlds.
So Much to Love About Hillsboro
As you can see, Hillsboro, OR has an amazing amount of things to do and see.  It is a lovely community to live in and it provides all the cultural experiences you can imagine within just a short distance. Experience the hustle and bustle of Portland and the relaxed small town of Hillsboro all in the same day.
More About Treasure & Treasured Mom
For the last 26 years, I've been the wife of my best friend.  He's the amazing man I just can't spend enough time with.  I am also the mother of 10 children, ranging in age from 8 to 35, who have come to us multiple ways.
God has given me the career of my dreams, right here at home.  I can't imagine there is anything in the world that I'd rather do than be at home with my kids.
I'm using my blog, Treasured Mom, to serve moms, just like you.   I have a crazy passion to help moms save time and save money.  I've even been known to stalk people in the grocery store to stop them from making big shopping mistakes.  I write about things like frugal living, cleaning, meal planning, grocery shopping, travel, Instant Pot recipes, and much more.  I'd love for you to come visit.
One of my most popular posts is 10 Killer Ways to Save Money on Groceries.  Along with this I have a great Grocery Price Book Packet I'd love to send you!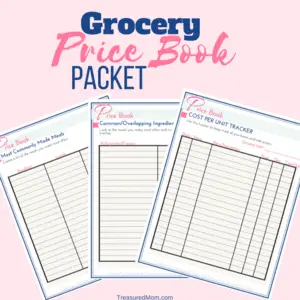 Let's Get Social
Keep up with Treasure & her blog on Social Media!  You can find her here:
Other Articles You Might Enjoy
My Hometown Tourist Project series
Best Summer Beach Reads for 2018 ~ You'll Love this List
Why You Need to Visit Mt. Vernon, OR & What to do!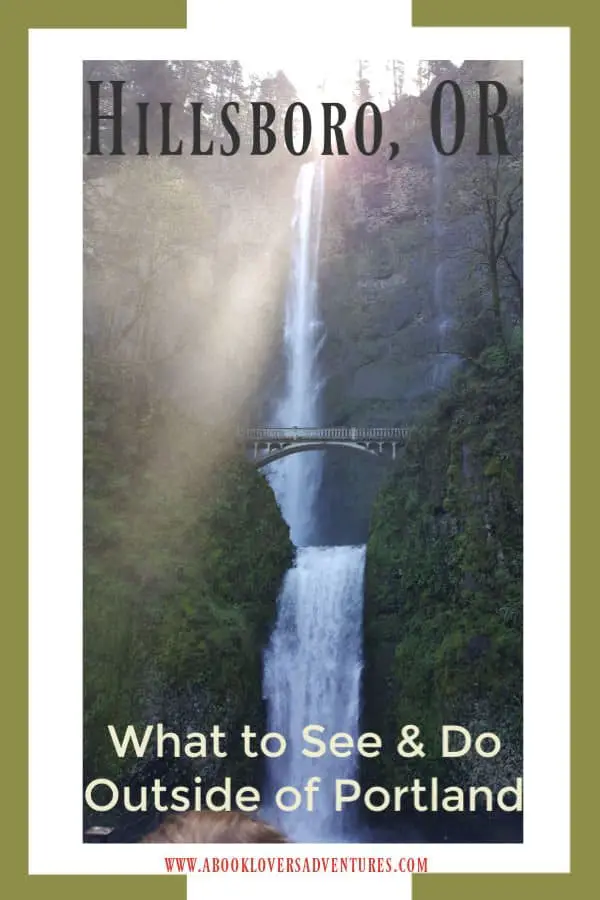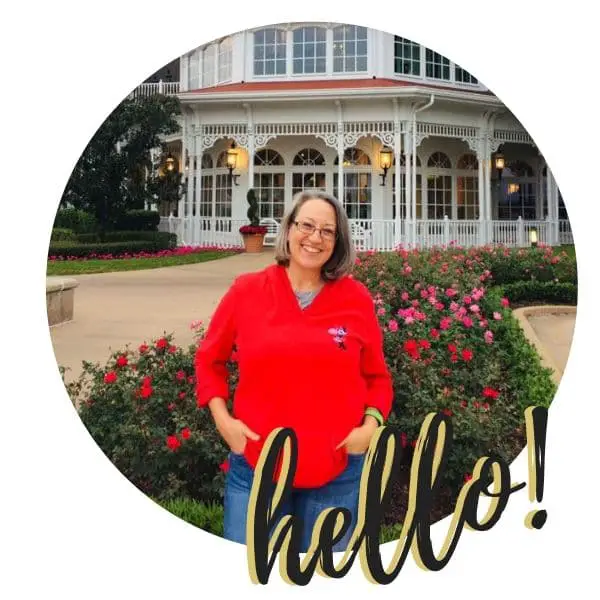 Becki is the author and founder of A Book Lover's Adventures. She has a degree in elementary education, has worked and volunteered in libraries for years, and spent several years in the travel industry. All of this has led to a love of books and travel. Becki loves to share her love by finding literary escapes to share!