Top 10 Spring Break Ideas You Need to Visit
Growing up in Florida, we pretty much felt like we were on Spring Break all the time. Back in the day, Daytona Beach was the destination of choice.  And, since we only lived about 20 minutes from the beach, we got to enjoy Spring Break from March through May. But, times have changed.  Both for me and for the Spring Break ideas that I search for! These days, I'm not looking for where the best parties are…ugh! These days, I'm looking for fun places we can travel with our teens – without all the partiers!
Family Friendly Spring Break Ideas
Looking around online, here's what I've found to be some of the best family-friendly (and budget-friendly) Spring Break ideas and destinations.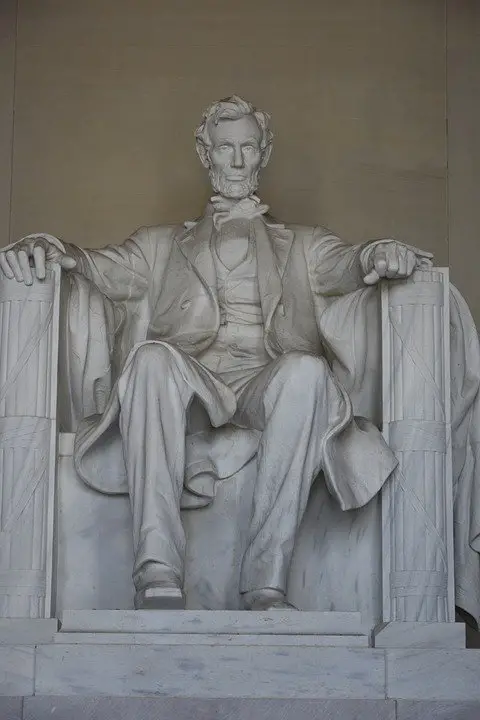 Within the United States
1. Washington DC
When sorting through your spring break ideas ~ Washington DC is such a great vacation destination.  And, during Spring Break the weather will be much more tolerable than summer time, which makes DC an ideal Spring Break Destination! And, in DC all of the Smithsonian museums are FREE!! There's great public transportation, so you don't have to worry about driving in the city if you don't want to!
Here is Global Munchkins Ultimate Guide to Washington DC .  And, here is Happy Homeschool Nest's article Washington DC for Families on a Budget
2. Sanibel Island, FL
If you want more relaxed Spring Break ideas then how about heading to the beach!  You'll want to check out Sanibel Island! It is world famous for it's shelling, and it's a fabulous beach to visit pretty much any time of year!
Here's a great guide from Scary Mommy 10 Things to do on Captiva and Sanibel Island with Kids
3. San Diego, CA
If your spring break ideas include beaches, then San Diego is fun in a completely different way than Florida beaches! There's lots to do, so check out these articles to help you out!
Here's an article from Family Travel Magazine San Diego Vacation with Kids.  And, here's an article from Making Life Blissful, 9 Fun Things to do in  San Diego with Teens.
4. Outer Banks, NC
The Outer Banks is one of my favorite places to visit!  Our family goes there every other summer and it's just a great place to kick back and relax!
Karen at Family Travels on a Budget wrote a great Family Guide to the Outer banks!  Here's her article 25 Things to do at the Outer Banks.  Another article from Keeping Life Sane, 10 Things you Must see in the Outer Banks.
5. Orlando, FL
Orlando tends to be a lot of families' destination whether Spring Break, summer or pretty much any time! Of course everyone knows about the theme parks in Orlando, but there is a lot more to do in Orlando than just Mickey Mouse (or Harry Potter)!
Teacups and Fairy Tales wrote this post Things to do in Orlando with Teens.  Here's another article about Vacationing in Orlando.
Book Your Travel Here
Outside the United States
6. Ocho Rios, Jamaica
If you want to head into the Caribbean to Jamaica, you'll have plenty of sunshine, white sandy beaches and fun!
Here's an article from Cosmos Mariners, 8 Must do Things to do in Jamaica.  And, here's a guide for Ocho Rios to help you find more fun, Fun Things to do In Ocho Rios.
7. Playa del Carmen, Mexico
If you'd like to head south of the border, Playa del Carmen is a hot spot to visit this year!
Travels with Bender wrote 5 Things to do with Kids in Playa del Carmen.  Den & Sky have some more ideas on what to do there, 10 Things you Need to do in Playa del Carmen.
8. Montreal, Quebec
If you 'd like to head north and see some of Canada, Montreal is the place to go!
Living Minnaly wrote this article of 8 Must see and Must do's of Montreal.  And, Gone with the Family has this Spring Break Guide to Montreal.
9. Willemstad, Curacao
Another hot spot in the Caribbean is Curacao!  Willemstad is a beautiful, historic city that you'll want to see!
Here's a Walking Guide to Willemstad from Eat Sleep Cruise.  And, Dana Vento has an article on 10 Things to Experience in Willemsted!
Bahamas
The Bahamas is always an easy trip to paradise! And, here in Florida, it is an easy flight or cruise away.
The O'Briens Abroad wrote a great piece on the Best Family Resorts in the Bahamas.  And, here's Traveling Mom's article The Complete Bahamas Guide for First Timers!
Spring Break Destinations
So, here they are…the hot Spring Break destinations!  Hopefully, this gave you some thoughts on where you might like to spend your time. Whether staying within the United States and maybe visit Washington DC, San Diego or maybe a great beach!  Or, if you're heading abroad for something more exotic like the Caribbean or Mexico, find your spot and enjoy!
There's a great big world out there, so get out and enjoy it!
Other Articles You Might Enjoy
Bookstores & Vacation – OBX style!
Indianapolis with Teens ~ What You Need to See & Do
Family Friendly York, PA ~ What You Need to Know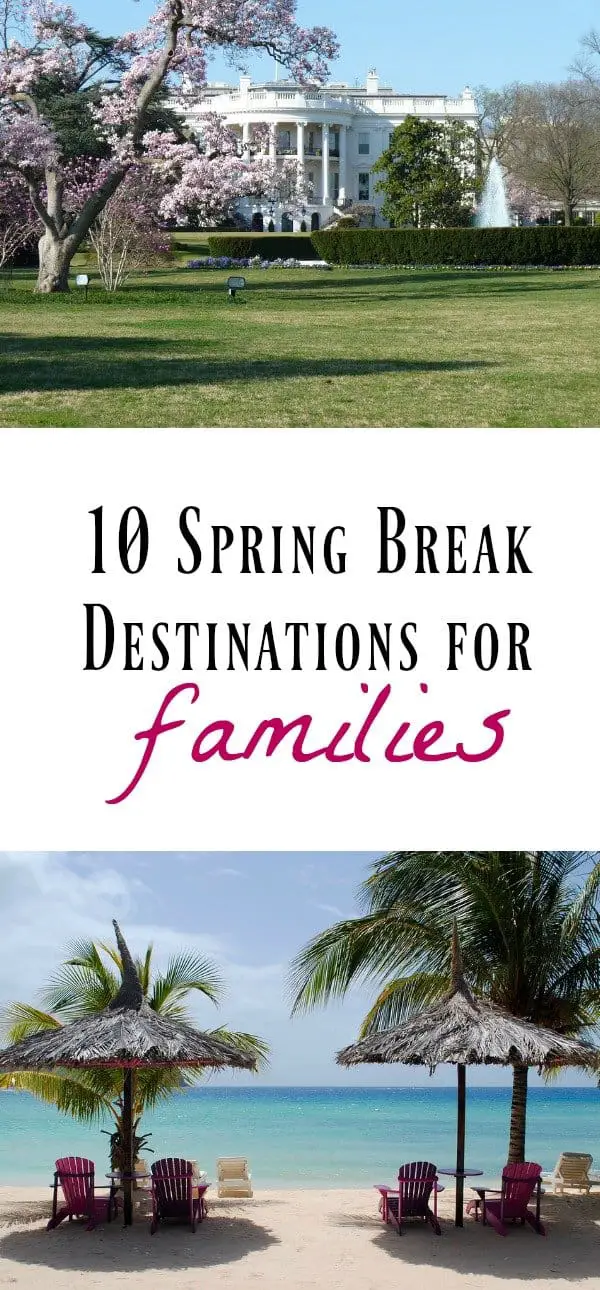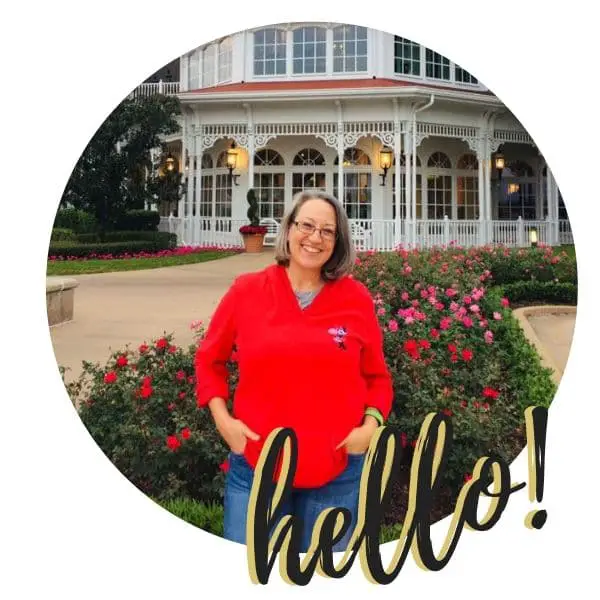 Becki is the author and founder of A Book Lover's Adventures. She has a degree in elementary education, has worked and volunteered in libraries for years, and spent several years in the travel industry. All of this has led to a love of books and travel. Becki loves to share her love by finding literary escapes to share!