Monterey Peninsula ~ Fun Things to do along the Central Coast
Welcome to my Hometown Tourist Project!  Each week this year I've been introducing you to a new blogger who gives us a tour of their hometown.  Throughout the year we have been all over the country and even up into Canada!  Today I'd like to introduce you to Sarah who blogs at Home Grown Scholars.  Sarah's blog is about offering support, encouragement and inspiration for fellow homeschoolers!  But, today Sarah is going to introduce us to her hometown of Seaside, CA. Actually, she is going to introduce us to the Monterey Peninsula of which Seaside is a part!
** This post contains affiliate links for your convenience.  If you happen to make a purchase through my link, I will be minimally compensated.  But, your price is not affected for this convenience! **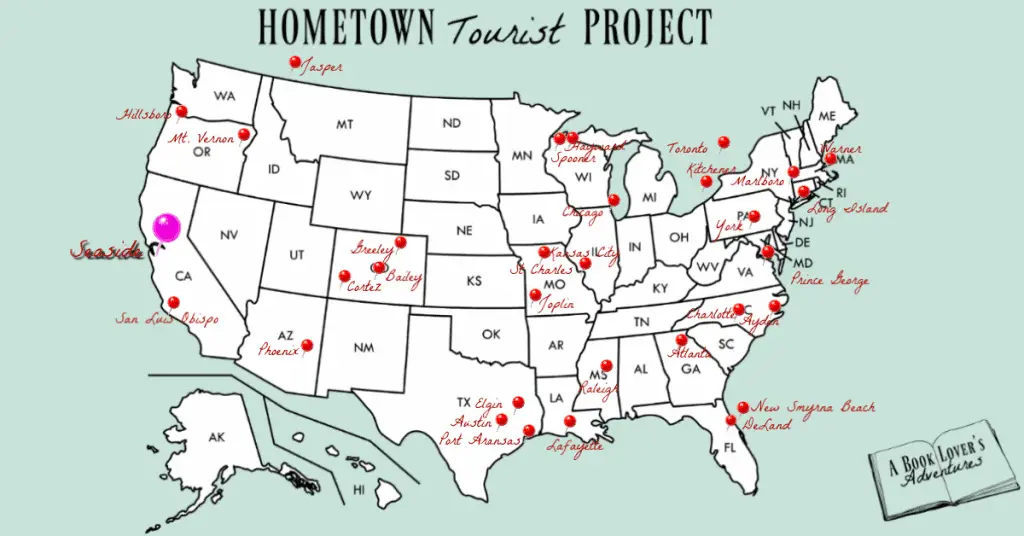 Hometown Tourist Project Week # 33 ~ Seaside, California
By: Sarah
Hi there, readers! My name is Sarah and I am so excited to introduce you to my hometown of Seaside, CA! You can find me over at homegrownscholars.com, where I blog about adventures in homeschooling my two awesome kiddos.
We are avid readers who love to travel whenever possible. Since these pursuits are right up your alley, I'd like to offer some great tips in case you find yourself in my hometown.
Welcome to the Monterey Peninsula
I live in Seaside, right along the central California coast. The population is currently around 34,000 and our neighboring cities are Monterey, Marina, Pacific Grove, Pebble Beach, and Carmel. Locals refer to any of these cities as being part of "the peninsula".
My Hometown, Seaside
Seaside is home to California State University Monterey Bay, Bayonet and Blackhorse golf course, and the former Fort Ord. Fort Ord was an active U.S. Army base, housing over 20,000 infantry members and civilian workers from 1917 until its closure in 1994. Part of the former base is now a national monument, including many miles of trails for hiking, biking, and riding horses. Some of the land has also been developed into residential and commercial buildings.
Famous Monterey Peninsula
The Monterey peninsula is famous for many reasons. Among other things, it is home to the Monterey Bay Aquarium, the Blues and Jazz Festivals, the AT&T Pro Am golf tournament, and the Concours d'Elengance car show. We are surrounded by gorgeous coastline, world-renowned golf courses, and lots of wine tasting locations.
Many movies and TV shows have been filmed here with one of the most recent being Big Little Lies. While the setting of the book takes place in Australia, the setting for the show was Monterey. In fact, the filming for Big Little Lies: Season 2 is currently underway. If you watched the show, much of the local scenery will look familiar to you.
Since most of you are dedicated readers, you'll probably be interested to know that John Steinbeck was born in nearby Salinas. He spent most of his life in the Salinas valley and the Monterey peninsula, and these are the locations that inspired most of his literary work.
Why I Love Living Here
There are so many reasons why I love living here. We are surrounded by natural beauty and wildlife, we enjoy a temperate climate, and we have an abundance of outdoor activities available. Hiking, biking, kayaking, surfing, and scuba diving are easily accessible. We're also located near other fun destinations with San Francisco, Santa Cruz, San Jose, and Big Sur all less than two hours away.
The Downside
Now the downside to living here is the super high cost of living. Ugh. Things can get pretty darn pricey so I'm going to include suggestions for ways to save money while you're visiting.
Valuable Tips for your Visit
Accommodations
Check Air B&B and VRBO before looking into hotels. If you are a AAA member, check for discounts. And if you enjoy camping, there are many campsites in the area.
Activities and Restaurants
Check Groupon for discounts on local attractions and restaurants. If you are a Costco member, stop here upon arrival. There are usually discounted tickets to many local venues.
Meals
Eat out for breakfast or lunch, instead of dinner when prices are higher. If you are going out for dinner, take advantage of Happy Hour specials. I am also a huge fan of picnics! Hit the grocery store, grab some sandwiches and side dishes, and enjoy a picnic while congratulating yourself on saving some cash.
IMPORTANT TO KNOW
The ocean here is COLD. While some people brave the water without a wetsuit, I'd highly recommend bringing or renting one if you're planning to spend time in the water. Also, make sure you bring a sweatshirt, jacket, and pair of long pants. Summers are often foggy and fall is typically our warmest time of year. But don't be caught off guard without any warm clothing.
My Top 4 Recommended Tours
Because there is so much sightseeing to do here, it can seem impossible to "do it all" without feeling overwhelmed. I'm going to suggest four tours that I would highly recommend.
Tour #1 – Monterey, Cannery Row
One of your first stops should be the

Monterey Bay Aquarium.

 Considered one of the best aquariums in the world, it truly is spectacular. It is located right on

Cannery Row

, which John Steinbeck and Doc Ricketts fans will appreciate. There is plenty of history all along Cannery Row so be sure to take some time to explore.
The

Monterey Bay Coastal Recreation Trail

, (which we refer to as the rec trail or bike path) runs for 18 miles from Pacific Grove all the way north to Castroville. Every Saturday morning my two kids attend Japanese school in downtown Monterey. During this time my husband and I walk the trail from downtown to the Aquarium and beyond. It's a FREE date with some of the best views on the peninsula!

If you continue west on the trail from the Aquarium, you will eventually pass the Hopkins Marine Lab. This is the perfect spot to see Harbor Seals lounging and basking on the beach.

TO EAT:

If you're looking for breakfast,

First Awakenings

is your go-to spot. All of their food is delicious but PLEASE do not leave without trying one of their wheat germ pancakes! So yummy!

TO DRINK:

Two wine tasting rooms are close by.

Carmel Ridge Winery

tasting room is right on Cannery Row.

Pierce Ranch Vineyards

tasting room is one street up, off the beaten path, if you're looking for a less touristy location. I recommend both places.

BUDGET TIP:

From Memorial Day weekend through Labor Day, the

MST

(Monterey-Salinas Transit) offers FREE rides to the Aquarium from downtown Monterey. The link will provide the route and other details.

WORTH NOTING:

For John Steinbeck fans, consider a trip to Salinas to visit the

Steinbeck Center

.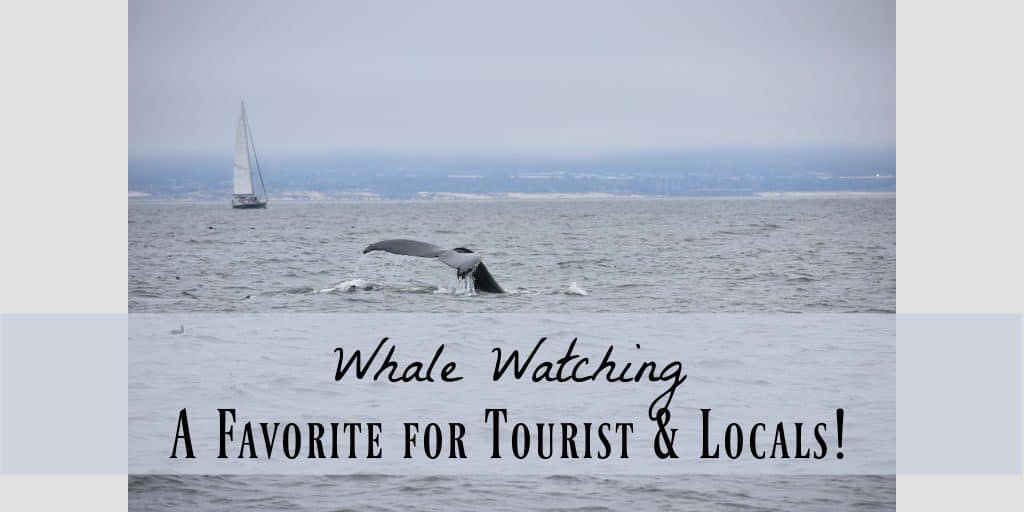 Tour #2 – Monterey & the Wharf
Tour #3 – Carmel
Carmel Beach

is one the most beautiful beaches I have ever been to. This is one of my husband's regular surf spots and since it's a dog friendly beach, we often bring our dog. Keep your eye out for dolphins and whales, which are spotted regularly.

Consider stopping off at

Carmel Mission

where Junipero Serra lived for much of his life and where he died. Tours are available; check out the link for details.

Poet Robinson Jeffers built his home, (

Tor House

) in Carmel. Tours are led by volunteer docents. This is a true gem for writers, readers, and lovers of poetry.

TO EAT:

There are many wonderful restaurants in Carmel but you might consider heading to Bruno's or Nielsen's and getting food for a picnic lunch. Hit the beach or one of the nearby parks to enjoy your meal.

LATTE STOP:

Carmel Belle

is one of my regular spots to get a latte. So good!
Tour #4 – Point Lobo State N.P.
Point Lobos State Natural Preserve

is one of my favorite spots in the world. Seriously, please visit! It is a magical place. Hang out at Whaler's cabin and soak up the fascinating history. Borrow a pair of binoculars from the volunteer docents and keep your eye out for whales, sea lions, seals, otters, and a variety of birds. If you happen to be visiting in the spring, this is the time when Harbor Seals come to give birth. My kids and I were able to witness a birth one year and it was phenomenal.

TO EAT:

Yep, you guess it. A picnic lunch to enjoy at Point Lobos!

BUDGET TIP:

While it is currently $10 to park inside the preserve, you can park along highway 1 for free.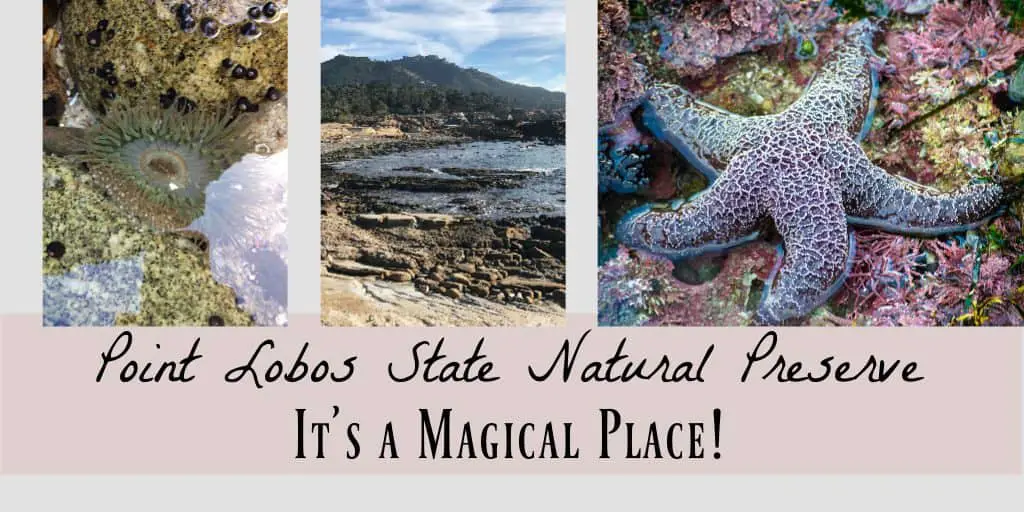 See You on the Peninsula!
Regardless of what you choose to do while visiting the Monterey peninsula, you ABSOLUTELY MUST watch the sunset over the Pacific Ocean. You can catch breathtaking views from practically anywhere on the peninsula.
I really hope you're able to head out this way for a trip in the future. And if you do, please let me know! Just head over to homegrownscholars.com to get in touch with me. I am always available for extra tips and suggestions.
In the meantime, happy reading and adventuring!
More About Sarah & Home Grown Scholars
I live near the California coast with my incredible husband, two awesome kiddos, and sweet little dog. Equal parts homebody and adventurer, I love good food, great company, and I believe that shoes should always be optional.
If you're looking for ways to keep your homeschooling as simple as possible, you are in the right place. I provide support, humor, and practical tips to help you on your journey.  Keep in touch by joining my email!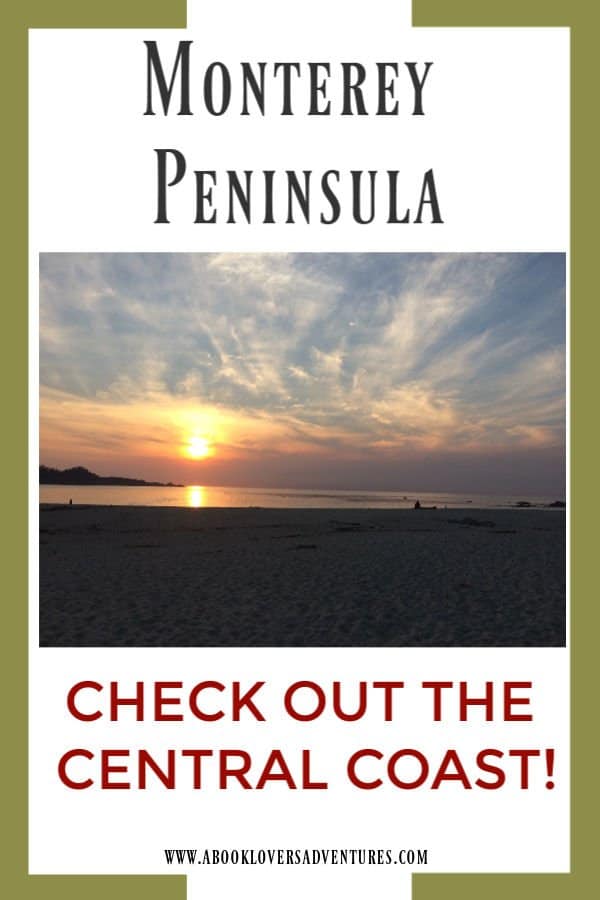 Other Articles You Might Enjoy
New Smyrna Beach ~ The Best Things to Do
9 Best Beaches for Family Vacations You'll Want to Visit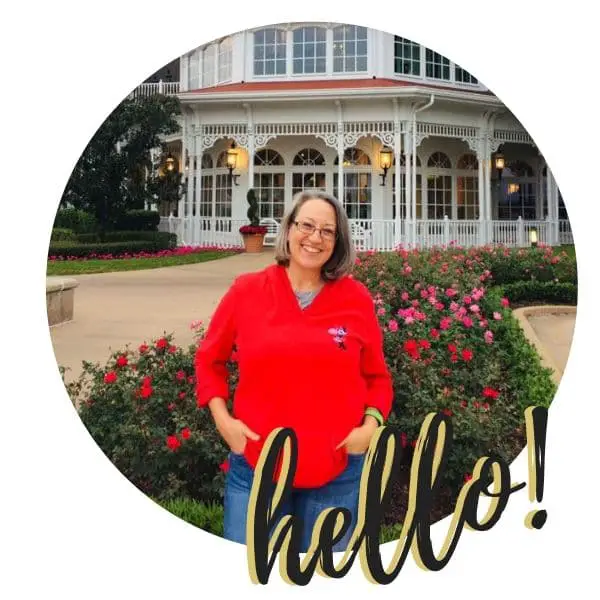 Becki is the author and founder of A Book Lover's Adventures. She has a degree in elementary education, has worked and volunteered in libraries for years, and spent several years in the travel industry. All of this has led to a love of books and travel. Becki loves to share her love by finding literary escapes to share!