Historic St. Charles, MO ~ 3 Reasons You Need to Visit
Welcome to my Hometown Tourist Project!  Each week we will be treated to a new blogger giving us a tour of their hometown.  Throughout the year we will be going all over the country and even up into Canada!  Today I am pleased to introduce you to Kimberly Ruhr who blogs at Passing Down the Love.  Kimberly's blog is about collecting memories and connecting generations!  But, today Kimberly is going to introduce us to her hometown of historic St. Charles, MO.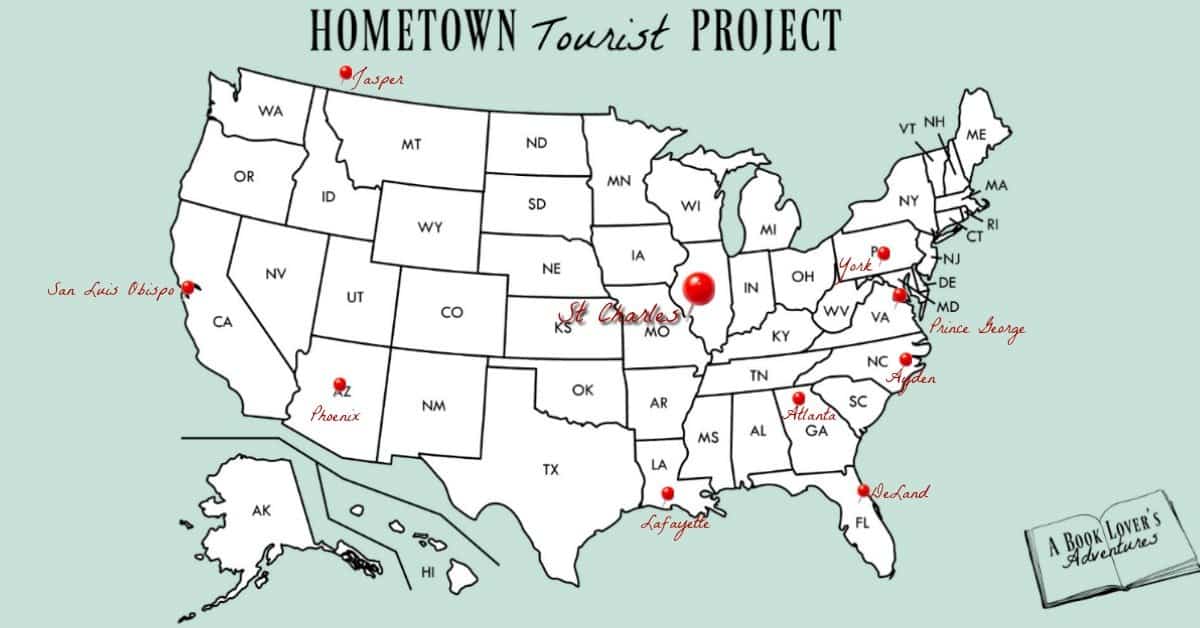 Historic St. Charles, MO ~ 3 Reasons You Need to Visit
By: Kimberly Ruhr
Hi, I'm Kimberly. You'll find me hanging out over at Passing Down the Love.  At Passing Down the Love I talk about building inter-generational connections. An important part of building connections is spending time together.  When you live in a place like St. Charles, it's easy to find those opportunities.
So, let me tell you a little about St. Charles, MO.

St. Charles, MO: My Hometown
St. Charles is a mid-size town on the banks of the Missouri River.  A beautiful suburb of St. Louis, it offers easy access to the big city but maintains a small town feel.  People are friendly here.  The Midwest is known for it's neighborly, kind and helpful people. So, you'll find them here in St. Charles, MO.
If you like seasonal weather, this is the perfect place for you. We have four seasons, which I love! We get cold and a little snow in the winter (most of the time) which is great for winter activities.  But it can get pretty hot in the summer, allowing residents to enjoy the sunshine, outdoor fun and the Missouri River.
What to do in historic St. Charles
Main Street St. Charles
St. Charles offers many opportunities to have fun with my Grandchildren and activities for the grownups to enjoy as well. Historic Main Street is probably the biggest attraction in St. Charles. With its brick-paved streets, charming buildings and shops, outdoor dining and musical entertainment, it has something for everyone.
Katy Trail State Park
Spanning almost 240 miles,  Katy Trail State Park is the country's longest rail-trail.  The winding, beautiful trail passes through towns and rural areas alike across Missouri.  The trail runs the route of the railroad tracks and along the banks of the Missouri River.
While it may be historic St. Charles is also a great place for outdoors people! St. Charles is one of the many trail heads throughout the state, located at mile-marker 39.5. It's easy to catch the trail here, go for a walk or a bike ride and enjoy the views.   The section between St. Charles and Augusta is filled with spectacular lookout points and is a fairly easy stretch to navigate.  So, on a beautiful spring day you'll find families riding bikes together, runners jogging, and many walkers taking advantage of this wonderful State Park.
Festivals
You'll find several festivals here throughout the year, including a family Independence Day celebration with fireworks on the riverfront and The Festival of the Little Hills, a craft fair and music event. Vendors come from all across the U.S. to participate each August and crowds flock to town.
St. Charles Christmas Traditions
But, my favorite event on Historical Main Street is "St. Charles Christmas Traditions".  Every year, the hustle and bustle busyness of Christmas is put aside for a short time as we visit the past.  Beginning the day after Thanksgiving and lasting until Christmas Eve, Historic Main Street turns into a wonderland of Christmases long ago.  There are horse-drawn carriage rides, Victorian carolers, decorations, a Gingerbread house contest, Santa's workshop, chestnuts roasting and so much more.
Christmas Traditions main draw is the International Santa extravaganza.  You will find Santas from all over the world represented and walking the streets each day (when they aren't in the parade).  You might even run into Ebeneezer Scrooge or the Sugar Plum Fairy!  They each stop to talk with visitors and tell their story, offering trading cards with information about their origin along with their photo.  The kids love hearing from all the Santas and other Christmas personalities.  Collecting trading cards from each character can turn into quite a competitive event!
And, if that's not enough to convince you to come to St. Charles, how about this?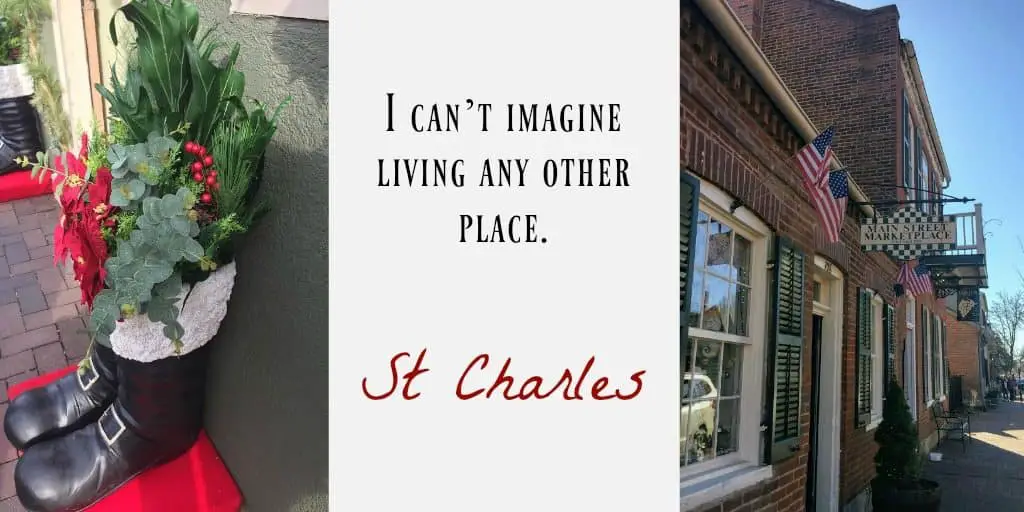 St. Charles is haunted
That's right.  We have ghosts! St. Charles Main Street is recognized as one of the most haunted and active areas in the world – according to some.  The Mother-in-Law House Restaurant is said to be the most active site in the area.  This double house was built in 1866 by Francis Kremer.  His wife, Mrs. Kremer, was very homesick for her mother, so this house was built with two sides exactly alike. One side was for the family and the other side was for Kremer's mother-in-law.
The building today is a restaurant that plays host to a spirit, or so they say.  Could it be his departed Mother-in-Law?  Owner Donna Hafer has claimed that nothing ever seems to go right on the northern side of the restaurant. Strange events have been reported, including glasses, drinks and utensils that disappear with no explanation; water glasses that mysteriously spill; coffee cups that upend and dump in the laps of guests; food that inexplicably changes temperature and more!
And, for you book lovers, a writer has penned a book about our ghosts. Michael Henry, author of The Ghosts of St. Charles has been on the show Ghost Hunters and now runs St. Charles Ghost Tours. Mr. Henry gives walking tours year round that take you through the streets of Historic St. Charles.  And, he includes visits to sites like the Mother-in-Law House Restaurant that claim to be haunted, places where mysterious happenings have occurred and where things go bump in the night.  So, put on your brave face, grab your EMF meter and join him for a tour.
St. Charles is home
I've lived in the St. Charles area for most of my life.  But, it's close enough to St. Louis to enjoy a visit to the Gateway Arch, a Cardinal Baseball game, or the famous St. Louis Zoo.  It has all of the excitement and opportunities of a big city, just across the river. So, it's the best of both worlds!
It's the perfect place to raise a family, make lasting friendships and lead a relaxed, interesting Midwestern life with the charm and friendliness of a small town.
I can't imagine living any other place.  St. Charles Missouri is my hometown.  My home.
Here's my story.
There are these two awesome little people that call me "Grandma Kim".  Two almost perfect young men and their wives call me "mom".  There are also two special elderly folks that call me "daughter".    So, we are four generations wrapped up in the arms of a loving, crazy, fun family.
As a result of this group and a belief that strong family connections create a foundation for children throughout their lives, Passing Down the Love was born.
FREE for You!
Just for you – a list of 50+ Activities you can do all together. So, have fun with your Kids, Grandkids & Grandparents!
If that isn't enough, get access to our exclusive "Members Only" area, too!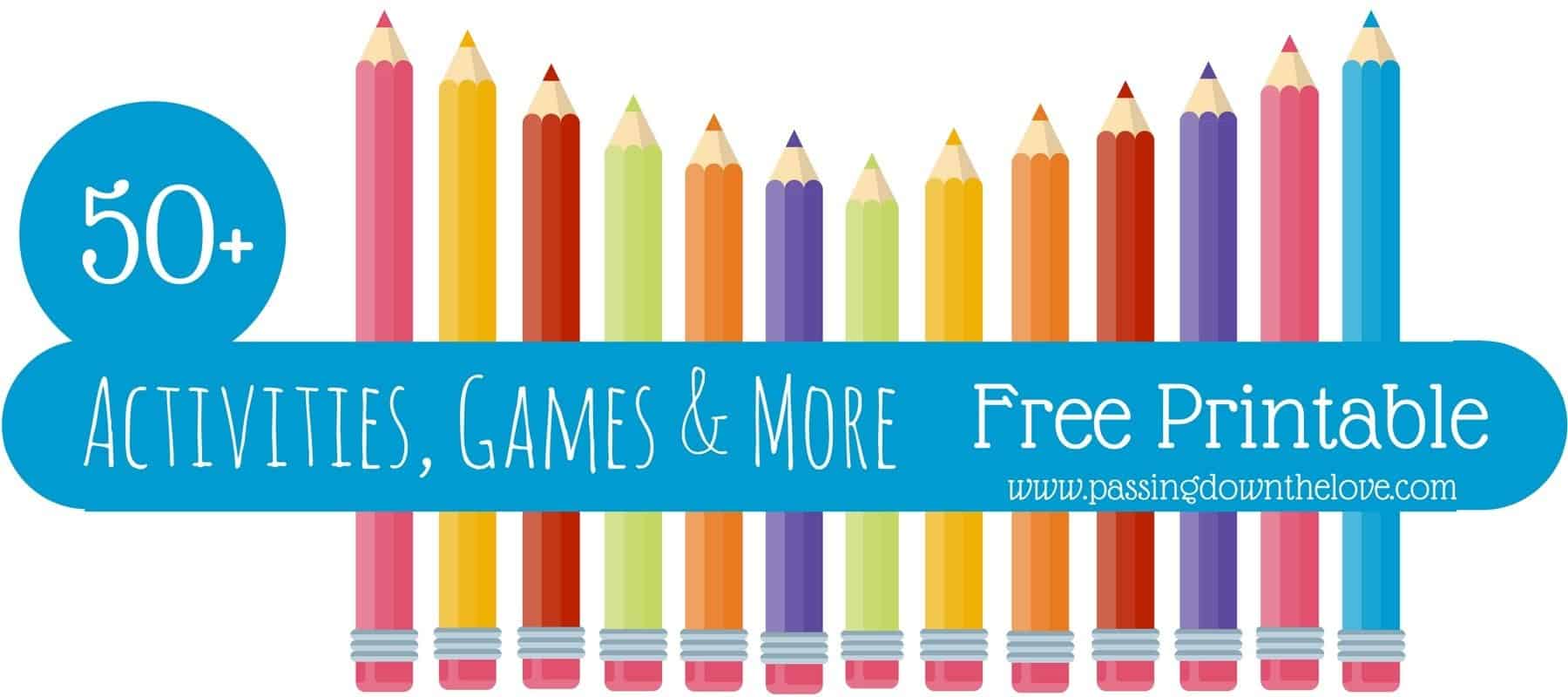 Other Ways to Connect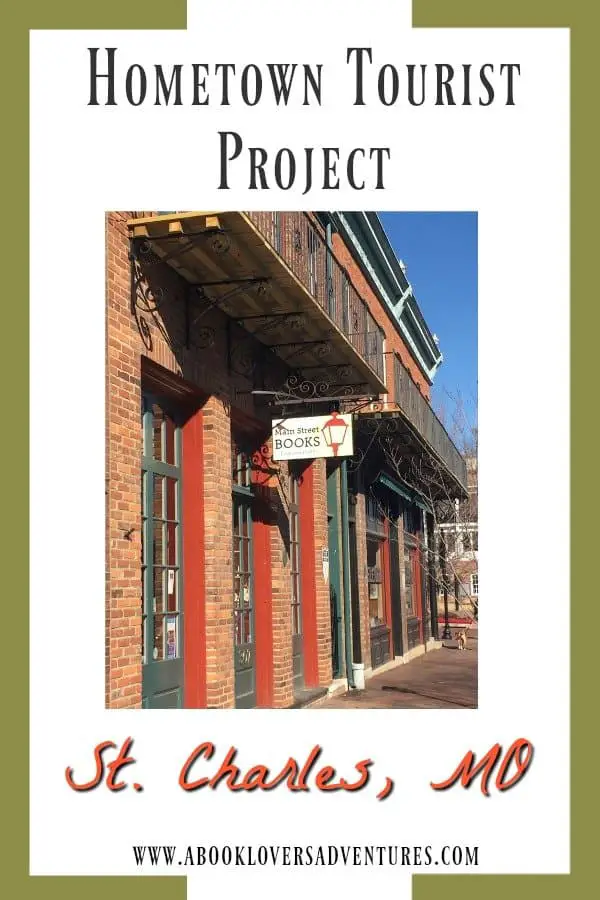 Other Articles You Might Enjoy
The Hometown Tourist Project series
Fun Things to do With Kids in St Louis, MO by Passing Down the Love
Blue Springs ~ The Beautiful & Real Florida You Need to See
5 Tips for Traveling with Teens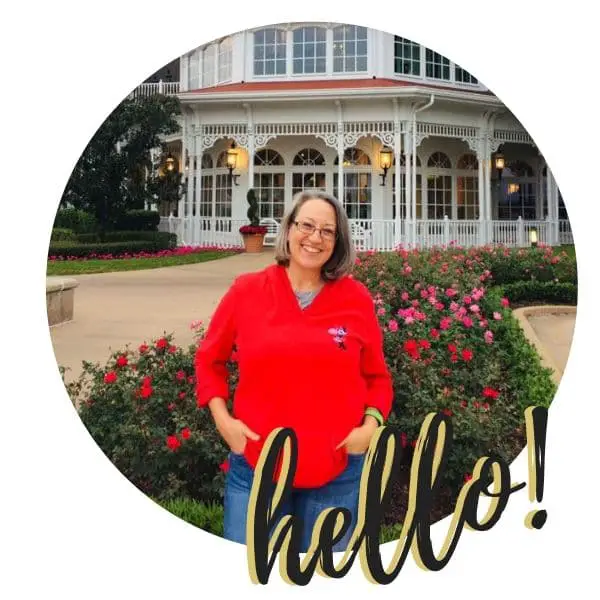 Becki is the author and founder of A Book Lover's Adventures. She has a degree in elementary education, has worked and volunteered in libraries for years, and spent several years in the travel industry. All of this has led to a love of books and travel. Becki loves to share her love by finding literary escapes to share!