9 Best Beaches for Family Vacations You'll Want to Visit
For the year of 2017, I have challenged myself to a Year of Adventure!  For me, that means not waiting for life's mountain top moments, but rather living in the moment.  And, finding adventure in the midst of day to day life.  It's hard to believe we are already 17 weeks into 2017!  So much has happened already this year!  This past week, I was able to spend some time at the beach. I have been very fortunate to visit some of the best beaches for family vacations!  Check them out here!
Living in Florida
This past week I was reminded of why we live in Florida ~ Beach Time!  So often, when I think about the fact that I live in Florida, this is what I think of…alligators, 90+ degree days, hideous I-4 traffic, etc.  But, today I took a break and went to the beach.  It was beautiful weather, low 70s, nice and breezy and not very crowded.  It was an easy reminder that this is also part of my Florida.  while I don't get to the beach often enough, we definitely have some of the best beaches for family vacations!  I love that when I do make the time to go, I always feel refreshed and like I've had a lovely break!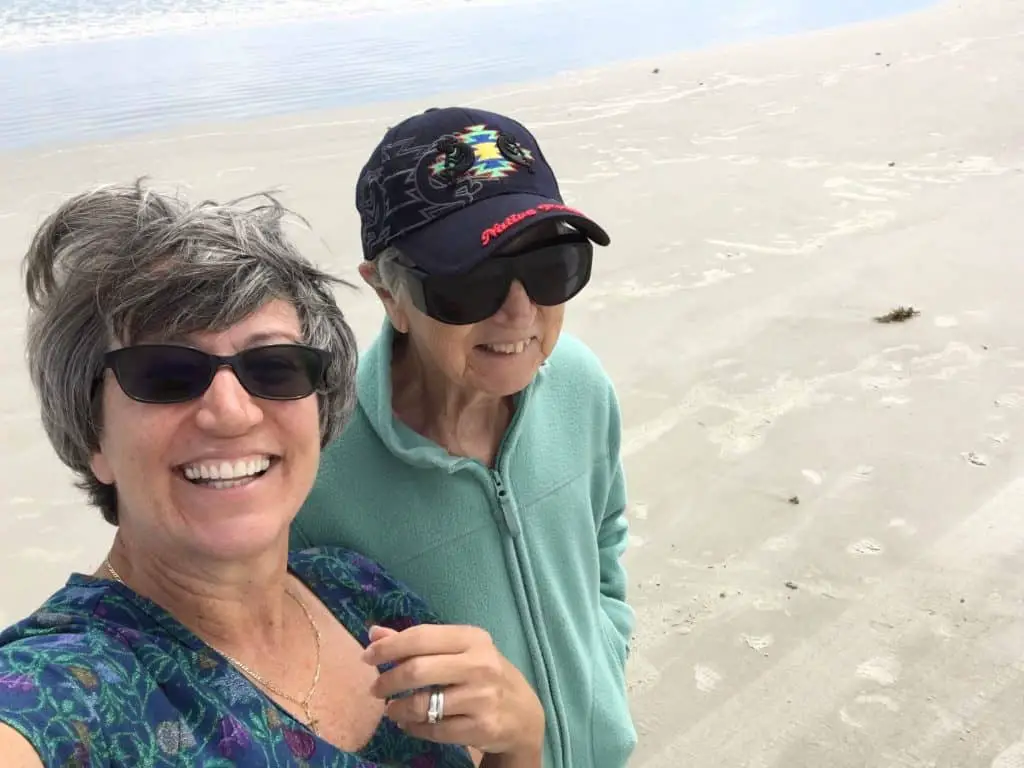 9 Favorite Beautiful Beaches!
I got to thinking about all the beautiful beaches I've been to in my life.  And, there's been quite a few!  Growing up in California and Florida, I have been near a beach almost my whole life!  And somehow, even when we go on vacation, beaches seem to be part of that too!  So, here's my list of 9 best beaches for family vacations!
Huntington Beach area, CA
This one I don't actually remember specifically which beach(es) we went to in California.  We lived in Santa Ana, so I'm guessing we went to the Huntington Beach area because it was close.  But, I do know that we spent a lot of time when I was young at the beach!  Going to the beach was always a fun part of my growing up years!

Me in my not-modest white outfit at about 2 or 3 years old! My love of beaches all started here in California!

New Smyrna Beach, FL

New Smyrna Beach is our current "local" beach.  Since it's only about 45 minutes away, when we want to go to the beach this is where we go.  It's what you think of when you think of beach town!  New Smyrna Beach is not super touristy, which I love.  There's a lot of great restaurants, and it's definitely a great family beach!

An evening walk on the beach on New Year's Eve!

North Shore, Evantson, IL

This "beach" is fairly new to us.  As a Floridian, I've never considered anything not on the ocean a "beach", but the North Shore has changed my mind.  After having seen the North Shore in a couple of different seasons, I can say, it is a beach and it's beautiful!

The North Shore in winter looking at the Chicago skyline.

Amelia Island, FL

Amelia Island holds a special place in my heart!  This is where my husband and I got married almost two decades ago.  It is a beautiful place to visit!  It's not only got beautiful beaches, but fantastic variety of accommodations.  From lovely bed and breakfast, gorgeous resorts and a beautiful plantation-style hotel!  If you've never been to Amelia Island, I highly recommend it!

A beautiful beach wedding!

Marbella Playa, Marbella, Spain

Marbella Playa was our first taste of the Mediterranean Sea.  It was quite chilly, since we were there in March, but it was beautiful nonetheless!  Being wimps from Florida, we didn't actually swim in it, but we definitely had to get our toes in the water!

Dipping our toes in the chilly Mediterranean Sea

Sanibel, FL

Sanibel is probably one of the best beaches for family vacations in Florida!  It rates consistently as one of the best beaches in the world.  And, if you are a shell-seeker, this is a great beach to come to!  The gulf coast beaches offer a very different type of beach than the East Coast Atlantic beaches, so if you happen to be in Florida, they are worth your time!

Photo credit: sanibel-captiva.org

Cape Hatteras, NC

Cape Hatteras is our home for one beautiful week every other year or so.  My husband's family all treks to the Outer Banks, and we spend a glorious week enjoying the gorgeous beaches, fantastic food and catching up with family!  So, Cape Hatteras is just part of our family history!  Cape Hatteras is without a doubt one of the best beaches for family vacations!

Catching a sunset in Cape Hatteras

Playa de la Caleta, Cadiz, Spain

Playa de la Caleta in Cadiz was a wonderful surprise!  We were there as day-trip tourists, but found ourselves down by the beach for lunch.  There is a fantastic boardwalk area and a beautiful beach.  It was well used and enjoyed, which is always nice to see!  So, if you go to Cadiz either on a day-trip from Seville or for several days, remember to pack your swimsuit!

The beautiful beach area in Cadiz, Spain

Djupalonssandur Beach, Iceland

This was, by far, the most stunning beach that I have ever seen in my life!  While it is not a beach that you would bring your chair and book and settle in for soaking up the rays.  It is without a doubt worth your time!  The black sand is incredibly striking.  The waves here are very strong, so visitors are advised to use caution.
Best Beaches for Family Vacations
So, have you visited any of these beautiful beaches?  What are do you think are the best beaches for family vacations?  I know there are a million beautiful beaches that I didn't mention ~ mostly because we haven't visited them yet.  So, please mention them in the comments!  I'd love to have some new beaches to add to our travel list!!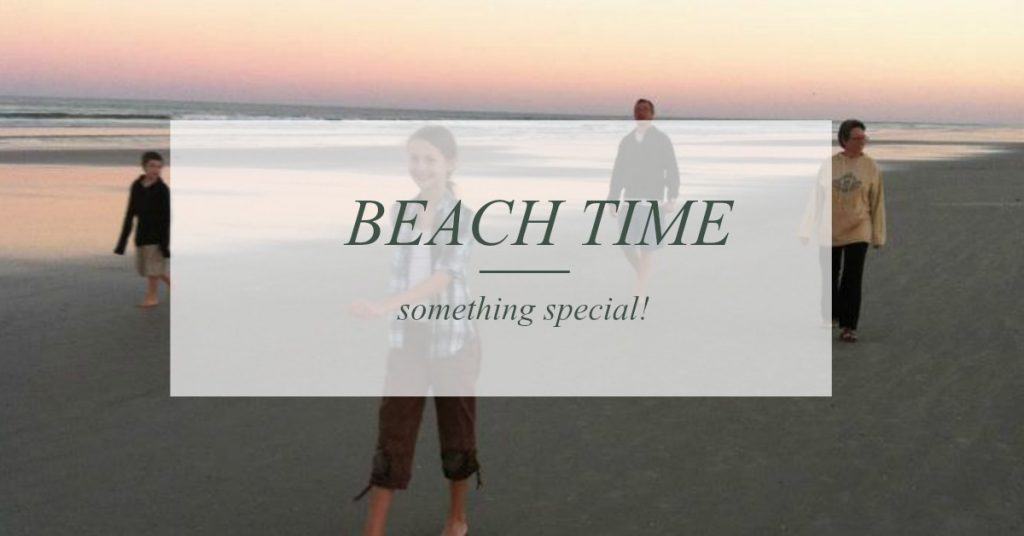 Other Articles You Might Enjoy
Our Iceland Adventure ~ Top 10 Favorite Things!
How to Travel Light for Your Next Adventure
Top 10 Reasons we Love Family Vacations
from All the Rooms Countries with the Best Beaches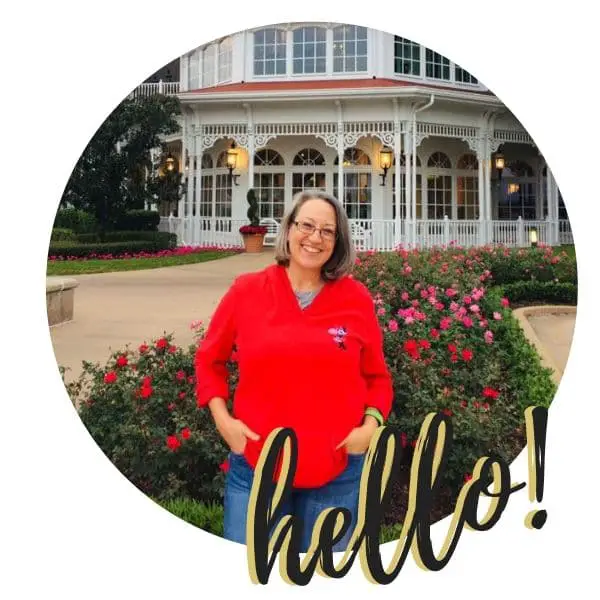 Becki is the author and founder of A Book Lover's Adventures. She has a degree in elementary education, has worked and volunteered in libraries for years, and spent several years in the travel industry. All of this has led to a love of books and travel. Becki loves to share her love by finding literary escapes to share!