12 Books like Sense and Sensibility You'll Want to Read
We all know Pride & Prejudice is Jane Austen's most popular novel. But for me, Sense and Sensibility is my favorite. Always has been for some reason. I think I connect with the Sense & Sensibility characters a little more.
After reading it through, I decided I wanted to find more books like Sense and Sensibility to read. So, here are some of the wonderful modern Sense & Sensibility retellings that I have found.
Related Posts
Pride and Prejudice Retellings
Take an Amazing Jane Austen Vacation
Books Like Sense and Sensibility
Just like with Pride and Prejudice, there are a plethora of books like Sense and Sensibility out there.
It has been a lot of fun looking for and reading so many modern Sense and Sensibility adaptations. So, I hope you enjoy this list of Sense and Sensibility retellings!

This was one of the first books like Sense and Sensibility that I read. I love how these modern Sense and Sensibility retellings are able to follow the story line pretty closely while still having a fresh new story.
A Novel of Sweet Tea and Sensibility. In this modern Sense and Sensibility retelling, sisters Jane and Celia Woodward find themselves forced out of their San Francisco tea shop.
Starting over in Austin, Texas, they must contend with new ingredients in unfamiliar kitchens, a dash of heartbreak, and the fragile hope that maybe home isn't so far away.
In this Amish Sense and Sensibility adaptation, Henry Detweiler dies unexpectedly, leaving his second wife and three daughters, Eleanor, Mary Ann, and Maggie, in the care of John, his oldest son from a previous marriage.
John and his wife, Fanny, inherit the farm and, despite a deathbed promise to take care of their stepmother and half-sisters, John and Fanny make it obvious that Mrs. Detweiler and her daughters are not welcomed at the farm.
When Edwin Fischer, Fanny's older brother, takes notice of Eleanor and begins to court her, much to the disapproval of his sister, Fanny makes life even more difficult for the Detweiler women.
In their new home, Eleanor wonders if Edwin will come calling while Mary Ann catches the attention of Christian Bechtler, an older bachelor in the church district, and John Willis, a younger man set to inherit a nearby farm.
While Eleanor quietly pines for Edwin, Mary Ann does not hide her infatuation with John Willis. When the marriage proposal from John Willis does not materialize, Mary Ann is left grief-stricken and humiliated as the Amish community begins to gossip about their relationship. In the meantime, a broken-hearted Eleanor learns that Edwin is engaged to another woman.
Will admitting her affections for him result in the marriage proposal Eleanor has always desired?
Another interesting and clever book like Sense and Sensibility!
For siblings as different as Plum and Ginny, getting on each other's nerves is par for the course. But when the family's finances hit a snag, sending chaos through the house in a way only characters from a Jane Austen novel could understand, a distance grows between them like never before.
Plum, a self-described social outcast, finally has something in her life that doesn't revolve around her dramatic older sister. But what if coming into her own means Plum isn't there for Ginny when she, struggling with a hard secret of her own, needs her most?
Of all the books like Sense and Sensibility, this is by far the most creative!
Sense and Sensibility and Sea Monsters expands the original text of the beloved Jane Austen novel with all-new scenes of giant lobsters, rampaging octopi, two-headed sea serpents, and other biological monstrosities.
As our story opens, the Dashwood sisters are evicted from their childhood home and sent to live on a mysterious island full of savage creatures and dark secrets.
While sensible Elinor falls in love with Edward Ferrars, her romantic sister Marianne is courted by both the handsome Willoughby and the hideous man-monster Colonel Brandon.
Can the Dashwood sisters triumph over meddlesome matriarchs and unscrupulous rogues to find true love? Or will they fall prey to the tentacles that are forever snapping at their heels?
It's survival of the fittest—and only the swiftest swimmers will find true love!
A fun, modern Sense and Sensibility retelling. Meet Jane and Austen.
First, there's Jane—an impractical, starry-eyed wedding planner; if love can't match what she's read in a book, she doesn't want it. And then there's Austen—a pragmatic, logical-to-a-fault financial consultant; even if he were interested in someone, he wouldn't know.
The two have one thing in common: they can't leave each other alone. Jane believes that if Austen could just experience a fairy tale romance, he would secretly love it. And Austen's pretty sure that if one of Jane's beloved heroes escaped from the pages of her dog-eared novels, she'd run and hide. Both are about to be proven right.
When the rivals are called on to help a friend plan the biggest wedding of the year, an entire resort full of colorful wedding guests descends upon them—many sharing uncanny similarities to characters in a Jane Austen novel. It doesn't take long before Jane gets everything she thinks she wants. After all, too much of a good thing can't be all that bad, right?
But when Jane's life turns upside down, the only one she can turn to is Austen; though he's got his own troubles of the heart…and she's afraid that he's enjoying them more than he should.
Ready for a fun L.A. style Sense and Sensibility retelling? You'll love this one!
Hallie and Grace Weston have never exactly seen life eye to eye. So when their father dies and leaves everything to his new wife, forcing the girls to pack up and leave San Francisco for a relative's house in shiny Beverly Hills, the two sisters take to their changing lot in typically different styles.
Shy, responsible Grace manages to make friends with an upbeat, enterprising girl named Palmer but still yearns for her old life — and the maybe-almost-crush she left behind. Meanwhile, drama queen Hallie is throwing herself headlong into life — and love — in L.A., spending every second with gorgeous musician Dakota and warding off the attention of brooding vet Brandon. But is Hallie blinded by the stars in her eyes? And is Grace doomed to forever hug the sidelines?
A different kind of Sense and Sensibility retelling. When looking for books like Sense and Sensibility, I didn't find many that weren't either set in modern times or set in regency times. This one is set in the 30's in Ohio.
The mystery surrounding their father's criminal accusations is almost as hard to solve as the many puzzles springing on their hearts. Canton, Ohio, 1935. Ellen and Marion Dashiell's world crumbles when their father is sent to prison.
Forced to relocate to a small town, what is left of their family faces a new reality where survival overshadows dreams. Sensible Ellen, struggling to hold the family together, is parted from the man she's just learning to love, while headstrong Marion fears she will never be the actress she aspires to be.
When a dashing hero enters the scene, things only grow more complicated. But could a third man hold the key to the restoration and happiness of the Dashiell family?
This modern YA Sense and Sensibility retelling is fun! For Daphne, the glass is always half full. A situation is better managed with a dab of lip gloss, and the boy of her dreams—the one she's read about in all of her novels—is waiting for her just around the corner.
For Gabby, nothing ever works out positively. Wearing any form of makeup is a waste of study time, and boys will only leave you heartbroken. Her best friend, Mule, is the only one who has been there for her every step of the way.
But when the richest boy in school befriends Gabby, and Daphne starts to hang out more and more with her best friend, Mule, Gabby is forced to confront the emotional barriers she has put up to stop the hurting. And for once, her sassiness may fall prey to her definition of stupidity.
A clever Sense and Sensibility adaptation you'll enjoy!
Emily and Jessamine Bach are opposites in every way: Twenty-eight-year-old Emily is the CEO of Veritech, twenty-three-year-old Jess is an environmental activist and graduate student in philosophy.
Pragmatic Emily is making a fortune in Silicon Valley, romantic Jess works in an antiquarian bookstore. Emily is rational and driven, while Jess is dreamy and whimsical. Emily's boyfriend, Jonathan, is fantastically successful. Jess's boyfriends, not so much.
Joanna Trollope has a whole series of Jane Austen retellings. This is her Sense and Sensibility adaptation.
John Dashwood promised his dying father that he would take care of his half-sisters. But his wife, Fanny, has no desire to share their newly inherited estate. When she descends upon Norland Park, the three Dashwood girls—Elinor, Marianne, and Margaret—are faced with the realities of a cold world and the cruelties of life without their father, their home, or their money.
Reimagining Sense and Sensibility in a fresh, modern new light, Trollope spins the novel's romance, bonnets, and betrothals into a wonderfully witty coming-of-age story about the stuff that really makes the world go around. For when it comes to money, some things never change…
A modern NYC Sense and Sensibility adaptation! When Annie Daschle arrives in New York City, the only thing she can control is her list. Not her father's death or the loss of her home. Not the hole in her heart or the defective valve that's dictated so much of her life.
But she can put pen to paper to make a list of all the ways she can live out loud, just like her dad would have wanted.
See the city from the top of the Empire State Building: Check.
Eat hot dogs on the steps of The Met: Check.
Get a job at Wasted Words: Check.
What wasn't on her list: Greg Brandon.
And just when she thinks she's figured out where to put him, everything changes. In the span of a few staggering heartbeats, she finds herself her caught in the middle of something she can't find her way out of, with no clear answers and no rules.
List or no list, she realizes she can't control anything at all, not even her heart. Not the decisions it makes, and not the moment it stops.
Debra White Smith also has a series of Jane Austen retellings. This is her contemporary Sense and Sensibility adaptation.
Sisters Elaina and Anna Woods find themselves caught up in whirlwind romances. But when both are confronted with heartbreaking revelations, can their bond withstand the strain as they hold out for happily-ever-after?
A Bonus! Inspired by Sense & Sensibility books
These books are probably more of Sense and Sensibility sequels as opposed to retellings. But either way, these both are interesting offshoots from the original story.
In Jane Austen's Sense and Sensibility, when Marianne Dashwood marries Colonel Brandon, she puts her heartbreak over dashing scoundrel John Willoughby in the past.
And now, in this Sense and Sensibility sequel, Willoughby's return throws Marianne into a tizzy of painful memories and exquisite feelings of uncertainty. Willoughby is as charming, as roguish, and as much in love with her as ever. And the timing couldn't be worse—with Colonel Brandon away and Willoughby determined to win her back, will Marianne find the strength to save her marriage, or will the temptation of a previous love be too powerful to resist?
This is probably a Sense and Sensibility variation, versus a retelling, but it is a fun and clever take on a classic!
At the age of eighteen, James Brandon's world is shattered when the girl he loves, Eliza, is forced to marry his brother.
In despair, he joins the army and leaves England for the East Indies for the next several years. Upon his return, he finds Eliza in a debtor's prison. He rescues her from her terrible situation, but she is dying of consumption and he can do nothing but watch and wait.
Heartbroken at her death, he takes some consolation in her illegitimate daughter, who he raises as his ward. But at the age of fifteen, his ward goes missing. Devastated by the thought of what could have happened to her, he is surprised to find himself falling in love with Marianne Dashwood. But Marianne is falling in love with the charismatic Willoughby…
Best Sense and Sensibility Adaptations
While books like Sense and Sensibility are one thing, making a screen adaptation of a classic is another.
Here are reader favorites of Sense and Sensibility adaptations!
Emma Thompson movie version

This is my favorite Sense and Sensibility adaptation. The movie version with Alan Rickman as Colonel Brandon, Emma Thompson as Elenor Dashwood, Kate Winslet as Marianne Dashwood, and Hugh Grant as Edward. What a beautiful cast and a beautiful movie.
Emma Thompson wrote the screenplay for this movie and did a beautiful job!
BBC movie version
Of course, there are some who prefer this version of the movie. This version follows the book better and is a wonderful movie also!
Modern Sense and Sensibility Retellings
Do you have a favorite Sense and Sensibility retelling?
It's hard for me to pick a favorite, and thankfully I don't have to! I do find it a lot of fun to read a classic and then find all the modern versions of the book. It's always fun to see what a different author does with the story.
If you prefer Pride & Prejudice, you can read my article about Pride & Prejudice Retellings here.
And, I also have a great article on Multicultural Retellings of Pride & Prejudice here.
Other Articles You Might Enjoy
10 Literary Gifts your favorite Bookworms will Love!
Jane Austen ~ 8 Special ways You'll Want to Celebrate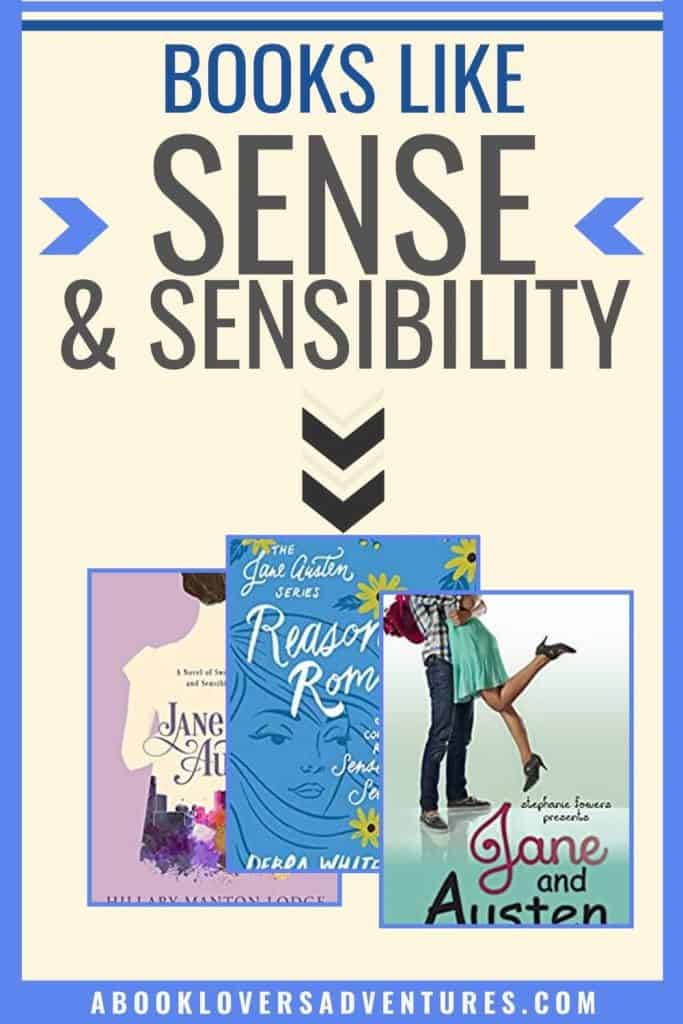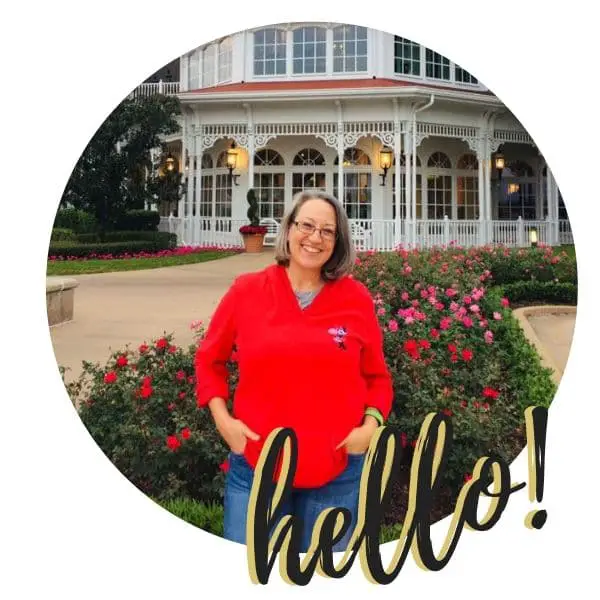 Becki is the author and founder of A Book Lover's Adventures. She has a degree in elementary education, has worked and volunteered in libraries for years, and spent several years in the travel industry. All of this has led to a love of books and travel. Becki loves to share her love by finding literary escapes to share!