How to Host a fabulous Jane Austen Tea Party
I'm a big Jane Austen fan. I love her books, movies, and I even love traveling to Jane Austen-ish places. But, I really love a Jane Austen tea party! It doesn't have to be fancy with decorations or anything. Just some great food and yummy tea!
If you're feeling the same way, I've got some fabulous recipes for you to check out. Regardless of how big or small your party will be. And regardless of how fancy you want it, there are recipes here for everyone!
I've got savory recipes for your afternoon tea, bread recipes for a breakfast tea and scones and cookies for any time teas, lol.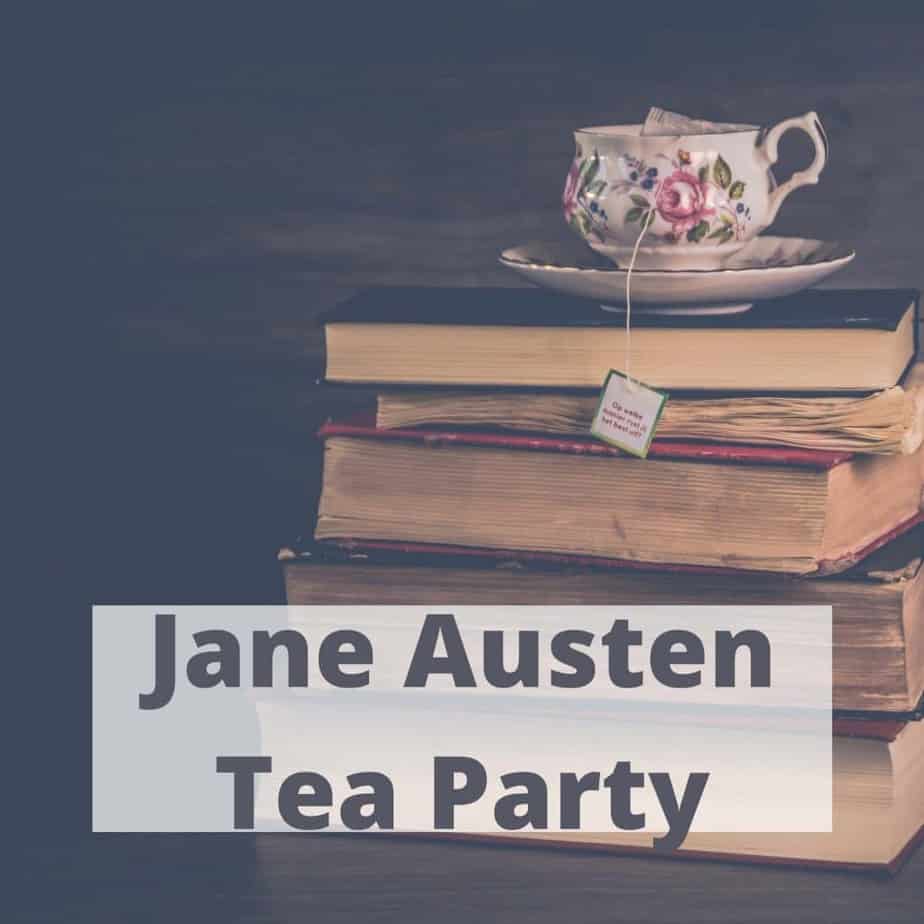 Related Posts
Sense & Sensibility Retellings
How to Have a Jane Austen Vacation
Items you might want for your Jane Austen Tea
Here are a few items you might want when hosting your Jane Austen Tea Party.

Tablecloths
A nice solid colored table cloth (maybe with a lace cloth over it) will be a good background for your pretty tea pitcher and tea cups. Don't make this piece too busy, that way your food and tea are the stars of the show!
Tea Set(s)
Whether you have one big tea set and everyone has the same cups or if our cups are all different doesn't matter. You either create a classy high tea experience or a cozy tea with friends experience.
There is no wrong way to do this, but have fun with it. One fun way is to have each guest bring a tea cup to give away, and then let everyone choose their own cup.
Tea Sampler
It is a great idea to have a variety of tea choices for your guests. One way is to have several teapots with different tea labeled around the room. Another idea is to have multiple tea bags on the tables with just water in the teapots.
Plates/Dishes
Like the table cloth, you don't want anything too distracting. Add some color to go along with your theme, but they certainly don't have to be too fussy. Just pretty, easy and functional!
Menu for your Tea Party
As I mentioned earlier, regardless of what time of day you're holding your Jane Austen Tea Party, you'll want to have a wide selection of delicious offerings.
Sandwiches for your Jane Austen Tea Party
Every tea party should have a nice selection of little sandwiches or appetizers. So, if you are in need of savory afternoon tea ideas, here are some fabulous recipes to get your party started.
Photo Credit: www.celebrationgeneration.com
If you want to have fancy tea sandwiches at your tea party, then you'll want to check out this recipe. Aside from a variety of cut styles, I wanted a variety of fillings: tarragon chicken salad, cucumber and cream cheese, and a dilled egg salad.
Photo Credit: www.delicioustable.com
Spring garden crostini with edible flowers and herbs is a spectacular easy appetizer, perfect for a tea, garden party, wedding shower, or ladies luncheon.
Photo Credit: www.amummytoo.co.uk
Jam and chocolate spread on fluffy, soft white bread is always a winning treat, right? And these wicked sandwiches are even more fun when decorated like playing cards and served at a tea party, packed lunch or picnic spread.
Photo Credit: www.sweetandsavorybyshinee.com
Spicy avocado egg salad sandwiched between chewy pumpernickel bread slices. Perfect texture contrast and flavor combination!
Photo Credit: www.ohhowcivilized.com
Adorable bite-sized cucumber tea sandwiches with chive butter. It's easy to make and perfect for any tea party!
Photo Credit: kathrynskitchenblog.com
These Fresh Apricot & Prosciutto Bites make a perfect light and healthy appetizer! They are easy to make and only require a few ingredients!
Photo Credit: www.diyncrafts.com
A simple homemade chicken salad is elevated by the homemade puffs you serve it in! You'll love this fancy version of a classic sandwich spread.
Photo Credit: www.scrambledchefs.com
Sweet potato crostini with prosciutto and a honey balsamic roasted fig is the ideal bite of savory and sweet to serve as a delicious appetizer or side!
Breads & Cakes for your Tea with Jane Austen
You'll want some breads or cakes to go along with your Tea, especially if you're having your Tea Party early in the day.
I've included several traditional and some unique recipes that are sure to please your tea party guests.
Scone recipes for your Jane Austen Tea
Every tea party, especially a Jane Austen tea party, needs to have scones. There are so many delicious recipes here that you'll want to have a variety of scones at your tea party!
So, whether you want a traditional scone, a blueberry scone or something more unique, look through this list and have some fun.
Cookie & Biscuit Recipes for your Tea Party
Cookies and biscuits, as our neighbors across the pond call them, are a great way to round out your Jane Austen Tea Party offerings.
Whether you want the showy macron, some shortbread, or a yummy cream puff, these recipes will top off your Jane Austen Tea perfectly.
Drinks
As I mentioned earlier, having a variety of tea at your tea party will give guests some good options.
And, just in case you don't want Tea with Jane Austen (or maybe not traditional tea), here are a few other options you might enjoy.
Photo Credit: www.delicioustable.com
Looking for something a little fancier for your tea party? You'll love this hibiscus iced tea. Not only is it delicious, but it's healthy!
Photo Credit: recipesfromapantry.com
Love insanely delicious Iced Tea? We show you how to make Instant Pot Iced Tea with a step-by-step image tutorial & 3 refreshing Pressure Cooker Iced Tea recipes!!
Photo Credit: movingtowardbetter.com
For a twist, make up a batch of this Friendship Spiced Tea mix.
Wrapping up your Jane Austen Tea Party
As you can see, from my viewpoint anyway, the main focus of a Tea Party is the food!
So, whether you make something fancy or stick with the traditional really doesn't matter. As is always the case when we break bread with friends, it's the company that matters!
Other Articles You Might Enjoy
Book Review – Lies Jane Austen Told Me
Multicultural Pride & Prejudice Retellings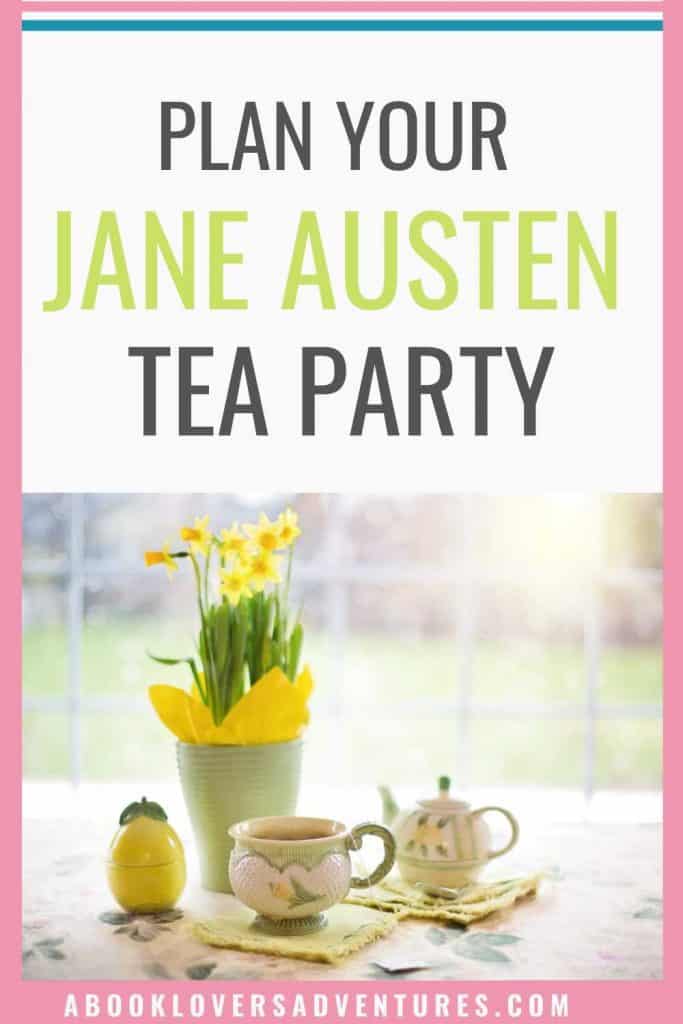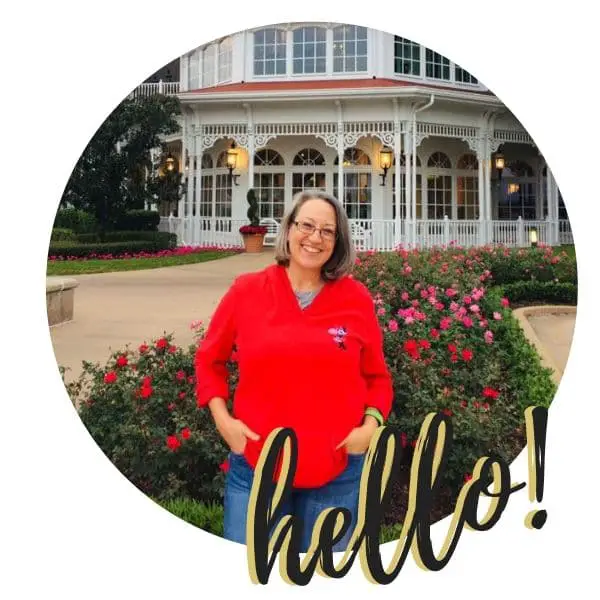 Becki is the author and founder of A Book Lover's Adventures. She has a degree in elementary education, has worked and volunteered in libraries for years, and spent several years in the travel industry. All of this has led to a love of books and travel. Becki loves to share her love by finding literary escapes to share!