7 Delightful Pride and Prejudice Retellings You Need to Read!
This one goes out to all my fellow Jane Austen lovers! We all know the epitome of love stories is Pride and Prejudice. How many of us have dreamed of meeting our own Mr. Darcy! Well, I thought it would be fun to share some wonderful Pride and Prejudice retellings with you today.
Other Jane Austen related articles you might enjoy:
6 Fabulous Multicultural Pride & Prejudice Retellings you need to read
12 Sense and Sensibility Retellings You'll Want to Read
Sense and Sensibility and Sea Monsters – Book Review

Retelling vs. Adaptation vs. Variation
Retelling: noun, a new, and often updated or retranslated, version of a story.
Adaptation: noun, something produced by adapting: an adaptation of a play for television. An adaptation is typically thought of as a movie, play, television show. A different form of art in telling the story.
Variation: noun, the act, process, or accident of varying in condition, character, or degree 
In storytelling, the difference between retelling and adaptation and variation seems to be determined by the outcome. What I mean by that is that both retelling and adapting a story involved putting your own spin on it.
But when adapting a story, this seems to involve putting the story in a different format. Such as, books that are turned into movies. Or movies that are turned into plays, etc. A variation of a story, such as Pride and Prejudice, is when the same characters are involved but in new or different circumstances. For example, telling the story from a different character's perspective.
There have been many Pride and Prejudice adaptations over the years in the form of books to movies. Some of the more popular movie versions are the topic of much discussion and controversy!
We have the constant question of which of the Pride and Prejudice variations is better? Are you a fan of Kiera Knightly or Jennifer Ehle? Or, which actor do you prefer as Mr. Darcy: Colin Firth or Matthew MacFadyen?
2005, Pride and Prejudice, Kiera Knightly and Matthew MacFayden
1995, Pride and Prejudice, Jennifer Ehle and Colin Firth
Books Like Pride and Prejudice
Here are a few of the many modern Pride and Prejudice retellings that have been written over the years! And, whether you consider them Pride & Prejudice retellings or adaptations or variations doesn't really matter. What matters is that you find one you like and hunt it down to read!
by Curtis Sittenfeld
Eligible by Sittenfeld is by far one of the most popular Pride and Prejudice retellings out there! So, if you haven't read any yet, you will want to start here!
This version of the Bennet family—and Mr. Darcy—is one that you have and haven't met before: Liz is a magazine writer in her late thirties who, like her yoga instructor older sister, Jane, lives in New York City. When their father has a health scare, they return to their childhood home in Cincinnati to help—and discover that the sprawling Tudor they grew up in is crumbling and the family is in disarray.
Youngest sisters Kitty and Lydia are too busy with their CrossFit workouts and Paleo diets to get jobs. Mary, the middle sister, is earning her third online master's degree and barely leaves her room, except for those mysterious Tuesday-night outings she won't discuss. And Mrs. Bennet has one thing on her mind: how to marry off her daughters, especially as Jane's fortieth birthday fast approaches.
Enter Chip Bingley, a handsome new-in-town doctor who recently appeared on the juggernaut reality TV dating show Eligible. At a Fourth of July barbecue, Chip takes an immediate interest in Jane, but Chip's friend neurosurgeon Fitzwilliam Darcy reveals himself to Liz to be much less charming. . . .
And yet, first impressions can be deceiving.
by Debra White Smith
In this second of our Pride and Prejudice retellings, lawyer Eddi Boswick tries out for a production of Pride and Prejudice in her small Texas town. When she's cast as the lead, Elizabeth Bennet, her romantic co-star is none other than the town's most eligible–and arrogant–bachelor.
William "Dave" Davidson III amassed a fortune in the computer industry but leads a quiet life on his ranch. On a dare he tries out for the play and lands the role of Darcy.
Sparks fly each time the lawyer meets the rancher. When Eddi uncovers Dave's secret will her heart soften? Will Dave's fear of "being tamed" keep him from discovering love?
AMAZON LINK for First Impressions
by Claire LaZebnik
You'll enjoy this YA Pride and Prejudice retelling is set in Coral Tree Prep School in Los Angeles. Derek Edwards, son of Hollywood royalty, pretty much rules the school. New to school and daughter of the principal, Elise Benton, is definitely not royalty. But, when these two keep getting thrown together, who knows what will happen!
You'll enjoy this hilarious tale of fitting in and flirting. And, you'll find that not all snubs are undeserved, not all celebrity brats are bratty, and pride and prejudice can get in the way of true love for only so long.
by Franky A Brown
In this modern Pride and Prejudice retelling, Caralyn Sharp has a demanding job and a love life that just walked out the door. She barely has time to be her best friend's Maid of Honor. Right when she thinks things can't get any worse, she brakes hard to avoid a turtle and is rear-ended by Alex Garrison.
He's a military officer with an attitude and the owner of the most amazing pair of blue eyes she's ever encountered. As they continue to cross paths, she can't decide what she wants more: to scream at him or stare into his dreamy eyes.
AMAZON LINK for Pride and Butterflies
by Ophelia London
You'll enjoy this modern retelling of Pride and Prejudice!
Spring Honeycutt wants two things: to ace her sustainable living thesis and to save the environment. Both seem hopelessly unobtainable until her college professor suggests that with a new angle, her paper could be published. Spring swears she'll do whatever it takes to ensure that happens.
"Whatever it takes," however, means forming a partnership with the very hot, very privileged, very conceited Henry Knightly.
Henry is Spring's only hope at publication, but he's also the über-rich son of a land developer and cash-strapped Spring's polar opposite–though she can't help being attracted to the way he pushes her buttons, both politically and physically. Spring finds there's more to Henry than his old money and argyle sweaters…but can she drop the loud-and-proud act long enough to let him in?
Suddenly, choosing between what she wants and what she needs puts Spring at odds with everything she believes in.
AMAZON LINK for Definitely, Maybe in Love
by Sonali Dev
"It is a truth universally acknowledged that only in an overachieving Indian American family can a genius daughter be considered a black sheep."
This is one of my favorite of the Pride and Prejudice retellings! We have Dr. Trisha Raje, the genius neurosurgeon daughter, and Chef DJ Cain. Both are trying to find their way in a new world, new culture and yet honor their families.
Author Sonali Dev does an amazing job describing Indian culture throughout the book! The meals that Chef Cain produces sound amazing and Dev has given us one of the recipes to try in the back of the book.
AMAZON LINK for Pride, Prejudice and Other Flavors
by Jane Austen and Seth Grahame-Smith
Pride, Prejudice and Zombies is more of a Pride and Prejudice variation as opposed to a retelling. Either way, it's a fun and clever story for Jane Austen fans!
Complete with romance, heartbreak, swordfights, cannibalism, and thousands of rotting corpses, Pride and Prejudice and Zombies is without a doubt one of the more audacious Pride and Prejudice retellings out there!
This expanded edition of the beloved Jane Austen novel featuring all-new scenes of bone-crunching zombie mayhem begins when a mysterious plague falls upon the quiet English village of Meryton—and the dead are returning to life!
Feisty heroine Elizabeth Bennet is determined to wipe out the zombie menace, but she's soon distracted by the arrival of the haughty and arrogant Mr. Darcy. What ensues is a delightful comedy of manners with plenty of civilized sparring between the two young lovers—and even more violent sparring on the blood-soaked battlefield.
It's the perfect read for literature lovers, zombie fans, and anyone who love Pride and Prejudice retellings.
AMAZON LINK for Pride, Prejudice and Zombies
Jane Austen's Pride and Prejudice retellings
There is just something about Jane Austen's books that have stood the test of time. Whether it's her innate sense of building characters, her wit, or maybe just the way she can tell a great story. My guess is that it's some of all of that and probably more!
But, because of Austen's timelessness, we have a plethora of choices of Pride and Prejudice retellings, variations, and adaptations to enjoy. So, if Pride and Prejudice is one of your favorites, I highly recommend checking out some of the wonderful books like Pride and Prejudice.
And, you might even find some that I didn't. If so, I'd love to hear about them and add them to the list. Just leave a comment below!
In the meantime, I'd love it if you would share this article with your fellow book lovers!
Other Articles You Might Enjoy
Book Review – The Independence of Miss Mary Bennet
Jane Austen Retelling ~ Jane of Austin Book Review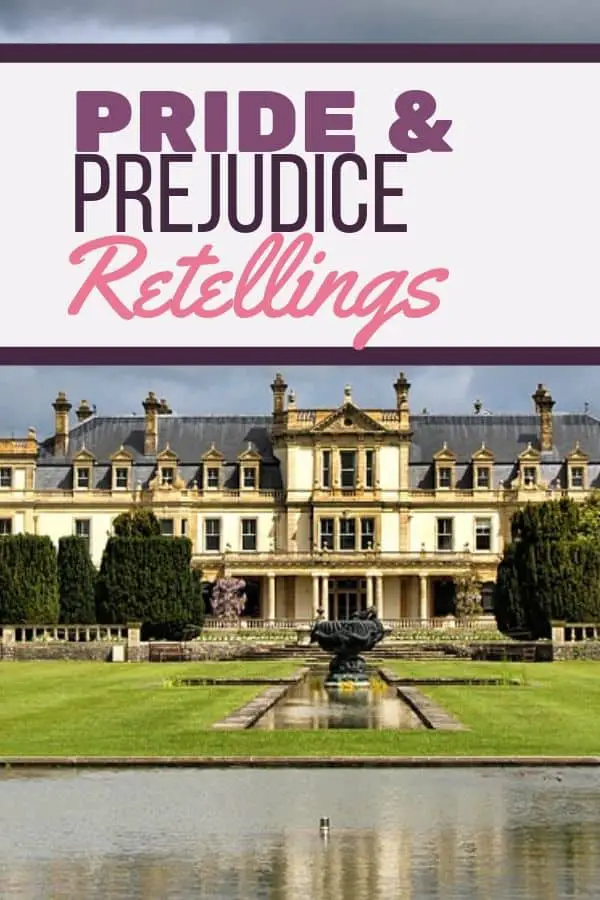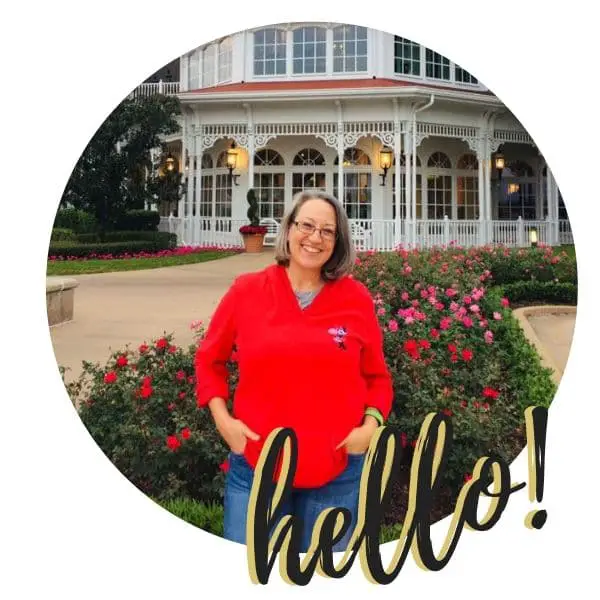 Becki is the author and founder of A Book Lover's Adventures. She has a degree in elementary education, has worked and volunteered in libraries for years, and spent several years in the travel industry. All of this has led to a love of books and travel. Becki loves to share her love by finding literary escapes to share!