Book Review – Everyday Clean Home by Amy Scheren
Book Review – Everyday Clean Home by Amy Scheren
I'm realizing as I've gotten older that there are people out there who actually enjoy cleaning.  I know, a bit shocking!  I did not grow up in a house where cleaning was part of our religion, or for that matter, daily routine.  My mom and dad were not neat freaks.  And, I certainly did not inherit any obvious talent or ingrained ability to keep a clean house.  So, with that said, I am grateful for people like Amy Scheren who apparently do enjoy cleaning.  Or, they at least know how to do it and are willing to share their giftedness with the rest of us!  Amy gave me the opportunity to read a pre-release copy of her new book 31 Days to an Everyday Clean Home. So, here's my book review – Everyday Clean Home!
Summary
from website: Whether your house is just mildly messy or so cluttered that you can't see a way out, 31 Days to an Everyday Clean Home will help you take an honest look at the condition of your home and will walk you step-by-step through getting rid of clutter and creating a peaceful haven for your family.
But this ebook doesn't stop with the kind of clean that only lasts a day or two (we've all been there).  It also guides you through developing routines and strategies so you can keep your house clean and clutter-free FOREVER!
My Thoughts
I like the well organized layout of the book.  Each day builds on the previous day's tasks for both creating routine and getting to an everyday clean home.  And, even if you take longer than the 31-days to get through the book, you will walk away with new habits that will help you keep your house tidy and, as Amy calls it, everyday clean.
This book is not going to magically make your house show-room ready.  Amy is very upfront about what she is and is not wanting you to accomplish with this book.  In her book, Amy lays out what it takes to get your home "company" (or at least "friend-over") ready and how to keep it that way. The goal is for you to have a house you can easily maintain with your new habits.  It will be everyday clean, but maybe not base-boards-dusted and windows-washed clean.  This book will get you to unexpected-company-stops-by clean or spontaneously-invite-friends-over clean.  And personally, I will gladly work towards that goal!

Well, that's my thoughts and book review – Everyday Clean Home is available now!  If you want to purchase the book, Amy is offering some bonuses for the next couple of days.  If you'd like to check it out, Click Here!
About the Author
Amy Scheren is the founder of Simple Everyday Home.  Amy knows what it's like to feel overwhelmed by a messy house and an even messier life. She wants to help you conquer the chaos, not by showing you how perfect she is (because she's NOT), but by telling the honest truth about her own struggles and sharing practical tips she's discovered in more than twenty years of managing a home and family!
If you want help with managing the chaos, I recommend heading to her website and signing up for her awesome freebies!!
Other Articles You Might Enjoy
Backpack Travel ~ Travel Light and Easy with a Backpack!
More Than Just Making It ~ Book Review
Juniper ~ The Amazing Story of the Micro-Preemie Who Lived!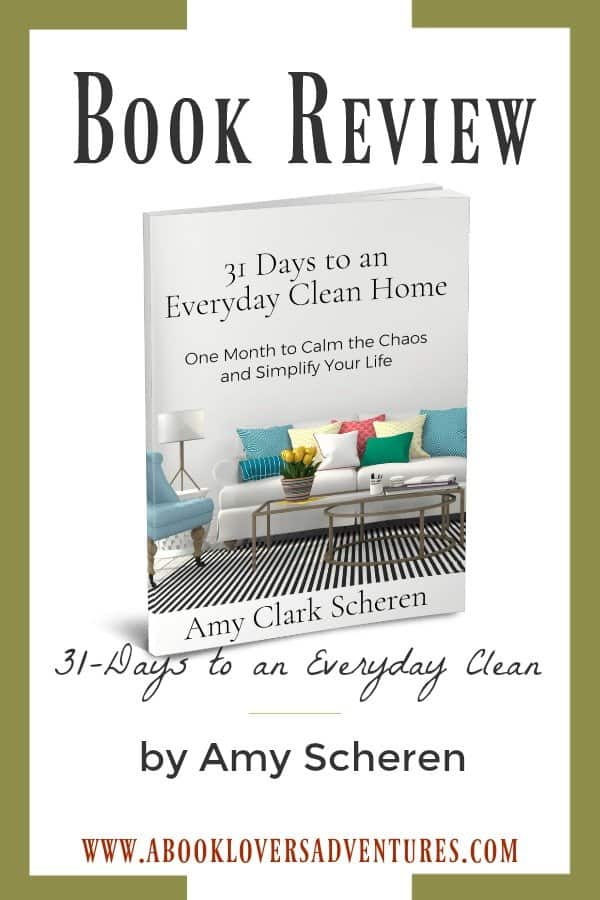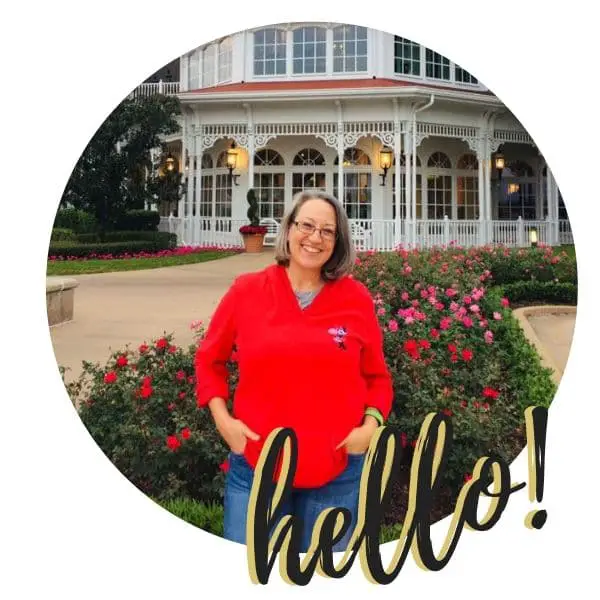 Becki is the author and founder of A Book Lover's Adventures. She has a degree in elementary education, has worked and volunteered in libraries for years, and spent several years in the travel industry. All of this has led to a love of books and travel. Becki loves to share her love by finding literary escapes to share!