12 Best Books Set in Ireland You'll Really Love
Ireland is one of those countries that has been on my Bucket List for a long time. I'm still hopeful that one day I will get to see if the grass really is that green! Or if the people really are that friendly! And if the pubs really are that lovely! But, in the meantime, I am grateful for the plethora of books set in Ireland that transport me there in their pages!
If you, like me, are an armchair traveler (at least for some trips), let's get ready to head off to Ireland in the pages of these wonderful Irish books!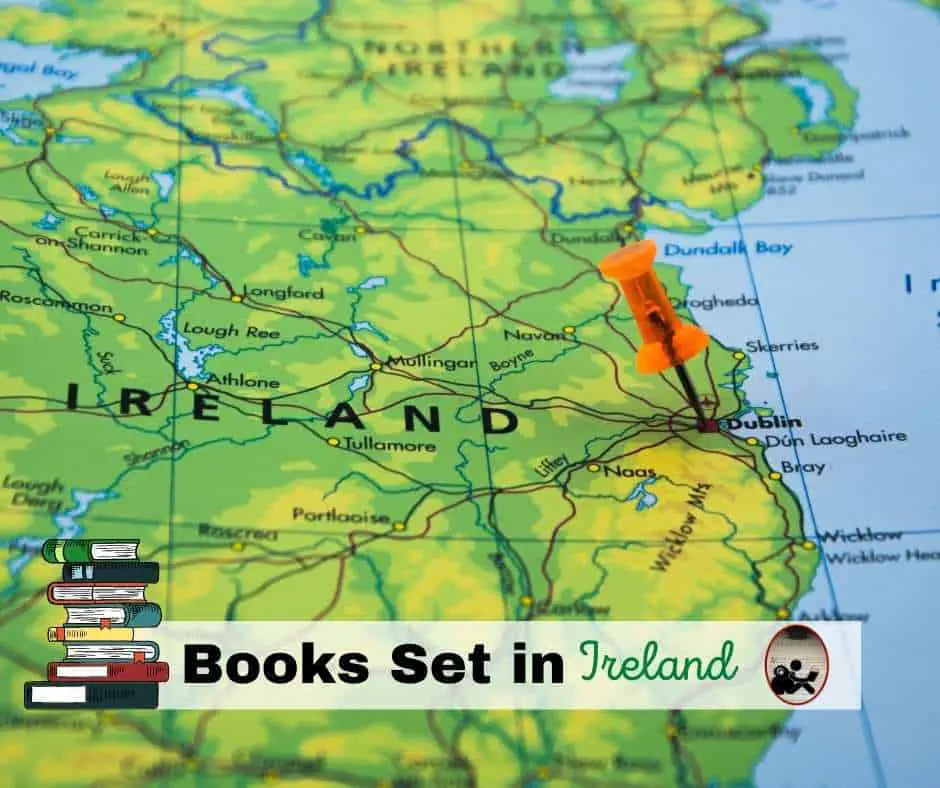 I plowed through this book in a day. It was so much fun and had everything I like in a book – engaging characters, a little romance, and a gorgeous setting. So, while yes this is a romance novel set in Ireland, it's got more to it and it's worth your time!
A charming Irish bus driver. A group of misfit American tourists. One life-changing week for everyone on board.
Witty, informative, and with a touch of romance, The Tour is as colorful and turbulent as the wild Atlantic coast. You'll get an insider look at one of the world's most beautiful places, as you take a tour you'll never forget as you navigate the stunning vistas of gorgeous Ireland along with the hearts and minds of a cast of characters who will live with you, long after you've finished the last page. 
This is the first of a book series set in Ireland. And it looks like there are, so far, 5 books in the series!
I enjoy cozy mystery books set in Ireland. So, I was happy to see this is the first in a series.
Honoring the wish of her late grandmother, Maura Donovan visits the small Irish village where her Gran was born—though she never expected to get bogged down in a murder mystery. Nor had she planned to take a job in one of the local pubs, but she finds herself excited to get to know the people who knew her Gran.  

In the pub, she's swamped with drink orders as everyone in town gathers to talk about the recent discovery of a nearly one-hundred-year-old body in a nearby bog. When Maura realizes she may know something about the dead man—and that the body's connected to another, more recent, death—she fears she's about to become mired in a homicide investigation. After she discovers the death is connected to another from almost a century earlier, Maura has a sinking feeling she may really be getting in over her head…
This is one of the more interesting books set in Ireland that I came across. An different story with some fantasy thrown in there.
Having been abandoned at an orphanage as a baby, Mahony assumed all his life that his mother wanted nothing to do with him. That is, until one night in 1976 while drinking a pint at a Dublin pub, he receives an anonymous note implying that she may have been forced to give him up. Determined to find out what really happened, Mahony embarks on a pilgrimage back to his hometown, the rural village of Mulderrig. Neither he nor Mulderrig can possibly prepare for what's in store…
From the moment he arrives, Mahony's presence completely changes the village. Women fall all over themselves. The real and the fantastic are blurred. Chatty ghosts rise from their graves with secrets to tell, and local preacher Father Quinn will do anything to get rid of the slippery young man who is threatening the moral purity of his parish.
If murder mystery books set in Ireland are your thing, you'll want to check out this book. This is the first book in the Dublin Murder Squad series. And, if you enjoy a good psychological suspense book, you'll love this one!
As dusk approaches a small Dublin suburb in the summer of 1984, mothers begin to call their children home. But on this warm evening, three children do not return from the dark and silent woods. When the police arrive, they find only one of the children gripping a tree trunk in terror, wearing blood-filled sneakers, and unable to recall a single detail of the previous hours. 

Twenty years later, the found boy, Rob Ryan, is a detective on the Dublin Murder Squad and keeps his past a secret. But when a twelve-year-old girl is found murdered in the same woods, he and Detective Cassie Maddox—his partner and closest friend—find themselves investigating a case chillingly similar to the previous unsolved mystery. Now, with only snippets of long-buried memories to guide him, Ryan has the chance to uncover both the mystery of the case before him and that of his own shadowy past. 
Maeve Binchy is a prolific writer, so if you enjoy her style of writing you'll have lots of books set in Ireland from her to choose from.
It began with Benny Hogan and Eve Malone, growing up, inseparable, in the village of Knockglen. 

Benny—the only child, yearning to break free from her adoring parents. . . . 
Eve—the orphaned offspring of a convent handyman and a rebellious blueblood, abandoned by her mother's wealthy family to be raised by nuns. 
Eve and Benny—they knew the sins and secrets behind every villager's lace curtains . . . except their own.

It widened at Dublin, at the university where Benny and Eve met beautiful Nan Mahlon and Jack Foley, a doctor's handsome son. But heartbreak and betrayal would bring the worlds of Knockglen and Dublin into explosive collision. Long-hidden lies would emerge to test the meaning of love and the strength of ties held within the fragile gold bands of a. . . Circle Of Friends.
Previously published as The Girl in the Castle. I don't have many historical books set in Ireland on my list, but this one set in West Cork sounded interesting.
Kitty and Bridie grew up together in Castle Deverill. They've been close as sisters growing up, but as one falls in love the resentments start building. 
As Irish and British forces collide in Southern Ireland, Jack enlists to fight — and Kitty throws herself into the cause for Irish liberty, running messages and ammunition between the rebels. But, her allegiance to her family and her friends will soon be tested… and when Castle Deverill comes under attack, the only home and life she's ever known are threatened.
If you're a fan of YA fantasy books set in Ireland, then you'll want to check this one out.
High in his attic bedroom, 12-year-old David mourns the loss of his mother. He is angry and he is alone, with only the books on his shelf for company. But those books have begun to whisper to him in the darkness, and as he takes refuge in the myths and fairytales so beloved of his dead mother, he finds that the real world and the fantasy world have begun to meld. The Crooked Man has come, with his mocking smile and his enigmatic words: "Welcome, your majesty. All hail the new king."
As war rages across Europe, David is violently propelled into a land that is both a construct of his imagination, yet frighteningly real – a strange reflection of his own world composed of myths and stories, populated by wolves and worse-than-wolves, and ruled over by a faded king who keeps his secrets in a legendary book…The Book of Lost Things.
James Joyce is another with several books set in Ireland. This one is a collection of fifteen short stories.
James Joyce tells about Dublin at the turn of the century. Included are such unforgettable stories as "Araby," "Grace," and "The Dead," which delve into the heart of the city of Joyce's birth, capturing the cadences of Dubliners' speech and portraying with an almost brute realism their outer and inner lives.
While this certainly isn't your typical Irish romance novel, this sounds like a beautiful love story. I'm looking forward to reading it!
A wonderfully warm and heartfelt debut from a stunning new talent. Everyone needs a guardian angel! Some people wait their whole lives to find their soul mates. But not Holly and Gerry. Childhood sweethearts, they could finish each other's sentences and even when they fought, they laughed. No one could imagine Holly and Gerry without each other. Until the unthinkable happens.

Gerry's death devastates Holly. But as her 30th birthday looms, Gerry comes back to her. He's left her a bundle of notes, one for each of the months after his death, gently guiding Holly into her new life without him, each note signed 'PS, I Love You'. As the notes are gradually opened, and as the year unfolds, Holly is both cheered up and challenged. The man who knows her better than anyone sets out to teach her that life goes on.

With some help from her friends and her noisy and loving family, Holly finds herself laughing, crying, singing, dancing–and being braver than ever before. Life is for living, she realizes–but it always helps if there's an angel watching over you.
This wildly popular YA novel is set in Ireland, among other places, and is being made into a movie! So, if you like to read the book before you see the movie you'll want to get to it soon!
Twelve-year-old Artemis is a millionaire, a genius-and above all, a criminal mastermind. But Artemis doesn't know what he's taken on when he kidnaps a fairy, Captain Holly Short of the LEPrecon Unit. These aren't the fairies of the bedtime stories-they're dangerous!
This is a fun YA book set in Ireland, mostly around Dublin. The unlikely duo of a girl and a skeleton leads to a fun and unexpected adventurous tale! And, the best part is, it's book one of a series!
She's twelve. He's dead. But together they're going to save the world. Hopefully.
Stephanie's uncle Gordon is a writer of horror fiction. But when he dies and leaves her his estate, Stephanie learns that while he may have written horror it certainly wasn't fiction. Pursued by evil forces, Stephanie finds help from an unusual source – the wisecracking skeleton of a dead sorcerer…
This is probably my favorite of Nora Roberts' Irish romance novels! And, probably my favorite of all the books set in Ireland! I really enjoy the characters and would love to visit the town of Ardmore. It's fantastical with fairies and ghosts and the love stories are fun!
Determined to reevaluate her life, Jude Murray flees America to take refuge in Faerie Hill Cottage, where she immerses herself in the study of Irish Folklore and discovers hope for the future in the magic of the past.
Finally back home in Ireland after years of traveling, Aidan Gallagher possesses an uncommon understanding of his country's haunting myths. Although he's devoted to managing the family pub, a hint of wildness still glints in his stormy eyes. In Jude, he sees a woman who can both soothe his heart and stir his blood. And he begins to share the legends of the land with her, while they create a passionate history of their own.
Books set in Ireland
Whether you are headed to the Emerald Isle or just wishing you were, you'll want to check out some of these books set in Ireland! One of the things I tend to notice about Irish books is that a good many of them have a fantastical quality about them. It makes sense, with all the wonderful tales and myths set in and about Ireland.
Go through the list, pick a few and head off to the Irish coast! Some of the best adventures happen in between the covers of a good book!
Other Articles You Might Enjoy
Fantastic Book Settings You'll Want to Visit
Cozy Mystery – Plaid and Plagiarism by Molly MacRae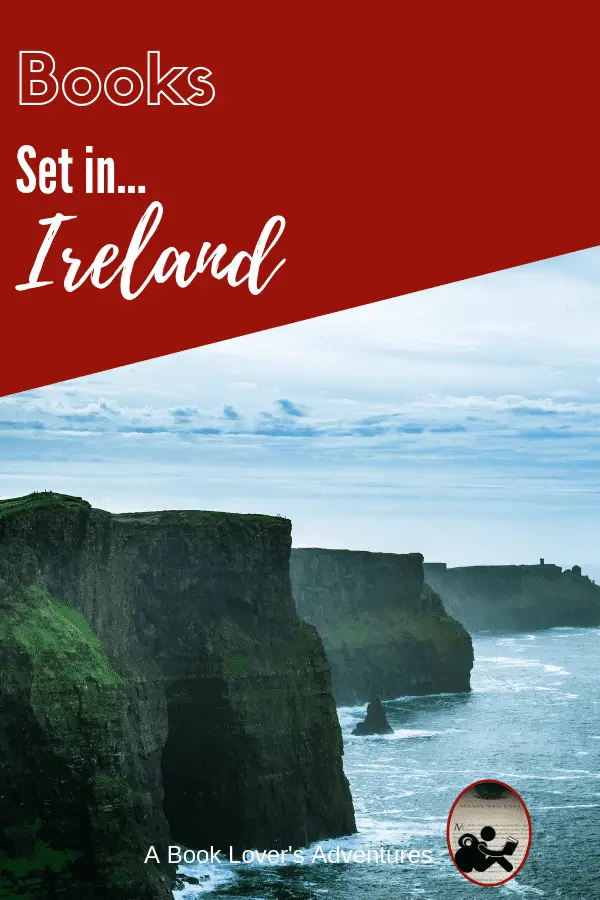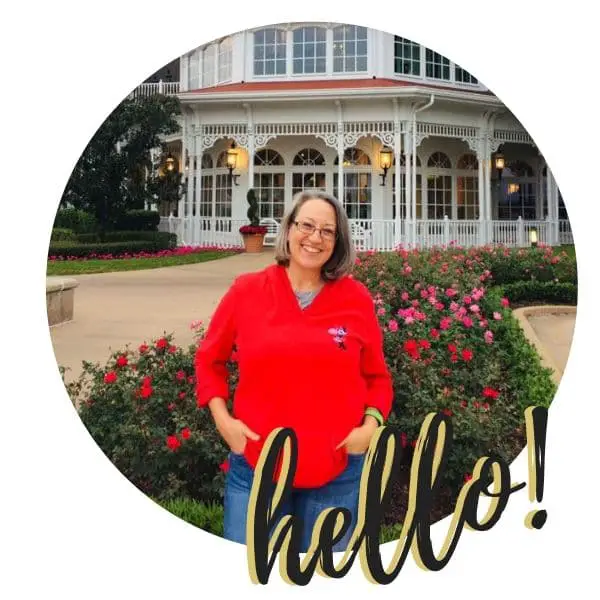 Becki is the author and founder of A Book Lover's Adventures. She has a degree in elementary education, has worked and volunteered in libraries for years, and spent several years in the travel industry. All of this has led to a love of books and travel. Becki loves to share her love by finding literary escapes to share!