6 Fabulous Multicultural Pride & Prejudice Retellings you need to read
This year especially, I have been making a conscious decision to read more books about different cultures. As I was researching books for my Pride and Prejudice retellings article, I discovered this whole world of multicultural retellings of Pride and Prejudice! So, I decided to break these out into their own post and share all these wonderful options with you!
Retelling vs. Adaptation vs. Variation
Before we go too much further, a little info on the difference between a retelling, an adaptation and a variation of a story. While some writers use the words somewhat interchangeably, and the lines between these are really fuzzy, here's what the dictionary says about it all!
Retelling: noun, a new, and often updated or retranslated, version of a story. (You can read my Pride and Prejudice retellings article here.)
Adaptation: noun, something produced by adapting: an adaptation of a play for television.
Variation: noun, the act, process, or accident of varying in condition, character, or degree. (You can read Pride and Prejudice variations article here.)

Pride and Prejudice Multicultural Retellings
Set in San Francisco, this book is the story of two families of Indian American culture.
"It is a truth universally acknowledged that only in an overachieving Indian American family can a genius daughter be considered a black sheep."
I really enjoyed this multicultural retelling of Pride & Prejudice! We have Dr. Trisha Raje, the genius neurosurgeon daughter and Chef DJ Cain. Both are trying to find their way in a new world, new culture and yet honor their families.
Author Sonali Dev does an amazing job describing Indian culture throughout the book! The meals that Chef Cain produce sound amazing and Dev has given one of the recipes in the back of the book.
Set in Pakistan and explores the Muslim culture.
A scandal and vicious rumor concerning the Binat family have destroyed their fortune and prospects for desirable marriages, but Alys, the second and most practical of the five Binat daughters, has found happiness teaching English literature to schoolgirls. Knowing that many of her students won't make it to graduation before dropping out to marry and have children, Alys teaches them about Jane Austen and her other literary heroes and hopes to inspire the girls to dream of more.
When an invitation arrives to the biggest wedding their small town has seen in years, Mrs. Binat, certain that their luck is about to change, excitedly sets to work preparing her daughters to fish for rich, eligible bachelors. On the first night of the festivities, Alys's lovely older sister, Jena, catches the eye of Fahad "Bungles" Bingla, the wildly successful—and single—entrepreneur.
But Bungles's friend Valentine Darsee is clearly unimpressed by the Binat family. Alys accidentally overhears his unflattering assessment of her and quickly dismisses him and his snobbish ways. As the days of lavish wedding parties unfold, the Binats wait breathlessly to see if Jena will land a proposal—and Alys begins to realize that Darsee's brusque manner may be hiding a very different man from the one she saw at first glance.
Set in Toronto with Pakistani Muslim culture.
This is one of the more popular multicultural retellings of Pride and Prejudice. With a modern setting but you still get the classic pull of the original story.
Ayesha Shamsi has a lot going on. Her dreams of being a poet have been set aside for a teaching job so she can pay off her debts to her wealthy uncle. She lives with her boisterous Muslim family and reminded frequently that her flighty younger cousin, Hafsa, is close to rejecting her one hundredth marriage proposal.
Though Ayesha is lonely, she doesn't want an arranged marriage. Then she meets Khalid, who is just as smart and handsome as he is conservative and judgmental. She is irritatingly attracted to someone who looks down on her choices and who dresses like he belongs in the seventh century.
When a surprise engagement is announced between Khalid and Hafsa, Ayesha is torn between how she feels about the straightforward Khalid and the unsettling new gossip she hears about his family. Looking into the rumors, she finds she has to deal with not only what she discovers about Khalid, but also the truth she realizes about herself.
Set in Southern California with Latino culture.
During the tumultuous 2016 presidential election, three Latina sisters navigate life and love in Southern California. This modern retelling of Pride and Prejudice combines politics, immigration, and the wonderful Jane Austen for a new twist on an old favorite!
Set in Brooklyn, New York, with Afro-Latino culture.
When the wealthy Darcy family moves in across the street, Zuri wants nothing to do with their two teenage sons. But, her older sister, Janae, starts to fall for the charming Ainsley. She especially can't stand the judgmental and arrogant Darius. Forced to find common ground, Zuri and Darius find their initial dislike shifts into an unexpected understanding.
But with four wild sisters pulling her in different directions, cute boy Warren vying for her attention, and college applications hovering on the horizon, Zuri fights to find her place in Bushwick's changing landscape, or lose it all.
Set in Ohio in the Amish community.
With five daughters and no sons, Daed and Maem Blank are anxious to find their girls suitors who might eventually take over their family farm. When news arrives that Charles Beachey, the son of a prominent Amish farmer, will be returning from Ohio with his cousin Frederick, they are hopeful that the young men might be good matches for their daughters.
 
The oldest daughter, Jane, starts courting Charles, a well-mannered and very respectful young man. But her younger sister Lizzie is not interested in either courtship or Frederick. In fact, she wants nothing to do with him! She finds him full of pride and disdain for her family's way of life. But in a community and culture where pride is scorned, Lizzie must learn that first impressions can be dangerous and people are not always who they seem to be. 
Multicultural Retellings
I hope you enjoy trying these different offerings of Pride & Prejudice. I find it both interesting and clever when an author can not only tell a classic in a new voice but change it culturally as well. If you've found any other multicultural retellings of any Jane Austen books, I'd love to hear about them! Leave me a comment and I'll add them in.
Other Articles You Might Enjoy
7 Delightful Pride & Prejudice Retellings You Need to Read!
Jane Austen Retelling ~ Jane of Austin Book Review
Fantastic Book Settings You'll Want to Visit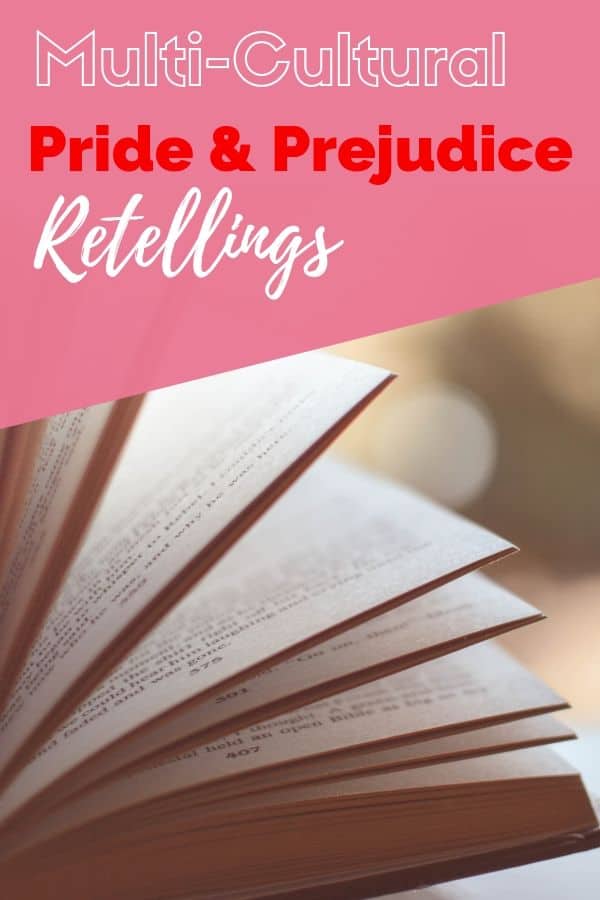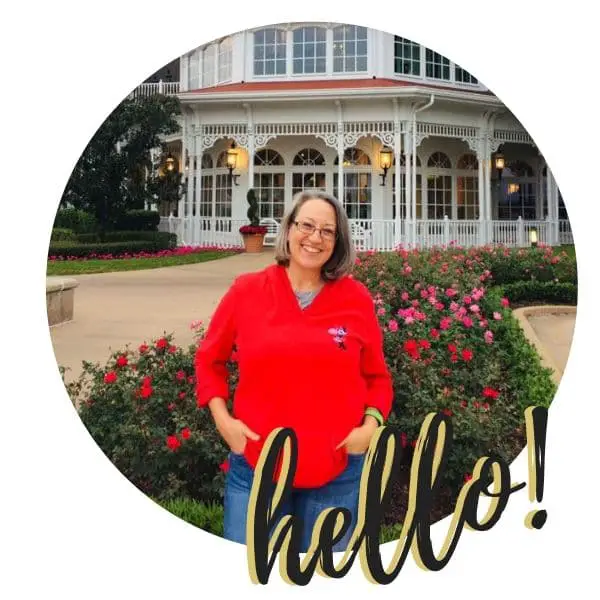 Becki is the author and founder of A Book Lover's Adventures. She has a degree in elementary education, has worked and volunteered in libraries for years, and spent several years in the travel industry. All of this has led to a love of books and travel. Becki loves to share her love by finding literary escapes to share!