All 22 Jo Nesbo Books – Murder books you'll love
I have just recently been introduced to Jo Nesbo books. I found them when researching for my Read Around the World Challenge. In September we are reading books set in Norway. And, since Jo Nesbo is one of the best known (and translated) authors from Norway, I found my way to him.
Related Books
Read Around the World Challenge
Jo Nesbo Books
Jo Nesbo is probably the most well-known author from Norway. Nesbo has written a whole series of books set in Norway – the Harry Hole series. But there are a few other Jo Nesbo books you might enjoy, including a children's book series. So, here are all of the Jo Nesbo books in order.
The first book in Jo Nesbo's Harry Hole series. This book is actually set in Australia, not Norway. The main character, Harry Hole, inspector from the Oslo Crime Squad, is in Australia helping investigate the murder of a young Norwegian woman.
Cockroaches is the second book in the Harry Hole series. When the Norwegian ambassador to Thailand is found dead in a Bangkok brothel, Inspector Harry Hole is dispatched from Oslo to help hush up the case.
The Redbreast, the third installment in Jo Nesbo's Harry Hole series, is a chilling tale of murder and betrayal that ranges from the battlefields of World War Two to the streets of modern-day Oslo. Follow Hole as he races to stop a killer and disarm a ticking time-bomb from his nation's shadowy past.
Nemesis is the fourth book in Jo Nesbo's Harry Hole series. In it we find Harry Hole in a case as dark and chilling as an Oslo winter's night
In this fifth book in the Harry Hole series, Hole finds himself searching for a potential serial killer running around Oslo. In the heat of a sweltering Oslo summer, a young woman is found murdered in her flat; with one of her fingers cut off and a tiny red star-shaped diamond placed under her eyelid.
Jo Nesbo's sixth book in the Harry Hole series finds Harry in Oslo at Christmas time. But, when shots ring out at a Salvation Army Christmas concert in Oslo, leaving one of the singers dead in the street, Harry finds himself deep into the darkest corners of the city and, eventually, to Croatia. 
7. The Snowman
We are now at the seventh book of the Harry Hole series. One night, after the first snowfall of the year, a boy named Jonas wakes up and discovers that his mother has disappeared. Only one trace of her remains: a pink scarf, his Christmas gift to her, now worn by the snowman that inexplicably appeared in their yard earlier that day.
This eighth book in the Harry Hole series is really testing Harry and his investigative skills. When two women are found drown in their own blood, Harry is the man for the job to follow the clues.
This ninth book in the Harry Hole series picks up when Harry moved to Hong Kong. He thought he was escaping the traumas of his life in Oslo and his career as a detective for good. But now, the unthinkable has happened—Oleg, the boy he helped raise, has been arrested for killing a man. Harry can't believe that Oleg is a murderer, so he returns to hunt down the real killer.
The tenth book in the Harry Hole series is action packed and intense. As a killer grows increasingly bold and the media reaction increasingly hysterical, Harry Hole is nowhere to be found. This time, when those he loves and values most are facing terrible danger, Harry is in no position to protect anyone—least of all himself.
This eleventh book in the Harry Hole series is The Thirst. Harry, no longer part of the Oslo police department is yet again called in to solve a series of Tinder murders. Is it the work of a serial killer? The chief thinks only Harry Hole can solve this one.
This is the twelfth and at the moment, the final book in the Harry Hole series. Harry is not in a good place. He's been given a chance for a new start with the Oslo Police but it's in the cold case office, when what he really wants is to be investigating cases he suspects have ties to Svein Finne, the serial rapist and murderer who Harry helped put behind bars.
Jo Nesbo Doktor Proktor Series
Fans of Captain Underpants will enjoy these Jo Nesbo books. Geared for children in grades 3-7, these books are great fun for all!
Eleven-year-old Nilly is new to the neighborhood, but he is quick to make friends: Doctor Proctor, an eccentric professor who invents wacky potions and powders; and brainy Lisa, who is always teased by the twin terrors Truls and Trym. All is good farty fun when Nilly and Lisa help Doctor Proctor develop his latest invention, a powder that makes you fart. The powder makes Nilly and Lisa VERY popular at school when they sell it for 50 cents a bag. (And they get revenge on Truls and Trym by giving them an extra-strength dose of fart powder that shoots them up into a tree!)
The Fart Powder was such a successful invention that Doctor Proctor, Nilly, and Lisa couldn't stop there. Next up: a time-travelling bathtub. You just hop in, lather up the Time Soap, and wish for where you'd like to go.
Nilly, Lisa, and Doctor Proctor are too busy inventing things to watch TV, and everyone says they're missing out on the hot singing competition. But then Nilly and Lisa notice that their friends and family are acting really weird. And the only people acting weird…are the ones watching TV.
What's going on is WAY bigger than a singing competition. It could mean the end of the world.
When a Russian billionaire robs the Norwegian Gold Reserve and melts the last remaining gold bar into the Premier Soccer League trophy, it's up to Doctor Proctor, Nilly, and Lisa to recapture the precious prize. But after a failed break-in attempt at the billionaire's subterranean gold-melting lab, and with the Norwegian Gold Reserve Inspection in just three days, the only way to retrieve the trophy is to win it back.
Stand Alone Jo Nesbo Books
If you'd rather not do a series, then these Jo Nesbo books are for you.
Roy and Carl have spent their whole lives running from the darkness in their past, but when Carl finally returns to make peace with it, the two brothers are inexorably drawn into a reckoning with their own demons.
Roy has never left the quiet mountain town he grew up in, unlike his little brother Carl who couldn't wait to get out and escape his troubled past. Just like everyone else in town, Roy believed Carl was gone for good. But Carl has big plans for his hometown. And when he returns with a mysterious new wife and a business opportunity that seems too good to be true, simmering tensions begin to surface and unexplained deaths in the town's past come under new scrutiny. Soon powerful players set their sights on taking the brothers down by exposing their role in the town's sordid history.
But Roy and Carl are survivors, and no strangers to violence. Roy has always protected his younger brother. As the body count rises, though, Roy's loyalty to family is tested. And then Roy finds himself inextricably drawn to Carl's wife, Shannon, an attraction that will have devastating consequences. Roy's world is coming apart and soon there will be no turning back. He'll be forced to choose between his own flesh and blood and a future he had never dared to believe possible.
Sonny Lofthus is a strangely charismatic and complacent young man. Sonny's been in prison for a dozen years, nearly half his life. The inmates who seek out his uncanny abilities to soothe leave his cell feeling absolved. They don't know or care that Sonny has a serious heroin habit—or where or how he gets his uninterrupted supply of the drug. Or that he's serving time for other peoples' crimes.

Sonny took the first steps toward addiction when his father took his own life rather than face exposure as a corrupt cop. Now Sonny is the seemingly malleable center of a whole infrastructure of corruption: prison staff, police, lawyers, a desperate priest—all of them focused on keeping him high and in jail. And all of them under the thumb of the Twin, Oslo's crime overlord. As long as Sonny gets his dope, he's happy to play the criminal and the prison's in-house savior.
But when he learns a stunning, long-hidden secret concerning his father, he makes a brilliantly executed escape from prison—and from the person he'd let himself become—and begins hunting down those responsible for the crimes against him . . . The darkly looming question is: Who will get to him first—the criminals or the cops?
Roger Brown is a corporate headhunter, and he's a master of his profession. But one career simply can't support his luxurious lifestyle and his wife's fledgling art gallery. At an art opening one night he meets Clas Greve, who is not only the perfect candidate for a major CEO job, but also, perhaps, the answer to his financial woes: Greve just so happens to mention that he owns a priceless Peter Paul Rubens painting that's been lost since World War II—and Roger Brown just so happens to dabble in art theft. But when he breaks into Greve's apartment, he finds more than just the painting. And Clas Greve may turn out to be the worst thing that's ever happened to Roger Brown.
This is the story of Olav: an extremely talented "fixer" for one of Oslo's most powerful crime bosses. But Olav is also an unusually complicated fixer. He has a capacity for love that is as far-reaching as is his gift for murder. He is our straightforward, calm-in-the-face-of-crisis narrator with a storyteller's hypnotic knack for fantasy. He has an "innate talent for subordination" but running through his veins is a "virus" born of the power over life and death. And while his latest job puts him at the pinnacle of his trade, it may be mutating into his greatest mistake. . . .
Ulf has one small problem—his former boss, Oslo's most notorious drug kingpin, wants him dead.

He was once the kingpin's fixer, but after betraying him, Ulf is now the one his former boss wants fixed. Hiding out at the end of the line in northern Norway, Ulf lives among the locals. A mother and son befriend him, and their companionship stirs something deep in him that he thought was long dead. As he awaits the inevitable arrival of his murderous pursuers, he questions if redemption is at all possible or if, as he's always believed, "hope is a real bastard."
Shakespeare's dark and tragic play retold in a heart-pounding New York Times bestselling thriller from the author of The Snowman and The Thirst.
 
Set in the 1970s in a run-down, rainy industrial town, Jo Nesbo's Macbeth centers around a police force struggling to shed an incessant drug problem. Duncan, chief of police, is idealistic and visionary, a dream to the townspeople but a nightmare for criminals. The drug trade is ruled by two drug lords, one of whom—a master of manipulation named Hecate—has connections with the highest in power, and plans to use them to get his way. 
 
Hecate's plot hinges on steadily, insidiously manipulating Inspector Macbeth: the head of SWAT and a man already susceptible to violent and paranoid tendencies. What follows is an unputdownable story of love and guilt, political ambition, and greed for more, exploring the darkest corners of human nature, and the aspirations of the criminal mind.
All the Jo Nesbo Books
So, there you have it. All the Jo Nesbo books in order. Of course, the most popular Jo Nesbo books are the Harry Hole series. But, if you have kids, these Jo Nesbo books are just the ticket for them. They are the fun and funny Doktor Proktor books. And the we have Jo Nesbo's stand alone books as well.
Other Articles You Might Enjoy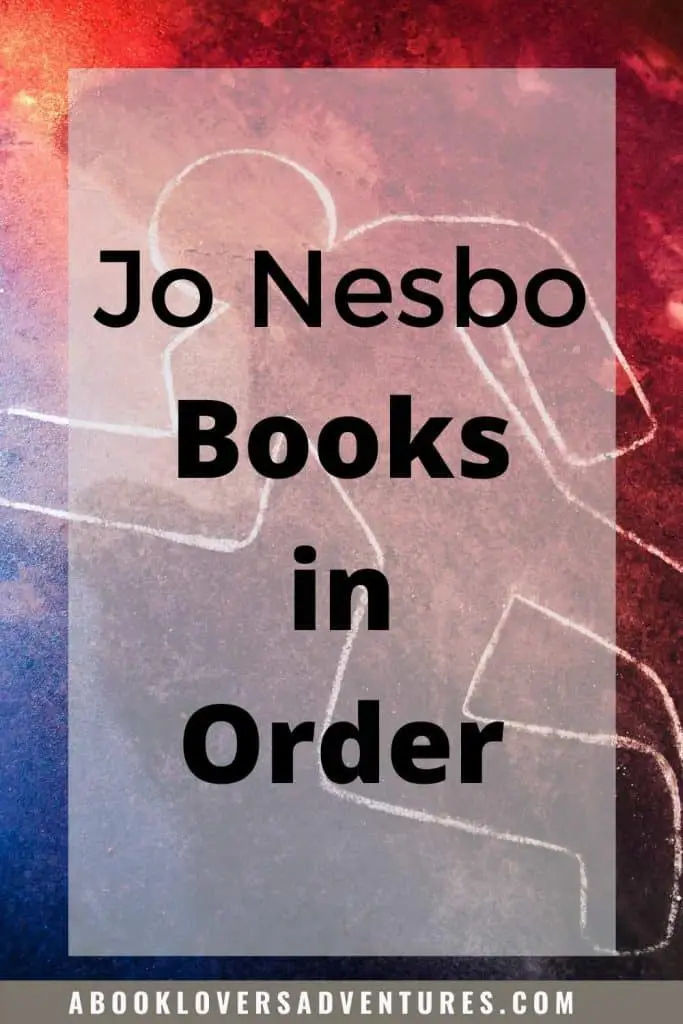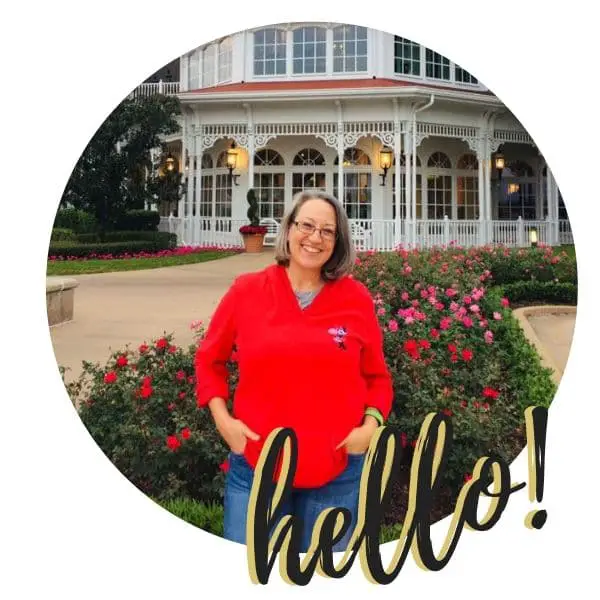 Becki is the author and founder of A Book Lover's Adventures. She has a degree in elementary education, has worked and volunteered in libraries for years, and spent several years in the travel industry. All of this has led to a love of books and travel. Becki loves to share her love by finding literary escapes to share!