Books Set in Spain | When You Really Want to Travel
One of our first overseas trips as a family was to Spain. So, Spain holds a special place in my heart! But, before we traveled overseas, I found several books set in Spain to read so I could familiarize myself with the culture, landscape, and food prior to traveling. I'm a big reader, but I love a good story, so most of the books I read before going were novels set in Spain. I glanced through a few guide books, but the fiction books were what I really enjoyed!
I've gathered together a great list of books set in Spain, mostly fiction but some non-fiction. There are books about Spanish history, culture, food and more! You're sure to find at least a few that pique your interest!
Classic Books Set in Spain
I remember reading Don Quitoxe, one of the best-known novels set in Spain, in high school – in Spanish. And, while I probably didn't get all the humor or even the tragedy in the storyline, I do remember it as being a great story.
Don Quixote has become so entranced reading tales of chivalry that he decides to turn knight errant himself. In the company of his faithful squire, Sancho Panza, these exploits blossom in all sorts of wonderful ways. While Quixote's fancy often leads him astray—he tilts at windmills, imagining them to be giants—Sancho acquires cunning and a certain sagacity. Sane madman and wise fool, they roam the world together-and together they have haunted readers' imaginations for nearly four hundred years.
While Washington Irving is best known in the United States as an American folklore writer for stories like Rip Van Winkle and the Headless Horseman, he's also very popular in Spain for a similar reason.
Irving visited Spain in the late 1820s to do a biography of Christopher Columbus. After finishing up in Madrid, Iriving then went to Granada where he fell in love with the beautiful area and the Alhambra.
Tales of Alhambra are folk tales that Irving collected from the people of Granada during his visit to Spain. The stories are funny, romantic, adventurous and historic! Whether you're planning a trip to Spain or not, Tales of Alhambra should be on your list of books to read!

Travel around the World one book at a time! Join the Challenge HERE
This classic book is for Spanish history lovers! And, if you're a Poe fan, so much the better. The story takes place during the Spanish Inquisition. The unnamed narrator is brought to trial before several sinister judges. While we don't know what the narrator did, we only see the after-effects of his actions. This book is pure Poe with its symbolism and haunting style. We journey through with him as he tries to find freedom. But, is it a fool's quest?
Another classic, this one from Ernest Hemingway, and probably the greatest war novel written, For Whom the Bells Toll covers the Spanish Civil War.
The story is about Robert Jordan, a young American in the International Brigades attached to an antifascist guerilla unit in the mountains of Spain. It tells of loyalty and courage, love and defeat, and the tragic death of an ideal.
This raw and emotional novel beautifully cover the love between Jordan and Maria while equally intensely covering El Sordo's last stand!
Another couple of books by Hemingway set in Spain are The Sun Also Rises, written a few years prior to this one. This is set in post-World War 1 and follows a group of Ex-Pats living in Spain. And, Death in the Afternoon, which is still considered one of the best books about bullfighting that was ever written!
People have wondered if Homage to Catalonia is a work of fiction. Homage to Catalonia is Orwell's personal account of his experiences in the Spanish Civil War. This war had a big impact on his political outlook from that time forward. He is quoted as saying, "Every line of serious work that I have written since 1936 has been written, directly or indirectly, against totalitarianism and for Democratic Socialism, as I understand it."
Crime Novels set in Spain
Detective Inspector Javier Falcón is transfixed by the brutalized face of murder victim Raul Jiménez in his Seville apartment. On his shirtfront, littered like exotic petals, are the man's eyelids, and so the victim's relentless horror becomes the beginning of Falcón's own.
An old photograph at the murder scene prompts Falcón to read a set of journals left by his famous father, the artist Fransisco Falcón. He discovers that he'd never known the father he'd always loved, and as the case unfolds, Falcón's mind unravels as all the old certainties are undermined. More victims fall but neither the evidence nor the secrets of the victims' lives give Falcón the vital breakthrough he needs. The pieces of the puzzle finally fall together when Falcón finds the missing section of his father's journals–and becomes the killer's next intended victim.

Travel around the World one book at a time! Join the Challenge HERE
Barcelona, 1945: A city slowly heals in the aftermath of the Spanish Civil War, and Daniel, an antiquarian book dealer's son who mourns the loss of his mother, finds solace in a mysterious book entitled The Shadow of the Wind, by one Julián Carax. But when he sets out to find the author's other works, he makes a shocking discovery: someone has been systematically destroying every copy of every book Carax has written. In fact, Daniel may have the last of Carax's books in existence. Soon Daniel's seemingly innocent quest opens a door into one of Barcelona's darkest secrets–an epic story of murder, madness, and doomed love.
Another book about Spanish history told in a novel. September 1938. Spain's Civil War has been raging for two years, the outcome still in the balance. But rebel General Franco is so confident of winning that he has opened up battlefield tourism along the country's north coast.
Jack Telford, a left-wing reporter, finds himself with an eccentric group of tourists on one of the War Route's yellow Chrysler buses. Driven by his passion for peace, Telford attempts to uncover the hidden truths beneath the conflict. But Jack must contend first with his own gullibility, the tragic death of a fellow passenger, capture by Republican guerrilleros, a final showdown at Spain's most holy shrine and the possibility that he has been badly betrayed. Betrayed and in serious danger.
A killer is targeting hate figures in the Catalan city of Girona – a loan shark, a corrupt priest, four thugs who have blighted the streets of the old quarter. Each corpse is posed in a way whose meaning no one can fathom.
Elisenda Domènech, the head of the city's newly-formed Serious Crime Unit, is determined to do all she can to stop the attacks. She believes the attacker is drawing on the city's legends to choose his targets, but her colleagues aren't convinced and her investigation is blocked at every turn.
Battling against the press, the public and even some of the police, she finds herself forced to question her own values. But when the attacks start to include less deserving victims, the pressure is suddenly on Elisenda to stop him.
The question is: how?
October 1938, and foreign correspondent Jack Telford is on the run in northern Spain, the territory now controlled by Franco's fascists. And he's killed somebody close to the Generalísimo's heart. Telford's a hunted man and hunted by three different and deadly enemies. In a climactic chase from Madrid to the Republic's last outpost, in Alicante, during the closing days of the Spanish Civil War, Jack will learn hard lessons about the conflict between morality and survival.
Other Great Novels set in Spain
Another sweeping historical fiction set in the Spanish Civil War. Set in Granada, 1920.
Free-spirited Luisa and young poet Eduardo fall in love, cementing a bond that can never be broken. Behind the jasmine filled courtyard, perched amongst houses like clouds on a hilltop, stands a beautiful villa; Carmen de las Estrellas.
Eduardo and Luisa and their family are thriving, but the looming war casts a shadow over the household. Luis and Eduardo fiercely try to protect those they love when the war does finally break out. But their children are growing up and making their way into the world. The solace of home can't shield them from the horrors of war.

Travel around the World one book at a time! Join the Challenge HERE
A surprise trip to Barcelona with her boyfriend, Jake, seems like the perfect antidote to Grace Sawyer's current woes. The city is dazzling and unpredictable, but the biggest surprise for Grace is discovering who arranged and paid for the vacation.
Carrie Ann wasn't just Grace's foster sister. Clever, pretty, and mercurial, she was her best friend–until everything went terribly wrong. Now, as she flees an abusive marriage, Carrie Ann has turned to the one person she hopes will come through for her. Despite her initial misgivings, Grace wants to help. But then Carrie Ann and Jake both go missing. Stunned and confused, Grace begins to realize how much of herself she's kept from Jake–and how much of Carrie Ann she never understood. Soon Grace is baited into following a trail of scant clues across Spain, determined to find the truth, even if she must revisit her troubled past to do it. . .
Barcelona, 1986: The dictatorship is over and life is free and easy. But what if you can't forget the seventies? Elisa's troubled past comes back to her in the form of her ex-husband, Arnau, who needs her help to exonerate a former comrade.
Elisa relives her Catholic childhood, her marriage to Arnau, her blind loyalty to the communist cause, her experiments in feminism, and her prison time to create a twentieth-century emotional history of the political Left in Spain.
The women who faced so much adversity with Elisa weave their own perspectives and testimonies into hers, making this more than a novel: it's an important contribution to history that gives a voice to the silenced. Can Elisa ever leave the path history has carved out for her? Or is there no turning back?
Arnau Estanyol arrives in Barcelona to find a city dominated by the construction of the city's great pride—the cathedral of Santa Maria del Mar—and by its shame, the deadly Inquisition. As a young man, Arnau joins the powerful guild of stoneworkers and helps to build the church with his own hands, while his best friend and adopted brother Joanet studies to become a priest.
With time, Arnau prospers and falls secretly in love with a forbidden woman. But when he is betrayed and hauled before the Inquisitor, he finds himself face-to-face with Joanet. Will he lose his life just as his beloved Cathedral of the Sea is finally completed, or will his brother save him?
Juana of Castile, the last queen of Spanish blood to inherit her country's throne. For centuries she has been an enigmatic figure shrouded in lurid myth. Was she the bereft widow of legend? Or has history misjudged a woman who was ahead of her time?
The third child of Queen Isabel and King Ferdinand of Spain, Juana is born amid her parents' ruthless struggle to unify their kingdom. Bearing witness to the fall of Granada and Columbus's discoveries. At the age of sixteen, she is sent to wed Philip, the archduke of Flanders, as part of her parents' strategy to strengthen Spain. Her youngest sister, Catherine of Aragon, is sent to England to become the first wife of Henry VIII.
Juana finds unexpected love and passion with her handsome young husband, the sole heir to the Habsburg Empire. At first, she is content with her children and her life in Flanders. But when tragedy strikes and she inherits the Spanish throne, Juana finds herself plunged into a battle for power against her husband that grows to involve the major monarchs of Europe. Besieged by foes on all sides, her intelligence and pride used as weapons against her, Juana vows to secure her crown and save Spain from ruin, even if it could cost her everything.
In the year 1492, the Inquisition has all of Spain in its grip. After centuries of riots encouraged by the Church, the Jews are expelled from the country by royal edict. Many who wish to remain are intimidated by Church and Crown and become Catholics. But several hundred thousand choose to retain their religion and depart; given little time to flee, some perish even before they can escape from Spain.
Yonah Toledano, the 15-year-old son of a celebrated Spanish silversmith, has seen his father and brother die during these terrible days. Trapped in Spain by circumstances, he is determined to honor the memory of his family by remaining a Jew.
On a donkey named Moise, Yonah begins a meandering journey. He is a young fugitive zigzagging across the vastness of Spain. Surviving by manual labor, he desperately tries to cling to his memories of a vanished culture. As a lonely shepherd on a mountaintop, he hurls snatches of almost forgotten Hebrew at the stars. As an apprentice armorer, he learns to fight like a Christian knight.
Finally, as a man living in a time and land where danger from the Inquisition is everywhere, he deals with the questions that mark his past. How he discovers the answers, how he finds his way to a singular and strong Marrano woman, how he achieves a life with the outer persona of a respected Old Christian physician and the inner life of a secret Jew, is the fabric of this novel.

Travel around the World one book at a time! Join the Challenge HERE
Non-Fiction Books set in Spain
For Laurie Lee, as for much of the world, 1936 was the end of innocence. Lee recalls the first great journey of his young life, in which he walks through Spain. And on this journey becomes entangled in the passionate, bloody struggle that was the Spanish Civil War. This memoir (a sequel to the beloved Cider with Rosie), written with the excitement and wonder of a twenty-year-old, is also infused with the prescience of a young adult who sees what lies ahead.
Shearman shares his story of uprooting his life and moving to Spain in 2002. He has included all the questions that crop up when one moves to a new country. And questions you probably never thought of. You'll enjoy his amusing anecdotes from throughout his journey. This is the go-to book for ex-pats living in Spain!
Goulding shares an intimate portrait of his adoptive home and its wonderful cuisine. From tapas bars in Barcelona to the moveable feast in Madrid, you will enjoy this exotic journey through Spain in a new and delicious way.
I have had a few friends tell me about their adventures while walking the Camino de Santiago. So I know this is a special pilgrimage for all who journey there.
This is the memoir of Joyce, who at age 60 didn't really know what she was getting into when she agreed to a 47-day pilgrimage along the Camino in Spain. Joyce shares her lessons learned as we travel through life's ups and downs.
Books & Novels Set in Spain Abound
There are so many wonderful books and novels set in Spain, it was hard to narrow down my list! It wound up longer than expected. There are a lot of historical novels that cover some of Spain's darker times. The Spanish Civil War. The Spanish Inquisition. But, there are also fun books that talk about the wonderful food and culture that pull the wander in.
So, whether you're heading to Spain or just want to dream and travel through the pages, you'll want to check out some of these wonderful books set in Spain!
Other Articles You Might Enjoy
Visit the Alcazar in Seville, Spain ~ Our Top 10 Reasons
18 Books Set in France ~ You'll want to read!
Seville to Cadiz ~ A Surprising Day Trip from Seville, Spain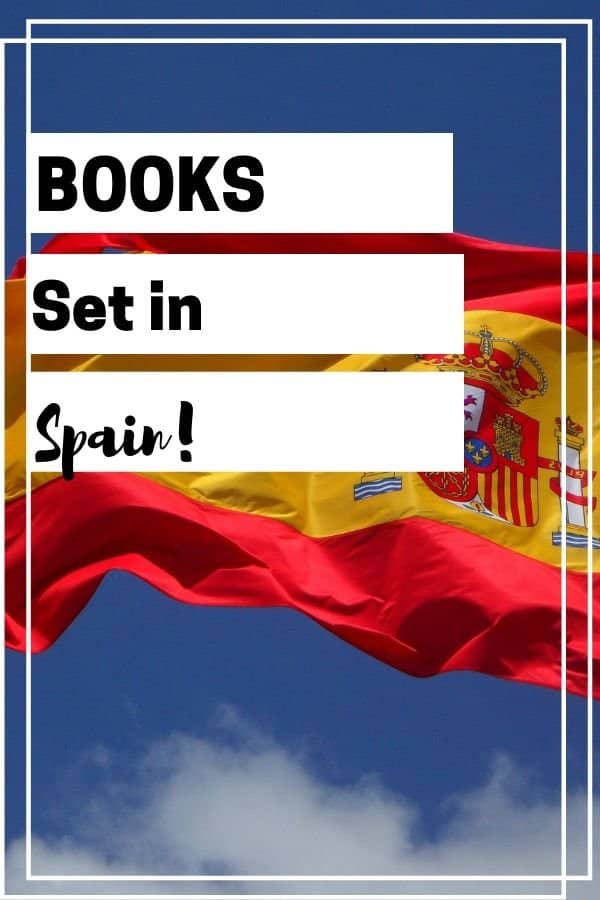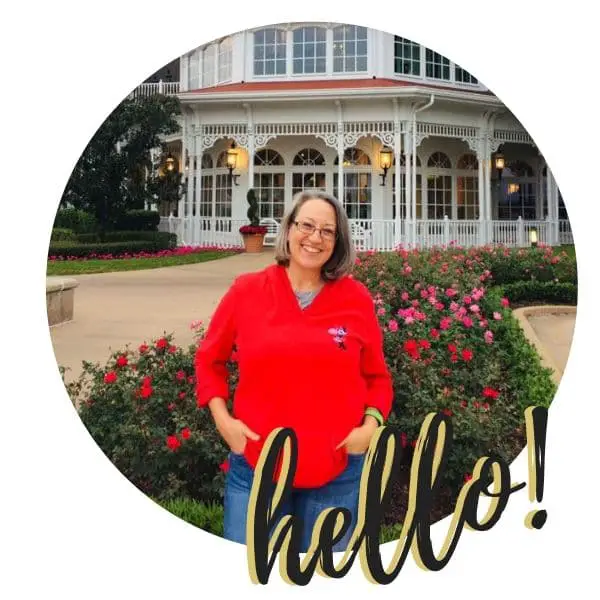 Becki is the author and founder of A Book Lover's Adventures. She has a degree in elementary education, has worked and volunteered in libraries for years, and spent several years in the travel industry. All of this has led to a love of books and travel. Becki loves to share her love by finding literary escapes to share!