11 Books Set in Paris You'll Love
Ahh, Paris! It may not be the springtime, but I'm ready for an escape to Paris. A literary escape! Want to come along?
This month in my Literary Escape Book Club our destination is Paris, France! If you would like to join us in the Literary Escape Book Club and take a literary escape to Paris with us, then come join the Book Club.
I also created a podcast for my LITERARY ESCAPES PODCAST with some of these books set in Paris highlighted. You can check out that episode here.
Related Posts
18 books set in France that will captivate you
20 Books set in London You need to read now
1. That Weekend in Paris by Inglath Cooper
Genre: Contemporary Romance
Summary:
Let's start our list with a romance book set in Paris, since Paris is thought of as a romantic city.
Woman scorned? Maybe.
When award-winning songwriter Dillon Blake heads to Paris to see country music star Klein Matthews perform in concert, she has a bit of an ax to grind with her soon-to-be ex-husband Josh Cummings. She's considering starting her own Nashville publishing company, and her first goal is to sign Klein away from Josh. After all, Dillon is the one who brought Klein to his attention seven years ago after hearing him play at the Bluebird Cafe in a writers' round. She's not proud of her motivation, but then Josh robbed her of any desire to play fair when he'd had an affair with a Vanderbilt co-ed.
What Dillon hasn't taken into consideration, though, is the fact that seeing Klein again reminds her of the intense attraction she'd felt for him the first night they'd met. She'd been married to Josh then and spent a number of counseling sessions addressing her guilt for the thoughts she'd had about him, but had finally agreed with her therapist that it was okay to be attracted to someone as long as you didn't act on it.
But so much has changed since then. Dillon's failed marriage has made her question everything she thought to be true about vows and commitment. And she's in the city of love, staying in the same luxury hotel as Klein. The attraction is still there, despite the therapy sessions. Turns out, he's attracted to her, too. The question is, do they act on it? Or not?
CLICK HERE TO LEARN MORE ABOUT THIS BOOK
2. The Paris Wife by Paula McLain
Genre: Historical Biographical Fiction
Summary:
When you think of Paris in the 30s to 40s, you might think about the band of expats that lived there. And, of course, Ernest Hemingway was part of that club.
This book set in Paris follows the demise of the relationship between Hemingway and his wife Hadley in Paris.
The Paris Wife captures the love affair between Ernest Hemingway and his wife Hadley. Following a whirlwind courtship and wedding, the pair set sail for Europe, where they become swept up in the hard-drinking, fast-living, and free-loving life of Jazz Age Paris—hanging out with a volatile group that includes Gertrude Stein, Ezra Pound, and F. Scott Fitzgerald.
As Ernest struggles to find his literary voice and Hadley strives to hold on to her sense of self, they eventually find themselves facing the ultimate crisis of their marriage—a deception that will lead to the unraveling of everything they've fought so hard for.
CLICK HERE TO LEARN MORE ABOUT THIS BOOK
3. Deja Dead by Susan Kiernan-Lewis
Genre: Mystery/Thriller
Summary:
You can't have a list of books set in Paris without a Mystery on the list.
Things can get pretty dark in the City of Light
Claire Baskerville is a sixty-something American who finds herself alone in Paris when her husband is brutally murdered. Reeling from the onslaught of devastating secrets he left behind Claire is stunned to realize she no longer knows who to trust.
She only knows she can't move forward until she finds out the truth behind who killed her husband.
In spite of a genetic brain anomaly that makes it impossible for her to remember faces –even ones she'd seen just moments before, and all alone in a foreign city, Claire doggedly collects the clues that will lead her to her husband's killer.
Unfortunately, the closer she gets to the truth, the more determined that killer is to make sure she never leaves Paris alive.
This book is a clean read: no graphic violence, sex or strong language
CLICK HERE TO LEARN MORE ABOUT THIS BOOK
4. The Paris Library by Janet Skeslien Charles
Genre: Historical Fiction/ WWII
Summary:
There are a plethora of great WWII books set in Paris. I have a couple of them on this list, but there are many more out there you might enjoy as well.
Paris, 1939: Young and ambitious Odile Souchet seems to have the perfect life with her handsome police officer beau and a dream job at the American Library in Paris. When the Nazis march into the city, Odile stands to lose everything she holds dear, including her beloved library. Together with her fellow librarians, Odile joins the Resistance with the best weapons she has: books. But when the war finally ends, instead of freedom, Odile tastes the bitter sting of unspeakable betrayal.
Montana, 1983: Lily is a lonely teenager looking for adventure in small-town Montana. Her interest is piqued by her solitary, elderly neighbor. As Lily uncovers more about her neighbor's mysterious past, she finds that they share a love of language, the same longings, and the same intense jealousy, never suspecting that a dark secret from the past connects them.
CLICK HERE TO LEARN MORE ABOUT THIS BOOK
5. An Officer and a Spy by Robert Harris
Genre: Historical Mystery/Thriller
Summary:
A whistle-blower.  A witch hunt. A cover-up. Secret tribunals, out-of-control intelligence agencies, and government corruption. Welcome to 1890s Paris.
Alfred Dreyfus has been convicted of treason, sentenced to life imprisonment on a far-off island, and publicly stripped of his rank. Among the witnesses to his humiliation is Georges Picquart, an ambitious military officer who believes in Dreyfus's guilt as staunchly as any member of the public. But when he is promoted to head of the French counter-espionage agency, Picquart finds evidence that a spy still remains at large in the military—indicating that Dreyfus is innocent. As evidence of the most malignant deceit mounts and spirals inexorably toward the uppermost levels of government, Picquart is compelled to question not only the case against Dreyfus but also his most deeply held beliefs about his country, and about himself. 
CLICK HERE TO LEARN MORE ABOUT THIS BOOK
6. The Room on Rue Amelie by Kristin Harmel
Genre: Historical Fiction/WWII
Summary:
When Ruby first marries the dashing Frenchman she meets in a coffee shop, she pictures a life strolling arm in arm along French boulevards, awash in the golden afternoon light. But it's 1938, and war is looming on the horizon.
Unfortunately, her marriage soon grows cold and bitter, her husband Marcel, distant and secretive—all while the Germans flood into Paris, their sinister swastika flags waving in the breeze. When Marcel is killed, Ruby discovers the secret he'd been hiding—he was a member of the French resistance—and now she is determined to take his place.
She becomes involved in hiding Allied soldiers—including a charming RAF pilot—who have landed in enemy territory. But her skills are ultimately put to the test when she begins concealing her twelve-year-old Jewish neighbor, Charlotte, whose family was rounded up by the Gestapo. Ruby and Charlotte become a little family, but as the German net grows tighter around Paris, and the Americans debate entering the combat, the danger increases. No one is safe.
CLICK HERE TO LEARN MORE ABOUT THIS BOOK
7. Lost in Paris by Elizabeth Thompson
Genre: Historical Fiction/Dual timeline
Summary:
This book set in Paris is one we are reading in my Book Club this month. It's an historical fiction with a dual timeline. This one is set prior to WWII though.
Hannah Bond has always been a bookworm, which is why she fled Florida—and her unstable, alcoholic mother—for a quiet life leading Jane Austen-themed tours through the British countryside. But on New Year's Eve, everything comes crashing down when she arrives back at her London flat to find her mother, Marla, waiting for her.
Marla has brought two things with her: a black eye from her ex-boyfriend and an envelope. Its contents? The deed to an apartment in Paris, an old key, and newspaper clippings about the death of a famous writer named Andres Armand. Hannah, wary of her mother's motives, reluctantly agrees to accompany her to Paris, where against all odds, they discover great-grandma Ivy's apartment frozen in 1940 and covered in dust.
Inside the apartment, Hannah and Marla discover mysterious clues about Ivy's life—including a diary detailing evenings of drinking and dancing with Hemingway, the Fitzgeralds, and other iconic expats. Outside, they retrace her steps through the city in an attempt to understand why she went to such great lengths to hide her Paris identity from future generations.
CLICK HERE TO LEARN MORE ABOUT THIS BOOK
8. The Queen of Paris by Pamela Binnings Ewen
Genre: Historical/Biographical Fiction
Summary:
Legendary fashion designer Coco Chanel is revered for her sophisticated style—the iconic little black dress—and famed for her intoxicating perfume Chanel No. 5. Yet behind the public persona is a complicated woman of intrigue, shadowed by mysterious rumors.
Coco Chanel could be cheerful, lighthearted, and generous; she also could be ruthless, manipulative, even cruel. Against the winds of war, with the Wehrmacht marching down the Champs-Élysées, Chanel finds herself residing alongside the Reich's High Command in the Hotel Ritz.
Surrounded by the enemy, Chanel wages a private war of her own to wrestle full control of her perfume company from the hands of her Jewish business partner, Pierre Wertheimer. With anti-Semitism on the rise, he has escaped to the United States with the confidential formula for Chanel No. 5. Distrustful of his intentions to set up production on the outskirts of New York City, Chanel fights to seize ownership. The House of Chanel shall not fall.
While Chanel struggles to keep her livelihood intact, Paris sinks under the iron fist of German rule. Chanel—a woman made of sparkling granite—will do anything to survive. She will even agree to collaborate with the Nazis in order to protect her darkest secrets. When she is covertly recruited by Germany to spy for the Reich, she becomes Agent F-7124, code name: Westminster. But why? And to what lengths will she go to keep her stormy past from haunting her future?
CLICK HERE TO LEARN MORE ABOUT THIS BOOK
9. Paris is Always a Good Idea by Jenn McKinlay
Genre: Contemporary Romance
Summary:
This is another of our Book Club reads for the month. If you want a light, fun romance, you will thoroughly enjoy this book! And while, yes it is set in Paris (at least partly), it also is set in Ireland and Italy.
It's been seven years since Chelsea Martin embarked on her yearlong postcollege European adventure. Since then, she's lost her mother to cancer and watched her sister marry twice, while Chelsea's thrown herself into work, becoming one of the most talented fundraisers for the American Cancer Coalition, and with the exception of one annoyingly competent coworker, Jason Knightley, her status as most successful moneymaker is unquestioned.
When her introverted mathematician father announces he's getting remarried, Chelsea is forced to acknowledge that her life stopped after her mother died and that the last time she can remember being happy, in love, or enjoying her life was on her year abroad. Inspired to retrace her steps—to find Colin in Ireland, Jean Claude in France, and Marcelino in Italy—Chelsea hopes that one of these three men who stole her heart so many years ago can help her find it again. 
From the start of her journey, nothing goes as planned, but as Chelsea reconnects with her old self, she also finds love in the very last place she expected.
CLICK HERE TO LEARN MORE ABOUT THIS BOOK
10. All the Flowers in Paris by Sarah Jio
Genre: Historical Fiction/WWII
Summary:
When Caroline wakes up in a Paris hospital with no memory of her past, she's confused to learn that for years she's lived a sad, reclusive life in a sprawling apartment on the rue Cler. Slowly regaining vague memories of a man and a young child, she vows to piece her life back together—though she can't help but feel she may be in danger. A budding friendship with the chef of a charming nearby restaurant takes her mind off her foggy past, as does a startling mystery from decades prior.
In Nazi-occupied Paris, a young widow named Céline is trying to build a new life for her daughter while working in her father's flower shop and hoping to find love again. Then a ruthless German officer discovers her Jewish ancestry and Céline is forced to play a dangerous game to secure the safety of her loved ones. When her worst fears come true, she must fight back in order to save the person she loves most: her daughter.
When Caroline discovers Céline's letters tucked away in a closet, she realizes that her apartment harbors dark secrets—and that she may have more in common with Céline than she could have ever imagined.
CLICK HERE TO LEARN MORE ABOUT THIS BOOK
11. The Perfume Collector by Kathryn Tessaro
Genre: Historical fiction
Summary:
There are so many extraordinary historical fiction books set in Paris! This was a favorite of mine from earlier in the year.
Newlywed Grace Monroe doesn't fit anyone's expectations of a successful 1950s London socialite, least of all her own. When she receives an unexpected inheritance from a complete stranger, Madame Eva d'Orsey, Grace is drawn to uncover the identity of her mysterious benefactor.
Weaving through the decades, from 1920s New York to Monte Carlo, Paris, and London, the story Grace uncovers is that of an extraordinary woman who inspired one of Paris's greatest perfumers. Immortalized in three evocative perfumes, Eva d'Orsey's history will transform Grace's life forever, forcing her to choose between the woman she is expected to be and the person she really is.
CLICK HERE TO LEARN MORE ABOUT THIS BOOK
Books set in Paris
Did you find any books set in Paris that tempted you? I have read several of these and can say they are awesome! But, if there is somewhere else you'd like to go, then check out my other articles.
You Might Like These Articles
26 Books set in another country you'll absolutely want to read
24 fabulous books set in Venice you need to read now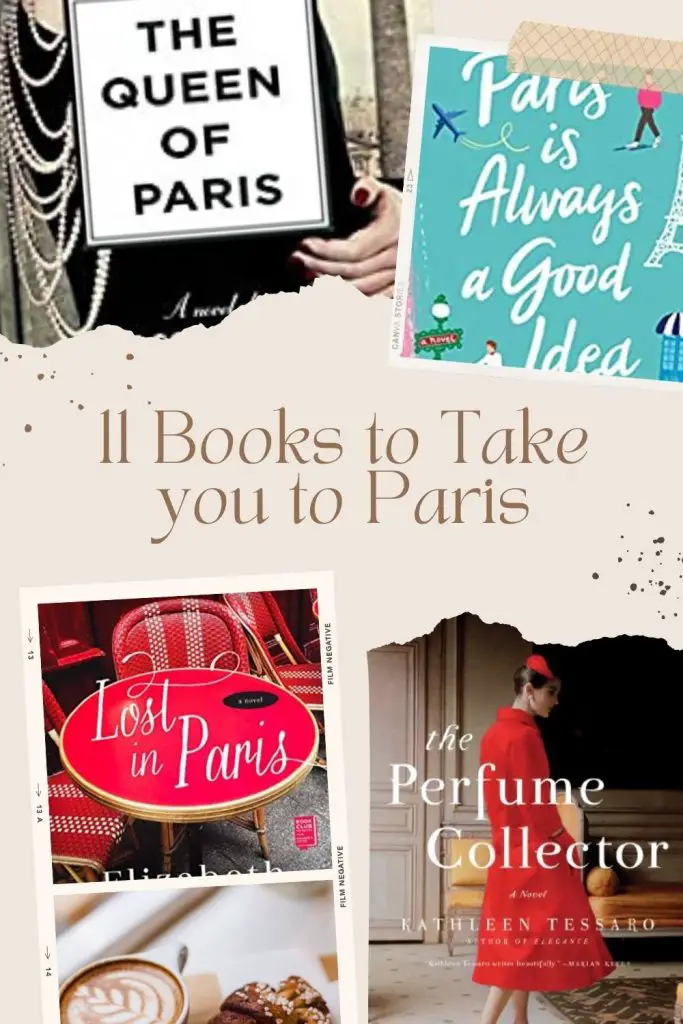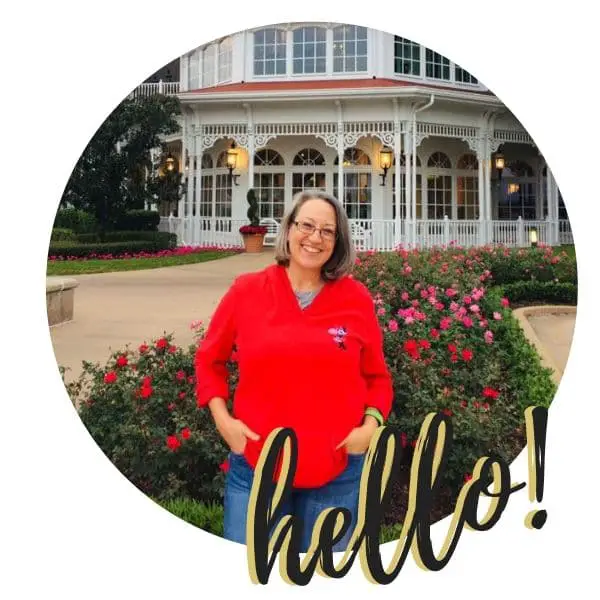 Becki is the author and founder of A Book Lover's Adventures. She has a degree in elementary education, has worked and volunteered in libraries for years, and spent several years in the travel industry. All of this has led to a love of books and travel. Becki loves to share her love by finding literary escapes to share!