NOURISHED by Lia Huber ~ Book Review
NOURISHED by Lia Huber ~ Book Review
You know I'm a huge fan of books, I mean my blog is called A Book Lover's Adventures!  But did you know I'm also a huge fan of travel and food!  So, when I saw this book, NOURISHED, A Memoir of Food, Faith & Enduring Love (with Recipes) by Lia Huber, I knew this was a book for me!!  This book is all about travel, food, and taking chances in life to follow your passion!
* This post contains Amazon affiliate links for your convenience.  If you happen make a purchase though one of my links, I will be minimally compensated.  But, your price will NOT be affected!*
A Journey Across Many Countries
NOURISHED A Memoir of Food, Faith & Enduring Love is the story of Lia and journey to follow her dreams.  Her dreams take her from Greece, through Mexico and Central America, back to the United States to finally up in the Pacific Northwest.
Throughout their journey, Lia and her husband are constantly learning about the local food, adding new recipes to their repertoire, new techniques, new ingredients.  It's a fascinating journey, not only through some very interesting and different countries, but also a fascinating journey through different food and ingredients!  Lia has a gift of putting ingredients together and making a delicious meal.
Being a writer, Lia paints a beautiful picture of whatever location they are in.  You can see what she is seeing and get a really good sense of her experience in each location!  Lia also describes both the local food and her own food with the same care and descriptive language.  You will walk away from this book hungry and ready to try some of her recipes!
Beyond the beautiful scenery and food though, is a journey of finding oneself and figuring out how to live true to oneself.  At times it is a struggle!  I think we can probably all relate to choices that may seem wrong, but in the "wrong" choices are lessons and redirection.  We see that here.  What I love is that the passion to continue is always there!
Nourished Recipes
There are 23 recipes included in the book!  Some of the recipes included are:
* Salt Cod Fritters with Skordalia
* Grilled Adobo Pork & Cebollitas
* Fausto's Lasagna
* Pollo en Jocon
* Garlicky Swiss Chard Tartines
New York Times Review
Just recently, this book was review by New York Times reviewer (and former actor) Andrew McCarthy!  Here's a little bit of what he had to say:
"In NOURISHED: A Memoir of Food, Faith, and Enduring Love (With Recipes), Lia Huber, a food writer and recipe developer, leaves the "meat-and-potatoes" safety of her Midwestern upbringing and sets out on a quixotic path of self-discovery … [Lia] is endearing, engaging company and the reader roots for her success."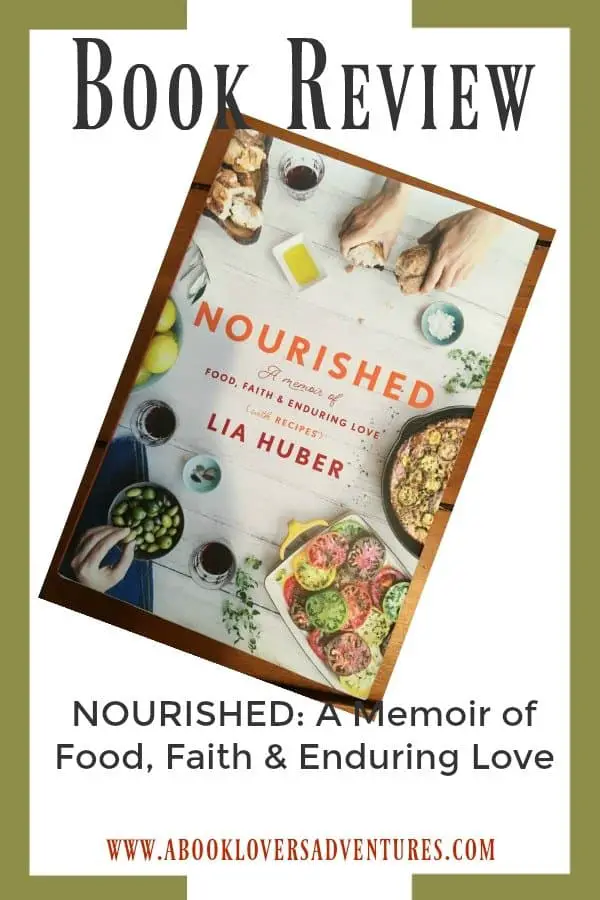 Other Articles You Might Enjoy
10 Holiday Book for your Reading List
Letter Writing ~ Give the Gift of Words
Live Save Spend Repeat by Kim Anderson ~ Book Review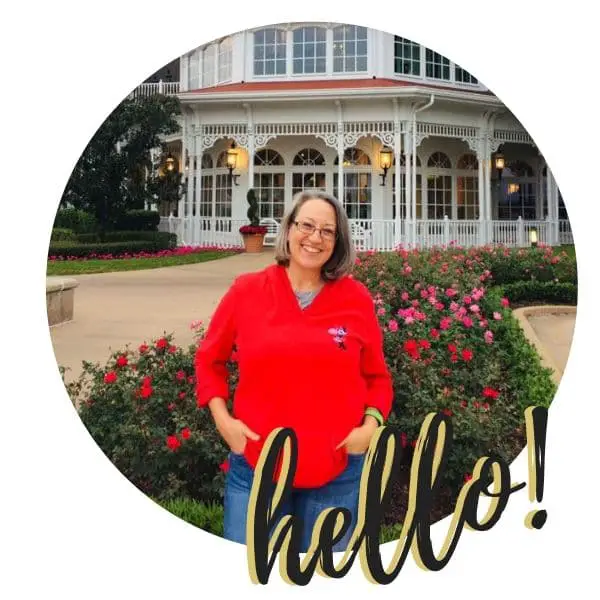 Becki is the author and founder of A Book Lover's Adventures. She has a degree in elementary education, has worked and volunteered in libraries for years, and spent several years in the travel industry. All of this has led to a love of books and travel. Becki loves to share her love by finding literary escapes to share!