How to have an Amazing Jane Austen vacation
For all my fellow Jane Austen fans out there, I'm thinking the ultimate bucket list item would be to go on a Jane Austen vacation.
Now, whether you are one to go all-in for a Jane Austen experience type of vacation, or maybe a Jane Austen tour, either way embracing a Jane Austen themed vacation certainly gives one a lot to look forward to.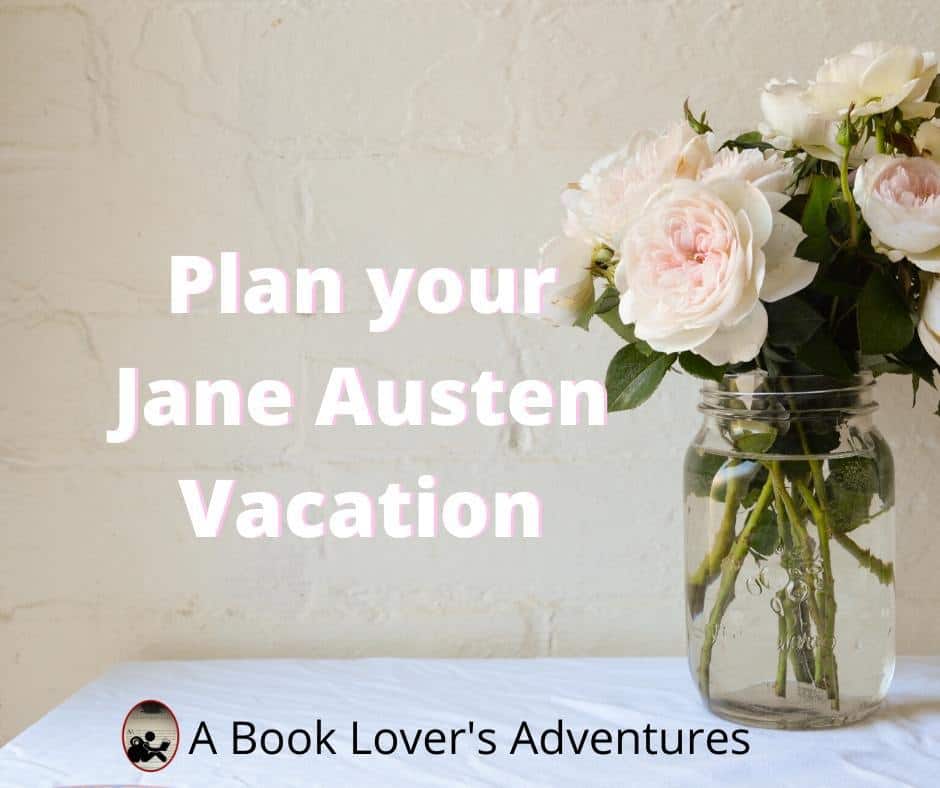 Related Posts
Sense & Sensibility Retellings
Jane Austen Vacation
Whether you decide to do a self-guided Jane Austen tour or a more formal one, here are some of the destinations in England that you will want to consider for your Jane Austen vacation.

Jane Austen's Bath
Bath is a wonderful city to wander around and a must-visit city for a Jane Austen vacation. Jane Austen fans should definitely put Bath on their Bucket List.
Jane moved to Bath in 1801 with her family and moved away in 1806 with her mother and sister after her father passed away. It is unknown if Jane actually enjoyed living in Bath, but she lived in the city for about 5 years.
Jane Austen's Bath was a spa resort town and was very fashionable. People with ailments would come to the resort town to take the waters and rest.
Whether Jane liked the city or not, it undoubtedly influenced her writing. While in Bath, Jane wrote Northanger Abbey.
There are, of course, many guided tours of the city, but you can also wander around by yourself and see what you want to see.
Here are a few places to check out while in Jane Austen's Bath.
1. Homes important to Jane Austen
Sydney House – on Sydney Road; Jane lived here for 3 years with her parents
Green Park – on Gay and Trim Streets; Jane lived here for a short time
No. 13 Queen's Square – Jane's brother, Edward, lived here
2. Jane Austen Centre
The Jane Austen Centre is probably the number one stop for Jane Austen fans.
You will learn a lot about Jane Austen's Bath by visiting The Jane Austen Centre. It is a fun place to visit to get a good glimpse of what life what like during the Regent period. 
You will learn a lot about Jane's life and how Bath influenced her and her writing. 
You can also dress up in period clothes and take a lovely break for tea in the Regency Tea Room.
3. No. 1 Royal Crescent
Another great way to learn about Jane Austen's Bath is by visiting No. 1 Royal Crescent.
Visit this Heritage Museum to see the styles of Jane Austen's day. If you're lucky enough to be there during the Christmas season, you'll want to make sure this is on your itinerary!
4. Pump House Restaurant
Every Jane Austen fan should make an effort to fit in afternoon tea. It has been and continues to be a lovely daily ritual for the British.
Jane and her contemporaries would take tea at The Pump House sometimes. And you know what, it is still the perfect place to have a lovely afternoon respite.
5. Thermae Bath Spa
In Jane's day, people would "take the waters" at the Roman Baths. But, today the only place to actually bathe in natural waters is at the Thermae Bath Spa.
In Jane's day, they would take the waters if they were feeling bad. But today, heading to Thermae Bath Spa is a treat! Their rooftop pool has a gorgeous view of the city that everyone should see!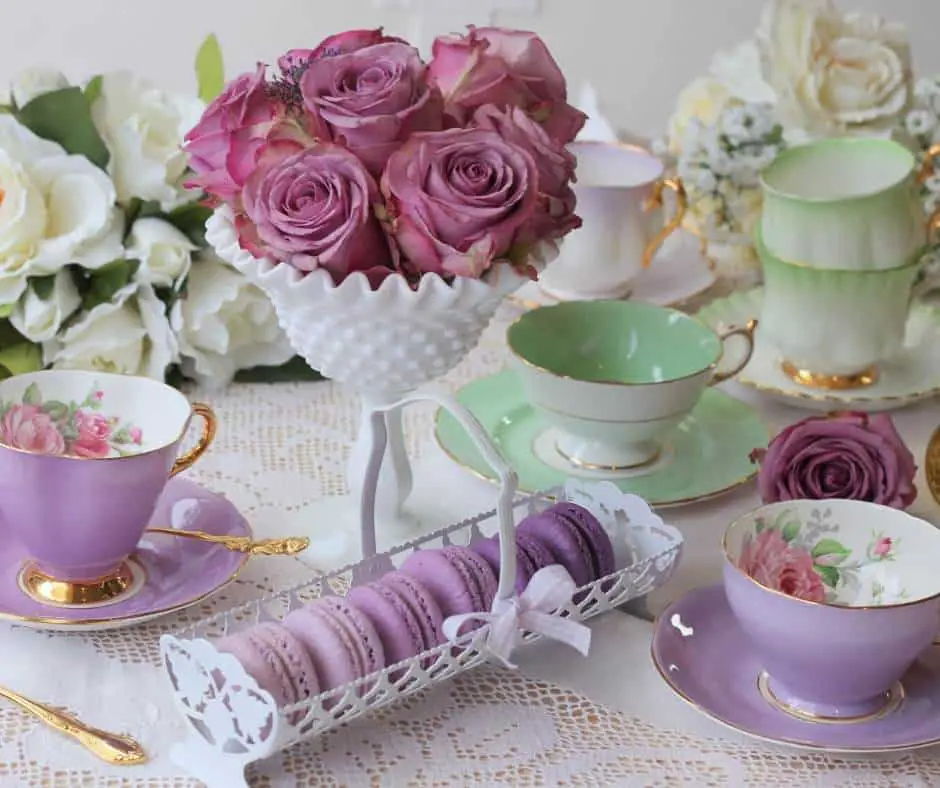 Jane Austen's London
London played an important role in Jane Austen's life so any Jane Austen vacation should involve a trip through London. Here are some stops to make in Jane Austen's London.
6. Henry Austen's homes
Jane's favorite brother, Henry, lived in London. He is the one who helped Jane get her novels published.
64 Sloane Street – Jane's brother, Henry, lived here with his wife Eliza. He was a banker and lived the life of a businessman here.
10 Henrietta Street – After the death of his wife, Eliza, Henry moved to some rooms above his bank. Jane stayed here with him.
7. Twining Tea Shop
"In a time when coffee was king, one man, Thomas Twining, went against the tide to share his love of tea. His passion would turn a little-known drink into the nation's favourite hot beverage." (1)
Jane is known to have shopped at Twining's because she knew she would get the finest tea there.
We visited Twining Tea on our trip to London, and it is a wonderful experience for any tea lover.
8. John Murray Publisher – 50 Albemarle Street
Jane's novels were published anonymously while she was alive, but after her death, her publisher – John Murray – put her names on her novels along with an introduction from her brother Henry.
9. Westminster Abbey
While Jane Austen died in Winchester in July of 1817, after being sick for some time, there wasn't much of a memorial for her.
Today, Westminster Abbey has a plaque in their Poet's Corner with her name on it. Jane would probably be thrilled with the company she is in there.
10. British Library
The British Library is a must-see stop for any book lover in London. But, especially if you are creating a Jane Austen vacation tour, you'll want to stop here.
The British Library houses quite a few Jane Austen items. They have letters, manuscripts, and even her desk.
There is a lot to see in the British Libray, so it's helpful to have a list of what you really want to see before you head in there.

Hampshire, United Kingdom
Hampshire played an important role in Jane Austen's life.  This area is an ideal destination for Austen lovers on their Jane Austen vacation! 
11. Steventon
Hampshire, just two hours outside London, is an easy day-trip to visit for your Jane Austen vacation. Jane was born in Steventon and grew up here.
While the house that Jane was born in is no longer around, Steventon is a beautiful village to visit, none the less.
12. Chawton
After leaving Bath, Jane spent the last several years of her life in Chawton with her mother and sister. It was here that Jane wrote or finished most of her books.
Jane Austen's House Museum is the only house that Jane lived and wrote in that is open to the public.  The House Museum is typically open throughout the year, with the exception of a few days during the Christmas holiday. 
Jane Austen Experience Vacation
If you are looking for a more immersive type of Jane Austen vacation, then here are some suggests for some Jane Austen experiences.
English Country Dancing
My favorite book by Jane Austen is Sense & Sensibility. I love the section where the daughters go to London and attend the ball with Mrs. Jennings.
If it is your desire to learn to dance or maybe attend a ball, you can contact these companies to create your perfect Jane Austen experience.
London – Nonsuch Dance UK
Bath – Jane Austen Dancers
There are sites all across Europe and the US, so you can find one hear you: https://www.regencydances.org/societies.php
Chatsworth House
Chatsworth House is said to have been the inspiration for Mr. Darcy's Pemberley House in Pride and Prejudice. The house dates back to pre-Austen time, so it is certainly possible that this actual house inspired Jane in writing Pride and Prejudice.
The house was used in the 2005 filming of Pride and Prejudice as Pemberley. No Jane Austen experience would be complete without a visit to Pemberley, um, Chatsworth House.
Jane Austen Festivals
Bath Jane Austen Festival
Each year, in September, the city of Bath celebrates all things Austen. This is probably the ultimate Jane Austen experience. This is a unique opportunity to make your Jane Austen vacation very immersive.
If your timing is flexible, then plan to head to Bath in September so you can be part of this wonderful Jane Austen experience.
Mount Dora Jane Austen Festival
A little closer to home you can probably find a Jane Austen Festival to get to. For me, I found one in Mount Dora, Florida, about 35 minutes from home.
This is their first annual Jane Austen Fest, and looking at the schedule I'm guessing it will be a big hit.
Jane Austen Literary Festival
Held in Old Mandeville, LA, each April, the Jane Austen Literary Festival is a fun time for Jane Austen fans of all ages.
There are teas, talks and even a love letter writing contest.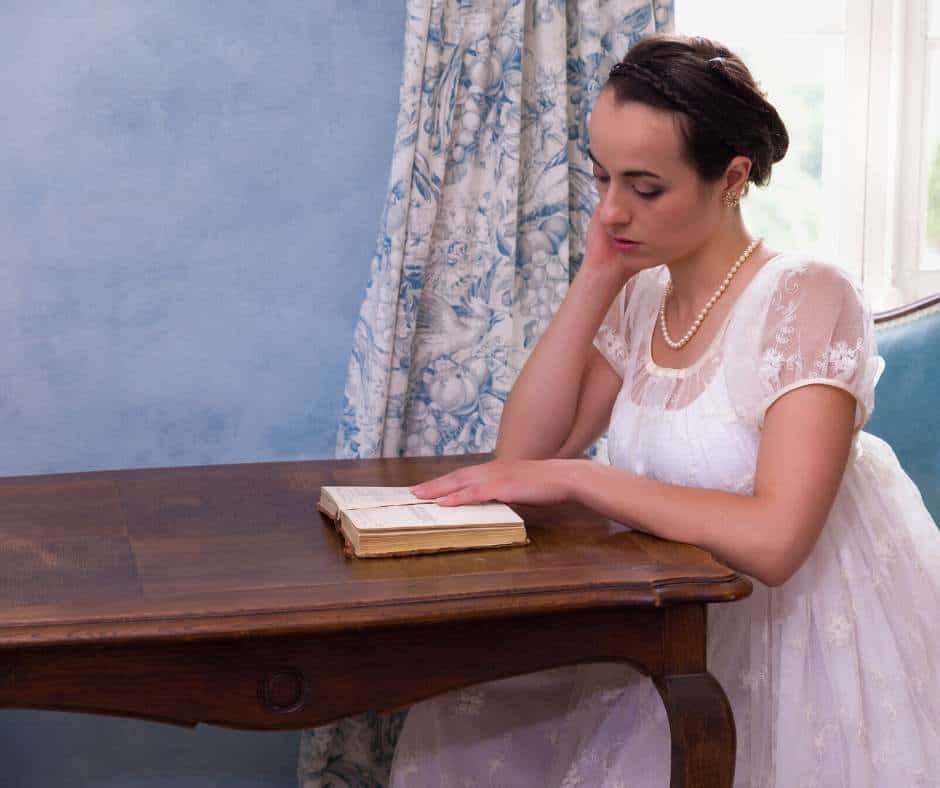 The Governor's House
Enjoy Jane Austen in style (and period costume) in Hyde Park, VT.  Travel to the Governor's House in Hyde Park, VT for one of their "literary-inspired diversions." 
They have several Jane Austen Weekends throughout the year, so check out their calendar!
Planning your Jane Austen vacation
As you can see, there are a lot of places that you can go to celebrate your love for Jane Austen.
A trip to England should be on every Jane Austen fans bucket list. You can see where Jane was born and grew up in Steventon, see her world in Bath and maybe even see the resort town it once was.
London, of course, was an important city in Jane's life both because some of her family lived there and her connection to her life as an author. There are several Blue Plaques around the city notating important places in her life.
Chawton was where Jane's life as an author flourished. It is also the only place where Jane Austen fans can actually tour one of her homes.
Jane Austen is buried in Winchester Cathedral in Hampshire, but there is also a memorial in Westminster Abbey in London.
Even though Jane didn't live a long life (she died at 41 years old), she did leave a great legacy in her books.
Other Articles You Might Enjoy
How to Plan your perfect Day Trip to Bath
Sense and Sensibility and Sea Monsters – Book Review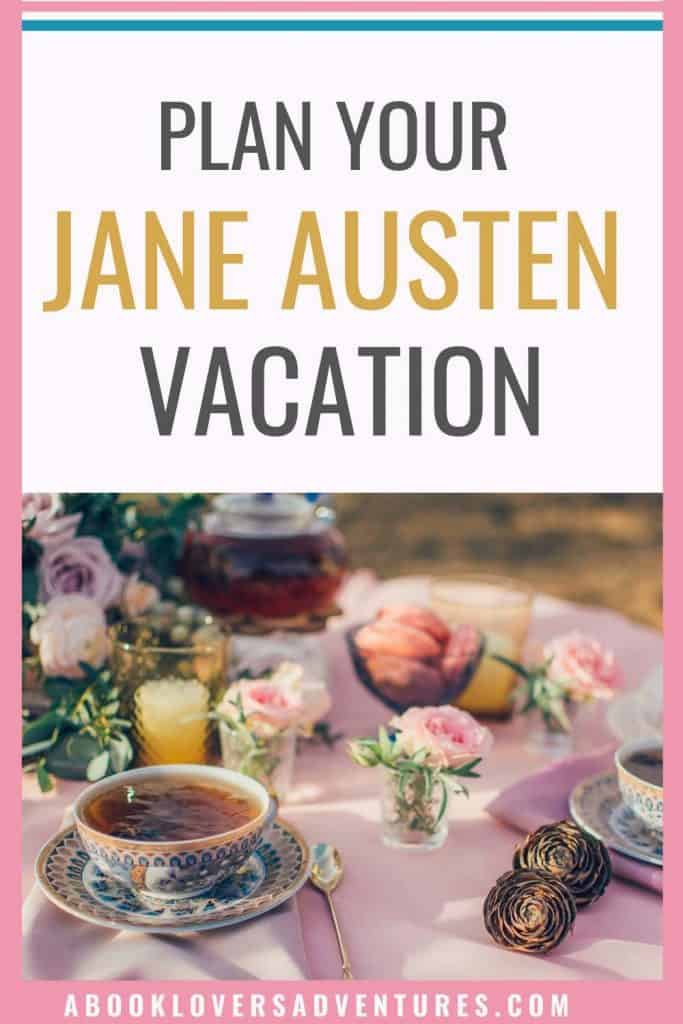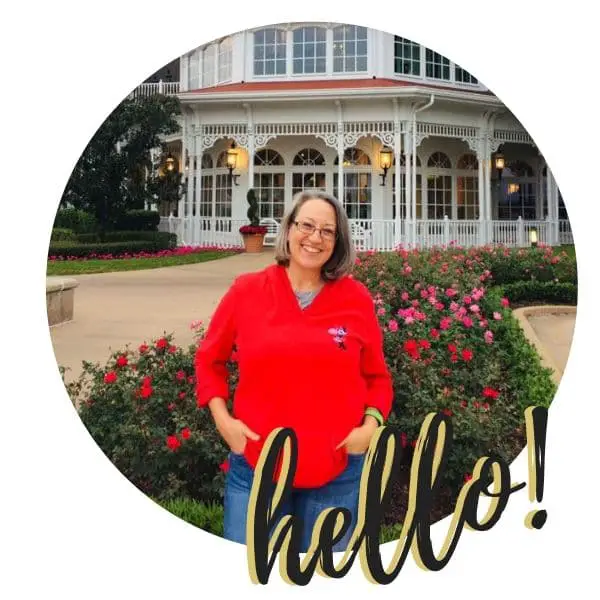 Becki is the author and founder of A Book Lover's Adventures. She has a degree in elementary education, has worked and volunteered in libraries for years, and spent several years in the travel industry. All of this has led to a love of books and travel. Becki loves to share her love by finding literary escapes to share!