How to have a fantastic day trip to Bath from London
I love day trips!  You are able to leave your worldly belongs back in your base city, and go explore the surrounding world in just a day.  It's a fun way to see more of an area! 
And London (or the London area) is such a great base city.  There are so many fabulous places to explore that are worthy of a day trip.  You may be wondering if Bath is a day trip from London! Well, yes! Bath is actually an easy day trip from London! So, if you happen to be spending time in London, then a day trip to Bath, England is a great idea!
There is so much history and so many interesting things to see and do around Bath.  There is a fascinating mix of modern and ancient throughout the city!  And, while some might argue (and rightly so) that Bath is worthy of more than just a day trip, I'd say if you've only got time for a day trip, it's worth it!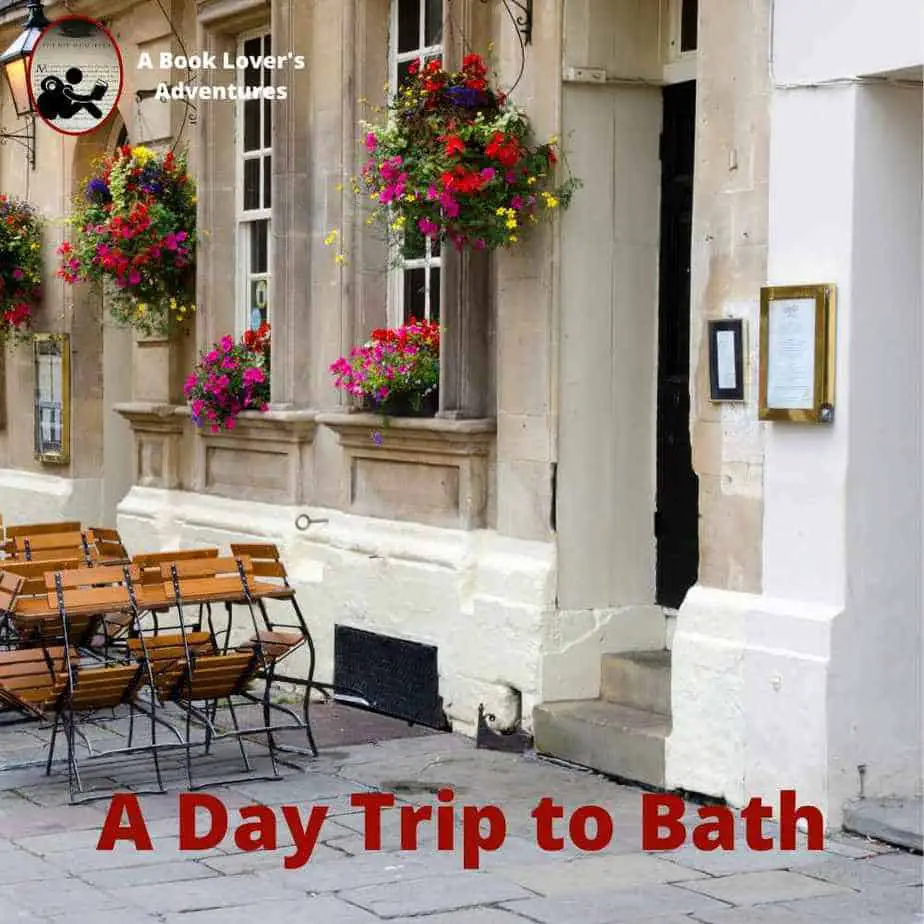 Related Articles
7 Fabulous Pride & Prejudice Retellings
Grab the London to Bath Train
Time: 1-1/2 hrs.
The easiest way to explore Bath in a one day trip from London is to grab the London to Bath train.
There are several trains each day that travel between London and Bath. You'll spend approximately an hour and a half each way, so plan accordingly. 
Of course, it's cheaper to go at an "off" time.  Off time travel means your time is Bath is a bit more limited, so weigh your options and figure out if you want more time or less money!  Either way, the train makes this an easy day trip to Bath!
Of course, if you have a rental car, you can drive over for the day!
Getting Around Bath
There are buses and taxis to get you to the outskirts of Bath, but the best way to explore on your day trip to Bath is by walking! 
I love being in a city where walking is easy!  It is so much nicer to be part of it all from ground level and not be speeding by everything. 
If you have trouble getting around on foot, there is a service that will rent out a scooter for the day (Shopmobility).
Bath Attractions
What not to miss on your day trip to Bath from London:
1. Roman Baths
Time: 1 to 1-1/2 hours
Cost: Approximately $29 USD (Discount for seniors and students)
Certainly one of the most popular destinations in Bath is the Roman Baths! And they are well worth your time during your day trip to Bath.
The Roman Baths are a well preserved public bath from Ancient Roman times.  Because it is one of the finest historic sites in Northern Europe, it is also one of the top visited.  
There are four main features to the Roman Baths:
The Sacred Spring – Lying within the Temple of Sulis Minerva, water from the Sacred Spring feeds into the Roman Baths.
The Roman Temple – The Temple was once the focal point of worship in the Baths.  It was built in later 1st Century AD, and is one of two temples in Britain built in the Classical style.
The Roman Bath House
The Museum
Making the best use of your time
To make the best use of your time during your day trip to Bath, do a little planning ahead of time.  Figure out what you want to see and check what are the less busy hours.
And, just in case you are wondering, you cannot swim in the Roman Baths! If you are interested in swimming and the spa treatment, you can visit the Thermae Bath Spa.
If you want to do the full tour, you can get audio and wander at your own pace learning about everything.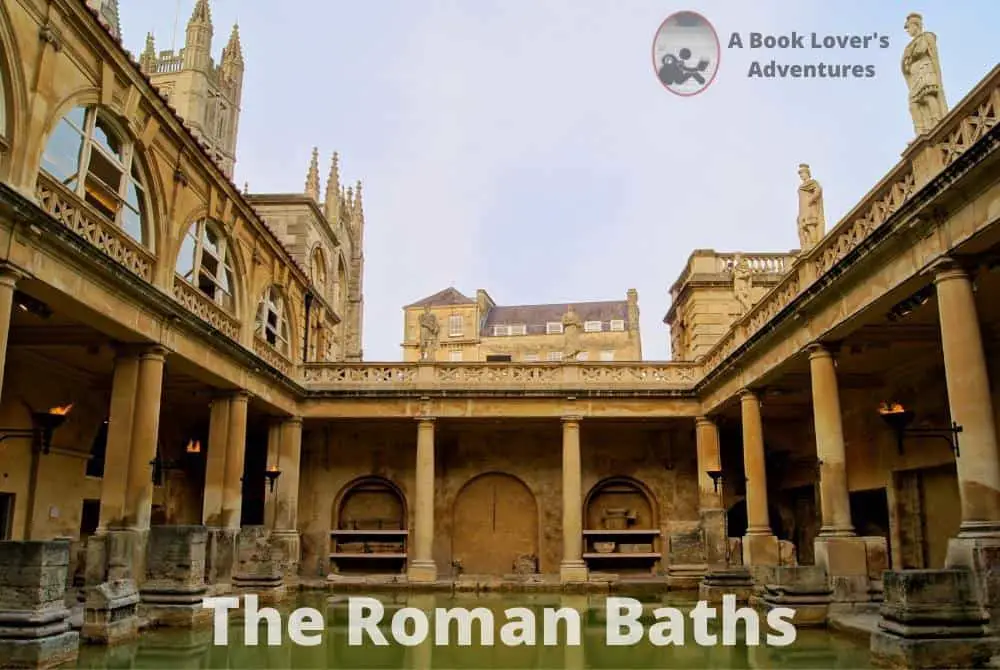 2. Bath Abbey
Time: 30-60 min.
Cost: donation requested
If you are a fan of visiting churches when you travel, you'll want to make time for the Bath Abbey. There is always so much of a city's (or country's) history in their churches.
Both in artifacts and architecture, Bath Abbey is a beautiful piece of history. You'll want to fit this stop in during your day trip to Bath.
Abbey Church of Saint Peter and Saint Paul of Bath, or more commonly known as Bath Abbey, was founded in the 7th century.  The Abbey has been refit several times over the centuries, and this latest version is from the 1860s. 
The church contains war memorials for locals and monuments to notable people in the form of stained glass.  On the west front of the Abbey, there are two stone ladders with angels climbing to heaven.
The Abbey still holds regular church services for locals and visitors alike.  The Abbey welcomes almost a half-million visitors each year.  It is well worth the time when on your day trip to Bath!
Top things to see in the Abbey:
the West Window – tells the stories from the first five books of the Bible, everything from Creation to Noah's Ark
the Tomb of James Montague – he was a Dean and a Bishop and is buried in the Alabastor Tomb
the carved angels that can be found throughout the Abbey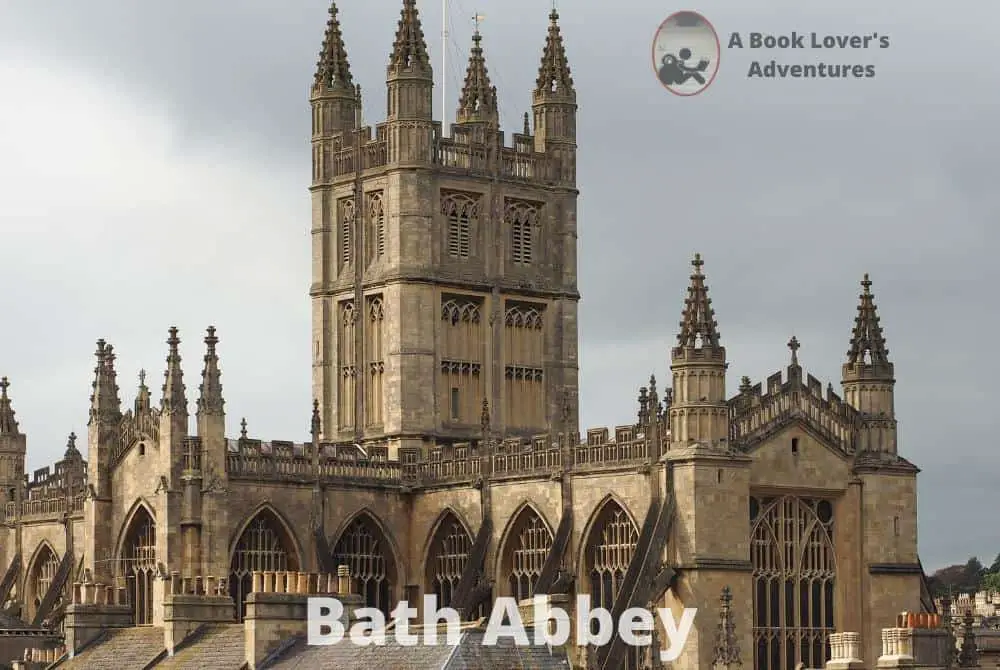 3. The Jane Austen Centre
In my opinion, no day trip to Bath would be complete without a Jane Austen element to it!
Our favorite stop on our day trip to Bath was The Jane Austen Centre!  Dedicated to Jane's time spent in Bath, the Jane Austen Centre shows the influence the city had on her life and literature.
The Museum
The tour through the museum was very interesting, so much I didn't know about Jane Austen! 
The Tea Room
And the Regency Tea Room was the bomb!  We tried a variety of their offerings – including finger sandwiches, scones and clotted cream, and a variety of sweets!  Even my son and husband really enjoyed this!  It was a great break at the end of a long day of walking around Bath.
If you are a Jane Austen fan, this is a must on your day trip to Bath!!  And, definitely make time for their Tea Room!  You'll be glad you did.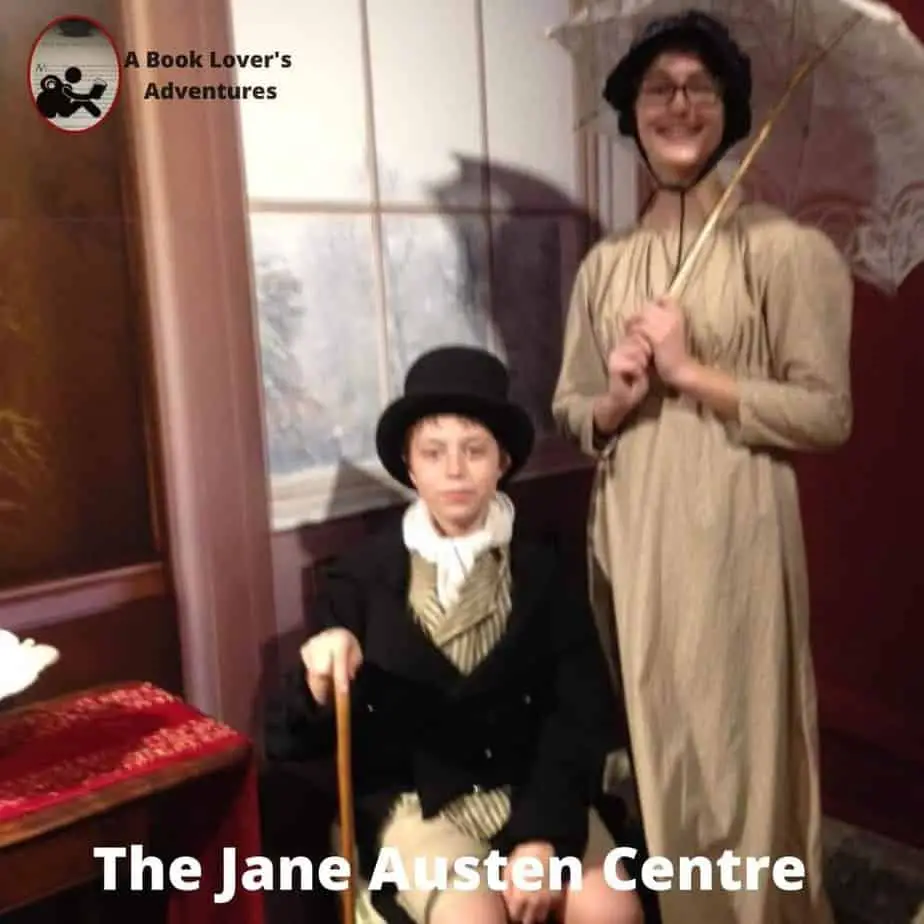 4. The Royal Crescent
The Royal Crescent is a beautiful display of Georgian architecture. It was designed for the rich to be able to stay in the city while feeling like they are in the country. Today the Royal Crescent is home to the five-star hotel The Royal Crescent Hotel!
5. Prior Park Landscape Garden
Cost: Just under $10 USD (discount for children & a family rate)
If your day trip to Bath has worn you out and you're ready to spend some time away from the busy city, Prior Park is the perfect spot to chill! Enjoy the beautiful gardens year round. And, if you're a National Trust member, you'll get in for free!
Where to Eat during your Day Trip
6. Pump Room
The Pump Room is one of the more elegant places to go in Bath to eat!  It is open for Breakfast, Lunch and Afternoon Tea.  Reservations are recommended, especially if you are interested in their Afternoon Tea.
7. Sally Lunn's Historic Eating House
Sally Lunn's Historic Eating House is a must on most visitor's must-do list!  It is one of the oldest houses in Bath.  And, home of the world-famous Bath bun! 
Originally baked by Sally Lunn, this sticky bun is now world-renowned!  Sally Lunn's is another place where reservations are recommended, especially during high season!

8. Roman Baths Kitchen
We had lunch at the Roman Baths Kitchen. And because our morning had been so busy at the Roman Baths, we found it to be the perfect place. 
The location is fantastic, the wait staff was efficient and personable, and the food was fabulous!  It's a great place to take a break and get some great food during your day trip to Bath.
Between the four of us we wound up trying a bit of everything, I think!  Here's what we had:
Roast cod with a herb crust served with fondant potatoes, cauliflower and saffron sauce
RBK burger; West Country beef served with fries and black ketchup
English tomato, Grilled aubergine, and mozzarella with a salad
Vegetable soup and Bath baked bread
Vanilla Creme Brûlée with cinnamon shortbread biscuit
Bath Goodies at Home
If you'd like to experience a little bit of Bath at home, here are a couple of recipes you might enjoy:
Blueberry and lemon scones from Sense & Edibility
Apple & Cinnamon "Sticky Buns" from Thrifty Little Mom
Bath Day Trip Itinerary
If you'd like to know how to plan your day trip to Bath from London, here's a Bath Day Trip Itinerary for you.
Morning
Breakfast
Depending on when you arrive, you will probably want to start your day trip to Bath by having a quick bite and Sally Lunn's is the perfect spot.
Morning Sites
Next Stop is The Roman Baths to fill up your morning with history and culture.
After wandering through the Roman Baths, head over to Bath Abbey and check out the beautiful church.
Midday
Lunch
After wandering through the Roman Baths, you'll be ready to grab a bit to eat for lunch. Head across the street and eat at Roman Baths Kitchen. You'll find a delicious menu at reasonable prices.
Afternoon
The afternoon is a good time to visit a few museums or parks, depending on how you want to spend the rest of your day trip to Bath.
Here are a few options of ways to spend your afternoon:
Holburne Museum – this one is kind of off our path, but worth going to if you like museums.
Before heading back to the Railway Station, stop in Guildhall Market and grab some food for the train ride back to London.
One Day Bath Itinerary Map
I've made a Google Maps walking route to help you during your day trip to Bath. Make sure you grab your Day Trip Planner here to make it easier to keep track of where you want to spend your time.
Don't Forget…
A few items to make your Day Trip to Bath from London a little easier.
Day Trip to Bath from London
All in all, we had a very memorable day in Bath!  The train trip home was a lovely time to rest and relax after a long busy day on our feet.  By our account, this was an incredibly successful day trip! 
I would enjoy going again because there are so many places we missed seeing.  As I mentioned early, Bath is certainly worthy of more than just one day.  We were not able to visit the outskirts of the city. 
I would have liked to have seen some of the beautiful gardens or the Thermae Bath Spa….but, those will have to wait until our next trip!
Other Articles You Might Enjoy
Greenwich Village London | 5 Amazing Reasons You Need to Visit
Sense & Sensibility Retellings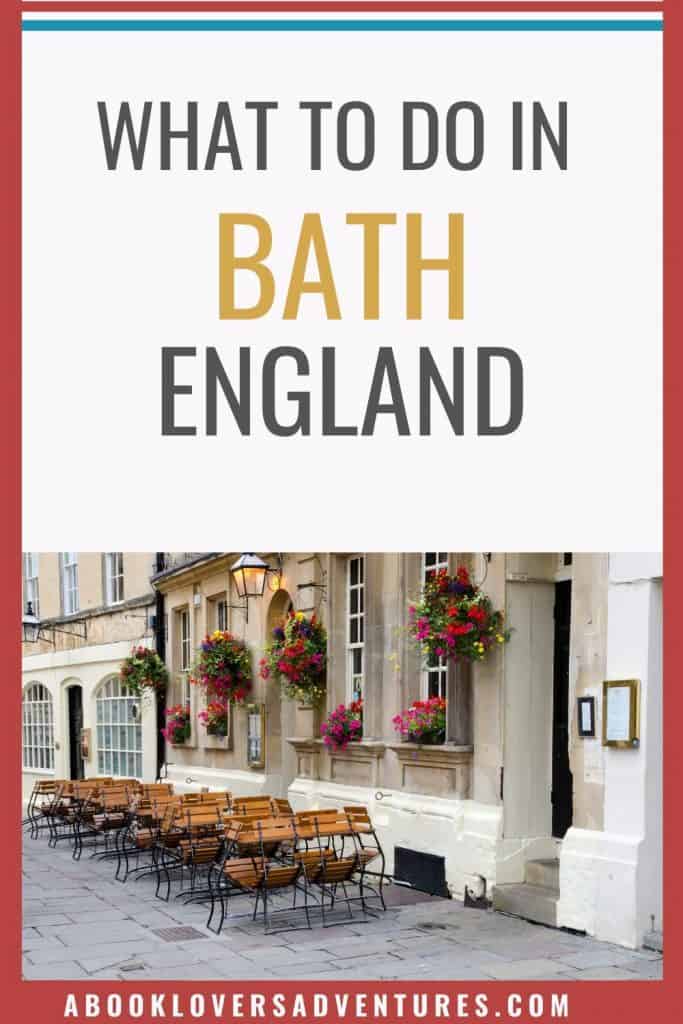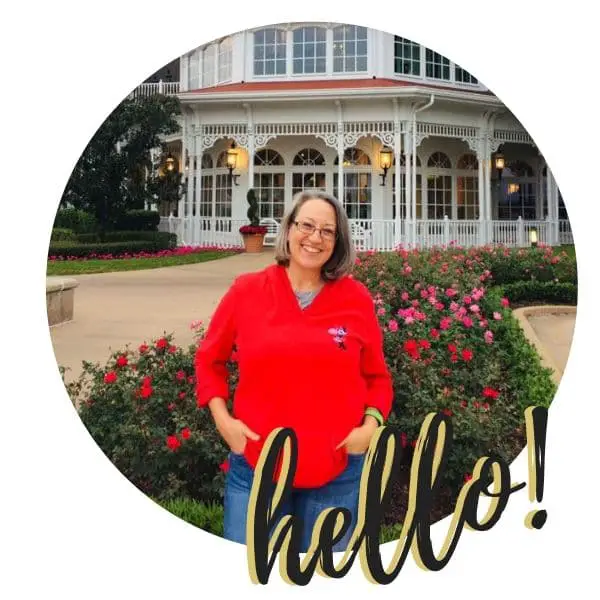 Becki is the author and founder of A Book Lover's Adventures. She has a degree in elementary education, has worked and volunteered in libraries for years, and spent several years in the travel industry. All of this has led to a love of books and travel. Becki loves to share her love by finding literary escapes to share!