14 Books Set in Norway You'll Want to Read
Is Norway on your bucket list? We've had it on our list for a while. My husband's family is from Norway and Sweden, so it's been a dream to visit and look up some of his ancestors. But, since we haven't been able to get there yet, and probably won't for a little while, I decided to create a list of books set in Norway so we can at least read and dream while we wait.
Norway tends to bring up images of Vikings and fjords, so I'm really looking forward to seeing just how many of these books mention either one of those things, lol. I tried to get a good variety of genres for this list of novels set in Norway, so there's bound to be something for everyone here.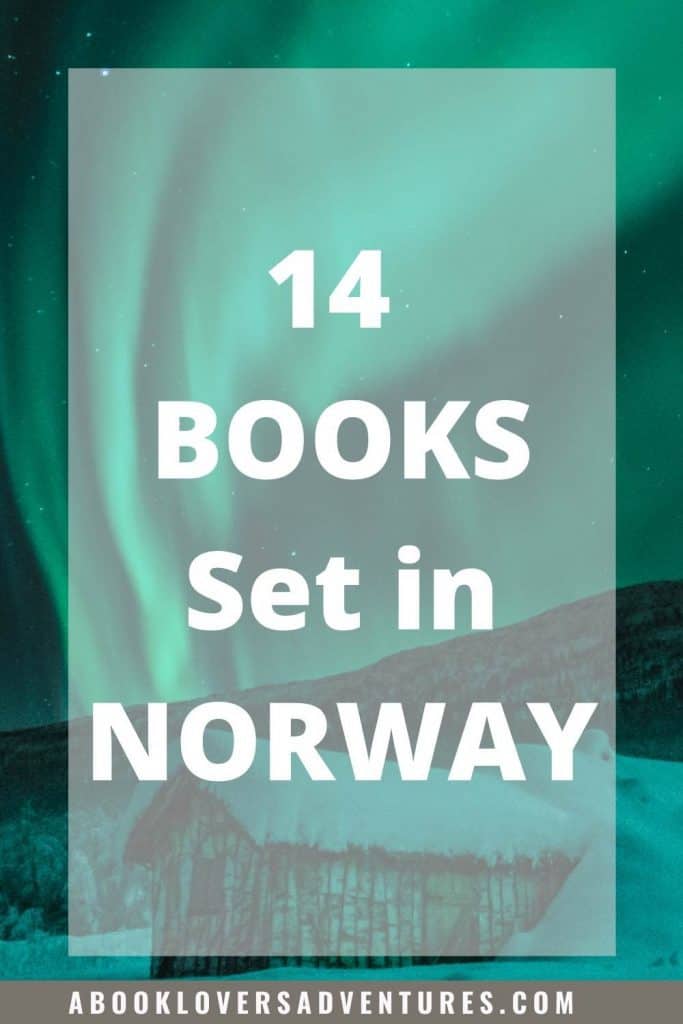 Author: Henrik Ibsen
Genre: Classic/Play
We start off our books set in Norway with A Doll's House (Norwegian: Et dukkehjem; also translated as A Doll House). A Doll's House is a three-act play in prose by Henrik Ibsen. It premiered at the Royal Theatre in Copenhagen, Denmark, on 21 December 1879, having been published earlier that month.
The play is significant for its critical attitude toward 19th-century marriage norms. It aroused great controversy at the time, as it concludes with the protagonist, Nora, leaving her husband and children because she wants to discover herself. Feminism before it was popular!
Ibsen tried to say he wasn't making a statement about women, but more about society. He certainly made a statement.
Author: Karin Fossum
Genre: Crime/Detective
Series: Inspector Sejer Mysteries
We have a few crime series on our list of novels set in Norway. In this first we meet Inspector Sejer: smart and enigmatic, tough but fair. At the foot of the imposing Kollen Mountain lies a small, idyllic village, where neighbors know neighbors and children play happily in the streets.
But when the body of a teenage girl is found by the lake at the mountaintop, the town's tranquility is shattered forever. Annie was strong, intelligent, and loved by everyone. What went so terribly wrong? Doggedly, yet subtly, Inspector Sejer uncovers layer upon layer of distrust and lies beneath the town's seemingly perfect façade.
Author: Erlend Loe
Genre: Literary Fiction
I debated about whethe or not to include this book on my list. It has received mixed reviews, with everything from funny and meaniful to drivel and a waste of time. But, in the end, I decided to let you make the call about this novel set in Norway.
Doppler has just lost his father. Despite the fact that he has a pregnant wife and two children, he decides to move into the woods. Here he starts a lonely and purposefully boring existence. He has never been so happy.
When Doppler kills a she-elk for meat, he can't feel guilty about it, but he does feel a bit guilty about the calf she left behind. When the baby elk adopts him, Doppler is tempted to knock it down as well. But the little elk is wily and escapes death, and gradually they become friends. He names the little elk Bongo—and finds her to be a very good listener.
Author: Paul Watkins
Genre: Travel Memoir
Certain geographies speak to people. We are awed by mountains, challenged by the ocean, haunted by the bleakness of deserts. The effect of landscape on human consciousness is at the heart of novelist Paul Watkins's exhilarating travel story.
Long bewitched by the stark beauty of the Scandinavian Alps, Watkins sets off among the ice-clad peaks and dark fjords of the arctic with only a tent and rucksack. On the way, he stops at rustic inns, follows the paths of other solitary travelers, navigates the punishing weather, and confronts the magisterial presence of the past among these mountains–a journey that makes for one of our finest accounts of the life and the land in the frozen north
Author: Johanna Lindsey
Genre: Historical Romance
Series: Viking Haardrad Family
If you're looking for a good steam romance, then look no further. And, yes Vikings made it on the list. This book is the first in a series of novels set in Norway of the Viking Haardrad Family.
Lovely and dauntless, abducted by invaders from across an icy sea, Lady Breena vowed vengeance swearing no Viking brute would be her master no barbarian would enslave her noble Celtic heart, but then came Garrick Haardrad, the proud and powerful son of a ruthless Viking chieftain.
Author: Tarjei Vesaas
Genre: Classic Literature
This is another novel that received rather mixed reviews. Some reviewers complained the writing was too lyrical, that the characters talked in circles, and that there was no good resolution. Others though described the story as beautiful and haunting. Set in the
The schoolchildren call it the Ice Palace: a frozen waterfall in the Norwegian fjords transformed into a fantastic structure of translucent walls, sparkling towers and secret chambers. It fascinates two young girls, lonely Unn and lively Siss, who strike up an intense friendship. When Unn decides to explore the Ice Palace alone and doesn't return, Siss must try to cope with the loss of her friend without succumbing to a frozen world of her own making.
Author: Barry Forshaw
Genre: Norse Sagas/TV Guide
I threw this non-fic book in here just because it sounds really interesting. This information-packed study examines and celebrates books, films, and TV adaptations, from Sjöwall and Wahlöö's highly influential Martin Beck series through Henning Mankell's Wallander (subject of three separate TV series) to Stieg Larsson's groundbreaking The Girl with the Dragon Tattoo; cult TV hits such as the Danish The Killing, The Bridge, and the political thriller Borgen; up to the massively successful books and films of the current king of the field, Norway's Jo Nesbø. 
It anatomizes the nigh-obsessive appeal of the subject and highlights every key book, film, and TV show. Aimed at both the beginner and the aficionado, this is a hugely informative, highly accessible guide to an essential crime genre.
8. The Norse Myths
Author: Kevin Crossley-Holland
Genre: Myths/Folktales
This is another kind of oddball addition to our list, but Norse mythology is such a fascination for so many of us. Here are thirty-two classic myths that bring the pre-Christian Scandinavian world vividly to life.
Gods, humans, and monstrous beasts engage in prodigious drinking bouts, contests of strength, greedy schemes for gold, and lusty encounters. Included are tales of Odin, the wisest and most fearsome of all the gods; Thor, the thundering powerhouse; and the exquisite mafic-wielding Freyja. Their stories bear witness to the courage, passion, and boundless spirit that were hallmarks of the Norse world.
Author: Jostein Gaarder
Genre: YA Fiction
We've got a YA novel set in Norway next on the list. If you're a fan of YA you should definitely check this one out.
'My father died eleven years ago. I was only four then. I never thought I'd hear from him again, but now we're writing a book together'
To Georg Røed, his father is no more than a shadow, a distant memory. But then one day his grandmother discovers some pages stuffed into the lining of an old red pushchair. The pages are a letter to Georg, written just before his father died, and a story, 'The Orange Girl'.
But 'The Orange Girl' is no ordinary story – it is a riddle from the past and centres around an incident in his father's youth. One day he boarded a tram and was captivated by a beautiful girl standing in the aisle, clutching a huge paper bag of luscious-looking oranges. Suddenly the tram gave a jolt and he stumbled forward, sending the oranges flying in all directions. The girl simply hopped off the tram leaving Georg's father with arms full of oranges. Now, from beyond the grave, he is asking his son to help him finally solve the puzzle of her identity.
Author: Per Petterson
Genre: Literary Fiction
Set in the easternmost region of Norway, Out Stealing Horses begins with an ending. Sixty-seven-year-old Trond has settled into a rustic cabin in an isolated area to live the rest of his life with a quiet deliberation. A meeting with his only neighbor, however, forces him to reflect on that fateful summer.
Trond's friend Jon often appeared at his doorstep with an adventure in mind for the two of them. But this morning was different. What began as a joy ride on "borrowed" horses ends with Jon falling into a strange trance of grief. Trond soon learns what befell Jon earlier that day―an incident that marks the beginning of a series of vital losses for both boys.
Author: Marie McSwigan
Genre: Children's/Historical
We don't get a lot of children's books that talk about World War 2, so I thought this would be a great addition to our list of books set in Norway.
In the bleak winter of 1940, Nazi troops parachuted into Peter Lundstrom's tiny Norwegian village and held it captive. Nobody thought the Nazis could be defeated—until Uncle Victor told Peter how the children could fool the enemy.
It was a dangerous plan. They had to slip past Nazi guards with nine million dollars in gold hidden on their sleds. It meant risking their country's treasure—and their lives. This classic story of how a group of children outwitted the Nazis and sent the treasure to America has captivated generations of readers.
Author: David Howarth
Genre: WWII History
Another World War 2 books set in Norway. This one for adults. And, it is a true story. We Die Alone recounts one of the most exciting escape stories to emerge from the challenges and miseries of World War II.
In March 1943, a team of expatriate Norwegian commandos sailed from northern England for Nazi-occupied arctic Norway to organize and supply the Norwegian resistance. But they were betrayed and the Nazis ambushed them. Only one man survived–Jan Baalsrud. This is the incredible and gripping story of his escape.
Frostbitten and snowblind, pursued by the Nazis, he dragged himself on until he reached a small arctic village. He was near death, delirious, and a virtual cripple. But the villagers, at mortal risk to themselves, were determined to save him, and–through impossible feats–they did.
Author: Ruth Ware
Genre: Psychological Thriller
While this books isn't technically set in Norway, it is set in the North Sea which encompasses some of the Norwegian coastline.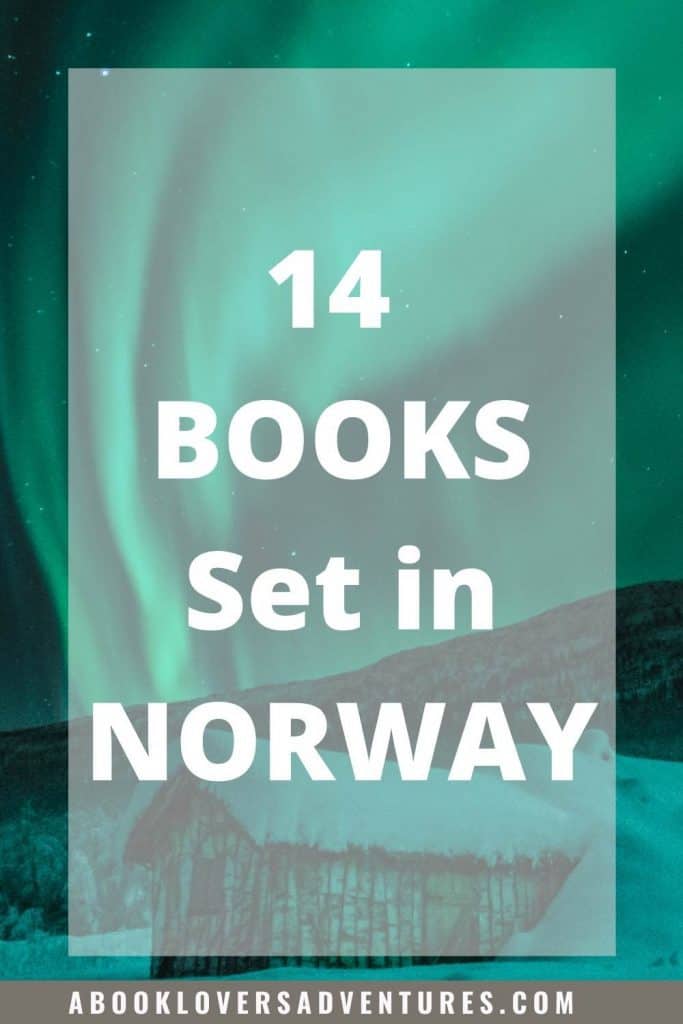 In this tightly wound, enthralling story reminiscent of Agatha Christie's works, Lo Blacklock, a journalist who writes for a travel magazine, has just been given the assignment of a lifetime: a week on a luxury cruise with only a handful of cabins.
The sky is clear, the waters calm, and the veneered, select guests jovial as the exclusive cruise ship, the Aurora, begins her voyage in the picturesque North Sea. At first, Lo's stay is nothing but pleasant: the cabins are plush, the dinner parties are sparkling, and the guests are elegant.
But as the week wears on, frigid winds whip the deck, gray skies fall, and Lo witnesses what she can only describe as a dark and terrifying nightmare: a woman being thrown overboard. The problem? All passengers remain accounted for—and so, the ship sails on as if nothing has happened, despite Lo's desperate attempts to convey that something (or someone) has gone terribly, terribly wrong…
Jo Nesbo Books
Jo Nesbo is probably the most well-known author from Norway. Nesbo has written a whole series of books set in Norway – the Harry Hole series. But there are a few other Jo Nesbo books you might enjoy, including a children's book series.
Author: Jo Nesbo
Genre: Crime/Mystery
Series: Inspector Harry Hole Series
If you only read one book set in Norway, you'll probably want to go with Jo Nesbo. Nesbo is probably one of the most prolific writers from Norway. His Harry Hole series is popular around the globe.
One night, after the first snowfall of the year, a boy named Jonas wakes up and discovers that his mother has disappeared. Only one trace of her remains: a pink scarf, his Christmas gift to her, now worn by the snowman that inexplicably appeared in their yard earlier that day.  
Inspector Harry Hole suspects a link between the missing woman and a suspicious letter he's received. The case deepens when a pattern emerges: over the past decade, eleven women have vanished—all on the day of the first snow. But this is a killer who makes his own rules . . . and he'll break his pattern just to keep the game interesting, as he draws Harry ever closer into his twisted web. With brilliantly realized characters and hair-raising suspense, international bestselling author Jo Nesbø presents his most chilling case yet—one that will test Harry Hole to the very limits of his sanity.se.
To get a complete list of Jo Nesbo books, just CLICK HERE!
Novels Set in Norway
If you'd like to open a book and get away to Norway, this list of books that take place in Norway has got one for you. Whether you like Crime Fiction, Historical Fiction, Romance, Mythology, Non-Fiction, there should be something here you'll enjoy.
If you've read some books that take place in Norway, share them in the comments. I'd love to add them to my list.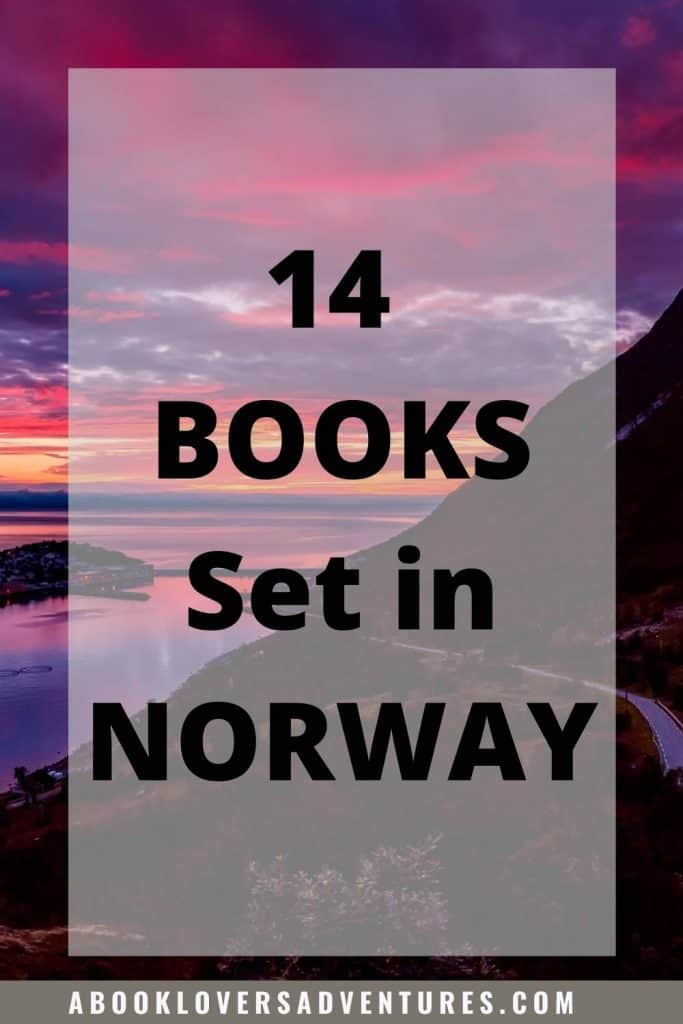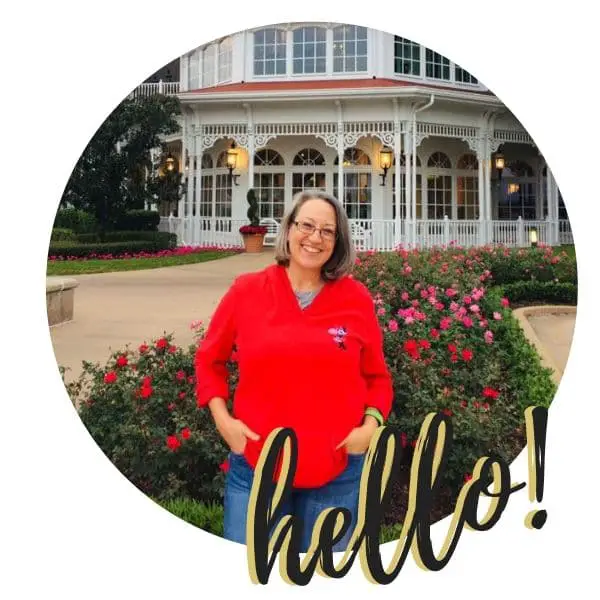 Becki is the author and founder of A Book Lover's Adventures. She has a degree in elementary education, has worked and volunteered in libraries for years, and spent several years in the travel industry. All of this has led to a love of books and travel. Becki loves to share her love by finding literary escapes to share!