7 Fantastic Books set in Savannah You'll Want to Read
If you're heading to Savannah, Georgia, I've got a great list of books set in Savannah for you to read before you go! I'm a big fan of reading books set in a city I'm heading to.
Books Set in Savannah
True Crime
It would be impossible to create a list like this about books set in Savannah and not include Midnight in the Garden of Good and Evil.
When looking for a book about Savannah, Midnight in the Garden of Good and Evil will no doubt be one of the first books that pop up. The story is scandalous and juicy and rocked the city when it came out. The story takes you all over the city, including Bonaventure Cemetary.
Paranormal Romance
All my life I've been referred to as the quintessential southern bell: blonde, stunningly beautiful, and overtly enchanting, but that was only the face I shared with the world; no one ever knew the truth behind the façade.
After returning to Savannah, I had everything I ever wanted: a new home, a handsome suitor, and the job of my dreams as an antique dealer. Little did I know that the choice to move on with my life would be the last decision I'd ever make.
Women's Fiction

Mary Kay Andrews has written a few books set in Savannah. They are southern charm and mystery wrapped up into some fun books!
Meet Weezie (aka Eloise) Foley, a feisty antiques "picker," banished by her spiteful ex-husband from the house she herself restored in Savannah's historic district, who must come to terms with a life that has suddenly changed…and not, it seems for the better.
Non-Fiction: History
If you are thinking about going on a Haunted Tour while in Savannah (and you definitely should), then this book will be a great one to read before you go! Find out why  Savannah is the most haunted city in America! This author, James Casky is a historian and tour guide and will answer all your questions and many more.
This fully revised and updated book details over forty of Savannah's most infamous ghost stories, resulting in a paranormal compilation unlike any other. Discover the truth about Savannah's haunted history as you explore spine-chilling tales about the Hostess City's shadowy "Other Side," as told by a master storyteller.
Fiction: Coming of Age
I wish I had found this book before I went to Savannah. I remember seeing this statue and hearing the tour guide's story of it, but I would have enjoyed having this story in my mind.
Imagine not knowing who you are, until you find yourself in a statue 800 miles from home.
Join intensely passionate and fiercely independent New York college student Lara Bonavito on an unforgettable journey of self-discovery in sigh-worthy Savannah, Georgia. Adopted into an abusive and impoverished home, Lara's quest to find her roots lands her in the Southern jewel's historic district. A vivid cast of characters help her unravel clues found in a cryptic letter hidden in the family bible for two decades.
Romantic Suspense
I read this book before heading to Savannah, and I found myself wishing the Irish pub was real. I did, however, find a perfectly wonderful alternative right down by the river! This was a Book Club option in January. You can read a review on it here by Sheila – one of our review team!
This book is all about family, loyalty, and obsession. And, the climactic face-off is of course at high noon!
I enjoyed this book! It gives a good feel for Savannah, but it's also a good story! There is, of course, a romance that weaves its way through the book but for me, the suspense was what hooked me in. The characters are likable if not relatable, and the mystery is intriguing enough to keep you turning the pages!
Cozy Mystery
If you enjoy a good cozy mystery then you should definitely grab this series! And while this isn't necessarily a book about Savannah, you will definitely get a good feel for the city because it will take you all over it! It's a fun, easy book set in Savannah!
Katie Lightfoot's tired of loafing around as the assistant manager of an Ohio bakery. So when her aunt Lucy and uncle Ben open a bakery in Savannah's quaint downtown district and ask Katie to join them, she enthusiastically agrees.
While working at the Honeybee Bakery—named after Lucy's cat—Katie notices that her aunt is adding mysterious herbs to her recipes. Turns out these herbal enhancements aren't just tasty—Aunt Lucy is a witch and her recipes are actually spells!
Read Before you Visit
As I mentioned earlier, I'm a big fan of reading books about an area before we go visit. I like to get a feel for the city, even in fictional books! So, whether you're a fan of fiction or non-fiction, romance or mystery, my list of books set in Savannah should have something for you! If you have any books set in Savannah that you know and love, let me know. I'd love to add them to my list!
Other Articles You Might Enjoy
Books set in Orlando to Read Before you Visit
Walking Tour of Savannah – 8 Bookish Stops you'll love
Book Review – Brownies and Broomsticks by Bailey Cates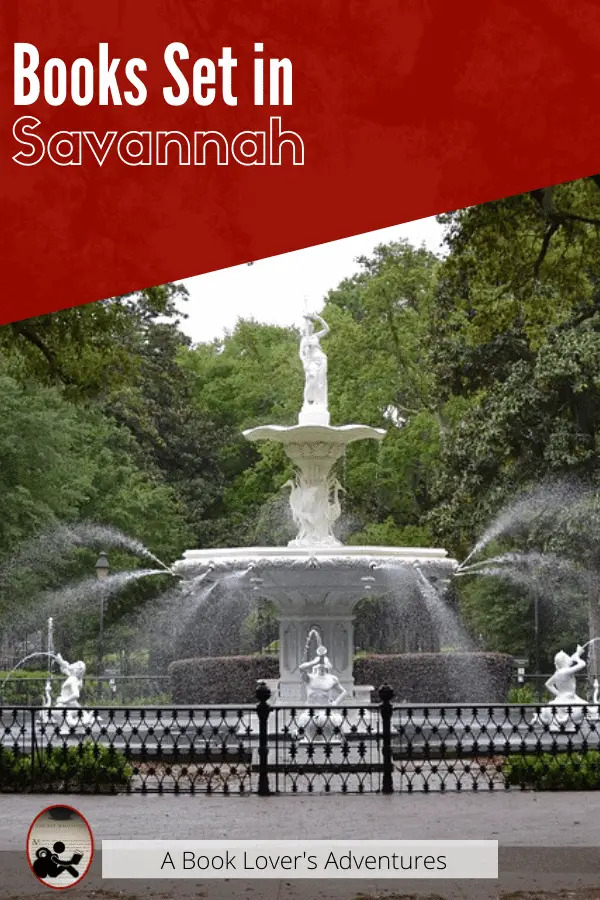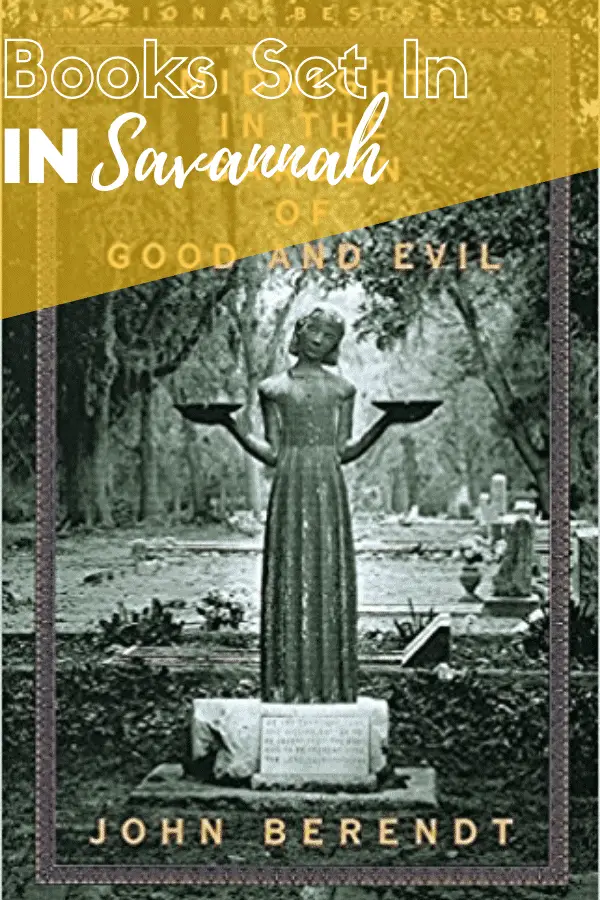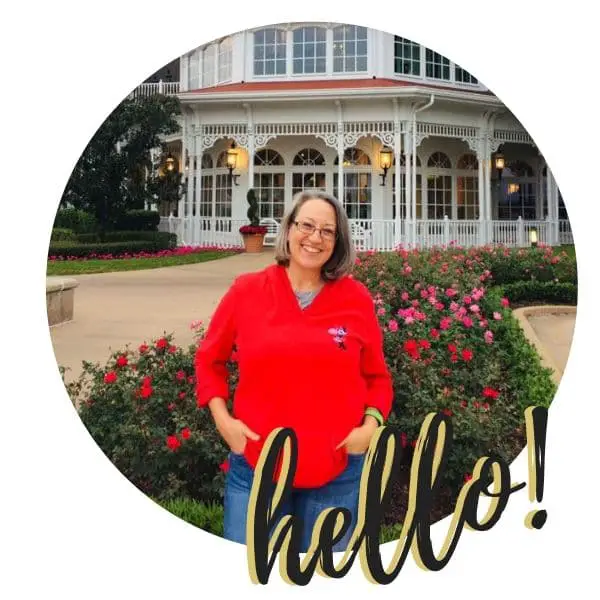 Becki is the author and founder of A Book Lover's Adventures. She has a degree in elementary education, has worked and volunteered in libraries for years, and spent several years in the travel industry. All of this has led to a love of books and travel. Becki loves to share her love by finding literary escapes to share!