Beautiful London ~ The Good, The Bad and The Unexpected
London is a great destination to visit!  There are so many iconic places to visit.  So, my goal here is to offer a few places you might not have thought of, and to give you a few tips to enjoy your trip!  When we travel, we usually don't hit the "big ticket" places.  We tend to go off the normal path at times.  But, in beautiful London it's hard to go too wrong!  Just do your research and figure out what works for you and your family.
The Good
Being a family of Bibliophiles, this seemed like a natural stop for us!  This library holds a copy of everything published in Britain!!  Wow!!  Think about that for a minute.  Everything published in Britain!
Now, having said that, there is a LOT to see here!  Keep that in mind when planning your trip to the British Library.  You may want to do a little research ahead of time to know what you actually want to see.  We saw Jane Austen's desk and several of her manuscripts, songs (some on napkins) written by the Beatles, early Bibles, and so much more!
While we were there, the Magna Carta was on display, so we went through that display, too.  It was fascinating seeing the precursor to our Declaration of Independence.  Unfortunately, you aren't allowed to photograph anything, so you'll just have to go and see it all yourself 🙂
Travel Tip:  If you're with young kids, parts of this will probably be pretty boring for them.  It's a lot of looking and not a lot of doing.  So, plan your time accordingly, and make sure you have something active either before or after this visit!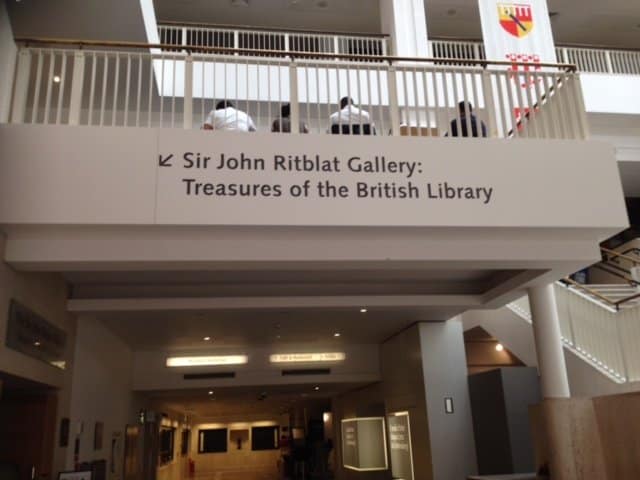 This was one of our favorite spots in historic, beautiful London!  There is a LOT to see here, so do a little planning ahead of time.  But, it is well worth your time to visit!
Make sure you visit the Bloody Tower, the Crown Jewels and see the Ravens!
Travel Tip:  This is a very family friendly stop!  You will definitely want this on your vacation destination list.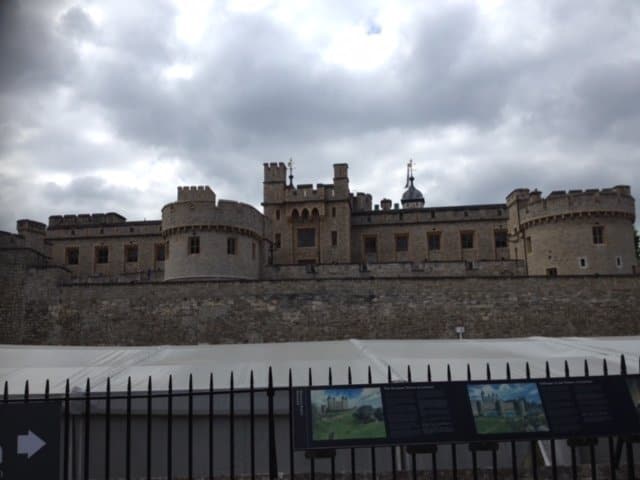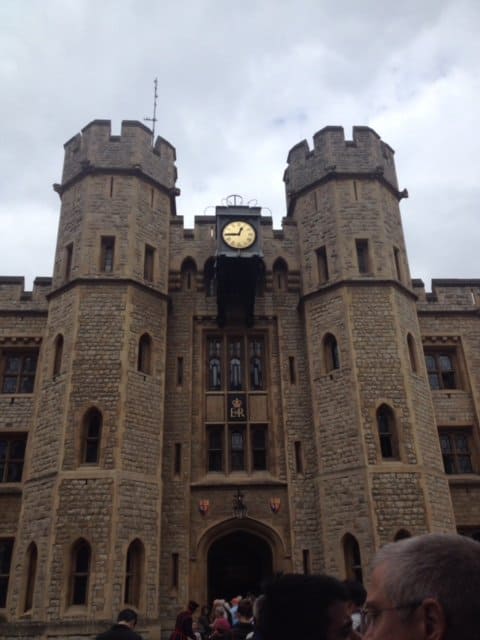 The Bad
Ok, so this one really isn't bad.  But, if you want to feel like a tourist, I guess this is it!  This is certainly one of the most sought after tourist stops in London, and one of the most recognizable landmarks in England (if not the world).
Buckingham Palace was built in the early 1700s for the first Duke of Buckingham.  In the 1800's it was expanded into a Palace by George IV.  And, this is, of course, The Queen's residence!
Instead of just walking by, as we did, I recommend doing the tour.  The State Rooms are open to the public during the summertime.  We did not get to go in and see the staterooms, although I would enjoy that on our next visit!
Personally, this was my least favorite place we visited.  It was way too crowded, and you could barely see anything.  I think our timing was off.  In all the guide books it says to go during the changing of the guards, but for me, I'd rather have avoided that part!  We got there during the changing of the guards, purely by happenstance, and so we weren't allowed to stand and watch.  We had to keep moving, which made it somewhat of a wasted trip.  But, we got to see the Palace, kind of!
Travel Tip:  Go on the tour!  I think that's where we went wrong.  And, if you want to watch the changing of the guards, don't worry about being up close.  They won't let you stay there, so find a comfortable spot back a ways that you can see from, but won't have to "keep moving."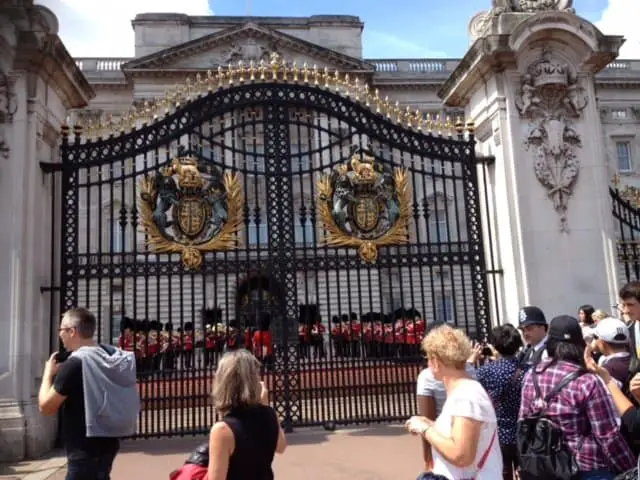 So again, this one really isn't bad…it's just different and might take some planning.  Trafalgar Square is just that, a square.  It's a place where people can congregate, but otherwise, it really isn't a "destination."
With its deep historical background, Trafalgar Square is a spot that is worth visiting.  We visited it because my daughter had played a piece of music in her high school band called Trafalgar Square, so she was interested and wanted to see it.
The National Gallery is on the north side of the square, so plan a visit there while you are in this neighborhood.  Also, the Savoy Hotel is right here too.
Travel Tip:  If you have kids, they will enjoy running around here!  The huge lions are very impressive, and they will enjoy them.  Also, they sell ice cream in the square, so it's an easy stopping point before your next museum!  Make sure you have some wipes with you 🙂  And, there are tube stops right here, so if you're headed back to your hotel, it's easy!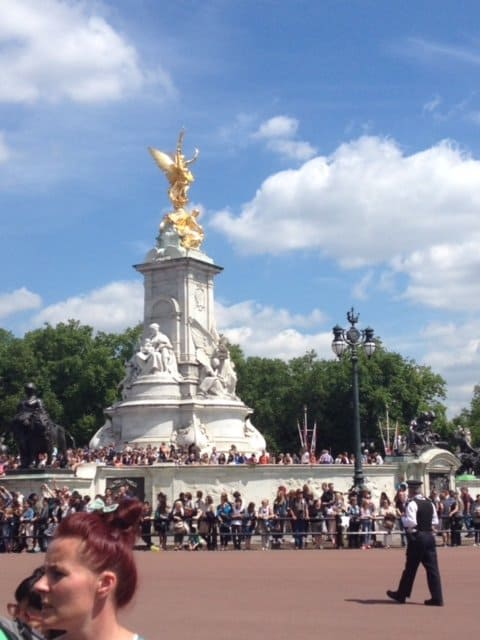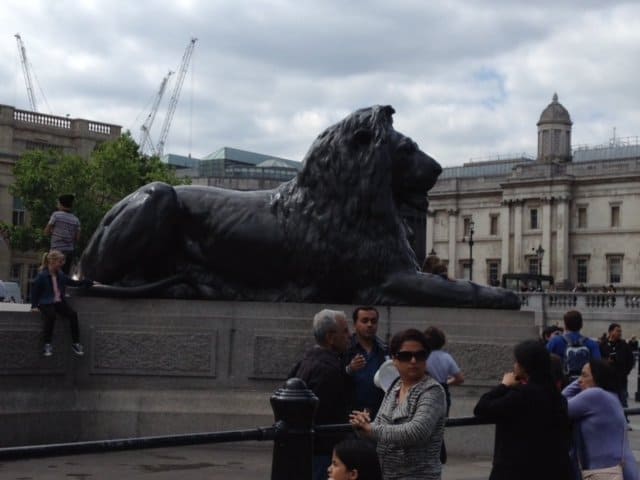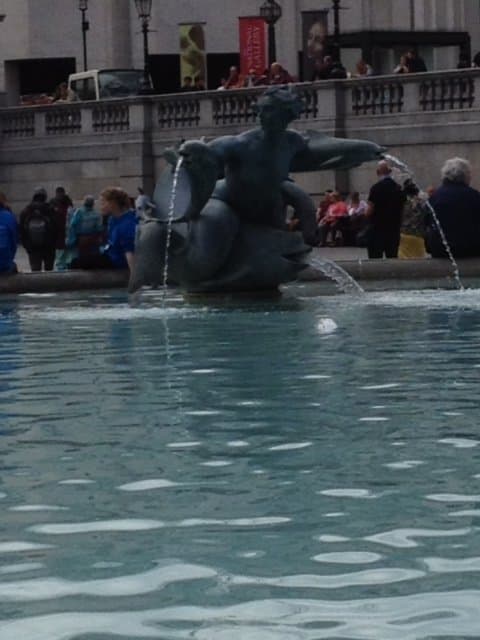 The Unexpected
The Savoy was London's first Luxury Hotel!  It opened in 1889 and then re-opened in 2010 after a huge restoration.  Sitting on the North bank of the Thames River, it is close to many popular destinations.
This hotel has housed many famous folks over the years.  Some of its visitors include Claude Monet, Charlie Chaplin, Elizabeth Taylor, Coco Chanel, Fred Astaire, and many more!
You may recognize this hotel from the movies Notting Hill, The French Lieutenant's Woman, and Entrapment.
Travel Tip:  The hotel is in the Trafalgar Square area, so when visiting there, plan on having tea at the Savoy.   It's fancy, so be prepared for fancy (and expensive!).   It'll be a fantastic experience though!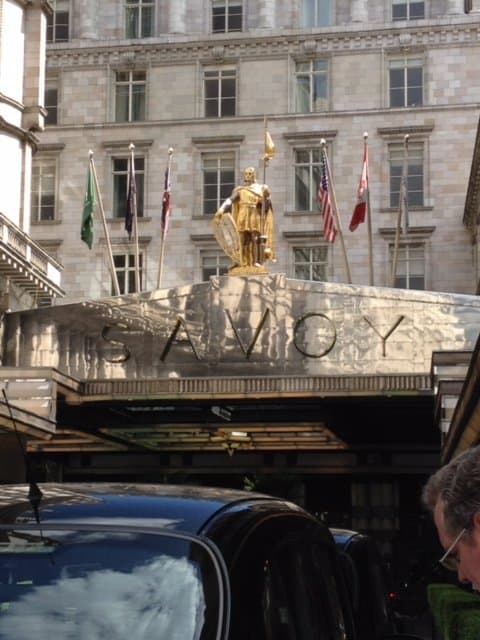 Twinings Tea
While a tea shop may not be a normal part of everyone's vacation, it became part of ours!  My son really wanted to go here, because he really likes their tea.  So, we made our way there and really enjoyed looking around.  They do have fantastic tea….so bring a little home if you want!
Travel Tip:  They also have a small tea room in the back of the shop.  So, you can plan a little downtime here after a long day of walking around London!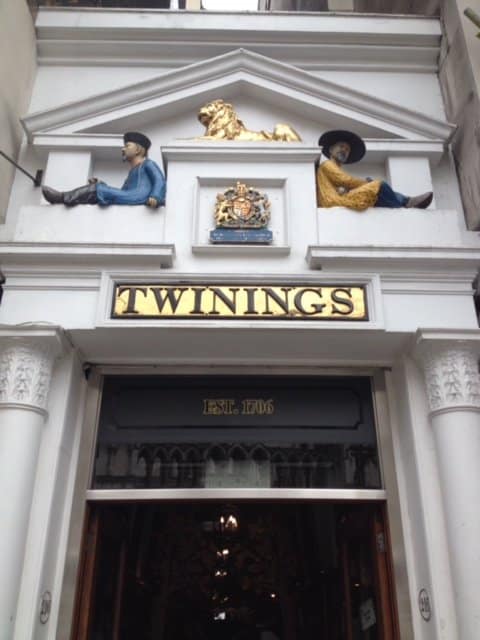 Built in 1894, the Tower Bridge is a neo-gothic wonder!  This is another popular site in London.  But, did you know you can tour the bridge?!  You can go up to the high walkways and have a fantastic view of the area and see just how beautiful London really is. And, you get to go to the massive engine room and see the technology that went into this famous bridge!  They even have Yoga on the Walkway!  Might be interesting to check out!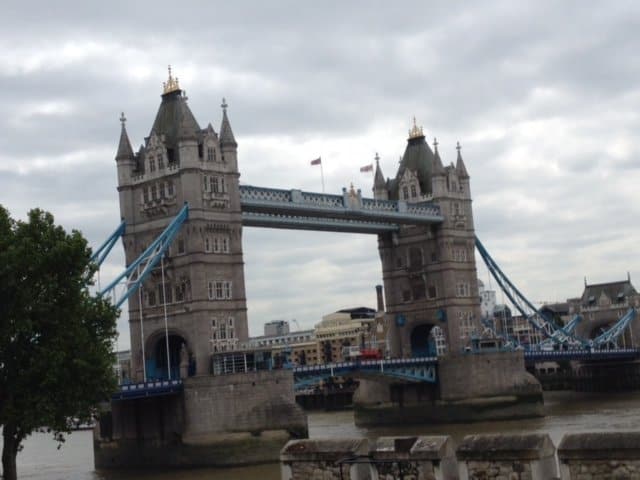 This stop is out in Greenwich.  But, it's a really interesting stop!  There are many beautiful London spots, and Greenwich Park one of them!  It is a lovely park filled with lots of grass, flowers, benches, and people.  It's a really wonderful place to visit.  We walked through this park everyday on our way to catch the tube.  There were always folks out walking their dogs, exercising, and just enjoying the space!
The Royal Observatory is on a hill in Greenwich Park.  It is home to the Greenwich Meridian (the Prime Meridian) and Greenwich Mean Time.  They have a very interesting tour and museum to visit.
Travel Tip:  Plan to spend a good chunk of time here.  Bring some snacks and maybe a frisbee and just enjoy the day!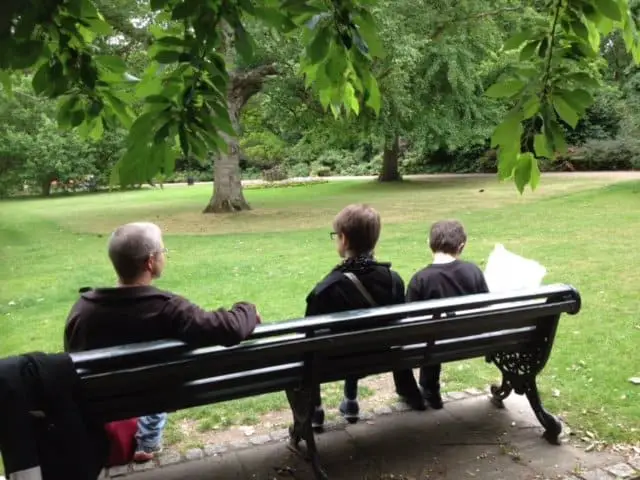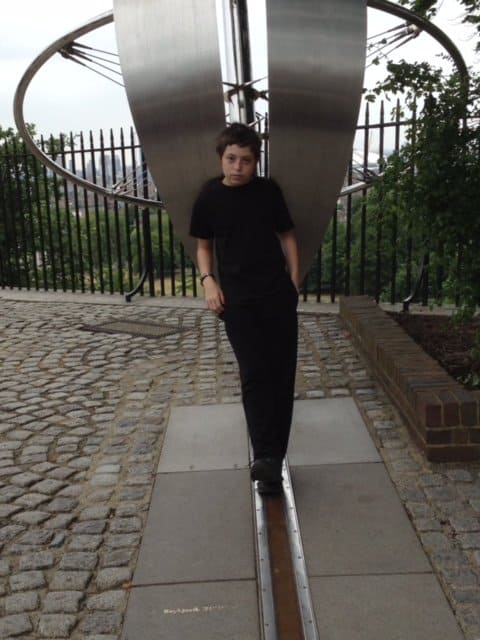 Wrap Up
London is a great city to visit!  It is certainly interesting, historic and beautiful London! Unless you are able to spend a long time there, you won't be able to see everything you want to see.  At least, that's how it was for us!  We each chose our "number one place" we wanted to see in London and I made sure that happened.  There were some extras that we got to see along the way also, but we definitely didn't see even close to all we wanted to.
Choose places that are important to you and your family!  Then, plan the rest of your trip around those few places.  It'll make it a bit less hectic and you will get to see the few things that are really important to you.
Remember to plan downtime.  Schedule fun time in a park to just hang out and let your kids run around.  They'll need it and you'll appreciate it!  And remember, your making memories with your family ~ make them good ones while in beautiful London!
Remember, sharing is caring!  Please share with your friends on Social Media!
Other Articles You Might Enjoy
5 Tips For Traveling with Teens
Travel Intentionally ~ Where Do You Want to Go
5 Reasons You'll Want to Visit Unique Greenwich England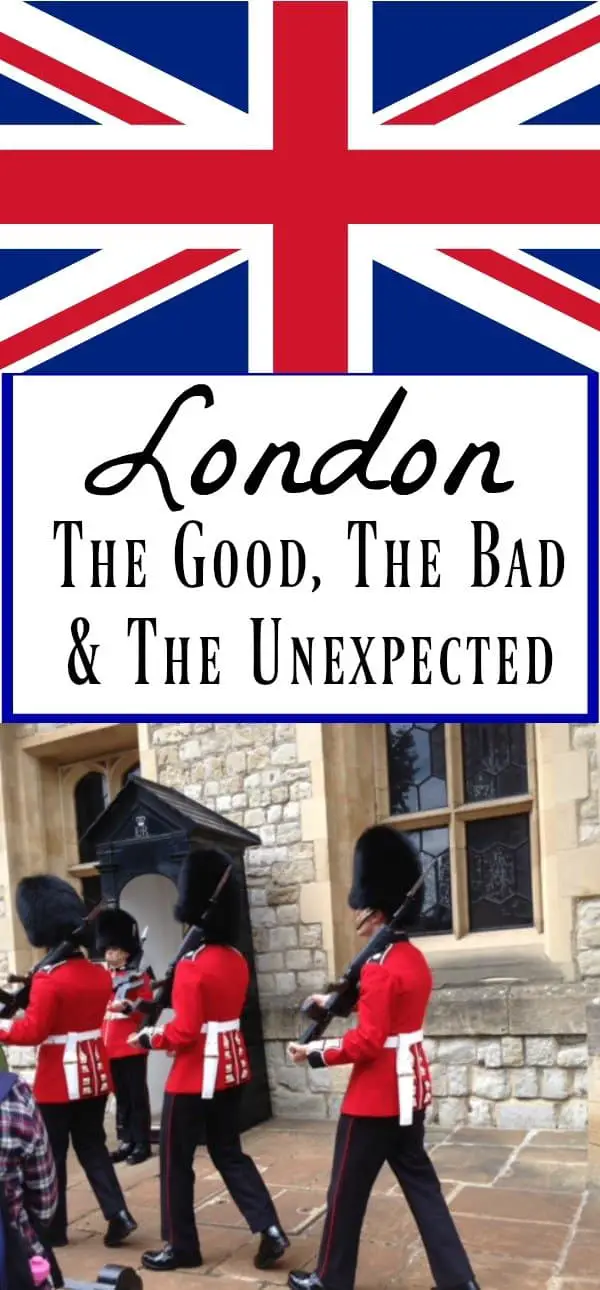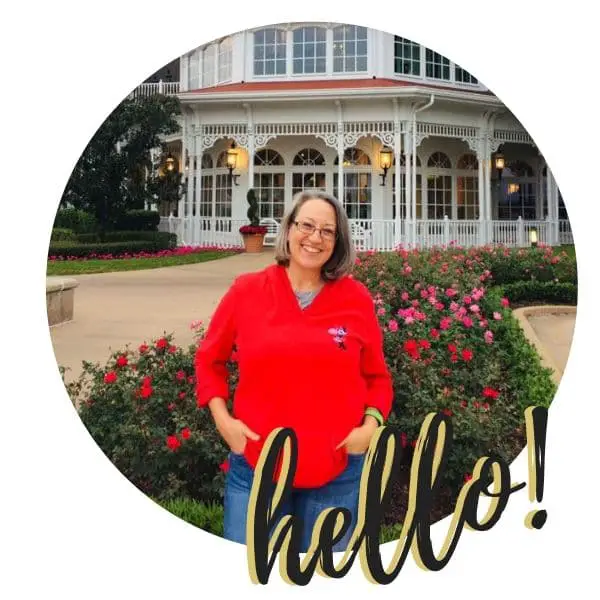 Becki is the author and founder of A Book Lover's Adventures. She has a degree in elementary education, has worked and volunteered in libraries for years, and spent several years in the travel industry. All of this has led to a love of books and travel. Becki loves to share her love by finding literary escapes to share!