26 Books set in another country you'll absolutely want to read
I don't know about you, but I love reading books set in another country and books about different cultures. I typically read books set in a destination before I travel there. It always gives me a sense of knowing before I go when I do that. I feel like I've walked the streets already and have a sense of the area ahead of time.
I started my Literary Escape Book Club for just that reason! Come join us as we travel the world one book at a time.
Books set in Another Country
Today I'm part of the Winter Bookish Blog Hop, and my question of the day is:  What is a book you've read set in a different country?
Here are a few of my favorite books set in different countries:
Destination: France
Summary
Monsieur Perdu calls himself a literary apothecary. From his floating bookstore in a barge on the Seine, he prescribes novels for the hardships of life. Using his intuitive feel for the exact book a reader needs, Perdu mends broken hearts and souls. The only person he can't seem to heal through literature is himself; he's still haunted by heartbreak after his great love disappeared. She left him with only a letter, which he has never opened.
After Perdu is finally tempted to read the letter, he hauls anchor and departs on a mission to the south of France, hoping to make peace with his loss and discover the end of the story. Joined by a bestselling but blocked author and a lovelorn Italian chef, Perdu travels along the country's rivers, dispensing his wisdom and his books, showing that the literary world can take the human soul on a journey to heal itself.
My thoughts
If you fancy a trip to Paris or down the Seine, you'll enjoy this book! You'll take a scenic tour of France with Monsieur Perdu on his floating bookstore barge. This book was completely different than I expected. I actually almost stopped reading it, but I'm really glad I didn't.
A gentle story of love and healing. You can find other books set in France here
Destination: Timbuktu
Summary
In the 1980s, a young adventurer and collector for a government library, Abdel Kader Haidara, journeyed across the Sahara Desert and along the Niger River, tracking down and salvaging tens of thousands of ancient Islamic and secular manuscripts that were crumbling in the trunks of desert shepherds. His goal: to preserve this crucial part of the world's patrimony in a gorgeous library. But then Al Qaeda showed up at the door.
My Thoughts
This book wound up being completely different than expected, but I really enjoyed it. It is a history lesson in NW Africa, specifically Mali. Hammer talks about the history of the precious documents that Haidara was saving. How the myth of the uneducated African is just that, a myth. Centuries-old manuscripts that talk about medicine, astronomy, politics, legal matters and much more are proof of a proud, educated history in Mali and the Western Africa region.
Destination: Canada
Summary
When 38 jetliners bound for the United States were forced to land at Gander International Airport in Canada by the closing of U.S. airspace on September 11, the population of this small town on Newfoundland Island swelled from 10,300 to nearly 17,000. The citizens of Gander met the stranded passengers with an overwhelming display of friendship and goodwill.
As the passengers stepped from the airplanes, exhausted, hungry and distraught after being held on board for nearly 24 hours while security checked all of the baggage, they were greeted with a feast prepared by the townspeople. Local bus drivers who had been on strike came off the picket lines to transport the passengers to the various shelters set up in local schools and churches. Linens and toiletries were bought and donated. A middle school provided showers, as well as access to computers, email, and televisions, allowing the passengers to stay in touch with family and follow the news.
Over the course of those four days, many of the passengers developed friendships with Gander residents that they expect to last a lifetime. As a show of thanks, scholarship funds for the children of Gander have been formed and donations have been made to provide new computers for the schools. This book recounts the inspiring story of the residents of Gander, Canada, whose acts of kindness have touched the lives of thousands of people and been an example of humanity and goodwill.
My Thoughts
This book is probably one of my all-time favorite books set in another country! It shares the story of September 11th but from a different angle. When we think of 9-11, we typically remember the worst of humanity. The lives lost and in one day our world wasn't the same.
This book shows the other side of that story. It will renew your belief in humanity and shows the best of humankind. Generosity, kindness to strangers, and friendship! You can read my full review here.
More Books set in Another Country
I reached out to fellow book bloggers and here are their favorite books set in different countries and books about different cultures.
Destination: Spain
Summary
Spring, 1950. Alexandra de Falla, a half-English, half-Spanish young writer abandons her privileged but suffocating life in London and travels to Spain to be reunited with her long-estranged family.
Instead of providing the sense of belonging she yearns for, the de Fallas are driven by seething emotions, and in the grip of the wild customs and traditions of Andalucía, all of which are alien to Alexandra.
Indiscretion is an amazing and great book set in the gorgeous and beautiful country of Spain. I just loved the vivid details of Spain and the description of the food of Spain in Indiscretion. 
Destination: France
Summary
Anna can't wait for her senior year in Atlanta, where she has a good job, a loyal best friend, and a crush on the verge of becoming more. So she's not too thrilled when her father unexpectedly ships her off to boarding school in Paris – until she meets Etienne St. Clair, the perfect boy. The only problem? He's taken, and Anna might be, too, if anything comes of her crush back home. Will a year of romantic near-misses end in the French kiss Anna awaits?
Anna and the French Kiss by Stephanie Perkins is one of my all-time favorite books set in a different country. It's one of the few hyped books I've reviewed on my blog and I loved how the characters connected. It wasn't so much about the romance as it was about the journey to the romance. This is a book that has rekindled my desire to visit Paris someday.
Destination: Greece
Summary
Set on the Greek island of Cephallonia during World War II, this is the story of a beautiful young woman and her two suitors: a gentle fisherman turned ruthless guerrilla and the charming mandolin-playing head of the Italian garrison on the island.
I enjoyed Captain Corelli's Mandolin by Louis de Bernieres much more than I expected. I didn't know anything about the book when I started and only picked it up as part of a reading challenge. It's set on the Greek island of Cephalonia during WWII when Italian and German troops occupied the island.

I love historical fiction, particularly when it's a part of history I didn't know much about. On top of that, the Greek setting, romance story and gentle comedy all made this an enjoyable and easy read that has stuck with me years after I read it. 
Destination: Ireland
Singing My Him Song by Malachy McCourt
Summary
Malachy McCourt, bestselling author of A Monk Swimming, shares the extraordinary story of how he went from living the headlong and heedless life of a world-class drunk to becoming a sober, loving father and grandfather, still happily married after thirty-five years.
I'm originally from the UK but live in Italy, so I'm going to pick Singing My Him Song by Malachy McCourt..

I purchased a copy of this book after having read, and loved, Angela's Ashes and 'Tis by Frank McCourt. I was curious to see what his brother's work would be like. The family definitely has a talent for writing raw, touching books.

Malachy McCourt grew up in Limerick and then went on to live in New York.

Bawdy and funny, naked and moving, told in the same inimitable voice that left readers all over the world wondering what happened next in A Monk Swimming, Singing My Him Song is "told with the frankness and honesty for which McCourt has become renowned" (New York Daily News).
Destination: Europe
I've read many books set in different countries! I enjoy reading books about different cultures.
The Broken Empire and The Red Queen's War by Mark Lawrence are two trilogies set in a post-apocalyptic Europe. A cataclysm known as "The Day of A Thousand Suns" has left the world's geography looking quite a bit different from how it looks today–but when they talk about "Roma" and "Brit" and "Scotia"–the references aren't hard to miss, and the map at the front makes it very obvious, so there is that!
Besides, I have read a whole lot of books set in and around various places in England, like The Invisible Library by Genevieve Cogman,
The Ruby Red Trilogy by Kerstin Gier, and a favorite of many Artemis Fowl by Eoin Colfer.
Two of my favorite WW2 books were both set in Europe, in and around Germany: The Book Thief by Markus Zusak;
and Code Name Verity, Rose Under Fire, and The Pearl Thief by Elizabeth Wein.
Destination: England
I believe the majority of the books that I read are based in the UK, mostly London, or surrounding areas. For starters, there is the Lark Lane series by Pam Howes.
They are:
The Factory Girls of Lark Lane,
The Shop Girls of Lark Lane,
The Nurses of Lark Lane
The Midwives of Lark Lane.
Although they are historical fiction beginning during the period of World War II – are done very well – and they are not as tragic as several of the Auschwitz stories I have read recently. 
The Auschwitz stories are – and are based in Germany:
The Child of Auschwitz by Lily Graham, Auschwitz Syndrome by Elle Midwood, Cilka's Journey by Heather Morris, which is the sequel to The Tattooist of Auschwitz. 
Every single one of these books is heartbreaking and tragic. Yet, each and every story offered hope. These authors did extensive research and strove to make facts as real as possible when writing these books.
The last couple of books I will mention now is the Beth Adams series by Helen Phifer. The books in the series so far are The Girl in the Grave and The Girls in the Lake.
Beth Adams is a forensic pathologist and it is kind of cool to have someone like that in a book. She works with the police, and both books are very good.
Books Set in Different Countries
There are so many wonderful books set in different countries all around the world! Whether you enjoy reading about a bookshop in Paris, historical fiction set in wartime Germany, or even dancing in Spain, you'll find a book to suit your needs! Books about different cultures are what makes lives richer!
And, if you'd like find more books set in another country, you might want to grab my Read Around the World Challenge.
Other Articles You Might Enjoy
Books Set in Iceland | Tempting Reads You'll Love
Books set in Italy | When you really want to travel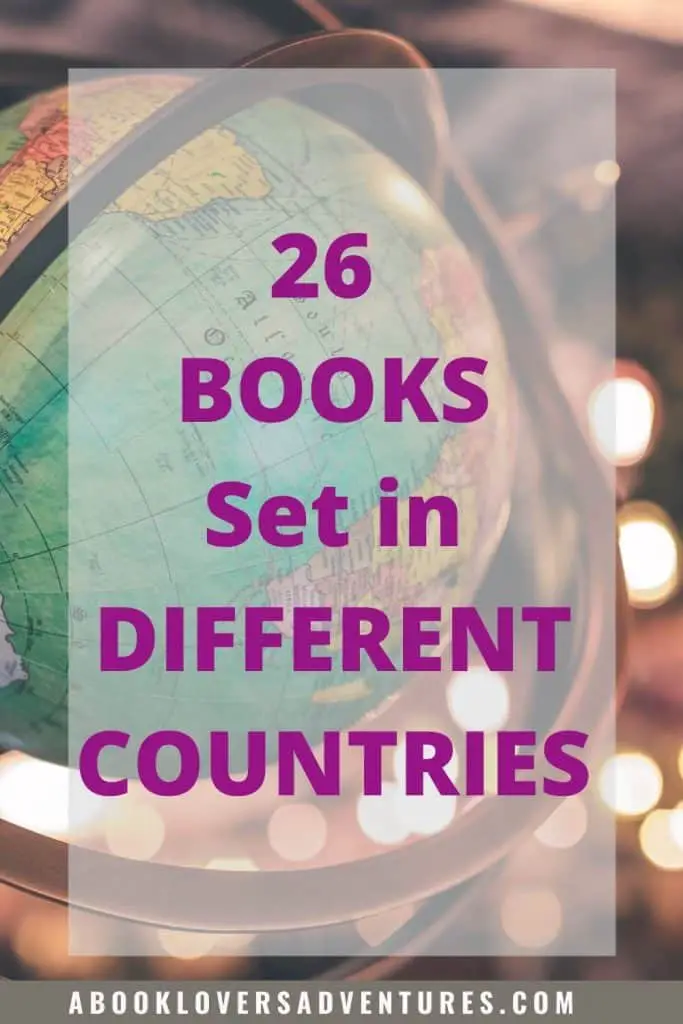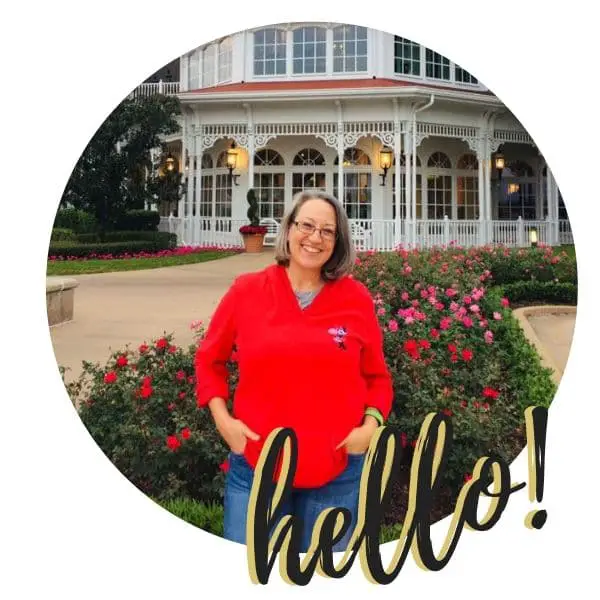 Becki is the author and founder of A Book Lover's Adventures. She has a degree in elementary education, has worked and volunteered in libraries for years, and spent several years in the travel industry. All of this has led to a love of books and travel. Becki loves to share her love by finding literary escapes to share!