Ultimate Reading Challenge | Around the World in 18 books
I love starting a new year with a new reading challenge! How about you? Are you ready for a fantastic reading challenge for 2020? I am going to be reading the world in 2020 and would love to have you join me for my Read Around the World Challenge!
Update for 2021: Here's the link to the Read Around the World Challenge 2021
Read Around the World Challenge 2020
As I thought about reading around the world, I knew that I wanted to hit each of the seven continents.
I also wanted a mix of new and older books, and popular and unknow (maybe just to me??).
So, here is my list, in alphabetical order. If you would like to read the books with a community of book lovers, I have a Facebook group that will be reading around the world together.
The titles with an * will be part of my monthly choices over in my Facebook Group!
Afghanistan
As we read around the world, we'll visit Afghanistan in The Kite Runner.
This is the heartbreaking story of an unlikely friendship between a wealthy boy and the son of his father's servant, caught in the tragic sweep of history. The Kite Runner transports readers to Afghanistan at a tense and crucial moment of change and destruction.
A powerful story of friendship, but it is also about the power of reading, the price of betrayal, and the possibility of redemption; and an exploration of the power of fathers over sons—their love, their sacrifices, their lies.
Algeria
Meursault attends his mother's funeral. A few days later, he kills an Arab man in French Algiers, who was involved in a conflict with a friend.
Meursault is tried and sentenced to death. The story is divided into two parts, presenting Meursault's first-person narrative view before and after the murder, respectively.
Antarctica
I am excited our read around the world will take us to Antarctica in the book Endurance! What a fascinating story!
In August 1914, polar explorer Ernest Shackleton boarded the Endurance and set sail for Antarctica, where he planned to cross the last uncharted continent on foot.
But, in January 1915, after battling its way through a thousand miles of pack ice and only a day's sail short of its destination, the Endurance became locked in an island of ice. Thus began the legendary ordeal of Shackleton and his crew of twenty-seven men.
When their ship was finally crushed between two ice floes, they attempted a near-impossible journey over 850 miles of the South Atlantic's heaviest seas to the closest outpost of civilization.
Australia
The Thorn Birds begins in the early part of the twentieth century, when Paddy Cleary moves his wife, Fiona, and their seven children to Drogheda, the vast Australian sheep station owned by his autocratic and childless older sister; and it ends more than half a century later, when the only survivor of the third generation, the brilliant actress Justine O'Neill, sets a course of life and love halfway around the world from her roots.
The central figures in this enthralling story are the indomitable Meggie, the only Cleary daughter, and the one man she truly loves, the stunningly handsome and ambitious priest Ralph de Bricassart.
Ralph's course moves him a long way indeed, from a remote Outback parish to the halls of the Vatican; and Meggie's except for a brief and miserable marriage elsewhere, is fixed to the Drogheda that is part of her bones – but distance does not dim their feelings though, it shapes their lives.
Azerbaijan
As we continue to read around the world, we'll stop in the Euro-Asian country of Azerbaijan in the novel Ali and Nino.
The sweeping tale of love challenged by war, Ali& Nino portrays, against a glamorously exotic backdrop, the enduring love between childhood friends divided by separate cultures.
Ali and Nino grow up together in carefree innocence in Baku, on the Caspian Sea. Here, where East and West collide, they are inevitably drawn into the events of World War I and the Russian Revolution.
Torn apart by the turmoil of the divided society around them, Ali joins the defense of Azerbaijan from the onslaught of the Red Army and Nino flees to the safety of Paris with their child, unsure whether they will ever see each other again.
This is an unforgettable story of blood feud, adventure, and personal heroism―and a love that endures the upheaval of cultures.
Bosnia and Herzegovina
In a city under siege, four people whose lives have been upended are ultimately reminded of what it is to be human.
From his window, a musician sees twenty-two of his friends and neighbors waiting in a breadline. Then, in a flash, they are killed by a mortar attack. In an act of defiance, the man picks up his cello and decides to play at the site of the shelling for twenty-two days, honoring their memory.
Elsewhere, a young man leaves home to collect drinking water for his family and, in the face of danger, must weigh the value of generosity against selfish survivalism.
A third man, older, sets off in search of bread and distraction and instead runs into a long-ago friend who reminds him of the city he thought he had lost, and the man he once was.
As both men are drawn into the orbit of cello music, a fourth character—a young woman, a sniper—holds the fate of the cellist in her hands. As she protects him with her life, her own army prepares to challenge the kind of person she has become.
Brazil
During our read around the world, we'll stop in South America and visit the country Brazil in the book State of Wonder.
Award-winning, New York Times bestselling author Ann Patchett returns with a provocative and assured novel of morality and miracles, science and sacrifice set in the Amazon rainforest.
Patchett delivers an enthrallingly innovative tale of aspiration, exploration, and attachment in State of Wonder—a gripping adventure story and a profound look at the difficult choices we make in the name of discovery and love.
Canada
This is one of my favorite books of all time! It tells the story of September 11, 2001, from a completely different perspective. This is the story of human kindness and love shining through in the worst of times. I was excited to include this book in my Read Around the World Challenge!
When 38 jetliners bound for the United States were forced to land at Gander International Airport in Canada by the closing of U.S. airspace on September 11, the population of this small town on Newfoundland Island swelled from 10,300 to nearly 17,000. The citizens of Gander met the stranded passengers with an overwhelming display of friendship and goodwill.
Over the course of those four days, many of the passengers developed friendships with Gander residents that they expect to last a lifetime. As a show of thanks, scholarship funds for the children of Gander have been formed and donations have been made to provide new computers for the schools.
Croatia
Aspiring to teach English to the children of Hungarian statespeople, Sara Foster leaves America only to find herself working in a refugee camp, where she meets a celebrated young composer whom she works to exonerate from an accusation of his brother's death.
Denmark
As the German troops begin their campaign to "relocate" all the Jews of Denmark, Annemarie Johansen's family takes in Annemarie's best friend, Ellen Rosen, and conceals her as part of the family.
Through the eyes of ten-year-old Annemarie, we watch as the Danish Resistance smuggles almost the entire Jewish population of Denmark, nearly seven thousand people, across the sea to Sweden.
The heroism of an entire nation reminds us that there was pride and human decency in the world even during a time of terror and war.
Germany
We have a few different wartime stories in our Read Around the World Challenge. I am looking forward to reading The Book Thief.
It is 1939. Nazi Germany. The country is holding its breath. Death has never been busier and will become busier still.
Liesel Meminger is a foster girl living outside of Munich, who scratches out a meager existence for herself by stealing when she encounters something she can't resist–books.
With the help of her accordion-playing foster father, she learns to read and shares her stolen books with her neighbors during bombing raids as well as with the Jewish man hidden in her basement. 
Iceland
We visited Iceland a few years ago in our travels, but I am excited to read a book set in Iceland by an Icelandic author.
At a university in Reykjavik, the body of a young German student is discovered, his eyes cut out and strange symbols carved into his chest. Police waste no time in making an arrest, but the victim's family isn't convinced that the right man is in custody.
They ask Thóra Gudmundsdóttir, an attorney and single mother of two, to investigate. It isn't long before Thóra and her associate, Matthew Reich, uncover the deceased student's obsession with Iceland's grisly history of torture, execution, and witch hunts.
But there are very contemporary horrors hidden in the long, cold shadow of dark traditions. And for two suddenly endangered investigators, nothing is quite what it seems . . . and no one can be trusted
Japan
Nitta Sayuri tells the story of her life as a geisha. It begins in a poor fishing village in 1929, when, as a nine-year-old girl with unusual blue-gray eyes, she is taken from her home and sold into slavery to a renowned geisha house.
We witness her transformation as she learns the rigorous arts of the geisha: dance and music; wearing kimono, elaborate makeup, and hair; pouring sake to reveal just a touch of inner wrist; competing with a jealous rival for men's solicitude and the money that goes with it.
Mexico
This classic love story takes place on the De la Garza ranch, as the tyrannical owner, Mama Elena, chops onions at the kitchen table in her final days of pregnancy. While still in her mother's womb, her daughter-to-be weeps so violently she causes an early labor, and little Tita slips out amid the spices and fixings for noodle soup.
This early encounter with food soon becomes a way of life, and Tita grows up to be a master chef, using cooking to express herself and sharing recipes with readers along the way.
Monaco
Oddly, I have never read James Patterson?! So, I was happy to see one of his books crop us for us as we read around the world!
No husbands allowed.
Only minutes after Abbie Elliot and her three best friends step off of a private helicopter, they enter the most luxurious, sumptuous, sensually pampering hotel they have ever been to. Their lavish presidential suite overlooks Monte Carlo, and they surrender: to the sun and pool, to the sashimi and sake, to the Bruno Paillard champagne.
For four days they're free to live someone else's life. As the weekend moves into pulsating discos, high-stakes casinos, and beyond, Abbie is transported to the greatest pleasure and release she has ever known.
What happened last night?
In the morning's harsh light, Abbie awakens on a yacht, surrounded by police. Something awful has happened – something impossible, unthinkable. Abbie, Winnie, Serena, and Bryah are arrested and accused of the foulest crime imaginable. And now the vacation of a lifetime becomes the fight of a lifetime – for survival. 
Norway
My friend Nicole from Tailoring the Good Life lives in Norway and recommended Jo Nesbo for our stop in her country.
It is 1944: Daniel, a soldier, legendary among the Norwegians fighting the advance of Bolshevism on the Russian front, is killed. Two years later, a wounded soldier wakes up in a Vienna hospital. He becomes involved with a young nurse, the consequences of which will ripple forward to the turn of the next century.
In 1999, Harry Hole, alone again after having caused an embarrassment in the line of duty, has been promoted to inspector and is lumbered with surveillance duties. He is assigned the task of monitoring neo-Nazi activities; fairly mundane until a report of a rare and unusual gun being fired sparks his interest.
Ellen Gjelten, his partner, makes a startling discovery. Then a former soldier is found with his throat cut. In a quest that takes him to South Africa and Vienna, Harry finds himself perpetually one step behind the killer. He will be both winner and loser by the novel's nail-biting conclusion.
Romania
Dracula is an 1897 Gothic horror novel by Irish author Bram Stoker. Famous for introducing the character of the vampire Count Dracula, the novel tells the story of Dracula's attempt to move from Transylvania to England so he may find new blood and spread the undead curse.
Russia
Anna Karenina tells of the doomed love affair between the sensuous and rebellious Anna and the dashing officer, Count Vronsky. Tragedy unfolds as Anna rejects her passionless marriage and thereby exposes herself to the hypocrisies of society.
Set against a vast and richly textured canvas of nineteenth-century Russia, the novel's seven major characters create a dynamic imbalance, playing out the contrasts of city and country life and all the variations on love and family happiness.
Spain
A surprise trip to Barcelona with her boyfriend, Jake, seems like the perfect antidote to Grace Sawyer's current woes. The city is dazzling and unpredictable, but the biggest surprise for Grace is discovering who arranged and paid for the vacation.
Carrie Ann wasn't just Grace's foster sister. Clever, pretty, and mercurial, she was her best friend–until everything went terribly wrong. Now, as she flees an abusive marriage, Carrie Ann has turned to the one person she hopes will come through for her.
Despite her initial misgivings, Grace wants to help. But then Carrie Ann and Jake both go missing. Stunned and confused, Grace begins to realize how much of herself she's kept from Jake–and how much of Carrie Ann she never understood. Soon Grace is baited into following a trail of scant clues across Spain, determined to find the truth, even if she must revisit her troubled past to do it. . .
Wales
This is a wonderful story set in Wales. It is a trilogy – well, it looks like there will be at least one more coming out this year!
A mysterious island. An abandoned orphanage. A strange collection of very curious photographs. It all waits to be discovered in Miss Peregrine's Home for Peculiar Children, an unforgettable novel that mixes fiction and photography in a thrilling reading experience.
As our story opens, a horrific family tragedy sets sixteen-year-old Jacob journeying to a remote island off the coast of Wales, where he discovers the crumbling ruins of Miss Peregrine's Home for Peculiar Children.
As Jacob explores its abandoned bedrooms and hallways, it becomes clear that the children were more than just peculiar. They may have been dangerous. They may have been quarantined on a deserted island for good reason. And somehow—impossible though it seems—they may still be alive. 
Zimbabwe
Opening with the shooting of Lady Virginia 'Ginie' Courtauld in her tranquil garden in 1950s Rhodesia, The Dragon Lady tells Ginie's extraordinary story, so called for the exotic tattoo snaking up her leg.
From the glamorous Italian Riviera before the Great War to the Art Deco glory of Eltham Palace in the thirties, and from the secluded Scottish Highlands to segregated Rhodesia in the fifties, the narrative spans enormous cultural and social change. Lady Virginia Courtauld was a boundary-breaking, colourful and unconventional person who rejected the submissive role women were expected to play.
Ostracised by society for being a foreign divorcée at the time of Edward VIII and Mrs Simpson, Ginie and her second husband , Stephen Courtauld, leave the confines of post-war Britain to forge a new life in Rhodesia, only to find that being progressive liberals during segregation proves mortally dangerous. Many people had reason to dislike Ginie, but who had reason enough to pull the trigger?
What is the most read book in the world?
You might be wondering what is the most read book in the world? Not surprising, The Bible is listed as the most read book with 5 billion copies distributed around the world.
What is the best selling book series?
Which countries read the most?
According to an article by Brenda Brown, 2017, these countries read the most:
India
Thailand
China
But, according to the same article, the three most literate countries in the world are:
Finland
Norway
Iceland
Read Around the World with me!
So, come join reading the world with me! Let's travel through the pages as we take a year-long journey in the Read Around the World Challenge.
We'll explore different types of authors and stories. From mystery to romance to YA and classics. Set in some wonderful settings all around the world, let's read around the world together!
If you'd like to join me or if you'd like to do the challenge on your own, you can sign up here for a free printable list of the books.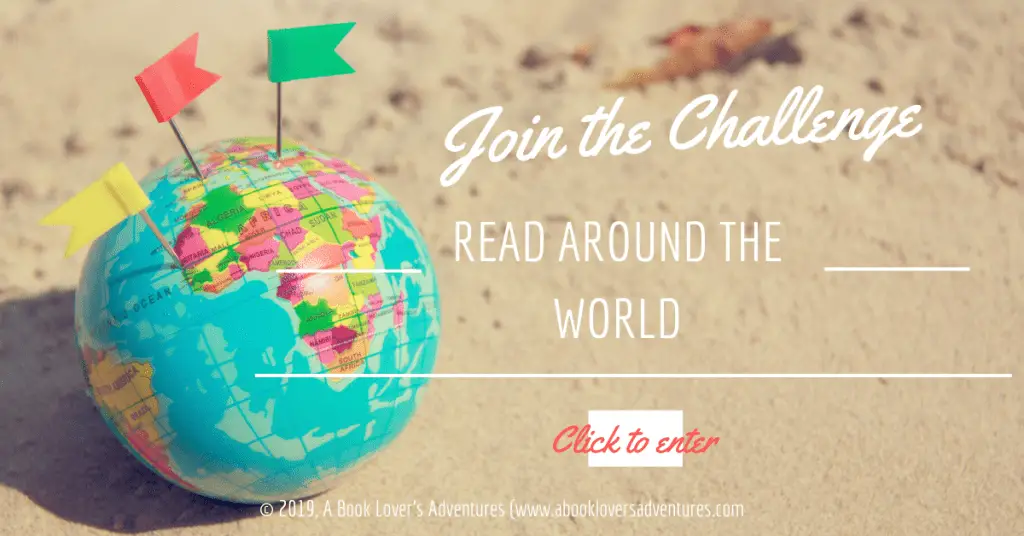 Other Articles You Might Enjoy
Books Set in Savannah, Georgia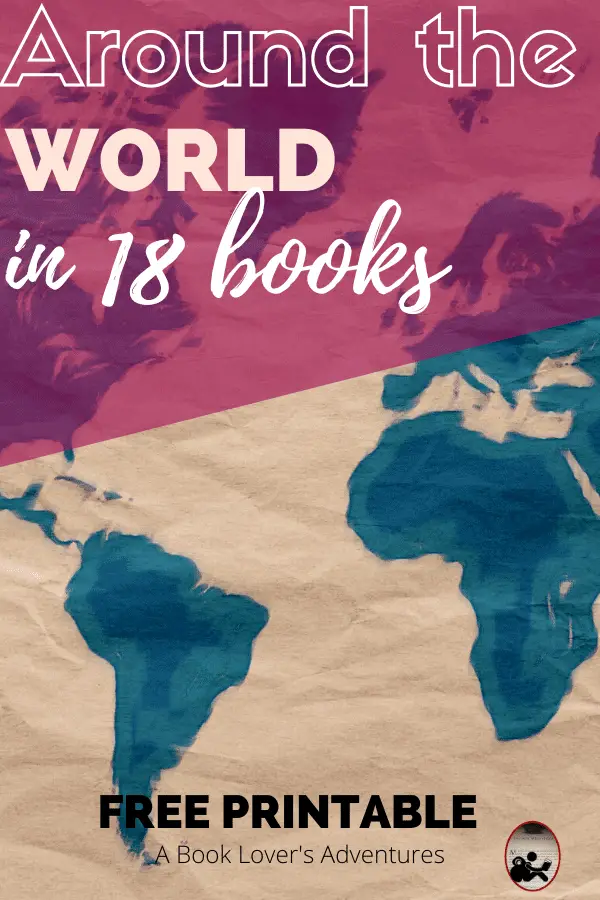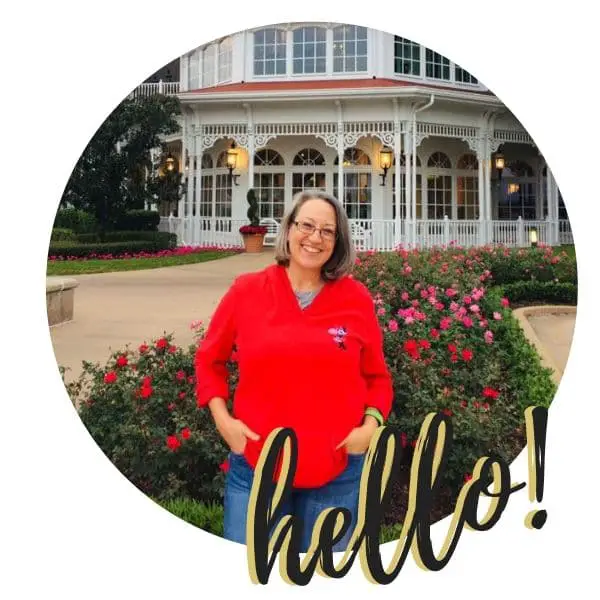 Becki is the author and founder of A Book Lover's Adventures. She has a degree in elementary education, has worked and volunteered in libraries for years, and spent several years in the travel industry. All of this has led to a love of books and travel. Becki loves to share her love by finding literary escapes to share!