Book Review – Lost in Paris by Elizabeth Thompson
Have you ever been to Paris? Strolled along the Champs Elysees? Sat at a cafe and watch the chic stroll past? Well, this month in the Literary Escape Book Club our destination is Paris.
Each month in the Literary Escape Book Club we visit a new destination by reading two books set there. This month we are reading Lost in Paris by Elizabeth Thompson and Paris is Always a Good Idea by Jenn McKinlay. Have you read either of these books?
Related: CLICK HERE to join my FREE Literary Escape Book Club group on Facebook!
Related Posts
If you are a fan of Lost in Paris, then you really need to check out these articles:
18 books set in France that will captivate you
26 Books set in another country you'll absolutely want to read
Lost in Paris by Elizabeth Thompson
Here is my book review for Lost in Paris by Elizabeth Thompson.
Summary
Hannah Bond has always been a bookworm, which is why she fled Florida—and her unstable, alcoholic mother—for a quiet life leading Jane Austen-themed tours through the British countryside. But on New Year's Eve, everything comes crashing down when she arrives back at her London flat to find her mother, Marla, waiting for her.
Marla's brought two things with her: a black eye from her ex-boyfriend and an envelope. Its contents? The deed to an apartment in Paris, an old key, and newspaper clippings about the death of a famous writer named Andres Armand. Hannah, wary of her mother's motives, reluctantly agrees to accompany her to Paris, where against all odds, they discover great-grandma Ivy's apartment frozen in 1940 and covered in dust.
Inside the apartment, Hannah and Marla discover mysterious clues about Ivy's life—including a diary detailing evenings of drinking and dancing with Hemingway, the Fitzgeralds, and other iconic expats. Outside, they retrace her steps through the city in an attempt to understand why she went to such great lengths to hide her Paris identity from future generations.
My Thoughts
I really enjoyed this book. I feel like I've been reading a lot of dual timeline books lately. One current and one in the past.
In this book, we have Hannah and her mom, Marla, as the current timeline and great-grandma Ivy as the historic timeline.
One of the things I really enjoyed about this book is the range of female characters in the story. And they are the heroes!
The current timeline is all about Hannah and her relationship with her mom, Marla. Their relationship has always been dysfunctional and Hannah tends to deal with that by putting space between her and her mother – a continent or two! But, when circumstances put them together, they have to re-learn how to have a relationship.
Marla says she has changed but has she? And for how long? Hannah has heard that one before!
Marla and Hannah also have to deal with Ivy. Long-dead, but they feel like they are just getting to know her through her Paris apartment and diaries. Why did great-grandma Ivy never talk about her life in Paris?
I love the way the author weaved the tales together. While we have two separate stories, they come together cleverly and perfectly in the end.
Setting
I chose Lost in Paris for the Literary Escape Book Club because as the title implies, it is set in Paris.
We start the story in Bath, UK with Hannah finishing up one of her Jane Austen tours. Having been to Bath, and being a Jane Austen fan, I enjoyed this lovely introduction to Hannah.
After Hannah gets back to her flat in London, she and her mom, Marla head to Paris. Most of the rest of the story takes place in Paris.
Because Hannah is curious, we get a newcomers tour of Paris. We meet the good-looking, smooth and flirty French man, see the sexy, chic French women around town, but mostly we get the feel of just being there. The sights and sounds and smells that make Paris – Paris!
Favorite Quotes
Here are a few of my favorite quotes from Lost in Paris.
"I'm starting over, Hannah. If I keep doing what I've been doing, I'll keep getting what I've been getting. I'm tired of it."
"Give me a few hours and I can craft the perfect thing to say, but sadly a late comeback is a dead comeback."
I am beginning to believe that an otherwise sane and thoughtful person can become intoxicated and seduced by Paris simply by breathing her air.
About the Author
Elizabeth Thompson is a lifelong Francophile with a degree in journalism. Lost in Paris, an April 13, 2021 release, is her first novel for Simon and Schuster's Gallery Books.
She currently resides in Tennessee with her husband and their Pembroke Welsh Corgi, Luna.    
Website – https://www.elizabeththompsonauthor.com/
Instagram – @elizabeth_thompson_author
Other Articles You Might Enjoy
Greenwich Village London | 5 Amazing Reasons You Need to Visit
26 Books set in another country you'll absolutely want to read
20 Books set in London You need to read now
Other Articles You Might Enjoy
24 Books Set in Florida That will make you want to Visit!
11 Books Set in Paris You'll Love
24 fabulous books set in Venice you need to read now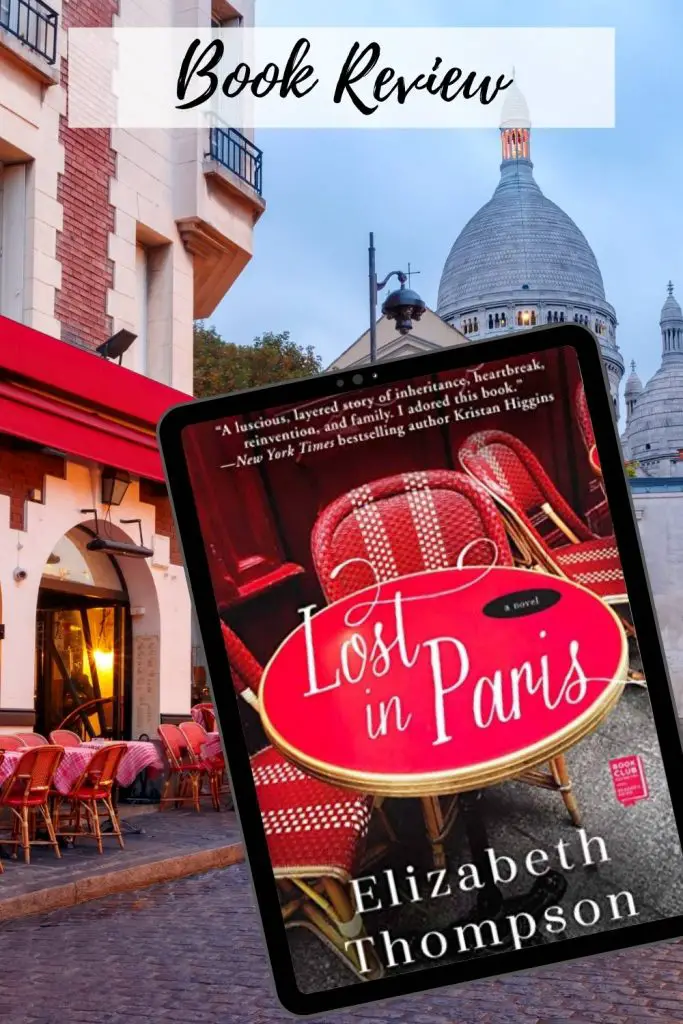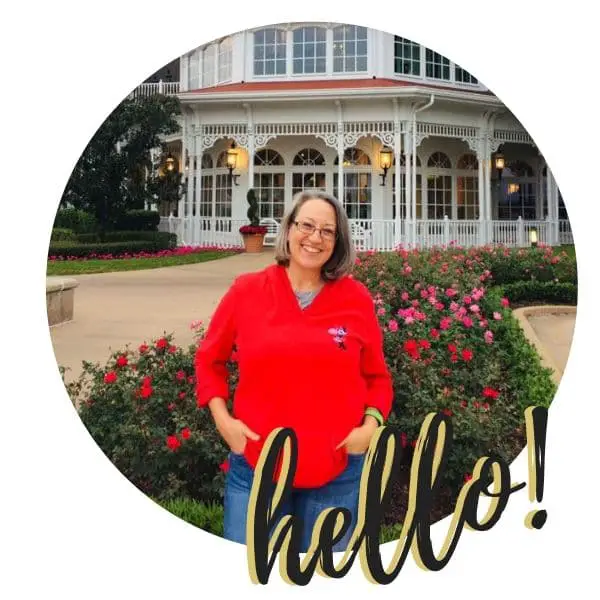 Becki is the author and founder of A Book Lover's Adventures. She has a degree in elementary education, has worked and volunteered in libraries for years, and spent several years in the travel industry. All of this has led to a love of books and travel. Becki loves to share her love by finding literary escapes to share!