18 books set in France that will captivate you
Are you a fan of reading books set in a destination before you head there? I am!! I absolutely love to get a sense of where I'm going, what the landscape, people and life, in general, is like before I head somewhere. While, unfortunately, I am not headed to Paris (sigh), I have collected a wonderful list of books set in France for you to enjoy!
So, if you happen to be heading to France, or like me, just wishing you were, I think you'll enjoy this list!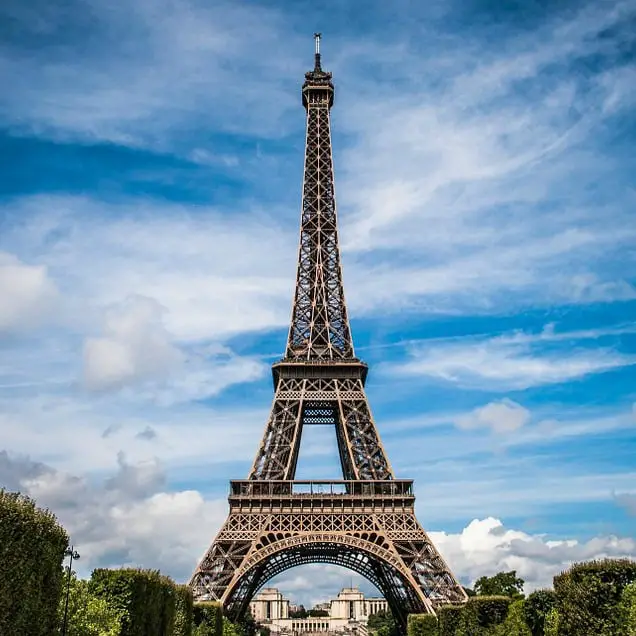 Related Posts
Books Set in France
Historical Fiction books set in France
The Nightingale is one of the more popular novels set in France. It is historical fiction and comes very highly recommended.
With courage, grace, and powerful insight, bestselling author Kristin Hannah captures the epic panorama of World War II and illuminates an intimate part of history seldom seen: the women's war. The Nightingale tells the stories of two sisters, separated by years and experience, by ideals, passion and circumstance, each embarking on her own dangerous path toward survival, love, and freedom in German-occupied, war-torn France―a heartbreakingly beautiful novel that celebrates the resilience of the human spirit and the durability of women. It is a novel for everyone, a novel for a lifetime.
This book is probably one of the more popular books set in France at the moment. And, it is being made into a movie this year, so it would be good to add to your to-be-read list before the movie comes out!
Another historical fiction for our list of books set in France. In an enthralling new historical novel from national bestselling author Kate Quinn, two women—a female spy recruited to the real-life Alice Network in France during World War I and an unconventional American socialite searching for her cousin in 1947—are brought together in a mesmerizing story of courage and redemption.

Travel around the World one book at a time! Join the Challenge HERE
August 1914. England is at war. As Evie Elliott watches her brother, Will, and his best friend, Thomas Harding, depart for the front, she believes—as everyone does—that it will be over by Christmas, when the trio plan to celebrate the holiday among the romantic cafes of Paris.
But as history tells us, it all happened so differently…
I didn't realize just how many historical fiction books set in France I had on my list, but there are so many great books to choose from! This book is also listed in the women's fiction category. It is set between the 1940s & 2002s in Paris.
Tatiana de Rosnay offers us a brilliantly subtle, compelling portrait of France under occupation and reveals the taboos and silence that surround this painful episode.
Historical Fiction (based on true events)
Vividly rendered and inspired by true events, New York Times bestselling author Pam Jenoff shines a light on the incredible heroics of the brave women of the war, and weaves a mesmerizing tale of courage, sisterhood and the great strength of women to survive in the hardest of circumstances.
So, if you're a fan of historical fiction and strong female characters, this is the book for you!
Another historical fiction book set in France, this one is about a blind French girl and a German boy whose paths collide in occupied France as both try to survive the devastation of World War II.
Marie-Laure lives in Paris near the Museum of Natural History, where her father works. When she is twelve, the Nazis occupy Paris and father and daughter flee to the walled citadel of Saint-Malo, where Marie-Laure's reclusive great uncle lives in a tall house by the sea. With them they carry what might be the museum's most valuable and dangerous jewel.
In a mining town in Germany, Werner Pfennig, an orphan, grows up with his younger sister, enchanted by a crude radio they find that brings them news and stories from places they have never seen or imagined. Werner becomes an expert at building and fixing these crucial new instruments and is enlisted to use his talent to track down the resistance. Deftly interweaving the lives of Marie-Laure and Werner, Doerr illuminates the ways, against all odds, people try to be good to one another.

Travel around the World one book at a time! Join the Challenge HERE
Romance books Set in France

Internationally bestselling and filled with warmth and adventure, The Little Paris Bookshop is a love letter to books, meant for anyone who believes in the power of stories to shape people's lives.
Of all the books set in France that I have listed, this one is a favorite of mine! We read this book in my Book Club and it was a beautiful story of loss, friendship, hope and love!
Romantic Comedy
Bryony Masters has been looking for her long-lost sister, Hannah, for years, but when their father has a stroke her search takes on new urgency. So when a primetime game show, What Happens in France, puts a call-out for new contestants, Bryony spots the ultimate public platform to find her reality TV-obsessed sister, and finally reunite their family.
Romantic Suspense
Take a journey with internationally acclaimed bestselling author Elizabeth Adler to one of the most sensuous places on earth–a place where lavender-filled fields meet an azure sky, where rosemary scents the air, and where love and intrigue are just around the corner.
This is another book that I chose for our Book Club. It is a fun romantic suspense story. Adler does a beautiful job describing the scenery and life in provencal France, you'll feel like you've taken a journey. This is one of my favorite novels set in France. The story will keep you reading and the scenery will make you wish you were there!
Biographies & Memoirs Set in France
Biographical Fiction
This is a heartbreaking book set in France, in Paris. It is the love story between Ernest Hemingway and his wife Hadley Richardson. From their whirlwind romance and marriage to their life in the fast lane in Paris.
A heartbreaking portrayal of love and torn loyalty, The Paris Wife is all the more poignant because we know that, in the end, Hemingway wrote that he would rather have died than fallen in love with anyone but Hadley.

Travel around the World one book at a time! Join the Challenge HERE
Begun in the autumn of 1957 and published posthumously in 1964, Ernest Hemingway's A Moveable Feast captures what it meant to be young and poor and writing in Paris during the 1920s.
A correspondent for the Toronto Star, Hemingway arrived in Paris in 1921, three years after the trauma of the Great War and at the beginning of the transformation of Europe's cultural landscape: Braque and Picasso were experimenting with cubist form; James Joyce, long living in self-imposed exile from his native Dublin, had just completed Ulysses; Gertrude Stein held court at 27 Rue de Fleurus, and deemed young Ernest a member of une generation perdue; and T.S. Eliot was a bank clerk in London. It was during these years that the as-of-yet unpublished young writer gathered the material for his first novel, The Sun Also Rises, and the subsequent masterpieces that followed.
This is the other side of the story from The Paris Wife, or I suppose, The Paris Wife is the other side of this story. This classic is Hemingway's experiences in Paris in the 1920s.
This book has been on my #tbr for far too long! I need to take the time to read it! If you're looking for a fun, funny, interesting book set in France, you might want to consider this one.
In this witty and warm-hearted account, Peter Mayle tells what it is like to realize a long-cherished dream and actually move into a 200-year-old stone farmhouse in the remote country of the Lubéron with his wife and two large dogs. He endures January's frosty mistral as it comes howling down the Rhône Valley, discovers the secrets of goat racing through the middle of town, and delights in the glorious regional cuisine. 
A Year in Provence transports us into all the earthy pleasures of Provençal life and lets us live vicariously at a tempo governed by seasons, not by days.
Culinary Memoir
A favorite of all the books set in France! The story of Julia Child, favorite French chef, and how she came to be – in her own words.
Julia Child didn't start out as a wonderful French chef! Read about her journey to becoming a household name and the go to for French cooking!
Travel Memoir
When looking for books set in France, I really wanted to find some travel memoirs. I enjoy reading other people's accounts of their travels through places I haven't been. So, this is the charming true story of a spirited young woman who finds adventure–and the love of her life–in Paris.
A fun story about Sarah's travels, falling in love and exploring Paris!

Travel around the World one book at a time! Join the Challenge HERE
Classic Novels set in France
A long-time favorite on stage, this book set in France is a classic everyone shoud enjoy.
Introducing one of the most famous characters in literature, Jean Valjean—the noble peasant imprisoned for stealing a loaf of bread—Les Misérables ranks among the greatest novels of all time.
In it, Victor Hugo takes readers deep into the Parisian underworld, immerses them in a battle between good and evil, and carries them to the barricades during the uprising of 1832 with a breathtaking realism that is unsurpassed in modern prose.
A classic novel set in France.
Thrown in prison for a crime he has not committed, Edmond Dantes is confined to the grim fortress of If. There he learns of a great hoard of treasure hidden on the Isle of Monte Cristo and he becomes determined not only to escape, but also to unearth the treasure and use it to plot the destruction of the three men responsible for his incarceration.
Dumas' epic tale of suffering and retribution, inspired by a real-life case of wrongful imprisonment, was a huge popular success when it was first serialized in the 1840s.
Mystery & Adventure Books set in France
Cozy Mystery
The first entry in a clever, lighthearted mystery series set in modern Provence—a delightful blend of Agatha Christie and Peter Mayle—featuring the irrepressible Penelope Kite, a young-at-heart divorcee with a knack for stumbling across dead bodies.
If you're a fan of cozy mysteries, this would be a fun one to check out! And, it's the first in a series, so that's a huge bonus in my book!
Espionage/Thriller
A fast paced thriller novel set in France!
A whistle-blower.  A witch hunt. A cover-up. Secret tribunals, out-of-control intelligence agencies, and government corruption. Welcome to 1890s Paris.
If you're a fan of thrillers, then this is the book for you!
Books Set in France
There are so many more books set in France that I would have loved to have chosen, but I had to draw the line somewhere! If you want an escape to France, open one of these books and let the story carry you away!
So, whether you enjoy classics, historical fiction, memoirs or romance, this list of Books Set in France has it all!
Other Articles You Might Enjoy
7 Fantastic Books set in Savannah You'll Want to Read
5 Cool Books for Hot Summer Days!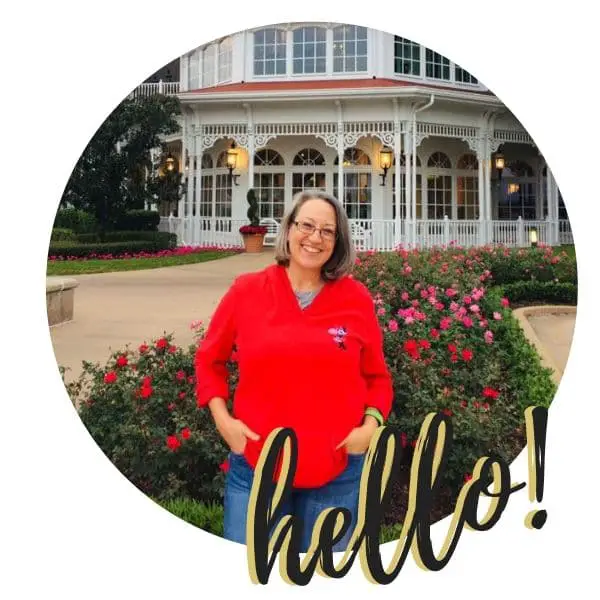 Becki is the author and founder of A Book Lover's Adventures. She has a degree in elementary education, has worked and volunteered in libraries for years, and spent several years in the travel industry. All of this has led to a love of books and travel. Becki loves to share her love by finding literary escapes to share!