7 fantastic books set in Brazil You'll love
If Brazil is on your Bucket List, but you aren't able to get there anytime soon, why not read some books set in Brazil. While traveling through the pages is certainly not the same as actual travel, it is a wonderful way to experience different places and cultures when you aren't able to go.
Books set in Brazil
One of my favorite ways to travel lately is through books! If you'd like to read more in the Books Set In series, just click here!
But, here are seven of my favorite books set in Brazil! I hope you enjoy them, and let me know if I didn't put yours on the list. I'd love to add it!
Genre:
Political Fiction
Summary:
This novel set in Brazil is a little slow starting, but once it takes off you'll have to hang on!
Marina Singh is a research scientist at Vogel, a pharmaceutical institute in Minnesota, and inconveniently in love with her boss, Mr. Fox.
When one of her colleagues is reported to have died while following up on the progress of a field team based in Brazil, Marina is dispatched by Mr. Fox to the Amazon to uncover the truth of his death. And his widow wants his effects.
She travels to Manaus, then down into the Amazonian delta, deep into the dense, dark, insect-infested jungle. The research team is looking into the development of a new miracle drug that could revolutionize Western society.
A local tribe has the bark of a certain tree, it yields a substance that allows them to conceive late into middle age: many of the women are getting pregnant into their sixties and seventies. The problem is that the team is taking too long: they have been silent for two years, and Marina has been tasked to find out what is holding back their progress.
The second problem is more serious: the team is being headed up by the daunting figure of Annick Swenson, an eminent and fiercely uncompromising scientist who was once Marina's colleague, and towards whom Marina has very complicated feelings. What Marina learns will change her life.
Genre:
Romantic Suspense/Christian
Summary:
Of the books set in Brazil that I've read, this is definitely a favorite! With strong characters and lots of suspense and action, you won't be able to put this one down!
Two lives collide in a deadly race to save an orphaned baby. Regina da Silva and Brooks Anderson have been so broken by their violent pasts that they believe romantic love to be an illusion. Instead, they focus on helping others: Regina reaches out to street kids while Brooks uses his military knowledge to organize rescue operations.
Their paths cross in Brazil when they are forced to work together to protect the orphaned baby of a dear friend. On the run and seeking safety in unexpected places, they soon realize that a killer is desperate to destroy not just the child but Brooks and Regina as well. As the danger heightens around them, so does their attraction.
Will their pasts stop them from realizing their true feelings for each other when their pursuer strives to keep them apart forever?

Travel around the World one book at a time! Join the Challenge HERE
3. Brazilian Adventure: A Quest Into the Heart of the Amazon by Peter Fleming
Genre:
Travel Writing
Summary:
This adventurous book might read like a novel set in Brazil, but that's the beauty of it, it's not a novel!
In 1925 Colonel P. H. Fawcett embarked on a journey into a dangerous and largely unexplored region of Brazil in search of a fabled lost city and was never seen again.
Journalist Peter Fleming's interest in Fawcett's disappearance led him to answer an advertisement to join an expedition to explore the rivers of Brazil with the aim of ascertaining the explorer's fate.
Though Colonel Fawcett's disappearance remains a mystery to this day, Peter Fleming's wild adventure in the jungles of Brazil is recognized as one of the 20th century's best-loved travel classics.
Genre:
Fantasy/Mystery Graphic Novel
Summary:
This graphic novel is pure fantasy at it's finest! If you're a fan of Neil Gaiman, you'll want to check out this graphic novel set in the Brazilian rainforest.
Some people have secret identities. Some just have secrets. Meet the Black Orchid, the beautiful and mysterious woman of action whose incredible powers and origins have long been shrouded in secrecy. Now, the veil of secrecy will be lifted.
After being viciously murdered, Susan Linden is reborn fully grown as the Black Orchid, a hybrid of plant and human, destined to avenge her own death.
Now, as this demigoddess attempts to reconcile human memory and botanical origins, she must untangle the webs of deception and secrets that led to her death. Beginning in the cold streets of a heartless metropolis and ending in the Amazon rainforest, this book takes the reader on a journey through secrets, suffering and self-rediscovery.
Genre:
Hispanic Literature
Summary:
When this book came out readers weren't sure what to think of it! If you're wanting something different, check out this Brazil novel!
"I passed away at two o'clock in the afternoon on a Friday in August in 1869, in my beautiful mansion in the Catumbi district of the city." So begins Posthumous Memoirs of Brás Cubas―at the end of the narrator's life.
Published in 1881, this highly experimental novel was not at first considered Machado de Assis' definitive work―a fact his narrator anticipated, bidding "good riddance" to the critic looking for a "run-of-the-mill-novel."
An enigmatic, amusing and frequently insufferable anti-hero, Brás Cubas describes his Rio de Janeiro childhood spent tormenting household slaves, his bachelor years of torrid affairs, and his final days obsessing over nonsensical poultices.
Genre:
Suspense/Thriller
Summary:
Have you ever read a novel and thought, I'm glad this is fiction! This book set in Brazil will do that for you. Scary possibilities make for a novel you can't put down!
The classic thriller of Dr. Josef Mengele's nightmarish plot to restore the Third Reich.
Alive and hiding in South America, the fiendish Nazi Dr. Josef Mengele gathers a group of former colleagues for a horrifying project—the creation of the Fourth Reich. Barry Kohler, a young investigative journalist, gets wind of the project and informs famed Nazi hunter Ezra Lieberman, but before he can relay the evidence, Kohler is killed. 
Thus Ira Levin opens one of the strangest and most masterful novels of his career. Why has Mengele marked a number of harmless aging men for murder? What is the hidden link that binds them? What interest can they possibly hold for their killers: six former SS men dispatched from South America by the most wanted Nazi still alive, the notorious "Angel of Death"? One man alone must answer these questions and stop the killings—Lieberman, himself aging and thought by some to be losing his grip on reality. 
At the heart of The Boys from Brazil lies a frightening contemporary nightmare, chilling and all too possible.

Travel around the World one book at a time! Join the Challenge HERE
Genre:
South American History/epic romance
Summary:
Enduring love might not be what you'd first think of when reading a book about Brazilian history. But, this book has it all! Adventure, excitement, death, survival and an enduring love story!
In the early years of the 18th century, a band of French scientists set off on a daring, decade-long expedition to South America in a race to measure the precise shape of the earth. Like Lewis and Clark's exploration of the American West, their incredible mission revealed the mysteries of a little-known continent to a world hungry for discovery.
Scaling 16,000-foot mountains in the Peruvian Andes, and braving jaguars, pumas, insects, and vampire bats in the jungle, the scientists barely completed their mission.
One was murdered, another perished from fever, and a third-Jean Godin-nearly died of heartbreak. At the expedition's end, Jean and his Peruvian wife, Isabel Gramesón, became stranded at opposite ends of the Amazon, victims of a tangled web of international politics.
Isabel's solo journey to reunite with Jean after their calamitous twenty-year separation was so dramatic that it left all of 18th-century Europe spellbound. Her survival-unprecedented in the annals of Amazon exploration-was a testament to human endurance, female resourcefulness, and the power of devotion.
Drawing on the original writings of the French mapmakers, as well as his own experience retracing Isabel's journey, acclaimed writer Robert Whitaker weaves a riveting tale rich in adventure, intrigue, and scientific achievement.
Where are you headed next?
So, whether on a plane or train, or through the pages, where are you headed next? If you happen to be headed to the Amazonian rainforest, I hope you'll enjoy these books set in Brazil!
Other articles you might enjoy
11 Books Set in Paris You'll Love
26 Books set in another country you'll absolutely want to read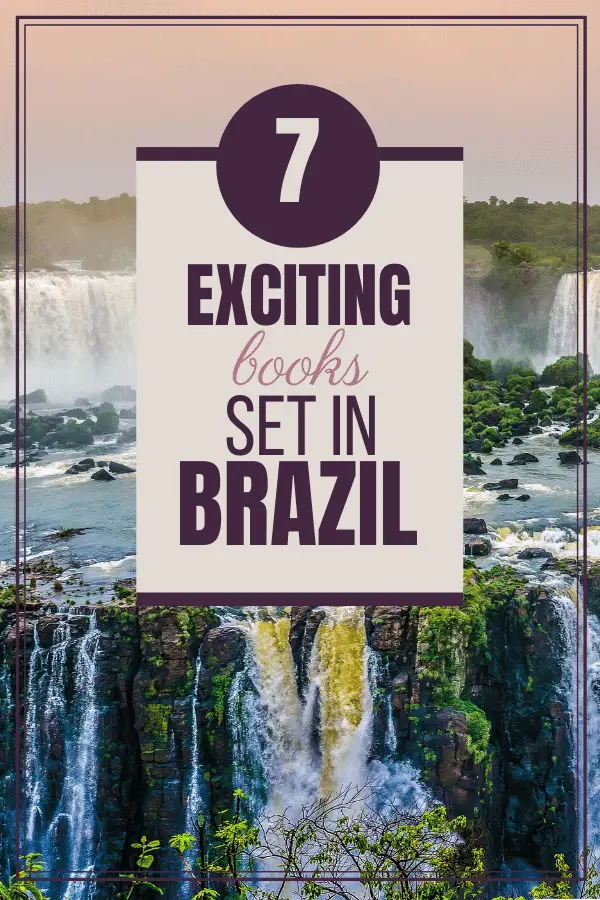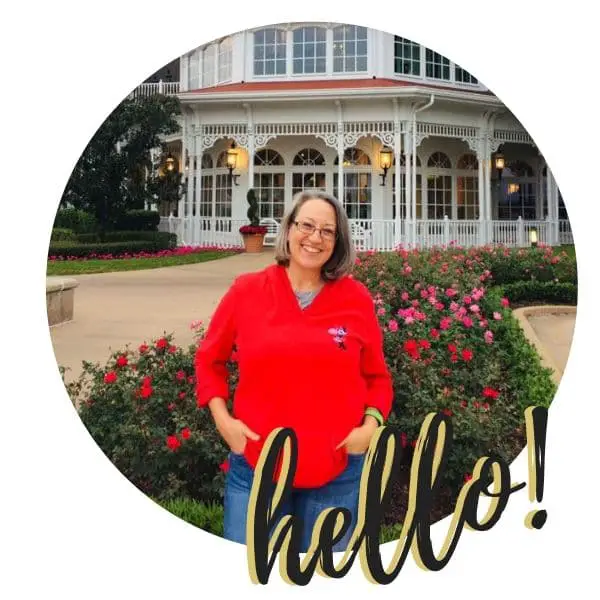 Becki is the author and founder of A Book Lover's Adventures. She has a degree in elementary education, has worked and volunteered in libraries for years, and spent several years in the travel industry. All of this has led to a love of books and travel. Becki loves to share her love by finding literary escapes to share!