Just the Right Book ~ Five Rules for Finding the Perfect Book!
There is nothing more frustrating than watching your child struggle with a book.  Sometimes, their struggle may be link to the "summer slide" and they just need to get back in the groove of reading.  But, maybe they "don't like reading".  Yikes!  It is so important to take the time to help your kid(s) find not only a good book that will hold their interest and imagination, but a book that is the right reading level for them also.  Finding just the right book is crucial!  When you take the time to help your child find just the right book, that's when reading becomes magic!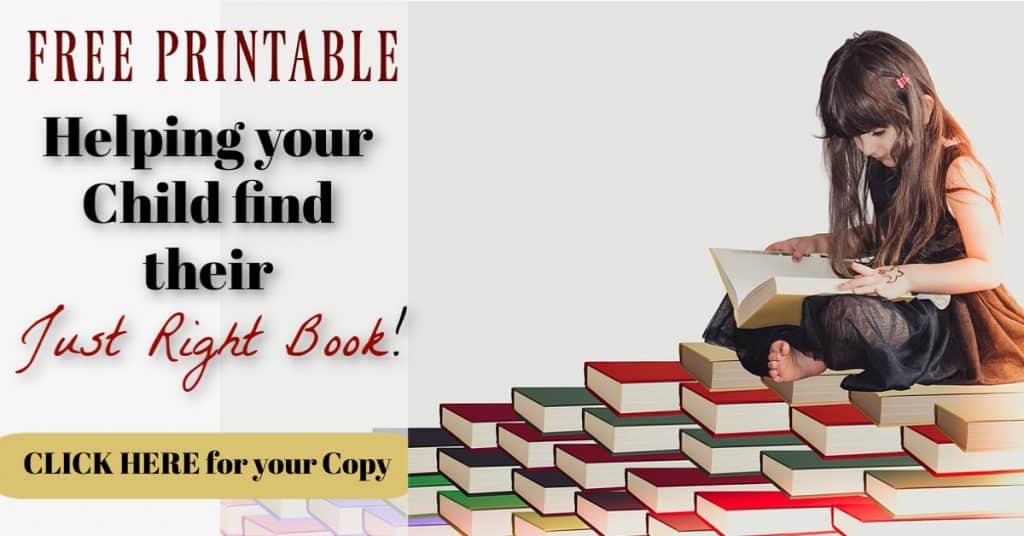 Struggling to Find Just the Right Book
Having worked and volunteered in libraries and classrooms for so many years, I have seen the struggle!  The struggle of kids that are frustrated with reading.  It is real!  Especially around third grade.  They really want to read the "cool" books, the harder chapter books.  The Harry Potter and Percy Jackson books!  But, the problem is, they aren't quite ready for them.  So, kids get books they can't read, and then wind up really frustrated with books and the whole reading thing and give up on it.   Erggg!
So, I went to an expert, Librarian Angela Young!  She has been a media specialist for many years and knows how to get kids reading!  Her goal is to help children find the right book!  So today we have for you tips on helping your child find their "just right book!"
There are times of course when the issue is more than just finding an interesting book.  There may be a disability, like dyslexia, at play. Find a professional to help with strategies for that. (Here's a great article on how to find help)
What is Your Child Interested In
First off, Ms. Young suggests taking some time to talk with your child and figure out what they are interested in and what they might want to read about.  Do they like fiction or non-fiction?  Do they want to read fantasy, realistic fiction, or funny books?
A lot of times parents will want their children to read the same books they read as a child.  The problem here is that is that your book may not be aligned with your child's interests.  "Don't cling to your past," says Ms. Young.  "Keep in mind what your goal is…to get your kids reading!"
How to Choose Just the Right Book
Appealing Title!
The title needs to be of interest – otherwise, your child will never even pick the book up!  So, offer up several books that are in their interest area and let them browse them.
Judge a Book by It's Cover!
Go ahead!  I know we're not supposed to judge a book by it's cover, but kids (and adults for that matter) are so visual that the cover really is the first step in reading for them!  Publisher realize this is how their books get chosen, so they try to make the covers appealing for their target market.
Read the book summary
Next, does this book sound interesting?  If a book has made it past the first two hurdles – the title and the cover image – then the book summary is definitely the next big hurdle.  Have your child read either the back of the book or the inside front cover.  This will give your child a good idea of what the story will be about, and they can decide if it will be a good book for them or not!
Do the 5 Finger Rule
Next we will check the reading level. Here's how the five finger rule works.  Have your child turn to any page and start reading.  As they read, lift one finger for every word your child either misses or doesn't understand.  Zero-one fingers up means the reading level might be too easy.  One-two fingers is usually a good target area!  This would be a just right book!  Three-five fingers up will make for a frustrating reading situation for your child.  Ask them to wait on the harder book.  Maybe try again after they've read a few books.
Now, before you move on to the final hurdle, a reminder from Ms. Young.  Along with the Five Finger check, also do a Comprehension check.  Question your child about what they just read to make sure they understand it.  Sometimes kids can read the words, but not really understand the text.  Reading without understanding isn't really reading.
Try a couple of chapters!
And finally, sometimes you have to make it through the first or even second chapter to really get into the story.  While some authors or stories can get you hooked from the first sentence, many times a story will need a chapter or two to set up the story.  This "set-up" stage can be boring for some children.  Because of that, they may not keep reading to get to the interesting "stuff".  If your child has made it through the first four hurdles of finding the right book – ask them to hang in there through at least the first two chapters and then decide if they do or don't like the book.  Sometimes it's helpful if you read the first chapter or two together.  Reading the first couple of chapters together may help get the ball rolling, so to speak.
Wrap Up
So, in the end, our goal is to get kids reading.  That means, helping them find just the right book they'll love!  Grab your FREE PRINTABLE to help find the right book!
And honestly, this same system is usually what I use when picking a good book.  It all starts with the title, then the cover, and then the summary.  I will usually know within a few chapters if I am going to like the book or not.  Don't feel obligated to finish a book you really don't like.  I was recently reading a very popular book.  Several friends recommended this book.  I made it about half way through and just really didn't like it.  I couldn't connect with any of the characters and the story didn't really interest me.  So, I cut my losses and moved on.
Do you have some other ideas on helping your child find just the right book?  Share your thoughts in the comments!  We'd love to hear 🙂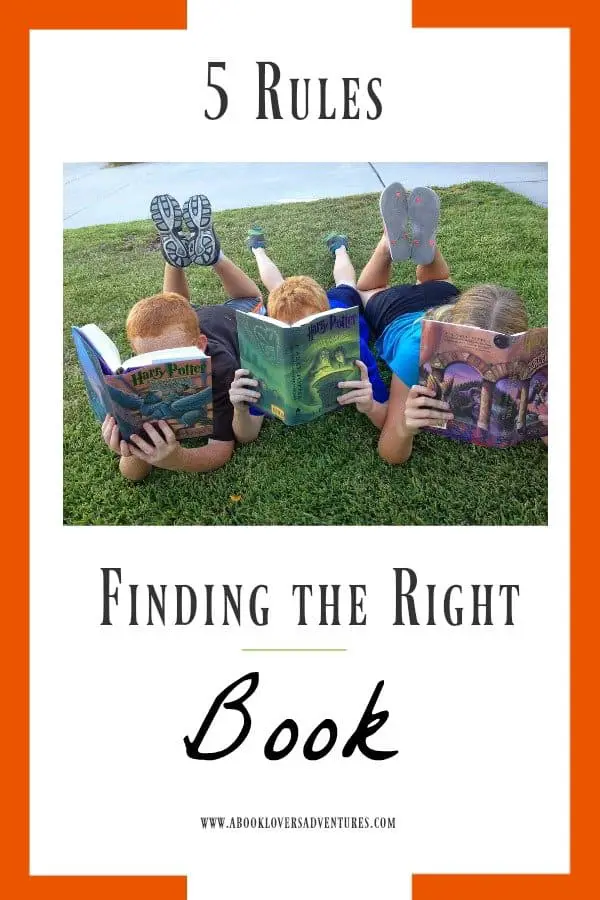 Book Recommendations
Here's some great books they might want to try:
The Mixed Up Files of Mrs. Basil E. Frankweiler
Miss Peregrine's Home for Peculiar Children
I also have a couple of Pinterest boards with book recommendations:
Feel free to share …
Other Articles You Might Enjoy
Orlando Vacation? 10 Books You Need to Read!
Rereading Favorite Books ~ Comfort or a Waste of Time?
Coming Soon to a Theater Near You ~ Your Favorite Book!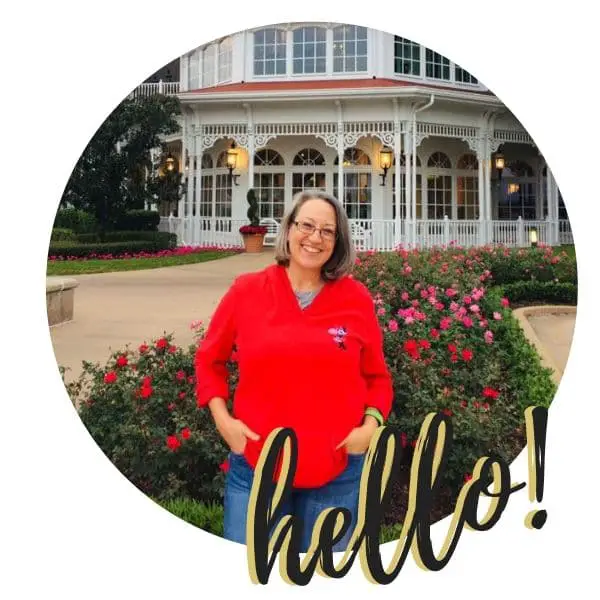 Becki is the author and founder of A Book Lover's Adventures. She has a degree in elementary education, has worked and volunteered in libraries for years, and spent several years in the travel industry. All of this has led to a love of books and travel. Becki loves to share her love by finding literary escapes to share!